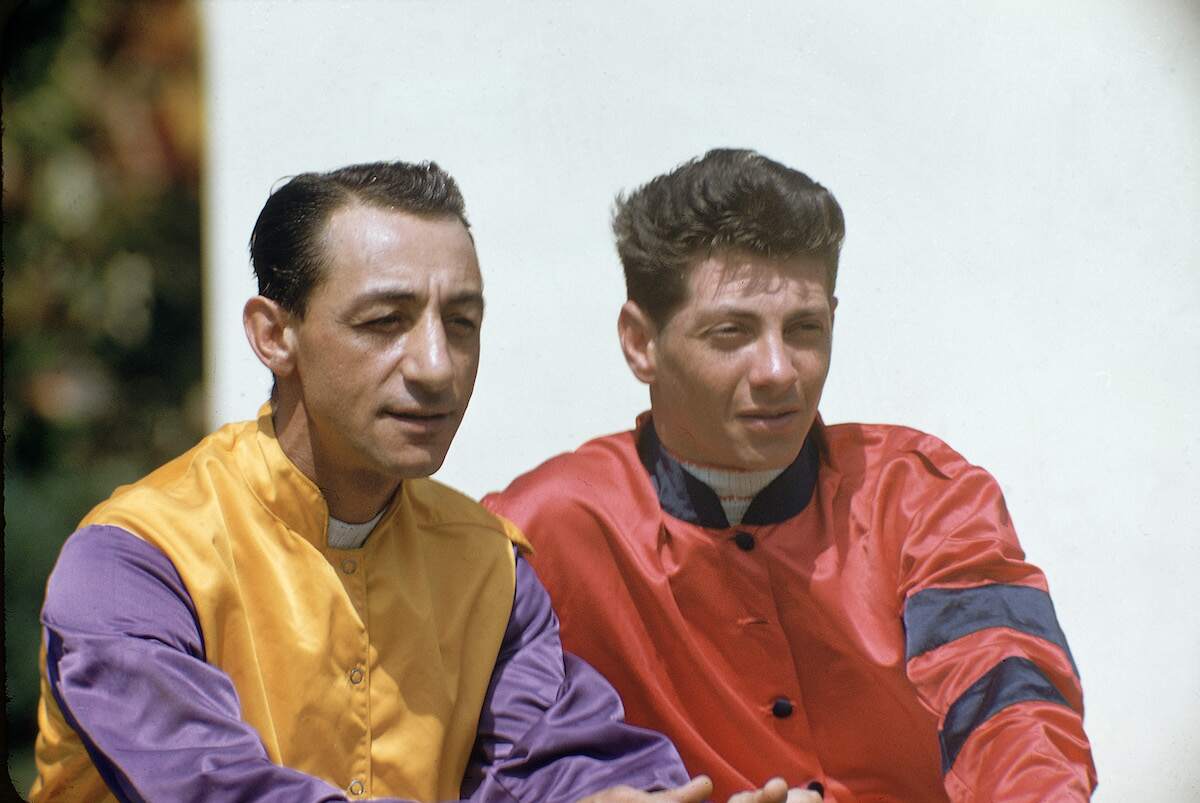 The Most Famous Kentucky Derby Jockey Topped the U.S. Earnings List for His Profession 6 Times
The most famous Kentucky Derby jockeys earn millions, as was the case with Eddie Arcaro who won the Triple Crown twice in his career.
The prestigious Kentucky Derby is one of the most important events in the equestrian world. The horses do the hardest work, but eyes will be on the accomplished jockeys who are so heavily connected to a great performance on the track.
The notoriously difficult and competitive profession that is jockeying has a lot of low-earning participants who essentially treat the sport as a hobby. But there won't be any of those at Churchill Downs. At the top end, jockeys are often wealthy men — and one, in particular, outearned most of the competition several times over.
How much does a Kentucky Derby jockey make?
How does one become wealthy as a jockey? It's more difficult than one might imagine due to a rigid system based on mounting fees. Jockeys earn money through several avenues. But mounting fees are the bread and butter of the space outside of prize money, as KentuckyDerby.com reports.
For all jockeys, regardless of their success on the track, a per-run mounting fee is paid out at the same rates: $160.90 for racing flats and $219.69 for jumps. Unfortunately, those relatively modest payments get cut instantly by about 25% due to track fees, valet tips, and a 10% agenting fee.
Accounting for the standard 10% cut from prize money, $38,000 a year is the common rate for most career jockeys. This includes hundreds of runs per year, so it's demanding work that rewards persistence. With all the money changing hands around big races like the Kentucky Derby, the jockeys are fairly low on the list of the biggest earners. But at the very top, the overall earnings can still make a rare few very wealthy athletes.
Eddie Arcaro: the most famous Kentucky Derby jockey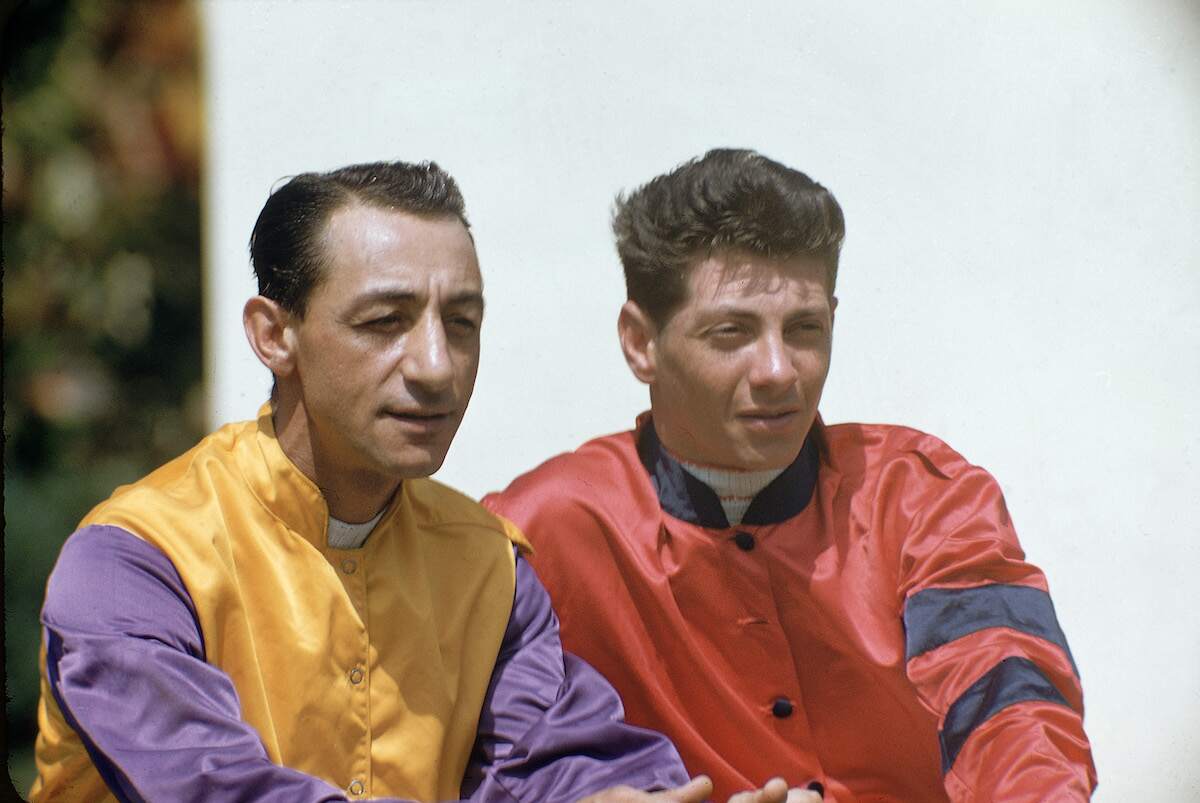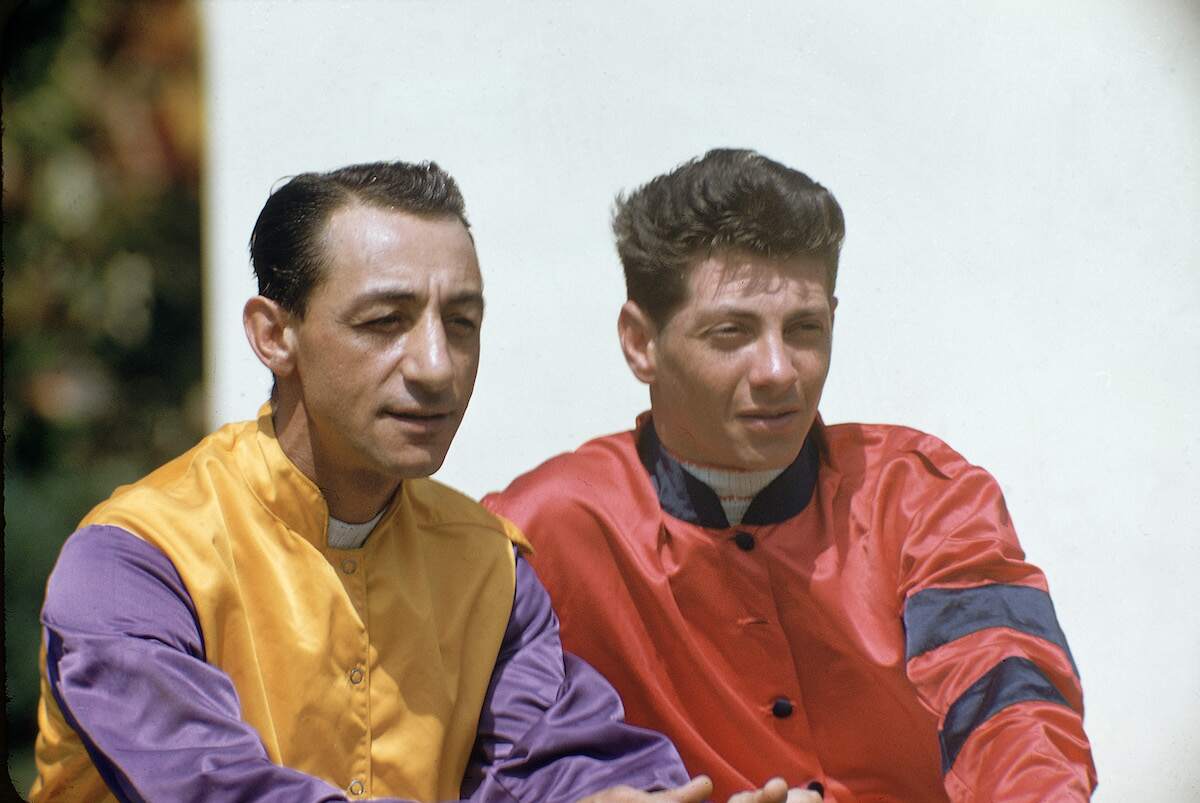 George Edward Arcaro, better known as Eddie Arcaro, is the most famous Kentucky Derby jockey of all time if you equate "most famous" to winningest. Born to impoverished Italian immigrants in Cincinnati, Ohio, he found great success on horseback.
According to Britannica, Arcaro is the most famous non-horse name associated with the Derby. He won the full Triple Crown series, including Preakness Stakes and Belmont Stakes alongside the Derby, in both 1941 and 1948. He also had 17 first-place finishes across the three events throughout his career. As late as 1960, he still managed to land a second-place finish at Belmont.
Bloodhorse reports that he topped the overall yearly earnings list of jockeys an incredible six times before retiring in 1962 due to severe bursitis. For a career total of $30,039,543, 1940, 1942, 1948, 1950, 1952, and 1955 saw him raking in more cash than his competition. It took 4,779 wins, 3,807 second-place runs, and 3,302 third-place finishes to earn that much money for a profession that doesn't always pay well.
Recent Kentucky Derby winners' earnings
In recent years, the stakes have been higher than ever. A $3 million purse for 2023 lures the best breeders, trainers, and jockeys to the most exciting two minutes in sports, according to Wallet Hub. That extra cash flowing through the venerable event means some young jockeys, like 28-year-old Tyler Gaffalione, are some of the richest ever to compete there. In his case, $11 million.
Twinspires reports that the 2021 and 2022 winners had near-career earnings success off the back of their Derby wins. French jockey Florent Geroux earned $18,906,442 in the year of his 2021 Derby win, thanks to increased business after his success atop Mandaloun.
Venezuelan jockey Sonny Leon rode Rich Strike to his 2022 victory at Churchill Downs. His $5,712,508 earnings that year was his most successful by far, over two million above his previous best. Geroux, Gaffalione, and Leon will return for the 2023 Kentucky Derby.