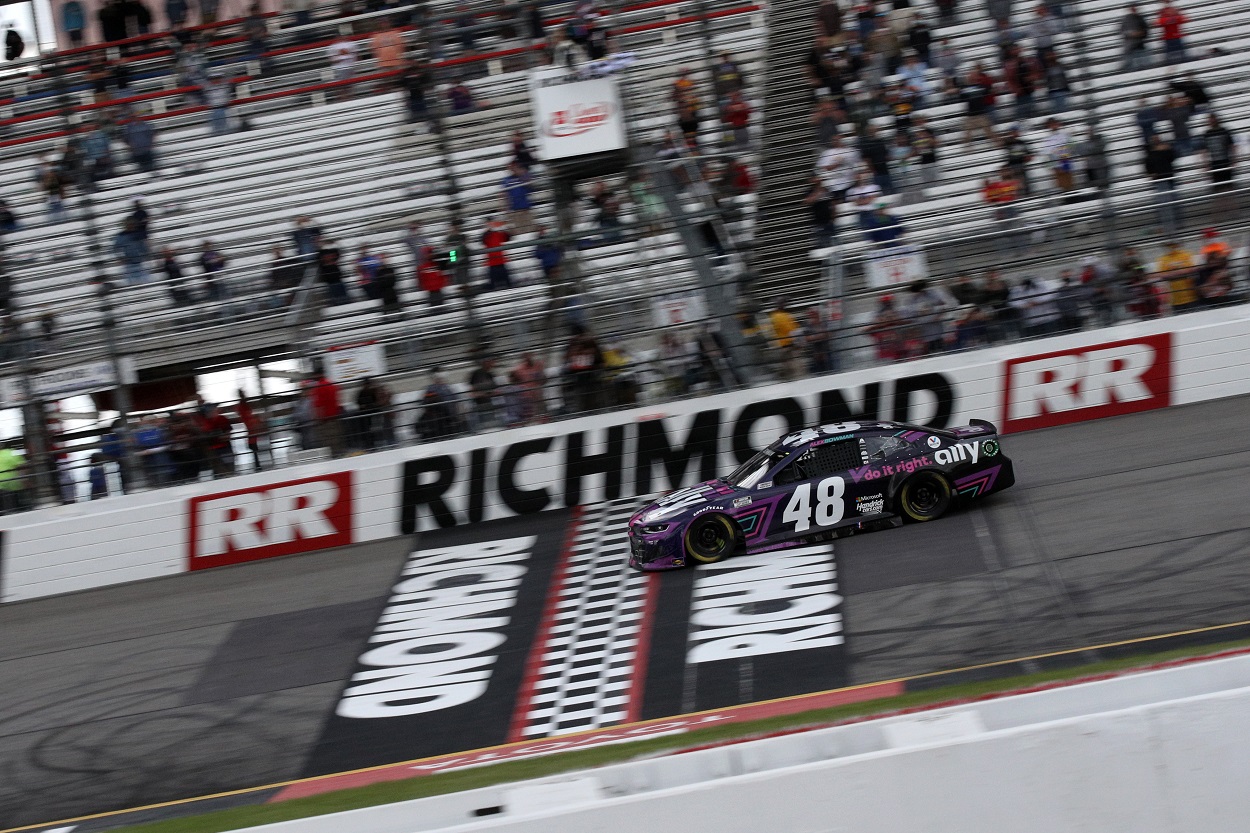 Who Has the Most NASCAR Cup Series Wins at Richmond Raceway?
A brief look at the NASCAR Cup Series drivers with the most victories at Richmond Raceway.
First opened in 1946, the motorsports complex now known as Richmond Raceway hosted its first NASCAR Cup Series race in 1953, making it one of the premier series' oldest venues.
Also known as "America's premier short track," Richmond's famous 0.75-mile D-shaped oval, which has been in place since 1988, allows drivers to reach extremely high speeds, making it run almost more like a superspeedway than a short track at times.
Due to the popularity of the track and its phenomenal attendance record (Richmond once sold out 33 consecutive races), the "Action Track" has long hosted two Cup Series races per season.
And as you can imagine, with a historic track comes a historic list of winners, topped by the man with the most NASCAR Cup Series wins in history.
Richard Petty owns the most NASCAR Cup Series wins at Richmond Raceway with 12
Including the first race in 1953, a total of 132 NASCAR Cup Series races have been run at Richmond Raceway, with 54 different drivers taking at least one checkered flag.
Of those 54, 33 have won two or more, and 16 own at least three victories at "Strawberry Hill." Denny Hamlin's 2021 victory gave him four wins on his home track, and Kevin Harvick joined him in 2022. Dale Earnhardt Sr. won five times at Richmond, and Darrell Waltrip, Rusty Wallace, David Pearson, and Kyle Busch each took six checkered flags. Bobby Allison won seven races here, but that's still five short of the man atop the list, none other than "The King" himself, Richard Petty.
Petty ran an incredible 62 races at Richmond and won a dozen of them, the first in 1961 and the last in 1975. Including those 12 victories, he recorded 33 top-5 finishes, 40 top-10s, and 52 top-20s. From September 1970 to September 1973, Petty won six consecutive races here. He then won two of the next three.
Every NASCAR Cup Series winner at Richmond Raceway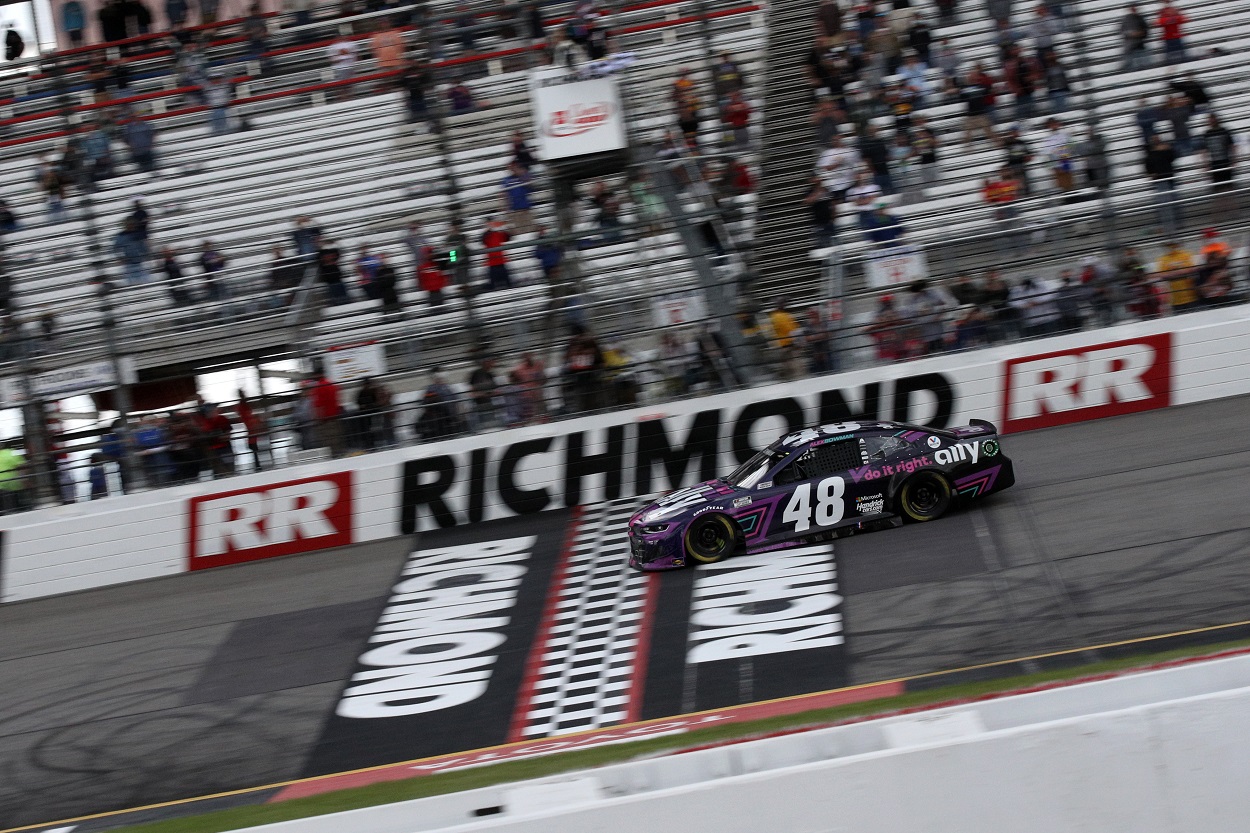 Here's a quick look at every NASCAR Cup Series winner at historic Richmond Raceway.
Richard Petty: 12
Bobby Allison: 7
Darrell Waltrip: 6
Rusty Wallace: 6
Kyle Busch: 6
David Pearson: 6
Dale Earnhardt Sr.: 5
Denny Hamlin: 4
Kevin Harvick: 4
Terry Labonte: 3
Jimmie Johnson: 3
Dale Earnhardt Jr.: 3
Tony Stewart: 3
Martin Truex Jr.: 3
Cale Yarborough: 3
Joe Weatherly: 3
Ricky Rudd: 2
Dave Marcis: 2
Jeff Gordon: 2
Kurt Busch: 2
Dale Jarrett: 2
Matt Kenseth: 2
Clint Bowyer: 2
Benny Parsons: 2
Joey Logano: 2
Carl Edwards: 2
Brad Keselowski: 2
Neil Bonnett: 2
Ernie Irvan: 2
Davey Allison: 2
Lee Petty: 2
Speedy Thompson: 2
Kyle Larson: 2
Mark Martin: 1
Kyle Petty: 1
Bill Elliott: 1
Joe Nemechek: 1
Ryan Newman: 1
Jeff Burton: 1
James Hylton: 1
Harry Gant: 1
Kasey Kahne: 1
Jeremy Mayfield: 1
Buck Baker: 1
Junior Johnson: 1
Ned Jarrett: 1
Tim Richmond: 1
Alex Bowman: 1
Rex White: 1
Cotton Owens: 1
Paul Goldsmith: 1
Tom Pistone: 1
Tim Flock: 1
Eddie Gray: 1