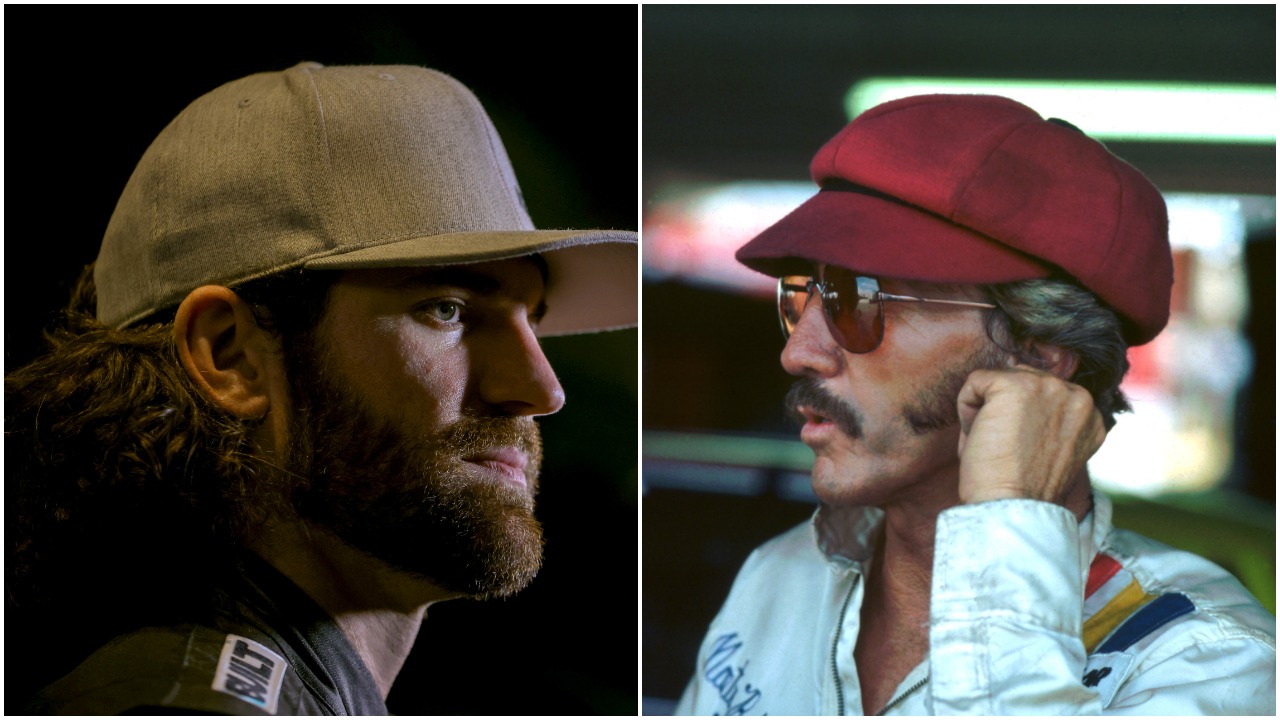 NASCAR Bends the Rules to Allow Corey LaJoie to Honor Marty Robbins During Throwback Weekend at Darlington
Corey LaJoie will honor former country musci star and NASCAR driver Marty Robbins in the throwback race at Darlington.
NASCAR's southern roots are more than occasionally intertwined with country music as Nashville's hit-makers often perform and participate on race days. And the lines between the two were never more blurred than when the late country music star Marty Robbins got behind the wheel of his signature purple and yellow race cars.
That bold paint scheme and the "777" Robbins drove on Saturday nights before hustling over and closing the show at the Grand Ole Opry will make its return during Throwback Weekend at the NASCAR Cup Series Goodyear 400 at Darlington Raceway with Spire Motorsports driver Corey LaJoie.
Corey LaJoie set to honor Marty Robbins, who recorded six top-10 finishes in NASCAR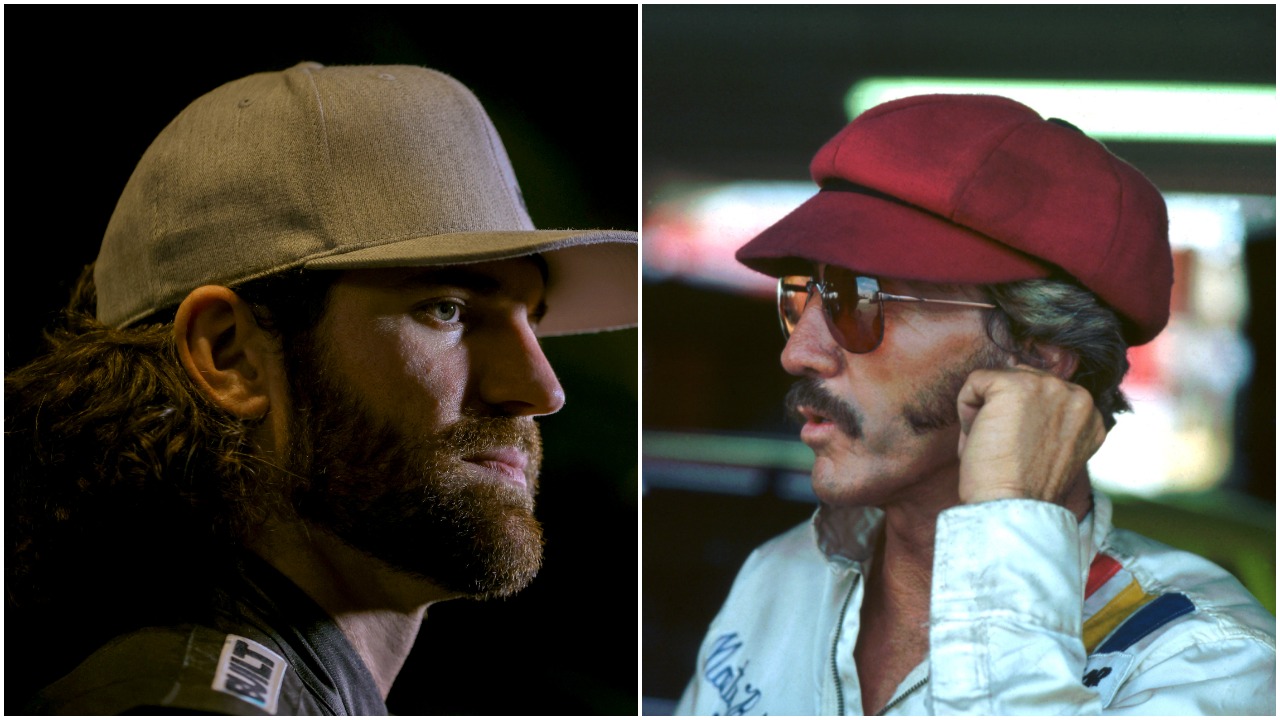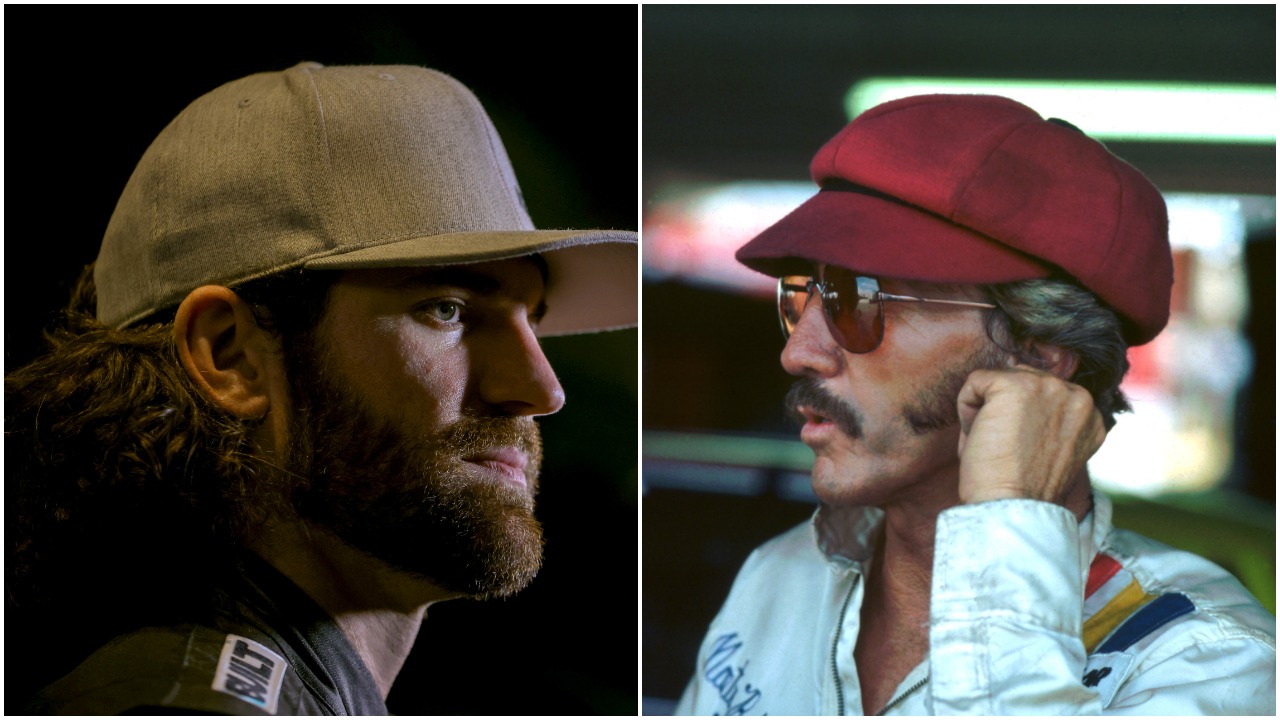 Lajoie's paint scheme and number on his Chevy Camaro will echo the 1964 Plymouth Belvedere Robbins first drove at Nashville as he broke into stock-car racing in the 1960s while churning out hits as part of a Hall of Fame music career.
"The whole Marty Robbins story fascinates me because it's a great crossover between country music and NASCAR," LaJoie said on his Stacking Pennies podcast. "And I don't think his story gets told enough, so it's cool to bring that story some light at the throwback race."
Robbins, a Country Music Hall of Famer and Grand Ole Opry stalwart, made his NASCAR Grand National (now Cup Series) debut at the Nashville Fairgrounds in 1966 against the likes of Bobby Allison and Richard Petty, who won the race. Robbins finished 25th.
The Arizona native started 35 more races in NASCAR's top series, driving primarily in the No. 42 Dodge built and maintained by NASCAR Hall of Famer Cotton Owens. He recorded six top-10 finishes, including a career-best fifth-place finish at Michigan in 1974.
Meanwhile, Robbins' music career included 60 albums and more than 500 songs. He won two Grammy Awards and was elected to the Country Music Hall of Fame and Nashville Songwriters Hall of Fame. His hit, "El Paso," went to No. 1 on the Billboard country and pop charts.
After Robbins' sudden death due to heart failure in December 1982, the 1983 Cup Series race at the Nashville Fairgrounds was renamed the Marty Robbins 420.
NASCAR bent the rules a bit for the Robbins tribute
Drivers in the Cup Series can be numbered 00-99, but triple numbers such as the 777 once sported on Robbins' Belvedere are usually not allowed.
LaJoie gave credit to NASCAR officials for allowing the triple-digit tribute during its throwback weekend at Darlington.
"NASCAR got a little flexible with us. They're allowing me to run three numbers. The first seven is a bit bigger, but the other two sevens, like Marty Robbins's paint scheme, (are) a little bit smaller," LaJoie said on Stacking Pennies. "Still looks sweet."
On his podcast, LaJoie tried to compare what Robbins was able to do as a stock-car driver while still producing 16 No. 1 hits as one of country music's biggest stars.
"It would be like saying today's Morgan Wallen or a super well-known country artist would race some Xfinity races and Cup races in his spare time."
LaJoie staying true to all of Throwback Weekend
LaJoie told Stacking Pennies listeners the purple and yellow paint scheme and the triple-digit 777 had to be in place for an authentic tribute to Robbins.
He also said he would do his part by rocking the 1970s "'stache" on his face, despite some objections from his wife, Kelly.
Mustaches aside, LaJoie believes his idea for the Robbins throwback and tribute is a potential the legendary singer would be proud of.
"I don't like taking credit for things, but I'll take credit for this," LaJoie said. "This was my idea, and I fired it over to the team. They're like, 'I don't know, see if NASCAR would approve of us running three numbers.' And sure enough, shout out to NASCAR, they allowed it, and we made a super cool scheme."
The Goodyear 400 at Darlington takes place Sunday, May 8.
Stats courtesy of Racing Reference