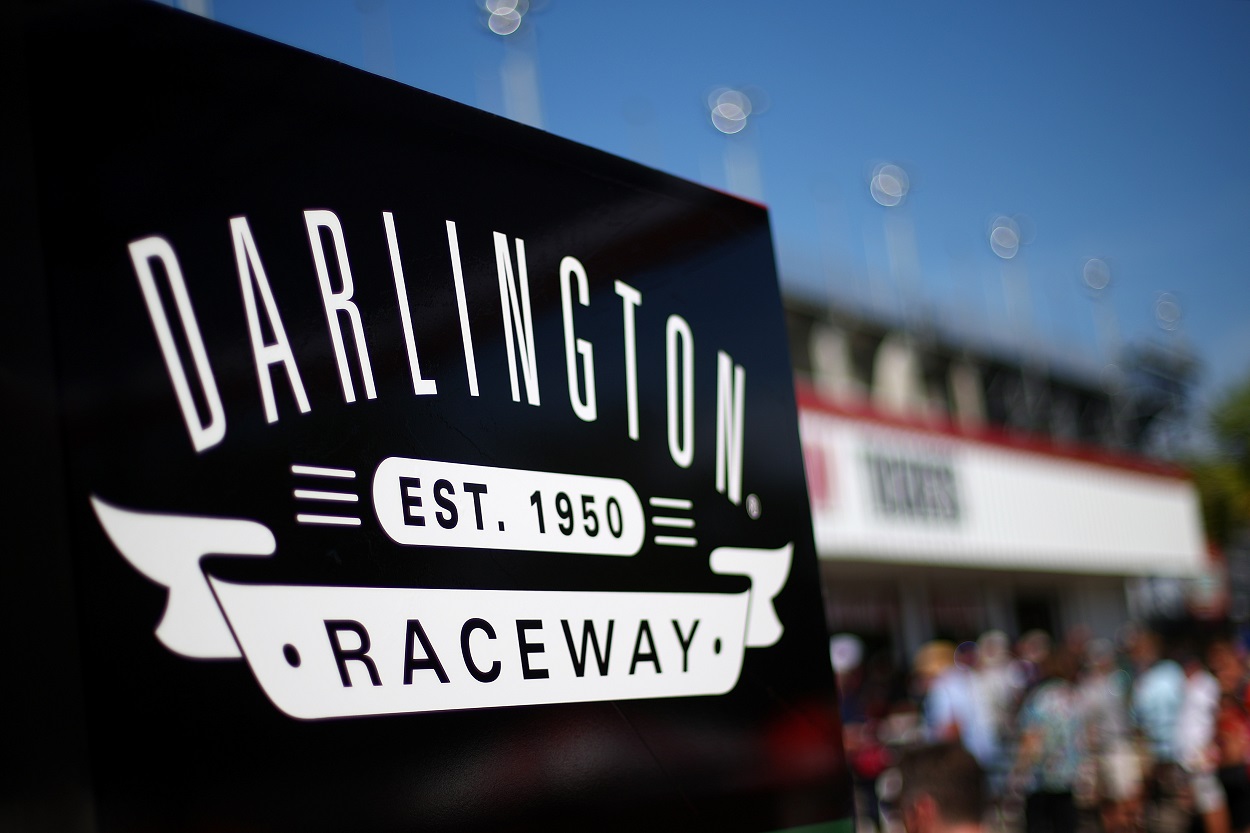 Darlington Raceway Served as the Setting for Both the Largest Margin of Victory in a NASCAR Cup Series Race and the Smallest
Darlington Raceway has served as the setting for the largest margin of victory in a NASCAR Cup Series race and the smallest.
It's been more than seven decades since NASCAR held its first race at famed Darlington Raceway and "The Lady in Black" has provided fans with not only some memorable moments but also some history-making ones as well.
For instance, did you know that both the largest margin of victory in a Cup Series race came at Darlington as well as the smallest? Okay, so the latter is a tie for the smallest, but a record nonetheless.
Ned Jarrett won by 14 laps at the 1965 Southern 500 at Darlington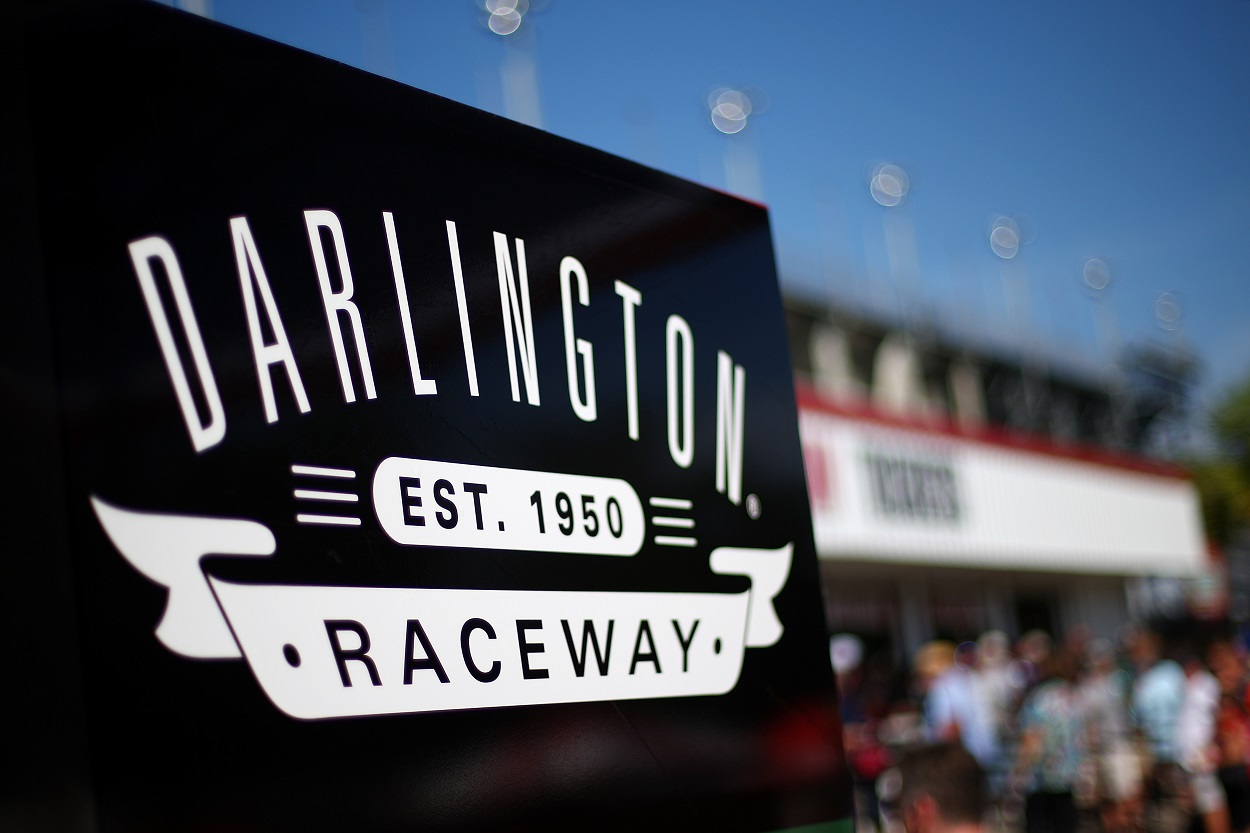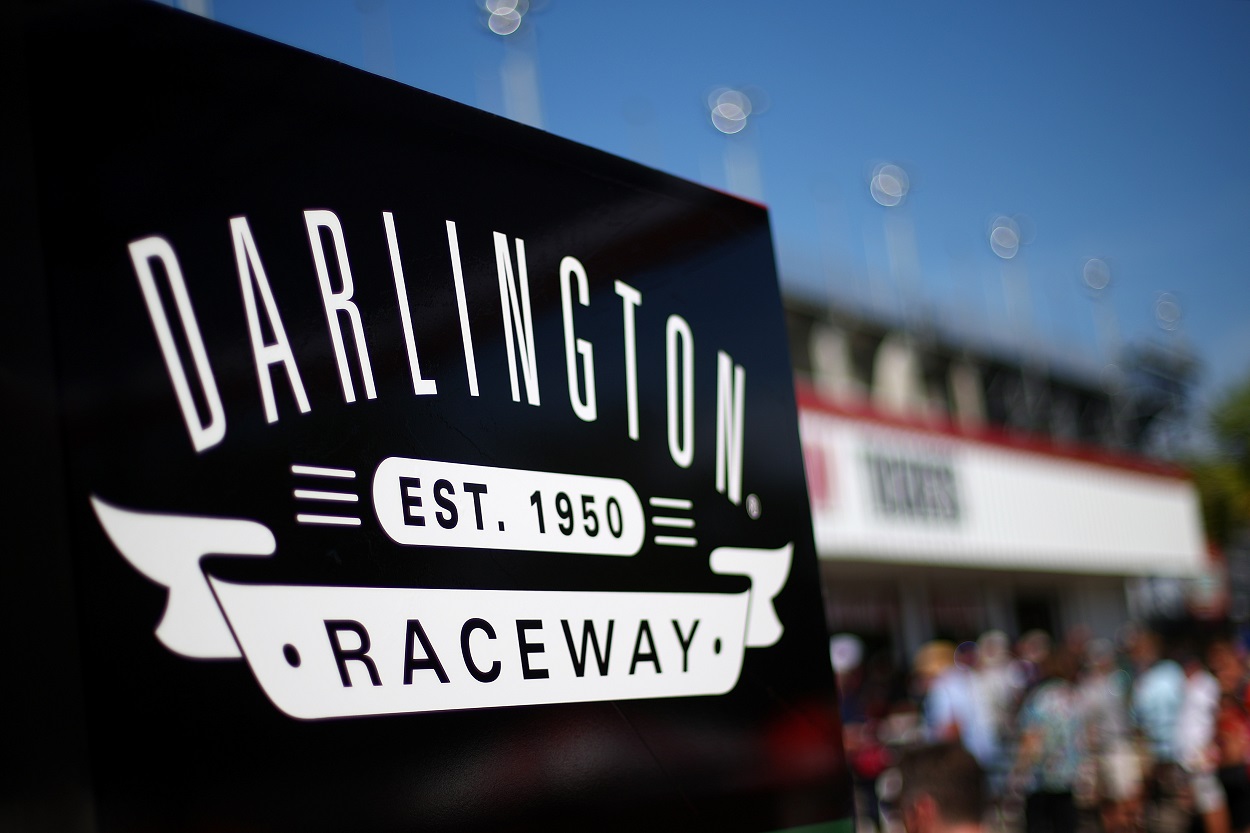 The 1965 Southern 500 at Darlington was indeed a race to remember.
But not every reason was a good one as rookie driver Buren Skeen, running in just the eighth Cup Series race of his career, spun out very early on and was hit on the driver's side, completely caving in the door. He died a week later due to injuries sustained in the crash.
Skeen's was just one of numerous crashes at Darlington that afternoon, including one in which Cale Yarborough flew over the guardrail on lap 118 in an attempt to take the lead from Sam McQuagg, rolled six times, and ended up near the parking lot, obviously ending his day. McQuagg's race ended there as well.
As the race progressed, essentially every single car in the field was either taken out of the race due to a wreck or suffered some sort of mechanical issue. Every car except Ned Jarrett's that is.
Darel Dieringer led 199 laps of the 364-lap race and was seemingly on his way to an easy victory when the differential on his car developed major issues and took him out of the running as he slowed his pace and ultimately finished third.
With no other car able to truly compete, Jarrett took advantage and cruised to a 14-lap victory. Yes, you read that right — a 14-lap victory. Jarrett was the only driver to finish all 364 laps and won by a record 19.25 miles over second-place finisher Buck Baker.
Ricky Craven edged out Kurt Busch by 0.002 seconds at the 100th NASCAR Cup Series race at Darlington
The 2003 Carolina Dodge Dealers 400 was the 100th NASCAR Cup Series race at Darlington and was one of the most memorable races not only at "The Track Too Tough to Tame" but in NASCAR history. Dale Earnhardt Jr. led the most laps of the 293-lap race with 91, with Mark Martin in second with 71.
But this day would ultimately be remembered for the photo finish featuring Ricky Craven and Kurt Busch.
Busch led 23 total laps but with 10 to go, his power steering failed, making his car extremely difficult to maneuver. Craven, who had started the day in 31st position but had worked his way toward the front of the field, gradually closed the gap between himself and Busch as the final laps progressed and trailed by just four-tenths of a second when the white flag dropped.
Craven stayed behind Busch through the first three turns but made his move between turns three and four when Busch lightly spun his tires, allowing Craven to take the inside.
Given his power steering issues, Busch was unable to block, and the two were literally side by side heading down the stretch, banging into one another over the final 300 yards as smoke came off both their tires. In the end, Craven crossed the finish line 0.002 seconds ahead of Busch, a distance of about four inches.
The 2003 Carolina Dodge Dealers 400 was later voted the NASCAR Cup Series race of the decade.
The 0.002-second margin of victory was later matched at Talladega
Craven's 0.002-second win over Busch at Darlington remained the smallest margin of victory at a NASCAR Cup Series race for more than eight years. But it's now a shared record as Jimmie Johnson edged Clint Bowyer by the exact same margin at the 2011 Aaron's 499 in an incredible four-wide finish at Talladega Superspeedway.
Stats courtesy of Racing Reference
Like Sportscasting on Facebook. Follow us on Twitter @sportscasting19 and subscribe to our YouTube channel.