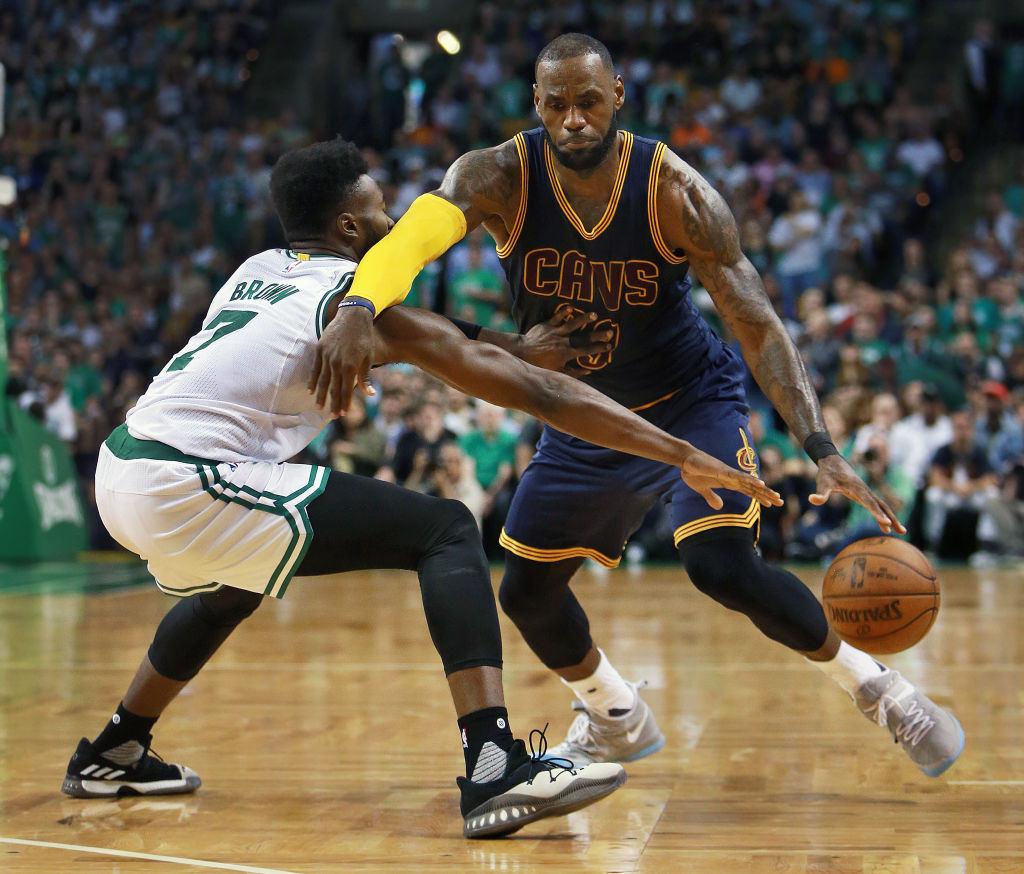 NBA: 10 Players Who Had the Best Rookie Seasons of All Time
Luka Doncic and Deandre Ayton look like future All-Stars, but neither one checks in on our top-10 list of best rookie seasons in NBA history.
Every NBA rookie goes through growing pains during the first season in the league. Whether coming from college or overseas, playing an 82 game schedule against the best athletes in the world is both physically and mentally exhausting at times. However, there are a few rookies that adapt to the league quickly and put up excellent campaigns. This year, Rookie of the Year candidates Luka Doncic (21 points, 7.2 rebounds, and 5.6 assists per game) and Deandre Ayton (16 ppg, 10.1 rpg) are playing at a very high level. They look like future All-Stars, but neither one checks in on our top-10 list of best rookie seasons in NBA history.
10. LeBron James: 20.9 ppg, 5.9 apg 5.5 rpg
Arguably the most hyped NBA draft prospect of the last three decades, and one of the most hated players in the game, LeBron James more than lived up to the lofty expectations that preceded him. His rookie season in 2003-04 saw him become only the third rookie to average 20-5-5, while also being the youngest player ever to score 40 points in a game.
9. Shaquille O'Neal: 23.4 ppg, 13.9 rpg, 3.5 blocks per game)
Shaq was a physical marvel when he stepped on the NBA court in 1992. The athleticism he possessed as a 7-foot-1 center made him a matchup nightmare for opposing teams. He somehow was left off of the 1992 Olympic Dream team, but he dominated the league with more than 23 points, nearly 14 rebounds, and over three blocks per game during one of the best rookie seasons in NBA history.
8. Elvin Hayes: 28.4 ppg, 17.1 rpg
Elgin Hayes quickly made a name for himself in San Diego, becoming one of the league's best players almost instantly during his impressive rookie season in 1968-69. He led the league in minutes, points per game, and field goals in an excellent start to a Hall of Fame career. Want another jaw-dropping stat? Hayes played in more than 80 games in every season of his 16-year career.

7. Elgin Baylor: 24.9 ppg, 15 rpg
Would the Lakers be the team they are today without the exploits of Baylor? As a rookie in 1958-59, he was in the top five in scoring, and he led the Lakers to the NBA Finals. He won both the Rookie of the Year and MVP awards, and he enjoyed a Hall of Fame career. Impressively, Baylor's 24.9 points per game as a rookie was one of the lowest figures of his career. Any way you look at it, Baylor had one of the best rookie seasons the NBA has ever seen.
6. Walt Bellamy: 31.6 ppg, 19 rpg
How great was Walt Bellamy as a rookie? There have only been a handful of rookies to average more than 30 points per game, and Bellamy is on the list. The center out of Indiana scored at will in the paint in 1961-62 and shot over 51% from the field. Surprisingly his rookie season was his best from a statistical standpoint, but he went on to average more than 20 points per game for his career.
5. Michael Jordan: 28.2 ppg, 6.5 rpg, 5.9 apg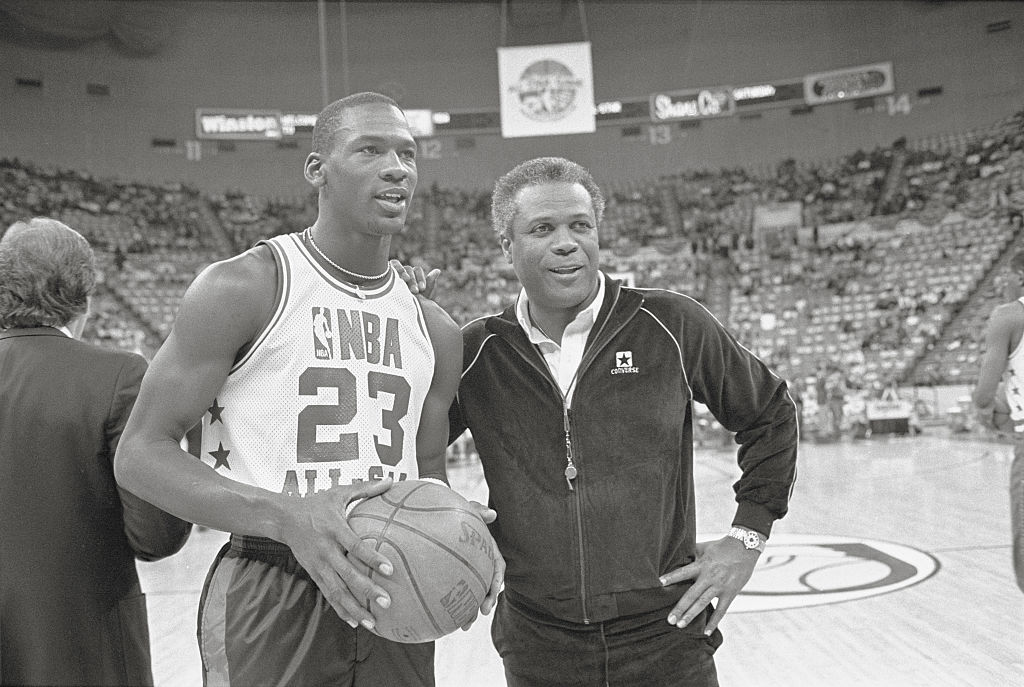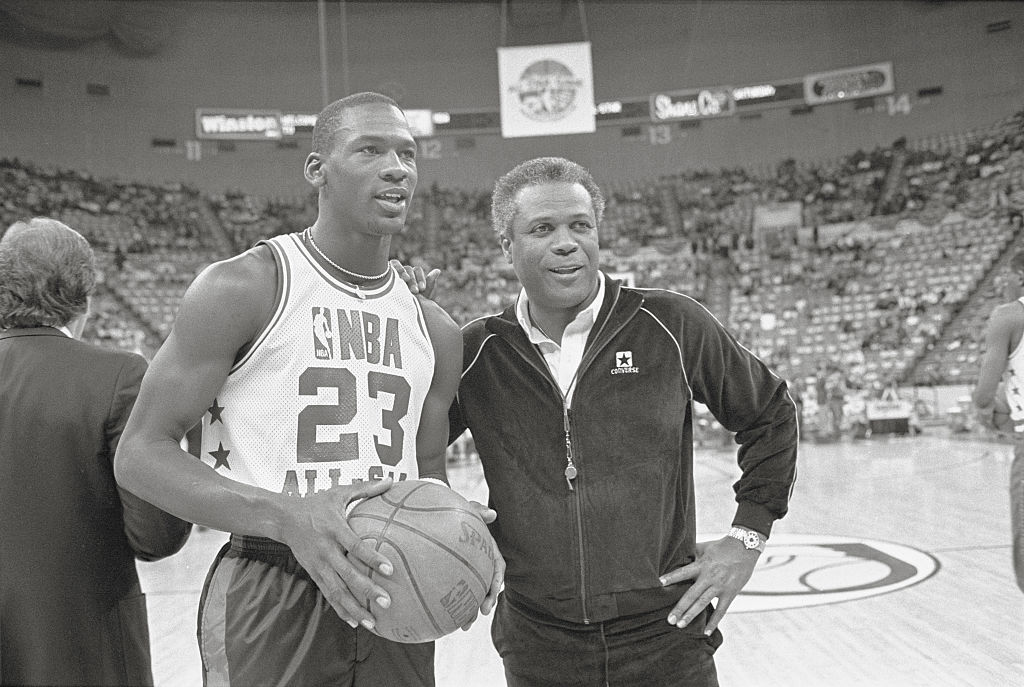 "His Airness" Michael Jordan took the league by storm during his rookie season in 1984-85. He put up more than 28 points per game to go along with six rebounds and nearly six assists. Not only that, but he played in every game that season and shot over 51% from the field.

4. Magic Johnson: 18 ppg, 7.7 rpg, 7.3 apg
Magic Johnson already was a transcendent point when the Lakers drafted him out of Michigan State in 1979, and he didn't disappoint fans as he had one of the best rookie seasons in league history. He enjoyed a historic rookie campaign, averaging 18-7-7, and he also won NBA Rookie of the Year and NBA Finals MVP. Magic won five championships with the Lakers en route to the Hall of Fame.

3. Kareem Abdul-Jabbar: 28.8 ppg, 14.5 rpg
Kareem Abdul-Jabbar was one of the most talented college players ever to enter the league, and he quickly made a name for himself on the hardwood when he entered the NBA in 1969. The skyhook was an impossible shot to defend, but he was more than a one-trick pony. Abdul-Jabbar averaged nearly 29 points per game. He finished second in the league in scoring that year behind Jerry West, and he went on to become the NBA's all-time career points leader.
2. Oscar Robertson: 30.5 ppg, 10.1 rpg, 9.7 apg
The Big O started his career with a bang, nearly averaging a triple-double in his rookie season in 1960-61. No one seemed to have a way to slow him down, as he averaged over 30 points per game. He led the league in assists, and still has the third-highest points per game total for all NBA rookies.

1. Wilt Chamberlain: 37.6 ppg, 27 rpg
Could anyone else possibly be at the top of the list? One of the greatest players of all time had the best rookie season of them all in 1959-60. The most dominant player in his era, Wilt Chamberlain put up over 37 points per game and completely overpowered anyone on the court trying to defend him. He started his career off by averaging 30 or more points per game in eight straight seasons, and still holds the record for highest ppg average by a rookie in league history.

Who has the best chance to crack this list?
Our list of the 10 best rookie seasons include players who are certified Hall of Fame talents. Even do-everything stud Giannis Antetokounmpo struggled during his first season the NBA. Is there anyone in this current crop of rookies who could crack the list?