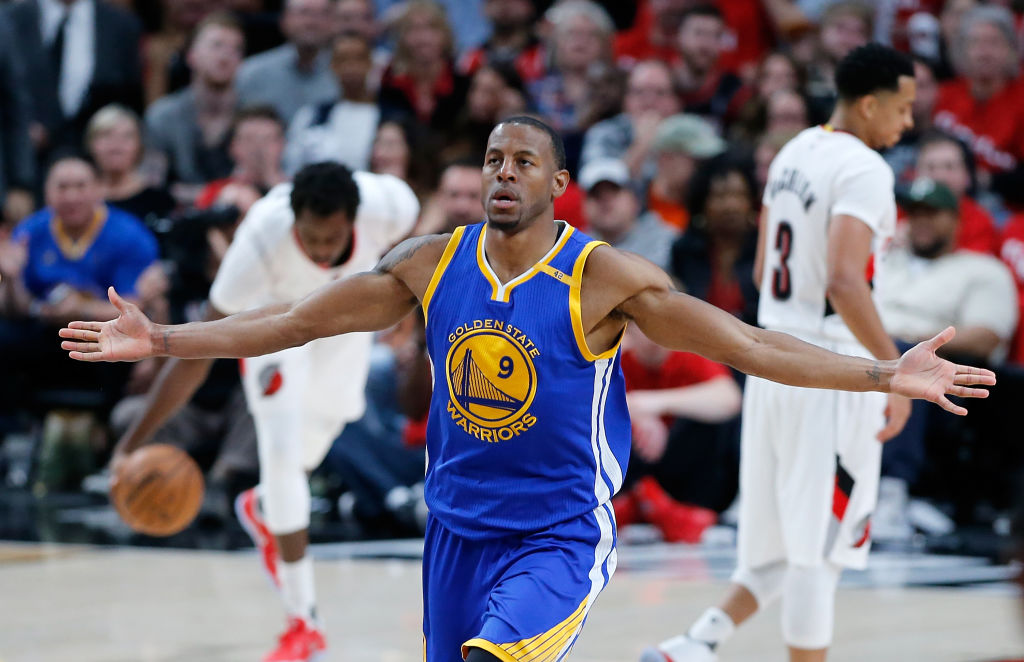 NBA: Making the Case for the Warriors' Andre Iguodala in the Hall of Fame
He's more of a reserve player now, but Andre Iguodala has a strong basketball resume that could one day help him make the Hall of Fame.
Coming out of the University of Arizona, Andre Iguodala was one of the top prospects in the 2004 NBA Draft class. He had the size, explosiveness, and toughness to make an immediate impact for a playoff-caliber team.
The Philadelphia 76ers drafted him with the No. 9 pick, and his career took off. Since entering the league Iguodala has had an underappreciated career, and today we will ask: Should he be in the Hall of Fame?

Prime years in Philadelphia
As his career started in Philadelphia, Iguodala missed only six games total in the first six seasons of his career (all in the 2006-07 season). He quickly became a superb all-around player, going from nine points and six rebounds per game as a rookie, to taking his game to an All-Star level while averaging 18-6-6 by his third season.

The 76ers had up and down years during that time, but Iguodala held his own against the best wing players in the NBA. His time in Philly ended after eight seasons when he was 28 years old and after he earned his first (and to date only) All-Star Game appearance. He averaged 15-6-5 for the 76ers, and he is still one of the team's most popular players.

A one-season stopover in Denver
The Nuggets weren't a hotbed for talent when Iguodala arrived, but he made the most of his season there. He put up 13 points, five rebounds, and five assists per game, while also swiping nearly two steals. He started 80 games for the Nuggets, but he had his career altered forever after signing with the Golden State Warriors.

Helping cement a dynasty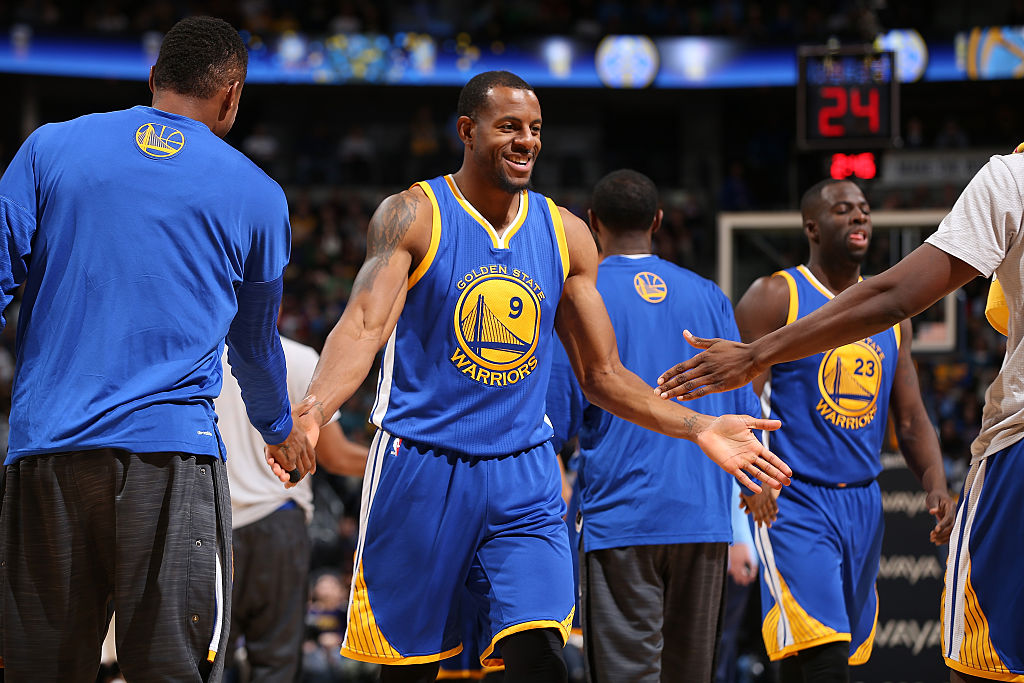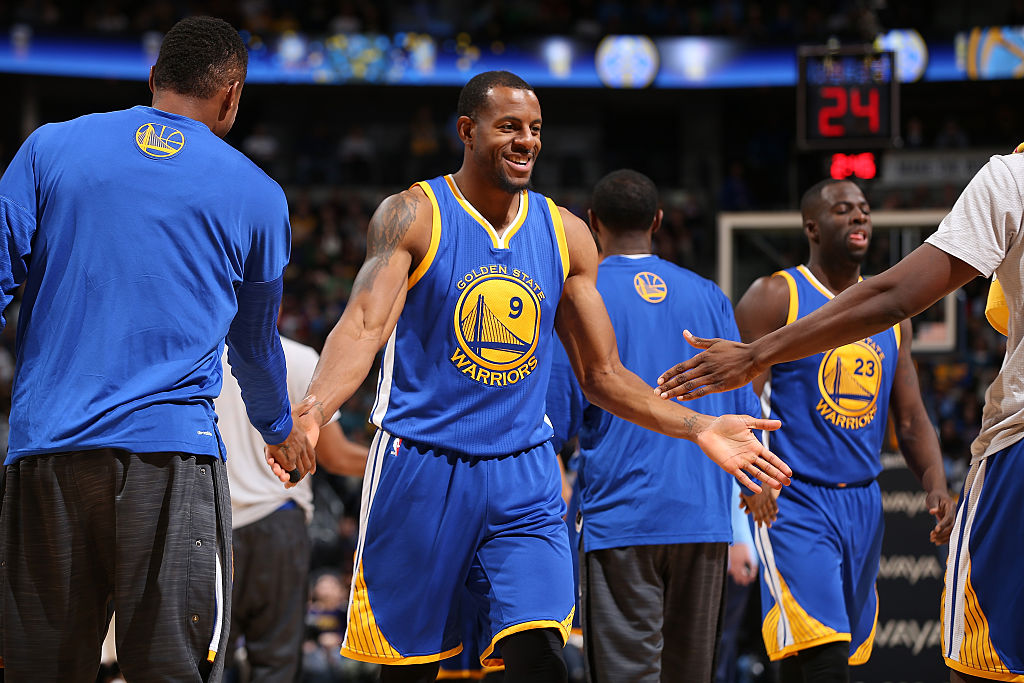 Golden State was the young upstart team when Andre Iguodala arrived for the 2013-14 season. Stephen Curry and Klay Thompson were lighting up the league with their explosive range, and fans could tell there was a new kid on the block to threaten the San Antonio Spurs' dominance over the Western Conference.

Iguodala transitioned to a reserve role, but arguably, there isn't anyone more equipped for it. His veteran presence in the locker room, ability to come up in clutch moments, and versatility make him an important part of the Warriors dynasty. Iguodala's stat averages slipped, but that was to be expected as a reserve player.

Even as a bench player, Iguodala put his stamp on the history of the league during the 2014-15 NBA Finals.

NBA Finals MVP
The 2014-15 championship series against the Cleveland Cavaliers was highly anticipated.

LeBron James left Miami after four straight trips to the NBA Finals. He took the Cavaliers to the NBA Finals in the first season of his return, and they faced a Warriors team with a lot of firepower. James was under-manned as both Kyrie Irving and Kevin Love were out with injuries, and Cleveland ultimately lost the series.

Iguodala was fantastic in Golden State's first championship run, averaging 16 points, nearly six rebounds, and four assists per game.

Career accolades
Besides winning that first championship, Iguodala has won two more with the Warriors. Before the titles, he made the All-Rookie team, and he also made the All-defensive team twice. He has a career average of 12-5-4, and although his career stats aren't eye-popping, if he had two or three more years as a starter, those numbers could be significantly higher.

Is he a Hall of Fame player?
Should Andre Iguodala make it into the Basketball Hall of Fame when his career is over? During his prime, he was easily one of the 20 best players in the league, and we think he should definitely get the honor. Three championships, an NBA Finals MVP award, named to the All-Defensive team, and an All-Star nod? How could you say no to that? Will he be a first ballot Hall of Famer? Probably not, but Iggy should get his shot at some point once he hits retirement.