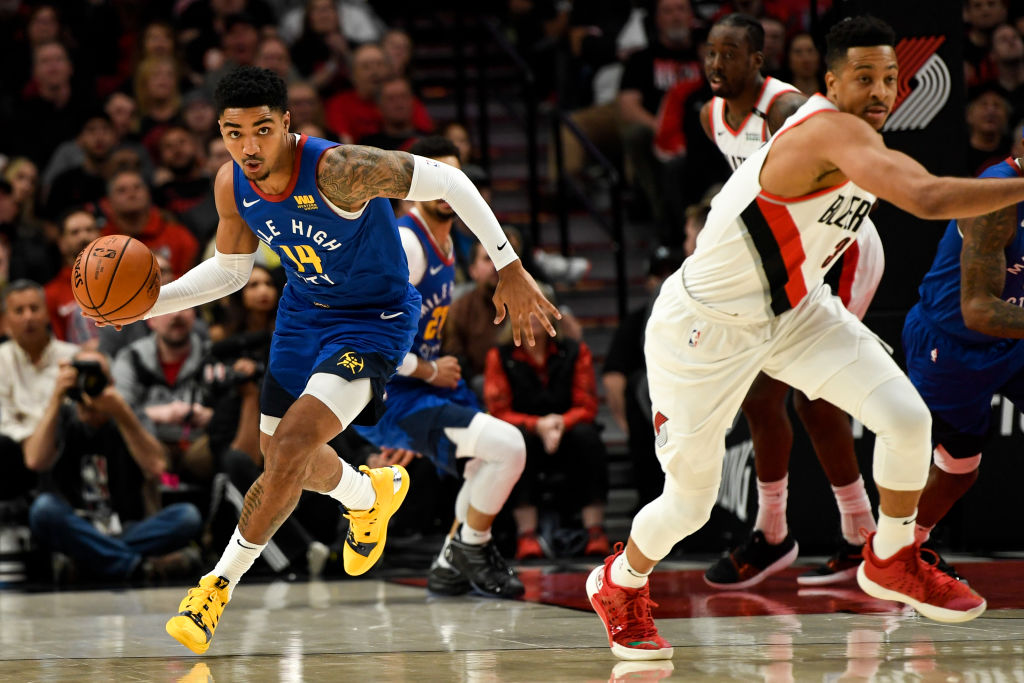 NBA Players Burn This Many Calories During a Game
NBA players must consistently run up and down the court. This led to us asking the question: How many calories do NBA players burn in a game?
Playing an NBA game is no easy task. The athletes must consistently run up and down the court, which means players need to be in peak physical condition. This led to us asking the question: How many calories do NBA players burn in a game?
Calories burned per game
Non-NBA players can expect to burn around 442 calories per game, according to a 2014 study. If you play 45 minutes of basketball non-stop, this number jumps to 635 minutes. On average, an NBA player (if you include shooting, running, dribbling, jumping, and passing) can lose between 900 and 1,000 calories per game if they play 20 minutes.
With the increased amount of knowledge teams gain by resting players or limiting minutes, hitting the 45-minute mark isn't common — unless it is a tightly contested overtime game. An athlete who plays over 30 minutes per game will burn off 1200 to 1500 calories per game.
What exercises help basketball players?
Some of the best exercises basketball players do are the Roman deadlift (jumping), dumbbell presses (releasing the ball on a jump shot), and pullups (preserve back strength). Wind sprints are also helpful for developing stamina, as constant running can gas players quickly.
Who logged the most minutes last season?
The players who logged the most minutes last season were Washington Wizards guard Bradley Beal (3,028 minutes), Houston Rockets guard James Harden (2,867), and new Boston Celtics guard Kemba Walker (2,863).
With John Wall likely out next season, Beal will either log more minutes by keeping Washington in the run for a playoff spot. Or the Wizards will manage his minutes as they look to trade him. Harden now has Russell Westbrook in the backcourt. We think this should help him rest during the second and third quarters.
NBA players who dramatically changed size
Bradley Beal gained 20 pounds of sympathy weight after his wife was pregnant with their last child. So it was remarkable to see him start the season in great shape. NBA nutritional staff have made a conscious effort to get players to slim down, as added weight can lead to knee and ankle stress.
Having a healthy lifestyle can be the difference between seeing the court or riding the bench. LeBron James has had one of the healthiest careers. Part of this is due to his strict diet and exercise program. Until this past season, James did not play in less than 60 games in a season. We think Father Time could be catching up with James.
Rookie Zion Williamson comes into the league as the second-heaviest player. Fans can only hope New Orleans can get him slimmed down without losing his strength and explosiveness.
Are you surprised at the amount of calories NBA players lose per game?
After looking at the calories NBA players lose while playing, we were shocked they were able to consistently maintain playing weight throughout an 82-game NBA season.