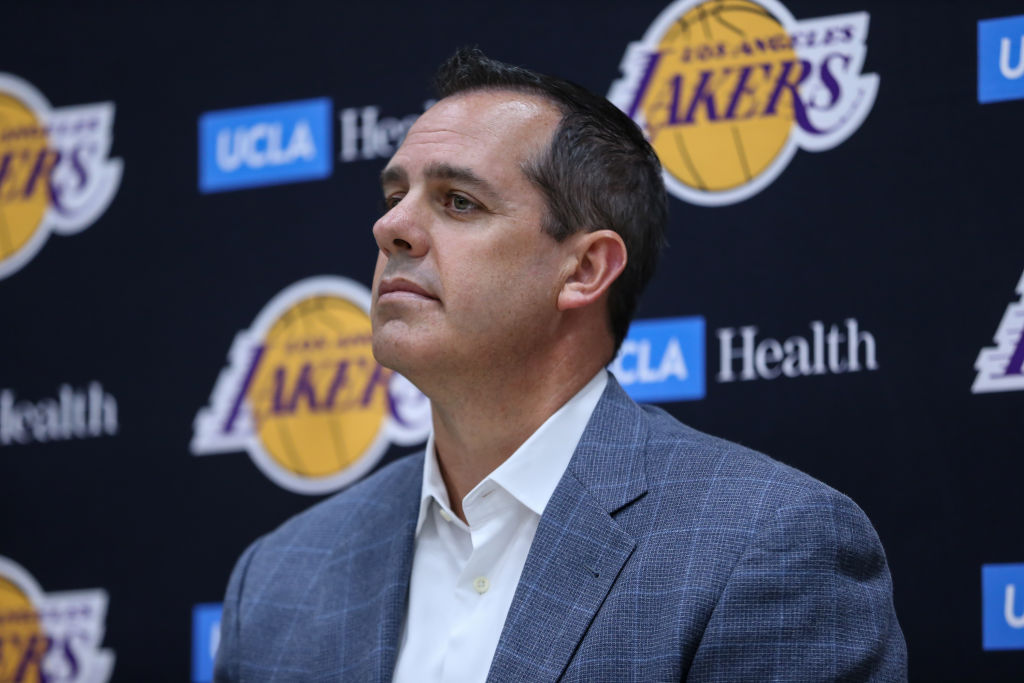 NBA: Why Frank Vogel Might be the Perfect Coach for the Lakers
Frank Vogel might not be a marquee name among NBA coaches, but he could be the perfect fit for the new-look Los Angeles Lakers.
The Los Angeles Lakers head into the 2019 season as one of the favorites to win the NBA championship. After trading for Anthony Davis and signing DeMarcus Cousins as a free agent, the Lakers have three former All-Stars in their frontcourt.

LeBron James had a very good season last year for the purple and gold, but the Lakers finished 12th in the west. That resulted in Luke Walton getting fired as head coach and the team hiring Frank Vogel. Vogel is a defensive-minded coach that should do wonders for the Lakers' D.
Today will go over his coaching style and what we can expect from the Lakers this season.

Vogel is a defense-first coach
Frank Vogel has never been viewed as a players coach, so pairing him with a demanding presence such as James was startling. However, after looking at it with a larger microscope, we think it will be a great fit.

LeBron's best years defensively happened in Miami, with head coach Erik Spoelstra dialing up game plans that gave opposing offenses fits. When LeBron brings the effort, his defense is still top-notch.

Of the three teams that made the playoffs under Vogel in Indiana (not counting his run as interim head coach) the Pacers finished ninth, first, and first in defensive rating with Paul George and Roy Hibbert as its two anchors.

They made the Eastern Conference Finals twice and almost took down LeBron James in both of their matchups. If LeBron plays smart defensive basketball in spurts with Anthony Davis as the last line of defense, this D could end up in the top 10.
That would be in stark contrast to the 2018-19 season. The Lakers' defense wasn't historically awful, but it finished in the middle of the pack in defensive rating.
Will Anthony Davis improve defensively?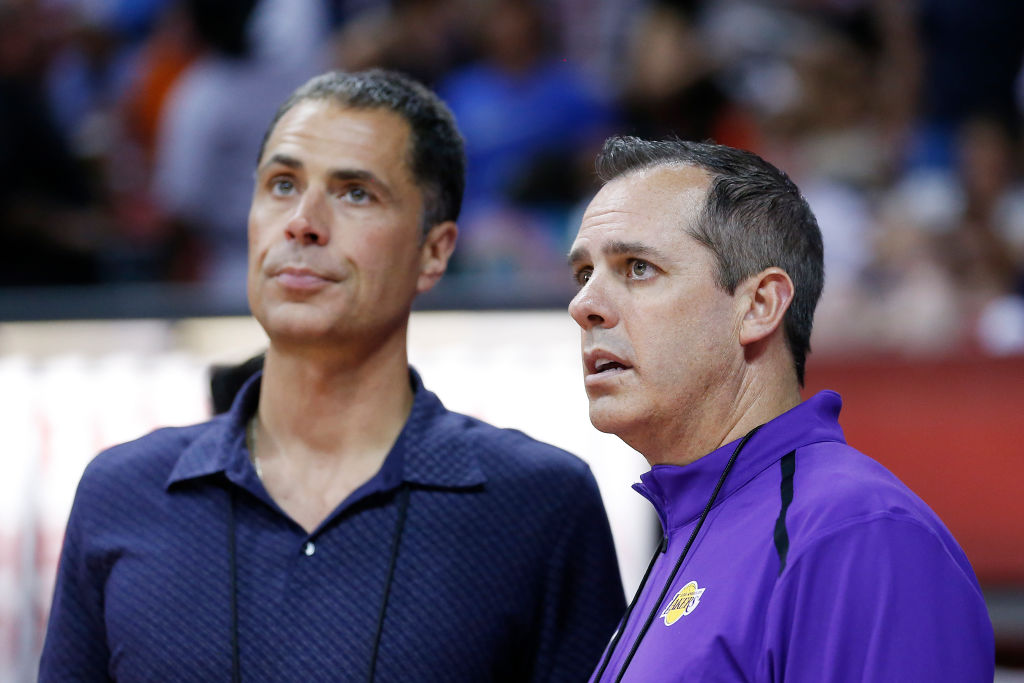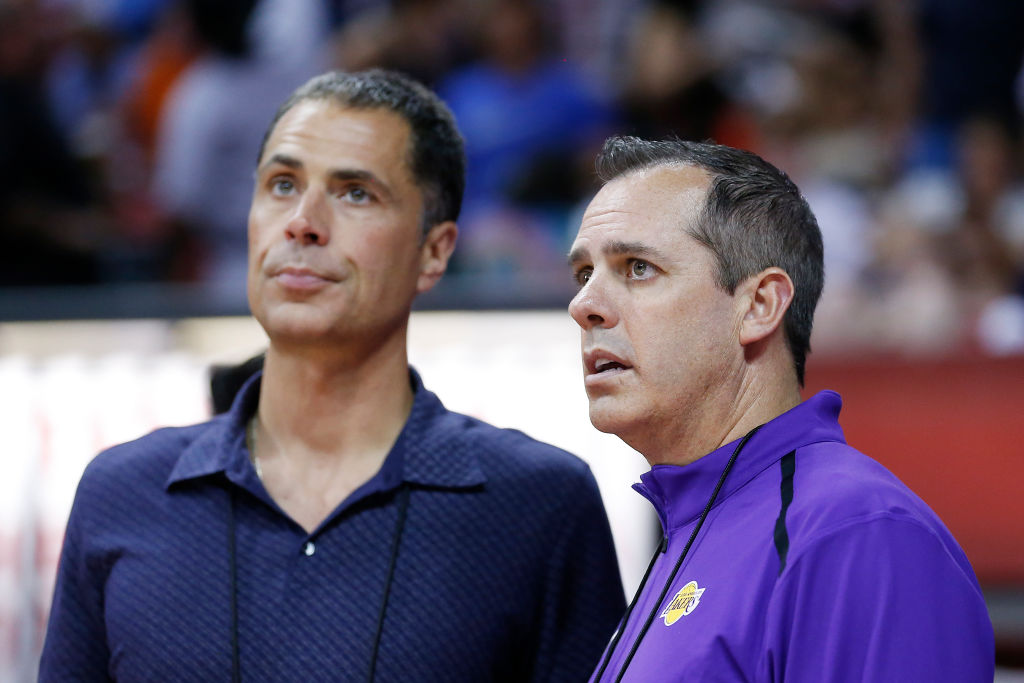 Anthony Davis is easily one of the game's five best players when he's healthy. Health has been the issue the last couple of seasons with him, but the Lakers have still picked up a generational talent.
During his career in New Orleans Davis averaged 10 rebounds and 2.4 blocks per game. There's no reason why he can't be a candidate for Defensive Player of the Year candidate under Vogel, as Roy Hibbert averaged almost two blocks per game and made an All-Defensive team under Vogel.

Even when you look at Frank Vogel's brief time in Orlando, the numbers were still encouraging. The Magic finished 14th and 13th in the Eastern Conference both seasons he was coach, but they finished 22nd and 18th in the NBA in defensive rating.

How good can this defense be?
When you have Rajon Rondo as the presumed starter at point guard, LeBron James defending on the perimeter, and DeMarcus Cousins and Anthony Davis at the four and five spots, you are looking at a team that can play very good defense when engaged. We won't say that this will be the best defense in the league, but with Frank Vogel leading the way, it does have a chance to put them in championship contention.

We are going to make a bold prediction and state that LeBron will average more than 1.5 steals per game this upcoming season even though he will likely be on a minutes restriction similar to what Kawhi Leonard had in Toronto last year.

The Lakers should be able to make the playoffs with their current roster, and if James can put up numbers like he did in his first season in L.A., there's no reason they can't make the Western Conference Finals.