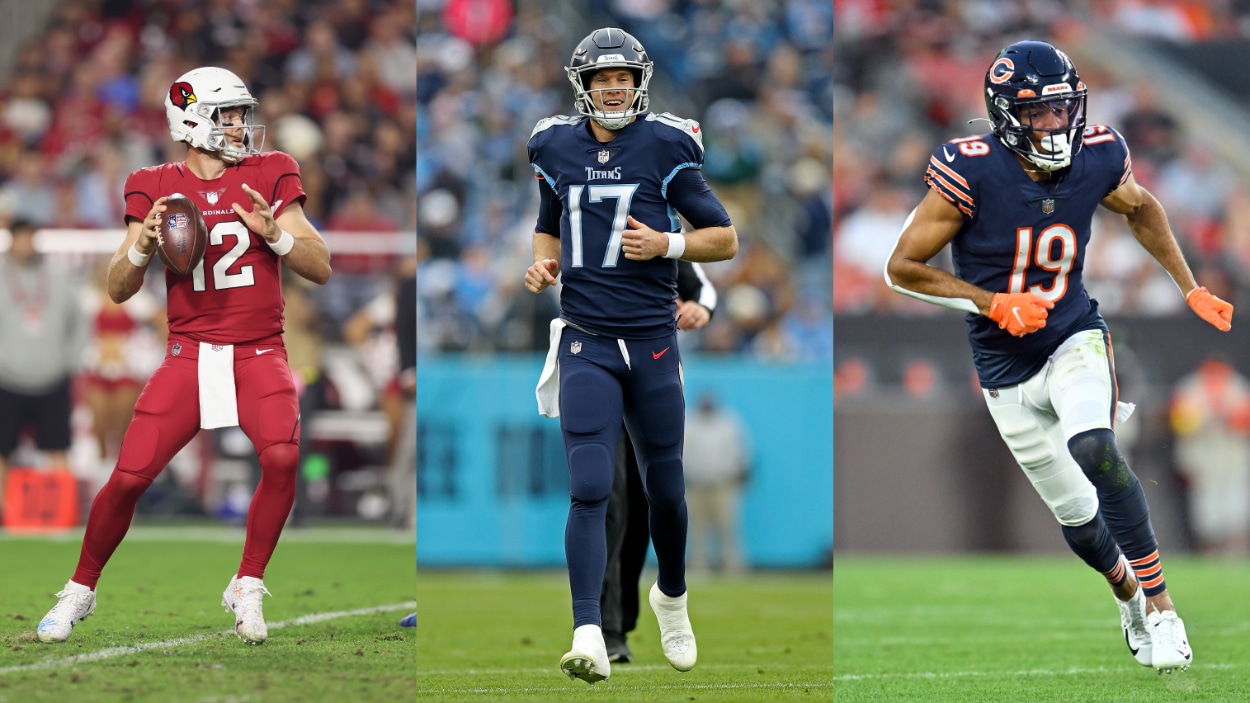 NFL Injuries: QBs Continue to Go Down in Week 15, Here's What It Means for Week 16 and Beyond
NFL injuries in Week 15 didn't include a ton of huge names, but a few QBs did go down as did a handful of offensive linemen.
The NFL injuries report from Week 15 is actually a relatively tame one by NFL standards. However, like the NFL injuries roundup from Week 14, there are several quarterback issues to keep an eye on moving forward. Below are the biggest-name offensive players who were injured in Week 15 and what it might mean going forward for their teams and your fantasy team.
NFL Injuries: Week 15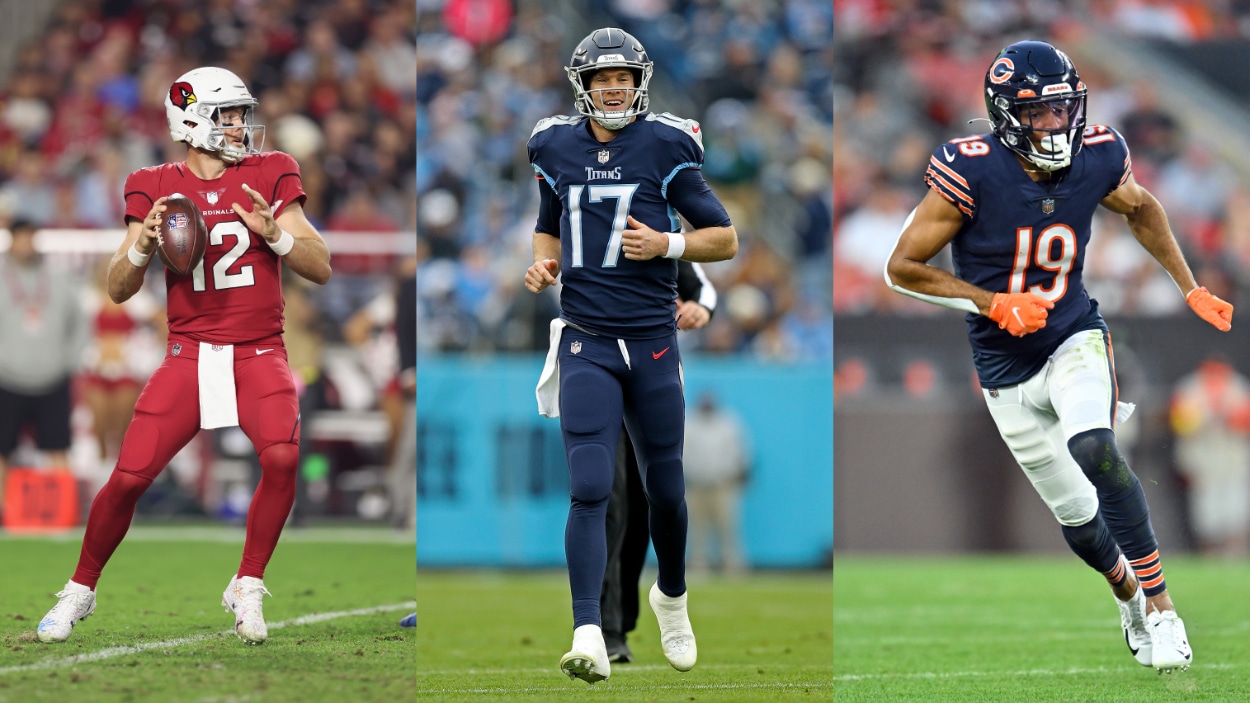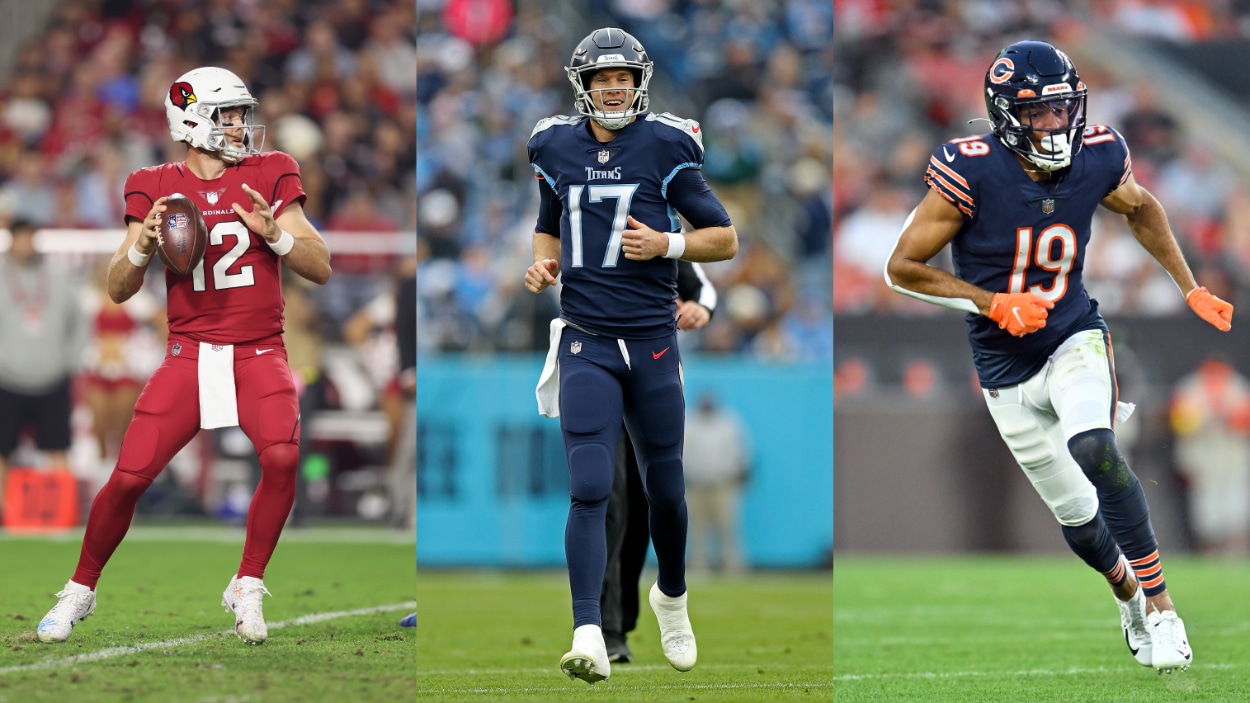 QB Ryan Tannehill, Tennessee Titans
Titans QB Ryan Tannehill is the biggest name on the Week 15 NFL injuries roundup. The starting signal-caller hurt his ankle and took a cart ride off the field early in the Titans loss to the Los Angeles Chargers. Malik Willis came in, but Tannehill returned one series later, limping through the rest of the game.
After the loss, Tannehill told reporters, "It felt awful. It felt probably worse than it looked. A lot of pain. Whatever the top reading on the pain scale is, it was that." (h/t FOX Sports).
While he played on the ankle the rest of the game, Tannehill did not look good. No additional updates came out after the game, so we'll have to watch the injury report next week to see about Tannehill's status.
QB Colt McCoy, Arizona Cardinals
With starting QB Kyler Murray out, the Cardinals turned to Colt McCoy in Week 15. However, McCoy left the game early in the third quarter with a concussion and did not return. That brought on third-string QB Trace McSorley, who went 13-of-21 for 78 yards with an interception during the team's 24-15 loss to the Denver Broncos.
As with all head injuries, McCoy will now go into concussion protocol. He will need to clear a series of tests before he can play again. That next Cardinals game is on Sunday, Christmas Day, at 8:20 pm ET.
WR Equanimeous St. Brown, Chicago Bears
Bears wideout Equanimeous St. Brown joined the NFL injuries report in Week 15 with a concussion. Before the injury, the WR had one catch for 20 yards. He will now have to clear the league's concussion protocol before 1 pm ET on Saturday, December 24, when the Bears take on the Buffalo Bills.
NFL injuries to offensive linemen
While they are not the names that are on your fantasy roster, the offensive linemen are the ones who allow the skill position players to operate. The Week 15 NFL injuries roundup is filled with O-linemen going out on Saturday and Sunday. That list includes:
C Mitch Morse, Buffalo Bills (concussion)
OT Tevin Jenkins, Chicago Bears (neck)
OG Quinn Meinerz, Denver Broncos (eye)
OT Tom Compton, Denver Broncos (back)
OG Dylan Parham, Las Vegas Raiders (knee)
OT Kelvin Beachum, Arizona Cardinals (leg)