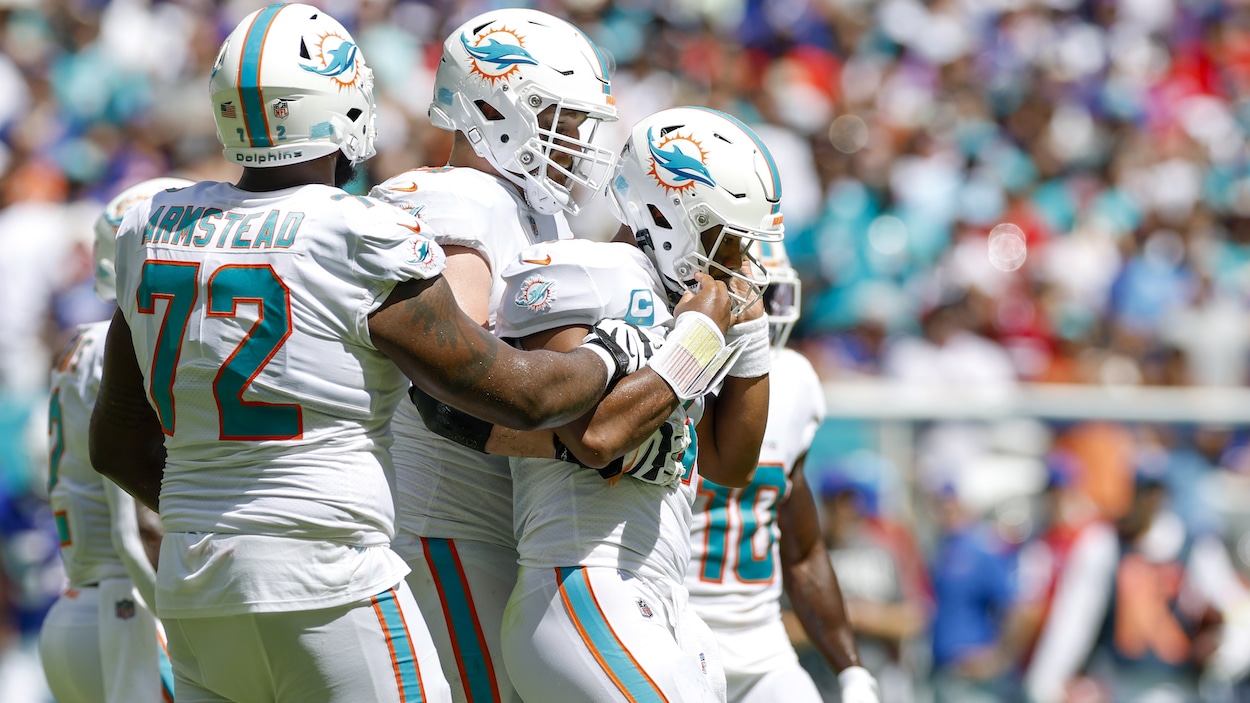 NFL Insider Jay Glazer Reveals NFL Concussion Rule Changes That Could Take Effect in Week 5
After the scary Tua Tagovailoa head injury on Thursday, the NFL is looking to change a loophole in its concussion protocol rules ASAP.
The NFL concussion protocol rules are now under intense scrutiny after the scary Tua Tagovailoa concussion on Thursday Night Football. The intense moment came on the heels of the Miami Dolphins QB looking like he had a concussion the week before. However, in that case, the independent neurologist decided the player falling down on the field in Week 3 was caused by a back issue, not head trauma.
Since Tagovailoa's head injury set off outrage by NFL fans, media, and players alike, the league is now looking at its concussion protocols to see if there are any loopholes they can close immediately. On Sunday, NFL insider Jay Glazer reported that the league might make some amendments to its head injury rules as soon as next week.  
NFL may change concussion rules starting in Week 5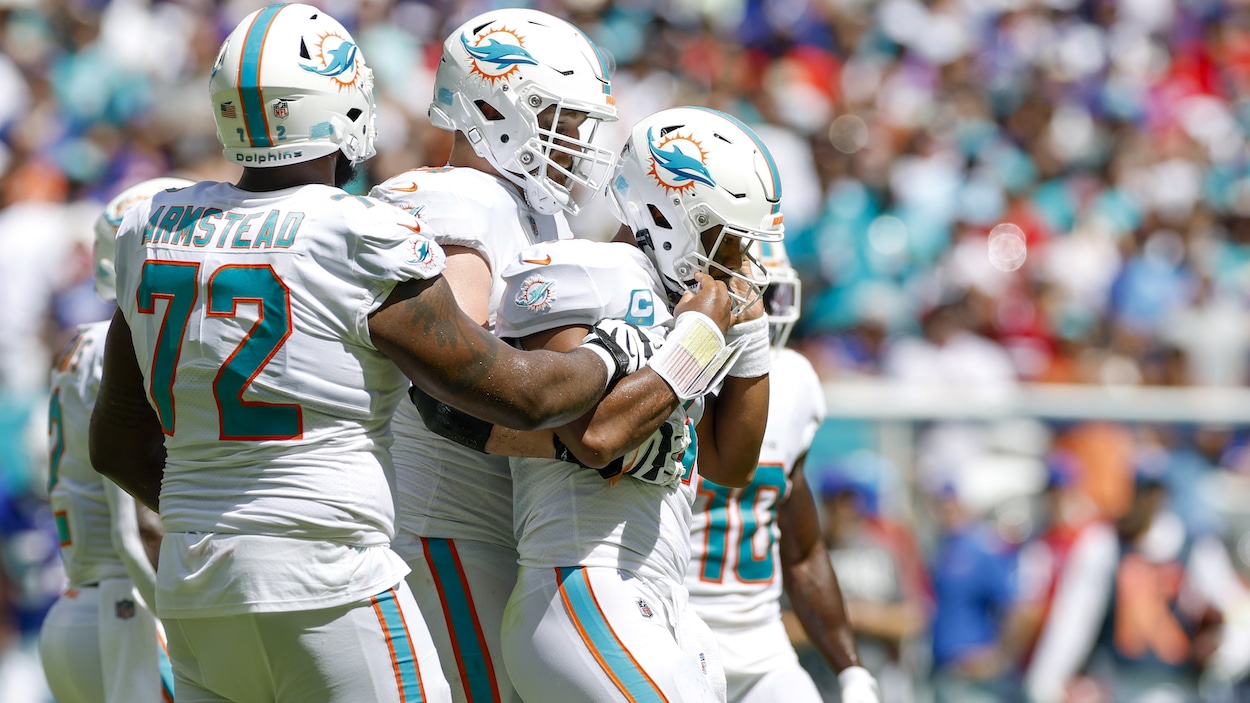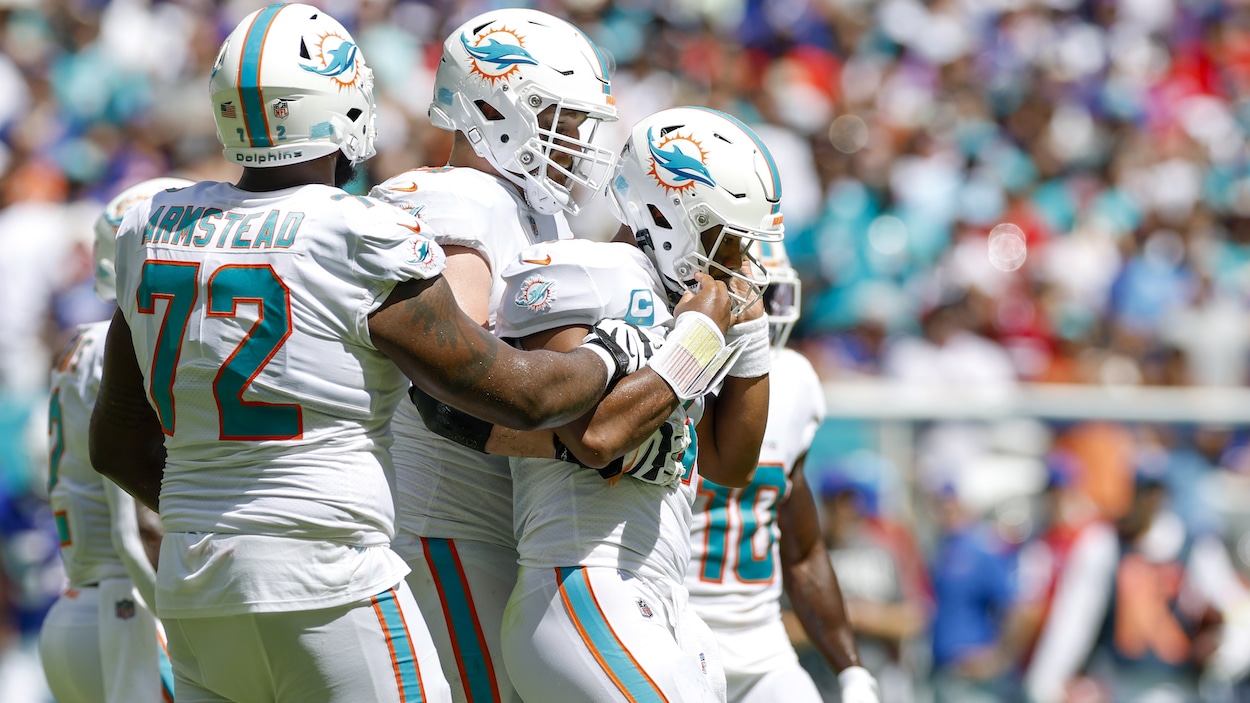 The brutal Tua Tagovailoa head injury on Amazon's stand-alone Thursday night broadcast spurred the NFL into action regarding concussion protocol rules.
One of the loopholes the league is examining is the caveat that independent neurologists can let players back in a game after demonstrating gross motor instability (like Tagovailoa falling vs. the Buffalo Bills) if the doctor can attribute it to another physical ailment.
In Tagovailoa's case, he said it was a back spasm, and the independent neurologist allowed him to return. The league ultimately fired that doctor because he mishandled the situation, but the powers that be are looking at the rules, too.
On the Fox NFL Sunday pregame show before the rest of Week 4, NFL insider Jay Glazer reported that the league could make rule changes mid-stream to help better protect players.
"I think we're actually going to have some rule changes implemented as early as next week. The rule is about the gross motor instability," Glazer shared. "I think they're going to take away some of the subjectivity of it. And what I mean by that is, whether somebody shows that gross motor instability, whether it's a head injury or a back injury, that player will just be removed from that game."
Additionally, Glazer said he believes the NFL will also "see if they can improve [concussion protocol rules in other ways as well."
This — again — isn't the NFL being proactive about traumatic brain injuries and player safety. The league had to be dragged to this point by Tua Tagovailoa convulsing on live TV. Putting that aside, though, Roger Goodell and company are making the right changes now to help improve player safety, and that's a good thing.
Like Sportscasting on Facebook. Follow us on Twitter @sportscasting19 and subscribe to our YouTube channel.