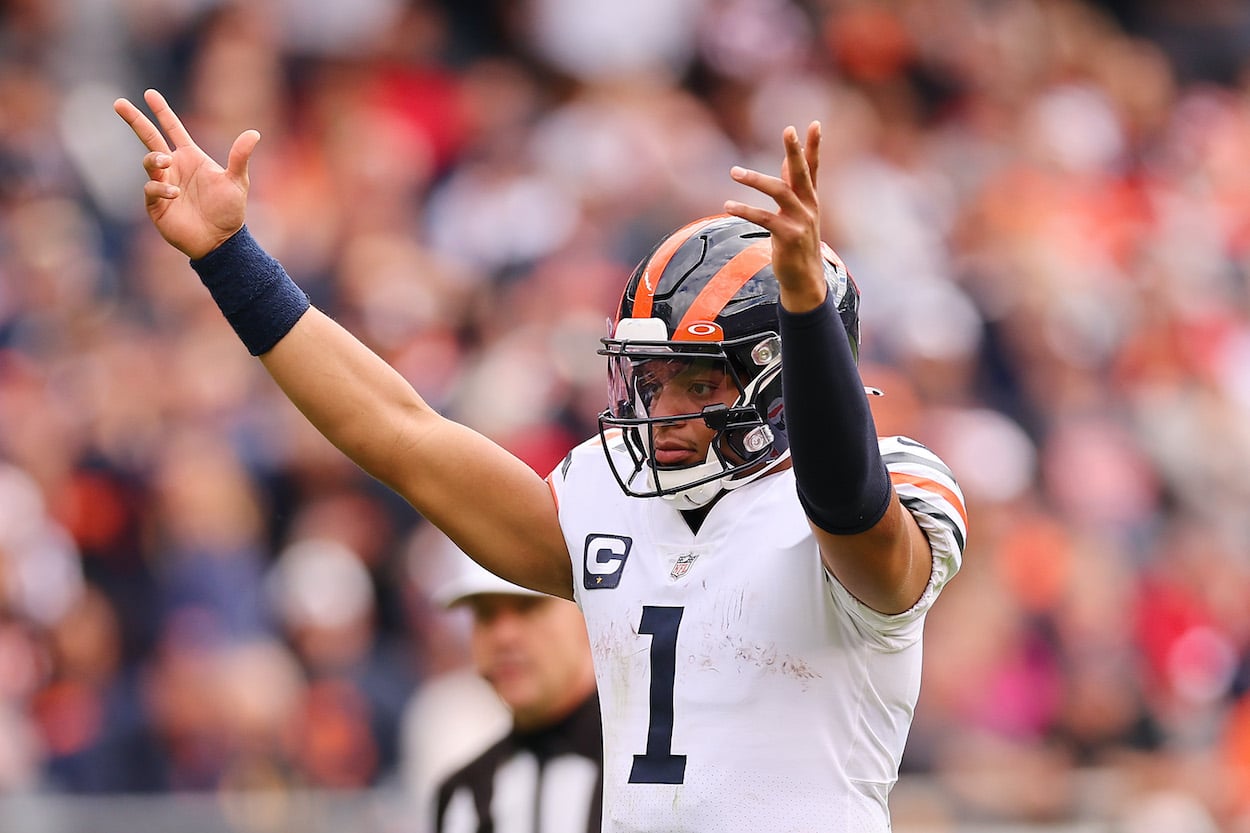 NFL Week 4 Picks: Best Bets, Underdog Moneyline, and Teaser of the Week
Jack Dougherty's best bets for Week 4 after his 15-3 start to the season.
The profit train just keeps on chugging in best bets. Through three weeks of the 2022-23 NFL season, I'm 15-3 with my picks and up nearly 14 units on one-unit bets. Last week was my worst week of the year with a 4-2 finish, but I'll take that every single time. I hope you've been cashing all these tickets with me.
So, without further ado, let's keep this hot streak going this Sunday. Week 4 best bets, let's go!
NFL Week 4 Best Bets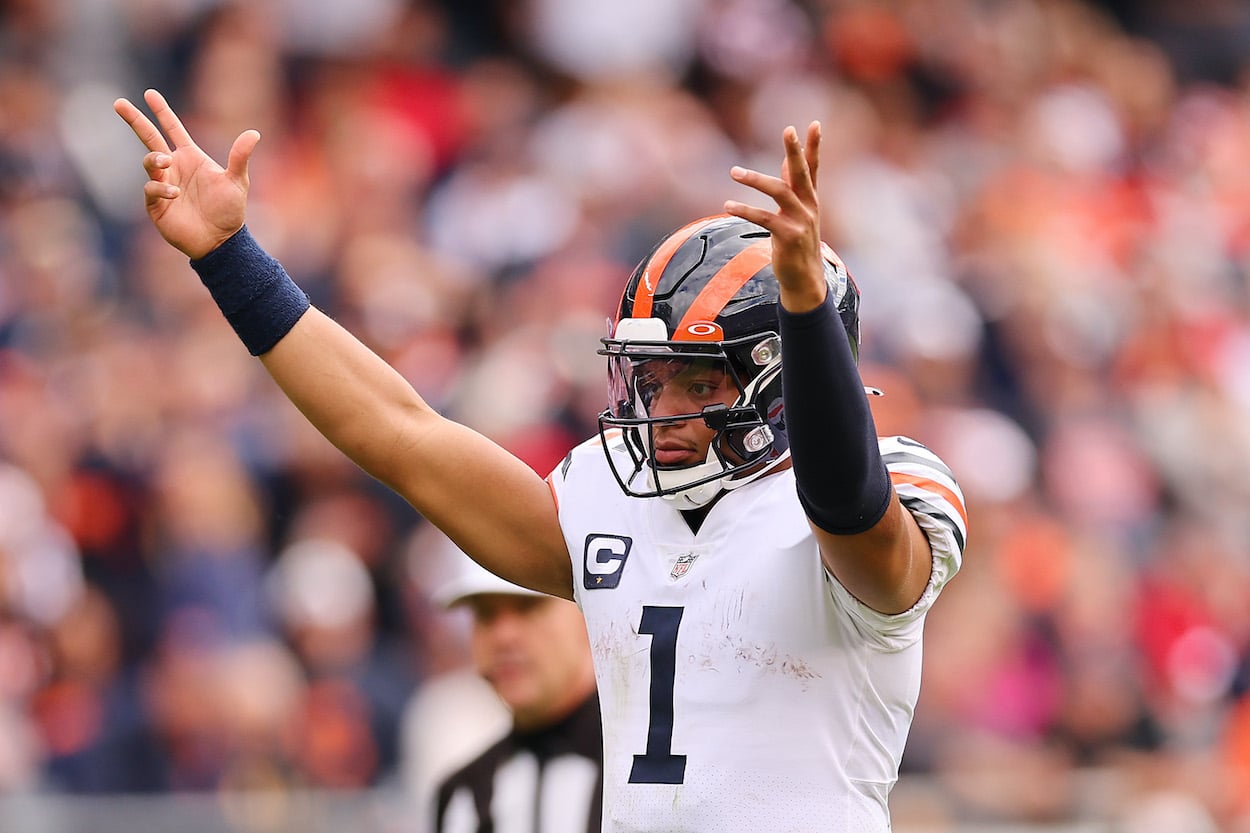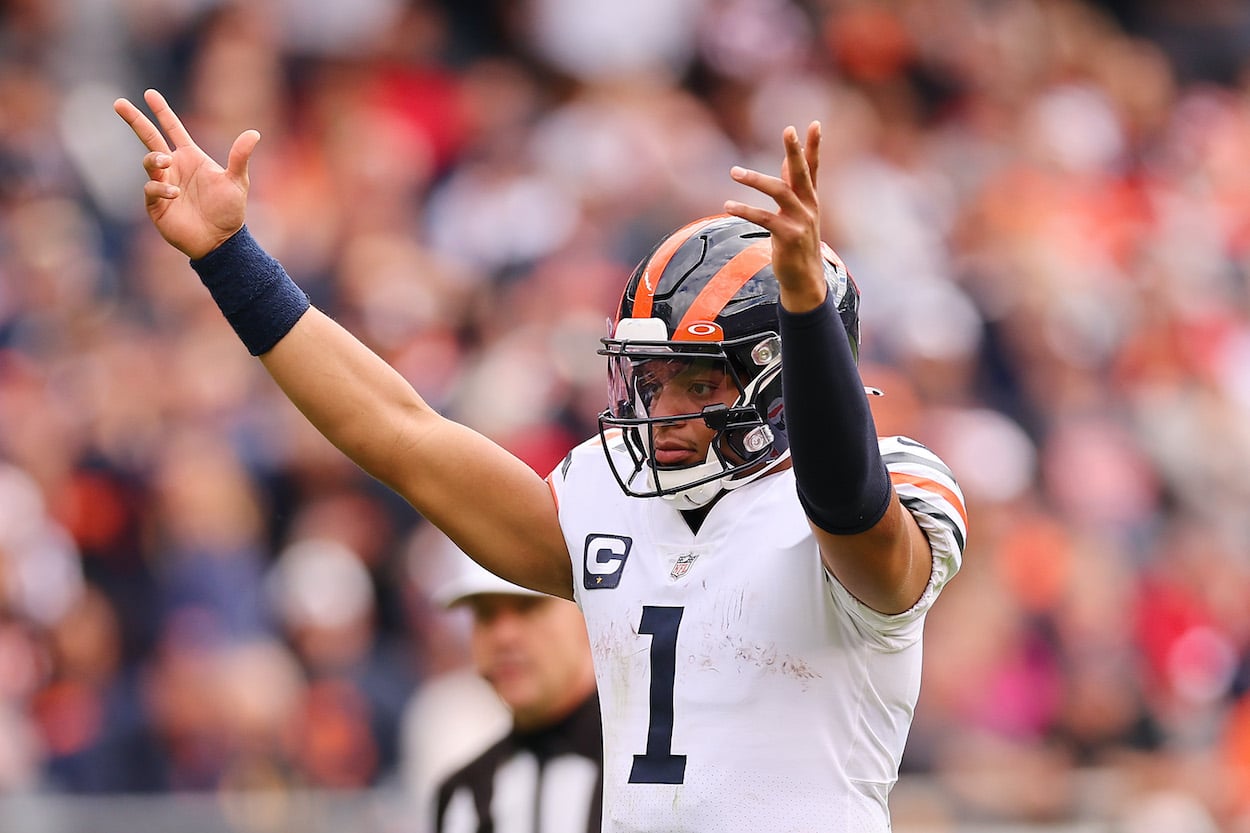 2022 Best Bets Record: 12-3 (+10.69 units)
Favorite Favorite: Pittsburgh Steelers -3.5 vs. New York Jets
Zach Wilson is back for the Jets after missing the first three games of the season, and I can't wait to fade him in his 2022 debut. Wilson ranked 30th among 31 qualifying quarterbacks in QBR in his rookie season, and he threw nine interceptions and fumbled five times in 13 starts.
Going up against a Steelers defense that's forced six turnovers in three games, I expect Wilson to struggle after missing a month of training camp and the first few weeks of the season. As long as Mitch Trubisky takes care of the ball himself, Pittsburgh's defense is going to will us to a cover here.
Favorite Underdog: Houston Texans +5.5 vs. Los Angeles Chargers
I know the Texans might be the worst team in the NFL, but the Chargers are simply too banged up to be laying this many points on the road. Justin Herbert clearly isn't healthy, Rashawn Slater and Joey Bosa both suffered significant injuries last week, and Keenan Allen has been ruled out for Week 4.
I expect the Texans to be able to score against this injured and underwhelming defense. I almost used Houston as my underdog moneyline pick, but I'll stay safe and take the points instead. Just don't be surprised if the Texans pull off the upset for their first win of the season.
Favorite Over: Atlanta Falcons vs. Cleveland Browns over 47.5
Weather is a major factor when it comes to handicapping this week's NFL slate, but we don't have that problem under the roof of Mercedes-Benz Stadium.
This one is simple for me. The Browns lead the NFL in rushing yards per game this season, while the Seahawks are allowing the second-most rushing yards per game. Nick Chubb is going to have a field day against this porous defensive front. On the other side, the Falcons have scored at least 26 points in all three games this season, while the Browns have given up 24.6 points per game against horrible offenses in the Panthers, Jets, and Steelers.
We should be in for a track meet in Atlanta.
Favorite Under: Philadelphia Eagles vs. Jacksonville Jaguars under 44.5
We have no issues with the weather down in Atlanta, but that won't be the case in Philly this Sunday. The forecast is calling for rain all morning and throughout the game, and winds will be whipping up to 20 miles per hour in the second half.
This is going to be a sloppy, run-heavy game with limited explosive plays. Take the under before it drops even more.
Favorite Underdog Moneyline: Chicago Bears +132 at New York Giants
This is another simple handicap for me. The Bears and Giants, despite their fraudulent 2-1 records, are two of the five worst teams in the NFL in my opinion. Neither team should be laying three points against the other, so the only option in this type of game is to take the value and take the underdog to win the game.
Chicago should have plenty of success running the ball, so as long as Justin Fields doesn't turn the ball over, Daniel Jones will take care of the rest.
Teaser of the Week
2022 Teaser of the Week Record: 3-0 (+3 units)
Denver Broncos +8.5/Philadelphia Eagles -0.5
I don't think the Raiders should be close to a field-goal favorite against any team with a pulse right now, so pushing the Broncos from +2.5 to +8.5 and capturing the key numbers of three and seven seems like a good idea.
As for the other piece, I think the Jaguars are becoming overrated after wins against two extremely banged-up teams in the Colts and Chargers. The Eagles are almost fully healthy and should be able to bully Jacksonville on the line of scrimmage on both sides of the ball. Philly might not cover, but I expect them to pull out an ugly victory at the least.
All betting odds courtesy of FanDuel as of 10/2.
Like Sportscasting on Facebook. Follow us on Twitter @sportscasting19.
How to get help: In the U.S., contact the National Council on Problem Gambling helpline at 1-800-522-4700.