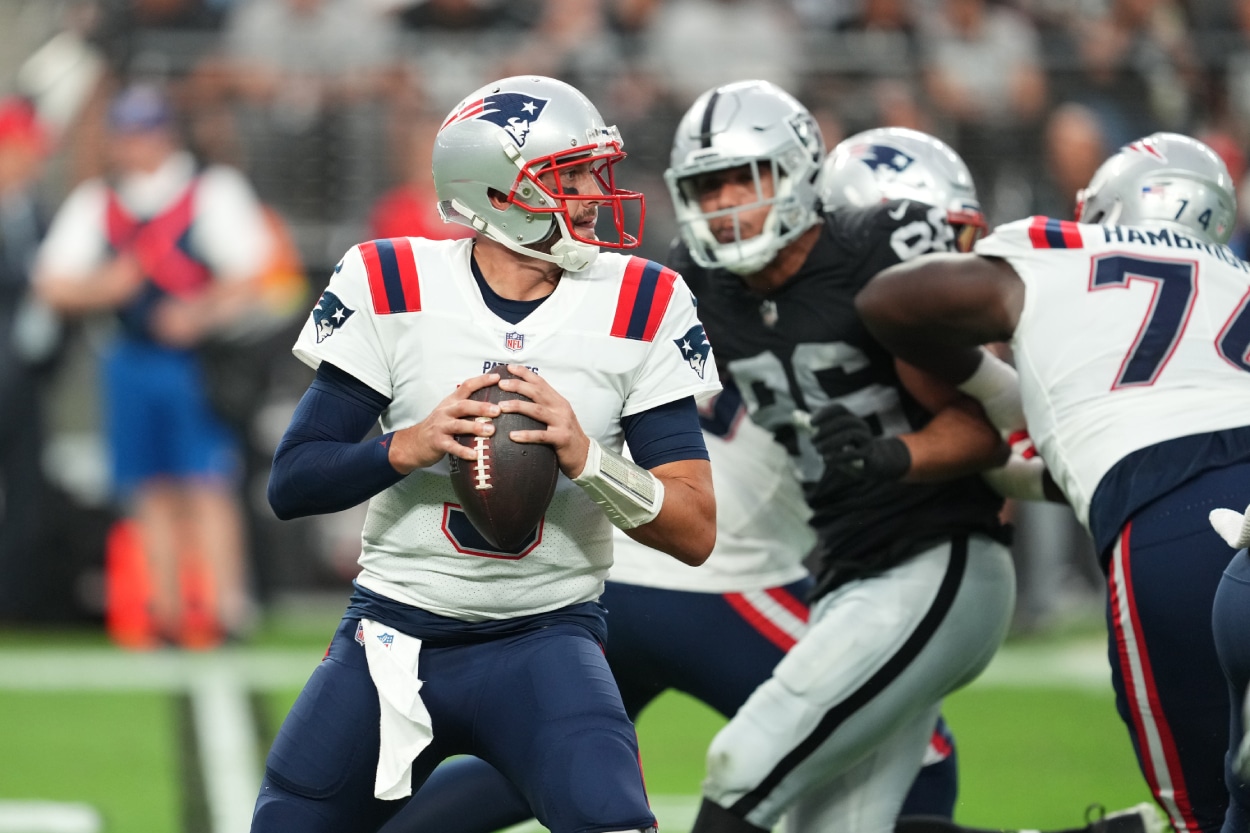 Patriots Backup QB Brian Hoyer Recalls His Nightmarish Lone Start at Lambeau Field vs. the Packers
New England Patriots backup quarterback Brian Hoyer had one career start at Lambeau Field, and it was ugly.
Veteran quarterback Brian Hoyer has been in the NFL since 2009 — not bad for a guy who wasn't drafted. He began his NFL career with the New England Patriots. After playing for six other teams, Hoyer is now in his third stint with the Pats.
With starting quarterback Mac Jones' status for Sunday's game against the Green Bay Packers in doubt, Hoyer is ready to answer the call. Playing at Lambeau Field, however, triggers an ugly memory.
Brian Hoyer has been on call all week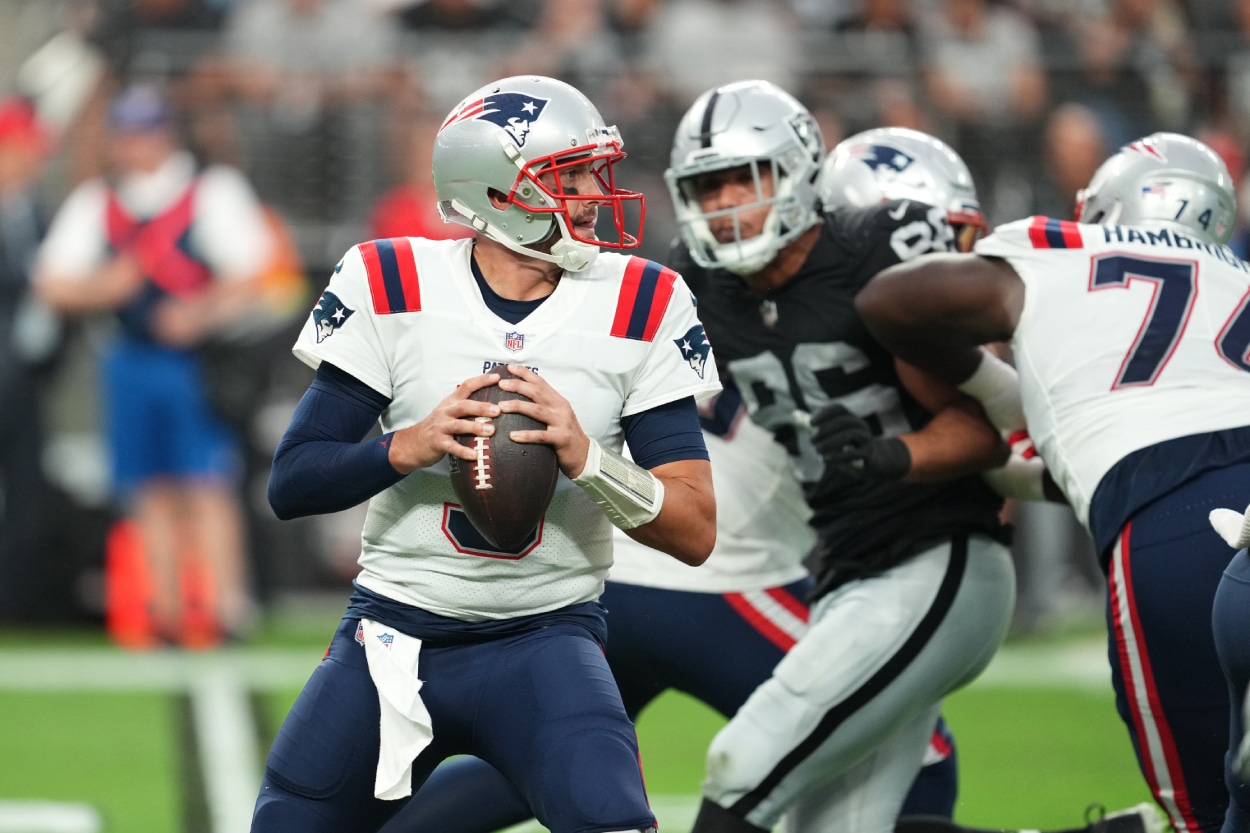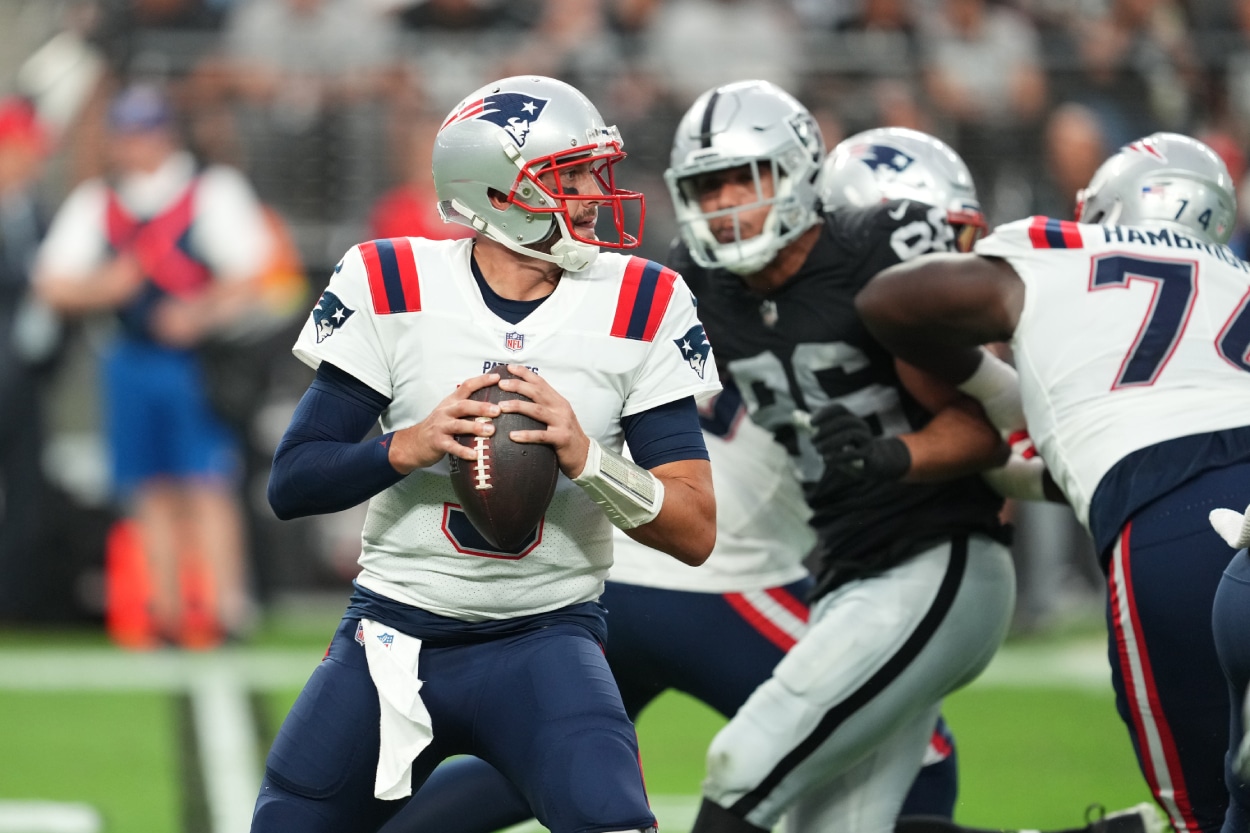 Jones suffered a high ankle sprain on the final series of last Sunday's loss to the Baltimore Ravens. The Patriots kept everyone guessing this week on whether or not Jones would suit up in Week 4 against the Packers.
Hoyer knows the drill. He knows it's Jones' job. Hoyer took first reps with the team this week, but Jones hasn't been ruled out. He knows he needs to be ready when his number is called.
"My approach is the same always," Hoyer told reporters on Wednesday, per Pro Football Talk. "Whether I get reps or I don't get reps, you always got to be ready to play.
"As we saw on Sunday, you're only one play away. I mean, that was the last offensive play of the game (when Jones was injured), so it didn't really come up that day. But, it's the nature of your job and the business that we're in. Always try to be as prepared as I can, whether I'm taking every rep in practice or I'm taking none."
Hoyer is in his 14th season, and he knows his time in the NFL is limited. He's an insurance policy, and he wants his teammates to know they can rely on him in these types of situations.
"At this point, you don't know how many chances like this you get anymore," Hoyer said. "So, obviously, it's a part of the job. You're always ready to play. So, for me, it's an opportunity to go out there and have fun, and go out and execute really. Have fun. I really love my teammates, what they do, how hard they work. So an opportunity to go out there and play with those guys."
Hoyer recalls his one ugly start at Lambeau Field
In his NFL career, Hoyer has made 39 starts. He made 27 of them during a three-year stretch with three different teams. Hoyer started 13 games for the Cleveland Browns in 2014, going 7-6. The following season, he went 5-4 in nine starts with the Houston Texans. In 2016, he started five games for the Chicago Bears, going 1-4.
It was during one of those games with the Bears when he made his first and only start at Lambeau Field. It's a game he'd like to forget.
The Bears were driving down the field trailing 3-0. He dropped back to pass, the pocket collapsed, and Packers linebacker Clay Matthews drove his helmet into Hoyer's arm and broke it.
"I had Alshon (Jeffery) open down the field, but I just couldn't get it to him," Hoyer told WEEI on Wednesday. "That's the only bone I've ever broken."
Hoyer finished the game an ugly 4-for-11 for 49 yards. Matt Barkley replaced him. The Packers won 26-10. Hoyer said he'd welcome another opportunity to play at the historic stadium.
"Anytime you get a chance to play at Lambeau, I think that's a pretty cool experience there," Hoyer said. "I heard Devin (McCourty) talking about it. It's a historic place. A historic organization.
"It's a great opportunity. Anytime you get to go in there and play. They're obviously a great team. They have gone deep in the playoffs for however many years. They have a great quarterback in Aaron (Rodgers). Their defense, you look all around, they're very solid. Whether it's the D-line, the linebackers, the defensive backs. It's a unique challenge.
"I think I heard today they're like 13-2 in their last 15 home games. So it's obviously a hostile environment to go into. But it's always a great opportunity to see where you're at, too."
Like Sportscasting on Facebook. Follow us on Twitter @sportscasting19 and subscribe to our YouTube channel.