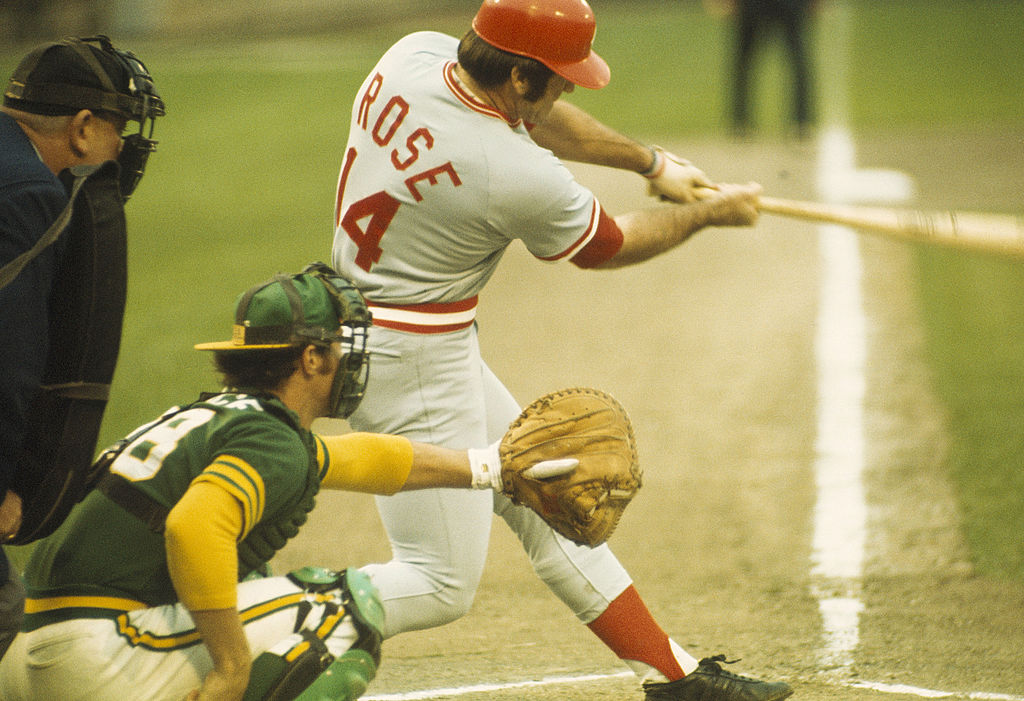 Pete Rose Corked Bats for Years According to Multiple Sources
Pete Rose and controversy are synonymous with one another. His already tarnished legacy might have another stain with new accounts he corked bats for years.
In his 24 years in baseball, Pete Rose achieved things no other hitter before and no other hitter since has been able to achieve. Most notably, he still holds the Major League Baseball record for most career hits at 4,256. According to new revelations by multiple sources, his greatest achievement was done illegally as many of Rose's hits came while using a corked bat.
Pete Rose's career littered with controversy
Pete Rose has been a lightning rod for controversy since his early playing days. One of his earliest controversial moments came in the 1970 All-Star Game when he barreled over catcher Ray Fosse at home plate. Fans and players criticized him for his over-aggressive play in an exhibition game. It was just the beginning of Rose making headlines for all the wrong reasons.
Pete Rose had numerous run-ins with umpires in his career both as a player and a manager, but his biggest troubles with baseball came when he retired from the game. In 1989, allegations came out that Rose had bet on baseball games as manager of the Cincinnati Reds.
After months of investigation, in August 1989, Rose accepted a permanent place on baseball's ineligible list, acknowledging there was a factual reason for the ban, but MLB declined to make a formal finding that it was a result of gambling. 
Rose has applied for reinstatement numerous times throughout the years, most recently in 2020 following the Astros scandal. Each time he has been denied.
Allegations surface of Rose corking bats in 2001
While gambling allegations as a manager have dogged Rose for 30 years, his integrity on the field of play never came into question. Charlie Hustle, as the nickname suggested, was a blue-collar, play hard every game kind of player who played the game the right way.
That all changed in 2001 when Vanity Fair published a story that featured Rose's former associate Tommy Gioiosa, who alleged that Pete Rose used corked bats. Rose dismissed the allegations.
In 2010, the corked bat allegations were revived when Deadspin wrote a story that, for the first time, included an x-ray of a Pete Rose bat. The x-rays revealed cork inside the bats. Not just one bat, but multiple bats.   
New allegations of corked bats
In 1984, a year before Pete Rose passed Ty Cobb's all-time hits record, he played for one season with the Montreal Expos where he eclipsed the 4,000th hit mark. During that season, according to former groundskeeper Joe Jammer, who worked for the Expos for 11 seasons, Rose had his bats corked in the visiting team's clubhouse.
"Pete was too smart to deal with Expos equipment manager John Silverman (to cork his bats in the Expos' clubhouse). So Bryan Greenberg, who worked in the visitors' clubhouse, did it," Jammer said. "He took me into a room, a door to the left, and underneath tarps there was this machine."
Intrigued, Jammer asked Greenberg about the machine. He told him Rose used it to cork his bats.
The guy (Greenberg) was saying Rose had been corking his bat for 20 years. The guy said that nobody checks him because he's a singles hitter.

Former Montreal Expos groundskeeper Joe Jammer
Another anonymous source interviewed by the Montreal Gazette confirmed that Greenberg was responsible for Rose's corked bats.
"Yeah, Bryan Greenberg did it for (Rose). He only did it a few times a year. I didn't know it was in the visitors' clubhouse. I thought it was on (Greenberg's) lathe in his garage."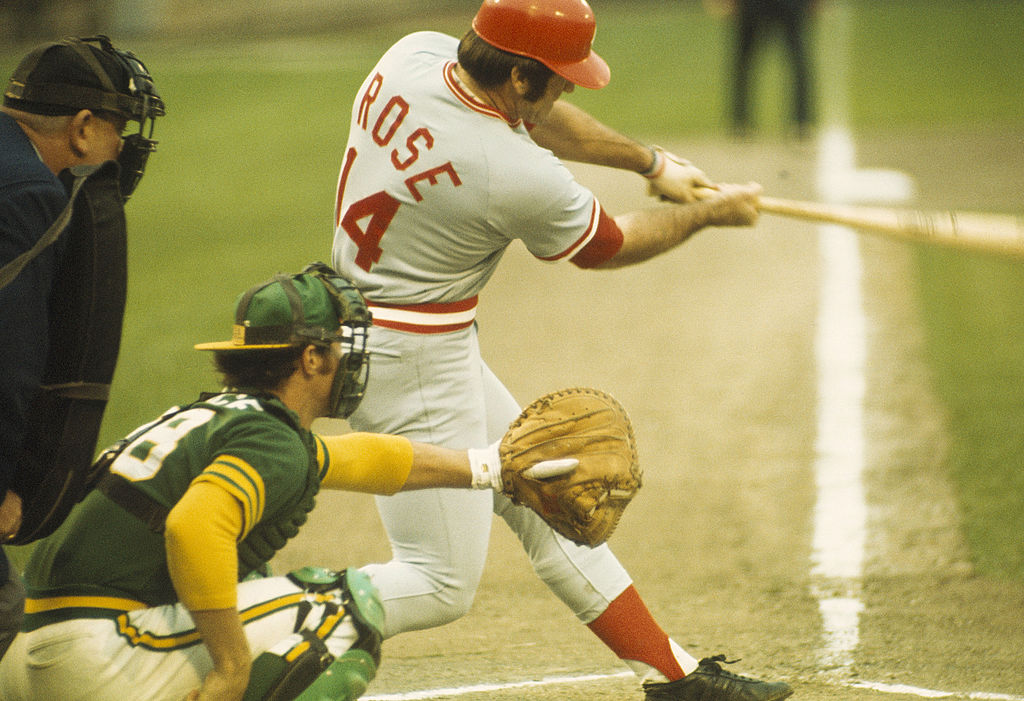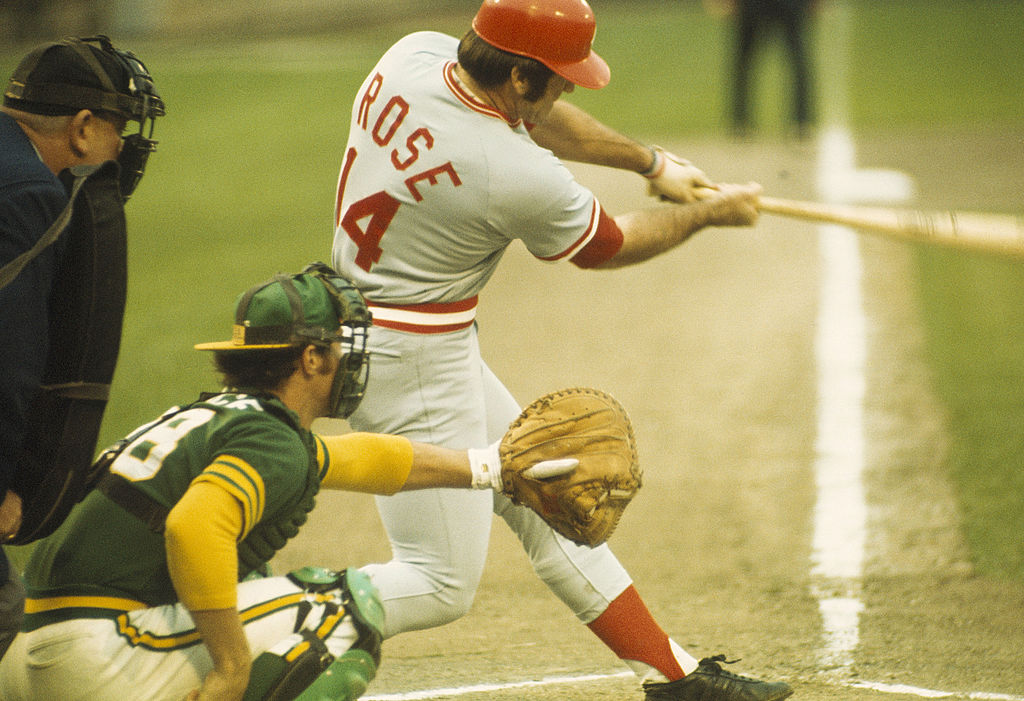 When reached for comment, Greenberg said "he really can't talk about it." 
After years of speculation and stories that included x-rays, for the first time ever, there are now eyewitness accounts of the machine used to illegally insert cork into Pete Rose's bats as he pursued the all-time hits record.
It's yet another controversial chapter in the career of Rose, now 79, and one you can add to an already tarnished legacy.