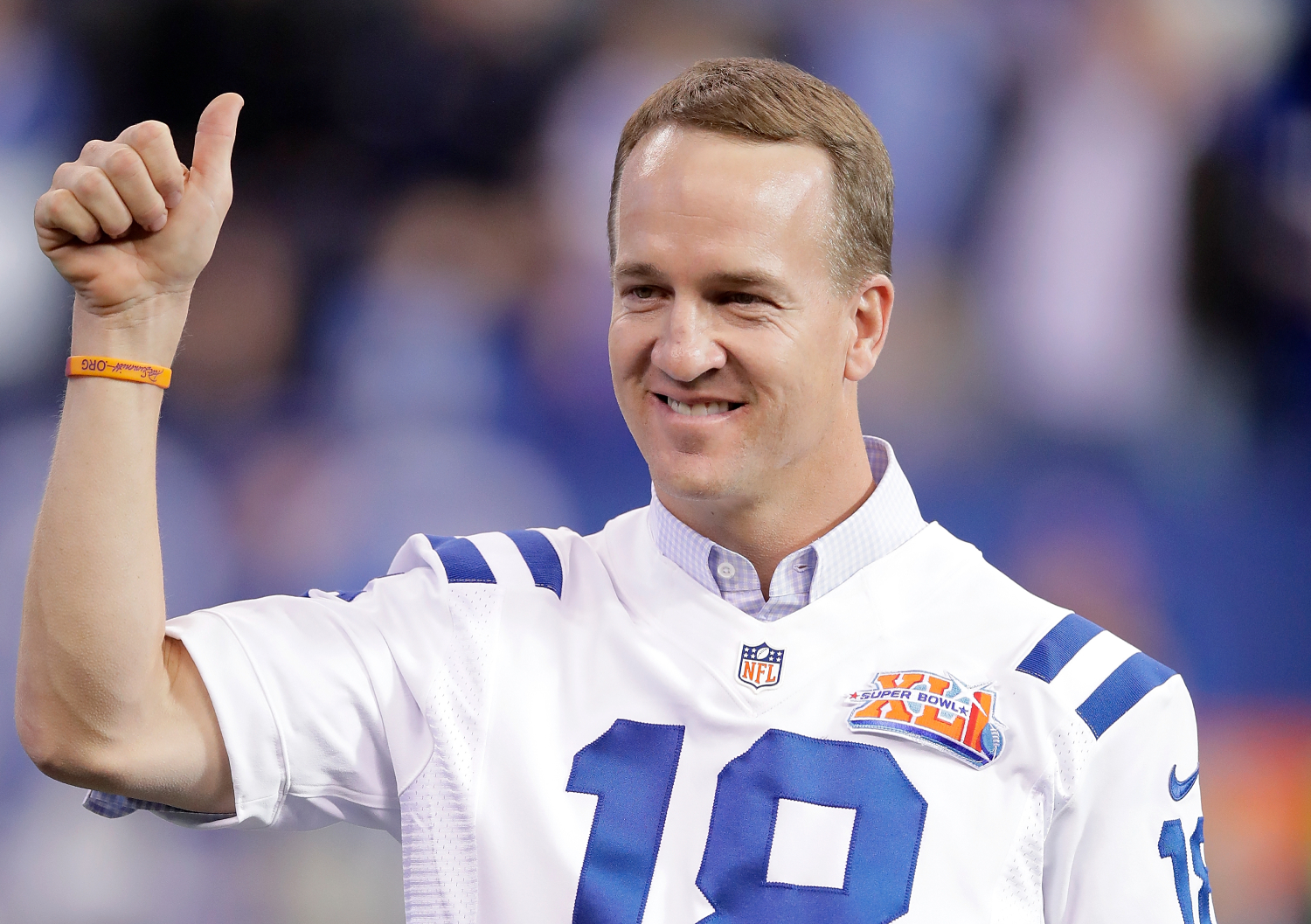 Peyton Manning Takes Subtle Dig at New England Patriots' Cheating Scandal
Former Indianapolis Colts and Denver Broncos quarterback Peyton Manning takes a subtle dig at the Patriots for their cheating scandal.
Peyton Manning has always been quite the comedian. The former Indianapolis Colts and Denver Broncos quarterback was at it again during Monday Night Football. Manning, along with Charles Barkley, took part in the Monday Night Megacast, trading jabs with each other. Manning then took a slight shot at the New England Patriots, referring to their reputation as being cheaters.
Peyton Manning is a funny man
Peyton Manning wasn't all that funny when he was a child, according to his father Archie Manning. "I can't say he was (funny growing up)," Archie told IndyStar back in 2017. "His older brother (Cooper) was the family clown, still is."
Today, Manning can be found on several hilarious commercials. He's performed on Saturday Night Live. Now that his playing days are done, Manning is known more for his comedy than his right arm. Despite his success in the humor department, Peyton Manning once said he refuses to watch his own commercials.
In 2014, Manning told The Denver Post that he has trouble watching himself on TV. "I change the channel immediately," Manning said with a laugh. "If other teammates are in the room, I run out of the room. I don't want to hear the abuse coming my way. I don't watch a ton of TV so I don't see a lot of it but that is what I do, I change the channel. Nobody should be caught watching themselves on a commercial."
Manning even found humor when he was injured
Back in 2015, Peyton Manning was suffering from a back injury. When he was asked about his injury, he responded with his own lengthy injury report directed to members of the Denver media. "You know my thoughts on the injury report. I think the media should do an injury report as well," Manning said according to IndyStar. "I'd like to create it myself. Think about it. I'm going to put down what I think your injuries are.
"Let me start with (KUSA reporter Mike) Klis. The carpal tunnel from all the texting of his sources. Who else? D-Mac (104.3 The Fan host Darren McKee), the laryngitis from ripping me all week. The rash that he has that's unidentified. The fact that he's still is here every day to overcome that, I think it admirable. (Denver Post columnist) Woody (Paige), in my opinion, is probably the healthiest of all of you, and this is not a healthy group by any means. But Woody is healthy.
"Who else? (USA Today reporter) Lindsay Jones — the bunions from all the travel to the West Coast. Like I said, I never hear you guys complaining about it, so I'm not going to complain about it. In many ways, you guys inspire me."
Manning took a shot at the Patriots' cheating scandal
During the Monday Night Football game between the New Orleans Saints and the Las Vegas Raiders, Peyton Manning and Charles Barkley linked up with Kirk Herbstreit and Rece Davis on Monday Night Megacast. Barkley and Manning engaged in some trash talk, and Manning then threw in a shot at the New England Patriots.
The Patriots have been involved in multiple cheating scandals that have resulted in significant fines, loss of draft picks, and suspensions. During Monday's game, Manning was speaking about how the headsets for quarterbacks work when they communicated with their coach.
"As soon as the player is tackled, you're able to hear the playcaller talk into the quarterback's ear," Manning said. "He has until 15 seconds on the play clock and then somebody cuts the line. Now, certain teams, maybe in the Northeast, they don't cut their lines. They actually let it go all the way to zero seconds. But most of the teams, they do cut the line, so you have to get the play in earlier."