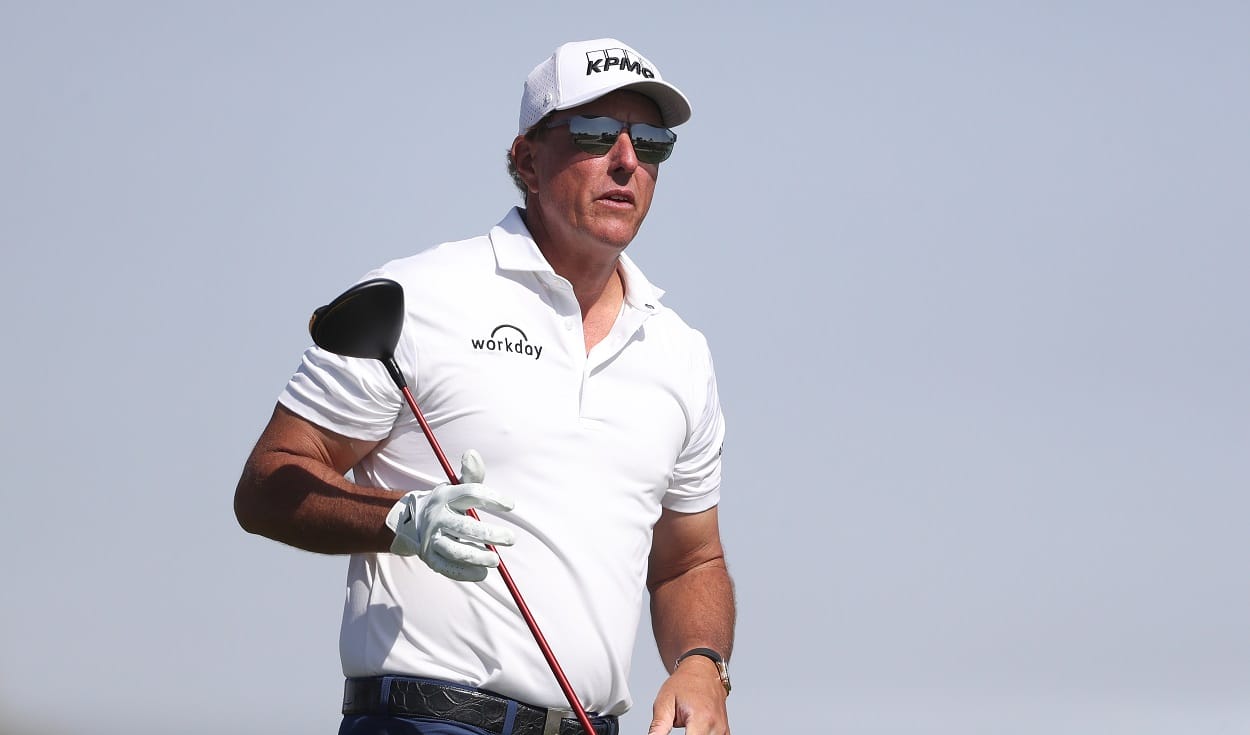 PGA of America CEO Suggests Phil Mickelson Was Suspended, Hoping to Avoid 'Circus' at Southern Hills
The man running the PGA Championship suggests Phil Mickelson, the defending champ, might have been suspended.
It's been more than three months since we saw Phil Mickelson tee it up in a golf tournament, but it appears as if that drought will come to an end next week at Southern Hills Country Club, the site of this year's PGA Championship.
Mickelson, of course, is the defending champion after shocking the world a year ago at Kiawah Island at the age of 50 to become the oldest winner of a major championship in history.
Now, in a typical year, there would undoubtedly be plenty of media buzz surrounding Lefty. Even if there were no chance of him winning the PGA Championship for the third time, he's still Phil Mickelson and commands attention.
But this obviously isn't a typical year, and the media attention will be even more frenetic than usual if he shows up in Tulsa, which he's expected to as his name was included on the tournament's official entrants list.
Mickelson found himself in hot water after controversial comments and speculation he could leave the PGA Tour for the Saudi-backed LIV Golf league created a PR nightmare for the six-time major champion. That ill-fated "apology" certainly didn't help matters.
Many have been under the impression that the PGA Tour suspended Mickelson for his actions. Fuel was only added to that fire when Phil missed The Masters for the first time since 1994. Now, the man running the PGA Championship has added a little more as he made some comments intimating a suspension may have taken place.
PGA of America CEO Seth Waugh suggests the PGA Tour may have suspended Phil Mickelson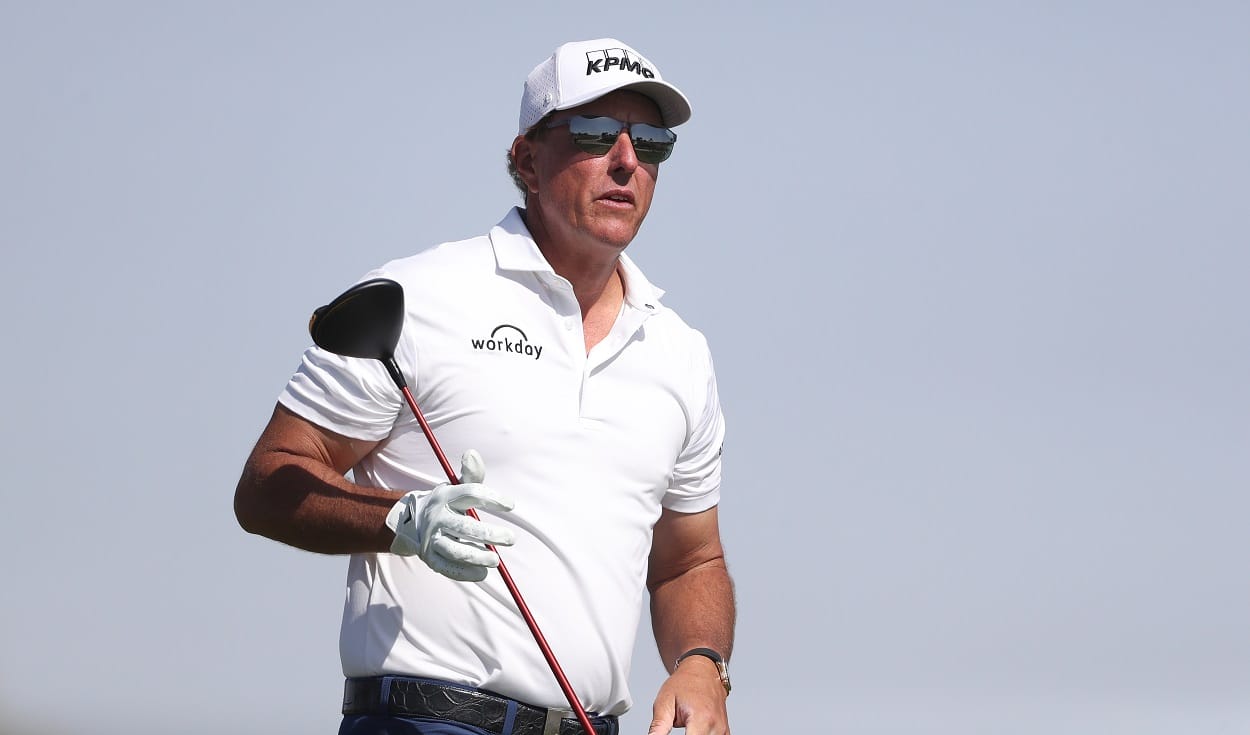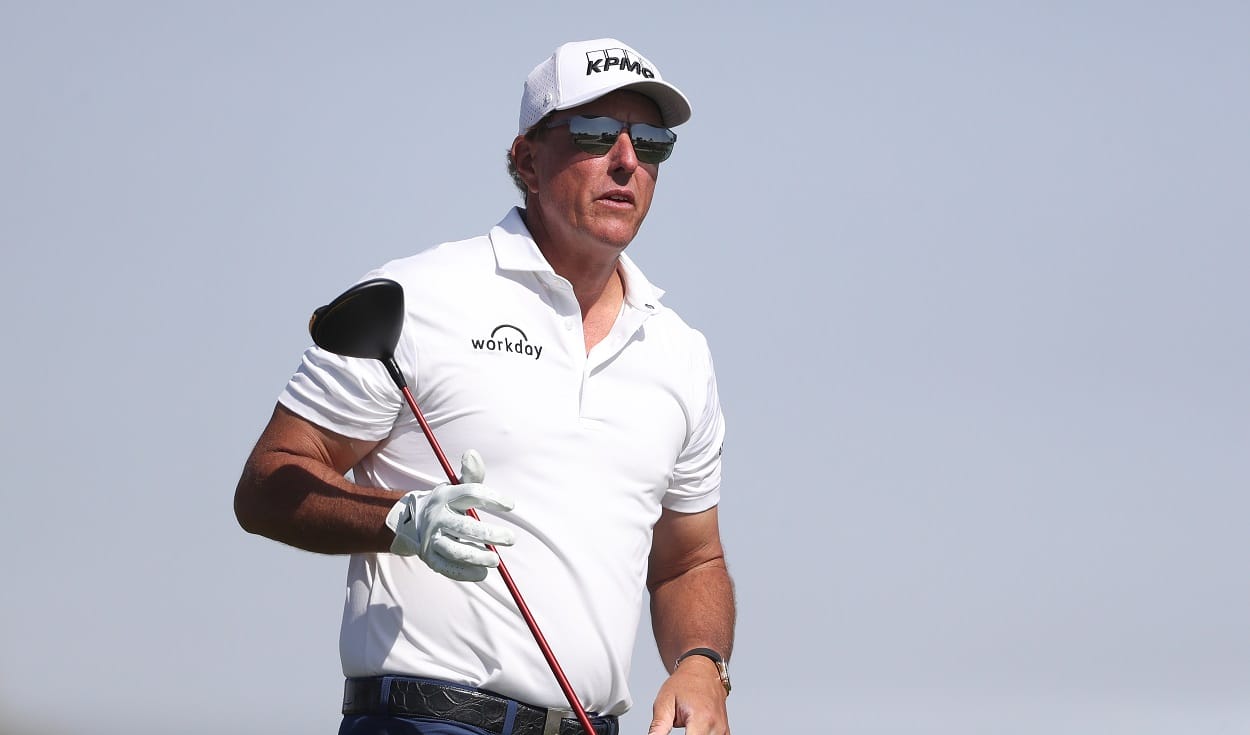 For those unaware, the PGA of America and the PGA Tour are not the same organization. I'm sure most of you knew that, but I wanted to get that out of the way before going any further.
The PGA of America, which runs the PGA Championship, obviously wants everything to run smoothly at Southern Hills. That includes all the players' media appearances. Naturally, some press conferences are bigger than others, and Mickelson's would easily be one of the biggest.
Given the circumstances this year, his might even be more of an event than that of Tiger Woods, whose name was also on the list of official entrants.
PGA of America CEO Seth Waugh knows this and wants to get it out of the way early so the focus can be on golf, not what he calls the "circus" surrounding Phil. But while he was explaining this to the 5 Clubs podcast, he suggested that Mickelson may have needed permission to tee it up at the season's second major.
"I hope what we can do is have that [press conference] before the flag goes up. The idea is if he does play, and if he's able to and allowed to… he would certainly have to face the media. But I hope it's Monday or Tuesday… What we're trying to do is deliver a major championship, not a circus."

PGA of America CEO Seth Waugh on Phil Mickelson
If he's able to and allowed to?
Again, the PGA of America and the PGA Tour are separate governing bodies, but Waugh and PGA Tour commish Jay Monahan are apparently pretty tight, so perhaps Waugh knows something the rest of us don't.
However, the more likely scenario is that, like the rest of us, he has no idea and was merely speculating. The PGA Tour has never been an organization to publicize fines and/or suspensions.
Whether or not Mickelson was suspended now seems irrelevant. Still interesting, for sure, but ultimately irrelevant as if he was suspended, it appears to be over. But this situation as a whole is far from over, as Phil was one of many who was just denied entry into the upcoming LIV Golf event in London.
So Waugh had best be prepared when the PGA Championship gets underway. Because the circus is coming to Tulsa.
Like Sportscasting on Facebook. Follow us on Twitter @sportscasting19 and subscribe to our YouTube channel.