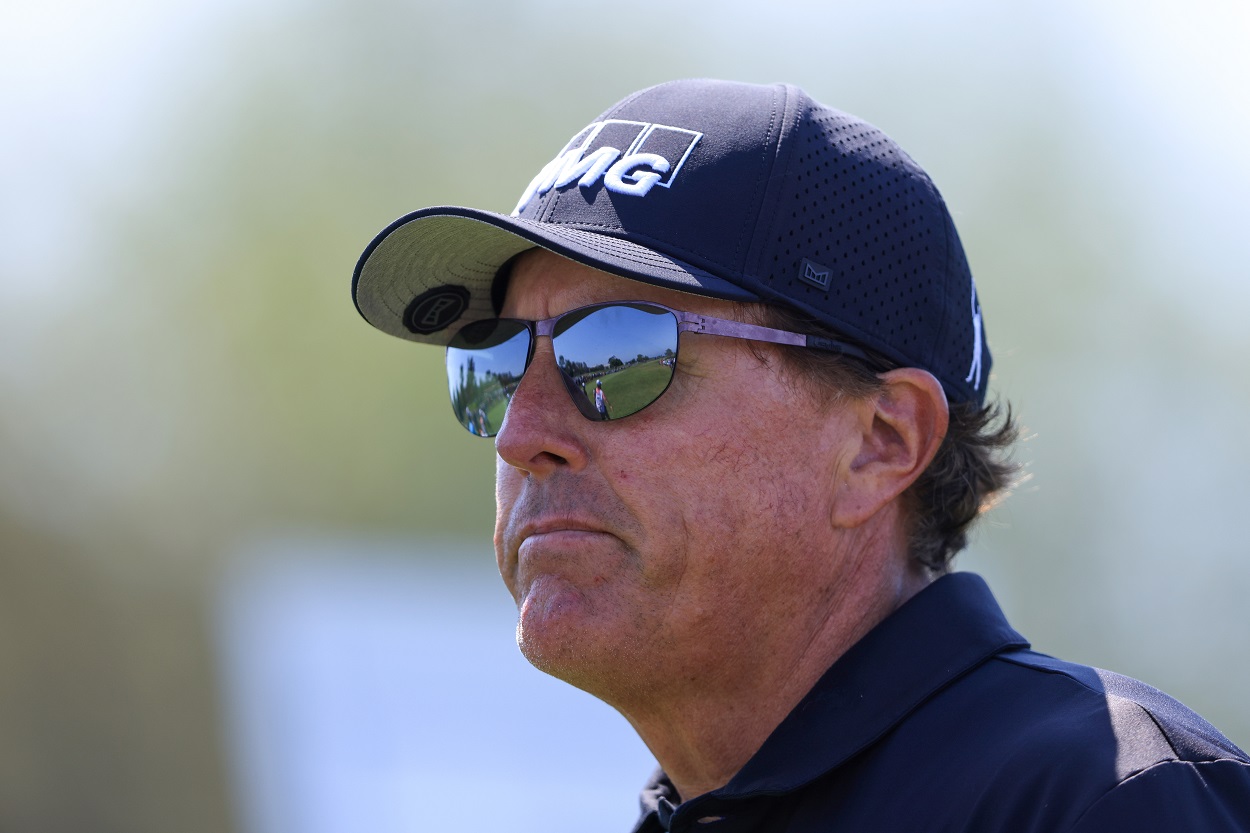 Phil Mickelson Himself Said His Debacle at Winged Foot in 2006 Wasn't the Toughest U.S. Open Loss to Take
Phil Mickelson once said his toughest U.S. Open loss wasn't the one he suffered at Winged Foot in 2006.
45-time PGA Tour winner and six-time major champion Phil Mickelson has famously finished as the runner-up at the U.S. Open a record six times. He wasn't truly in contention on one of those occasions, that being the 2002 U.S. Open at Bethpage Black won by Tiger Woods, but he was right there in each of the other five.
Now, if one were to ask what Mickelson's most heartbreaking loss at the U.S. Open was, we're guessing the majority of people would go with his debacle on the 72nd hole at Winged Foot in 2006. But according to Phil himself, that's not the one in which he felt he had the best chance to win coming down the stretch. That would be his sixth and final runner-up finish at America's national championship in 2013 at Merion, where he lost by two strokes to Justin Rose.
So let's take a quick look at both and you can decide for yourself which one you think was worse.
Phil Mickelson was 'an idiot' at the 72nd hole of the 2006 U.S. Open at Winged Foot
Just three months removed from his second victory at The Masters, Mickelson came into the 2006 U.S. Open at Winged Foot playing solid golf. In his final two tune-up starts, he finished tied for fourth at the Memorial at Muirfield Village and then tied for 18th at the Barclays Classic at Westchester Country Club.
Phil opened his week at Winged Foot with an even-par round of 70 and was one of just six players to shoot par or better in the first round. Only Colin Montgomerie got into red figures with a 1-under 69. A second-round 73 left Phil four shots back after 36 holes, but he found himself tied for the lead at 2-over through 54 holes following a third-round 69.
That Sunday at Winged Foot proved to be one of the most exciting final rounds in U.S. Open history as nobody was really able to seize control of the tournament. Mickelson certainly didn't play a great round of golf, finding just two fairways all day. But as he stepped to the tee at the par-4 18th, he somehow had a one-shot lead.
And then the wheels truly came off.
Phil completely came out of his tee shot and sent it sailing to the left, so far left, in fact, that his ball bounced off one of the hospitality tents. He did catch a bit of a break as he had a decent lie when his ball came to a stop in the rough. However, there was a tree in his line to the green, which meant he needed to pitch back out into the fairway, hit his third onto the green, and then make a putt to save par, certainly a doable thing for Mickelson and his incredible short game.
But Mickelson had other plans in mind as he instead chose to try and curve his second shot around the tree, which ended in disaster as his ball struck the tree, leaving him with no real shot at the green. He eventually ended up in a greenside bunker, made a double-bogey, and lost by one to Geoff Ogilvy, tying for second with Colin Montgomerie and Jim Furyk at 6-over for the week. Following the round, Phil summed up his debacle quite simply, saying, "I'm an idiot."
Mickelson said his best chance to win a U.S. Open was in 2013 at Merion
Coming into the 2013 U.S. Open at Merion Golf Club in suburban Philadelphia, Mickelson had finished third or better in two of his previous three tournaments, a solo third at the Wells Fargo Championship, and a tie for second at the FedEx St. Jude Classic.
At the conclusion of the first round, which had to be split between Thursday and Friday for some due to rain delays, Mickelson was one of just five players in red figures and held a one-shot lead at 3-under. He fired a 2-over 72 in the second round, but was still tied for a share of the lead at 1-under with Billy Horschel.
Through 54 holes, Lefty was the only player under par at 1-under and held a one-shot lead over Hunter Mahan, Masters champ Charl Schwartzel, and Steve Stricker, and a two-shot lead on Horschel, former world No. 1 Luke Donald, and Justin Rose.
That lead went away fairly quickly as he double-bogeyed two of his first five holes. But a hole-out for eagle at the par-4 10th put him right back in the mix. However, that would be the last highlight of his tournament as he made bogeys at 13,15, and 18 coming in to finish at 3-over, two shots back of Rose. Mickelson would later say that this was his best chance to win a U.S. Open (h/t ESPN).
"Heartbreak. This is tough to swallow after coming so close. This was my best chance of all of them. I was playing well; I had a golf course I really liked that I could play aggressive on a number of holes. I felt like this was as good an opportunity as I could ask for, and to not get it … it hurts."

Phil Mickelson
A month later, Mickelson won The Open Championship at Muirfield, leaving the U.S. Open as the only major championship he's yet to win.
Phil hasn't finished higher than 28th at America's national championship since Merion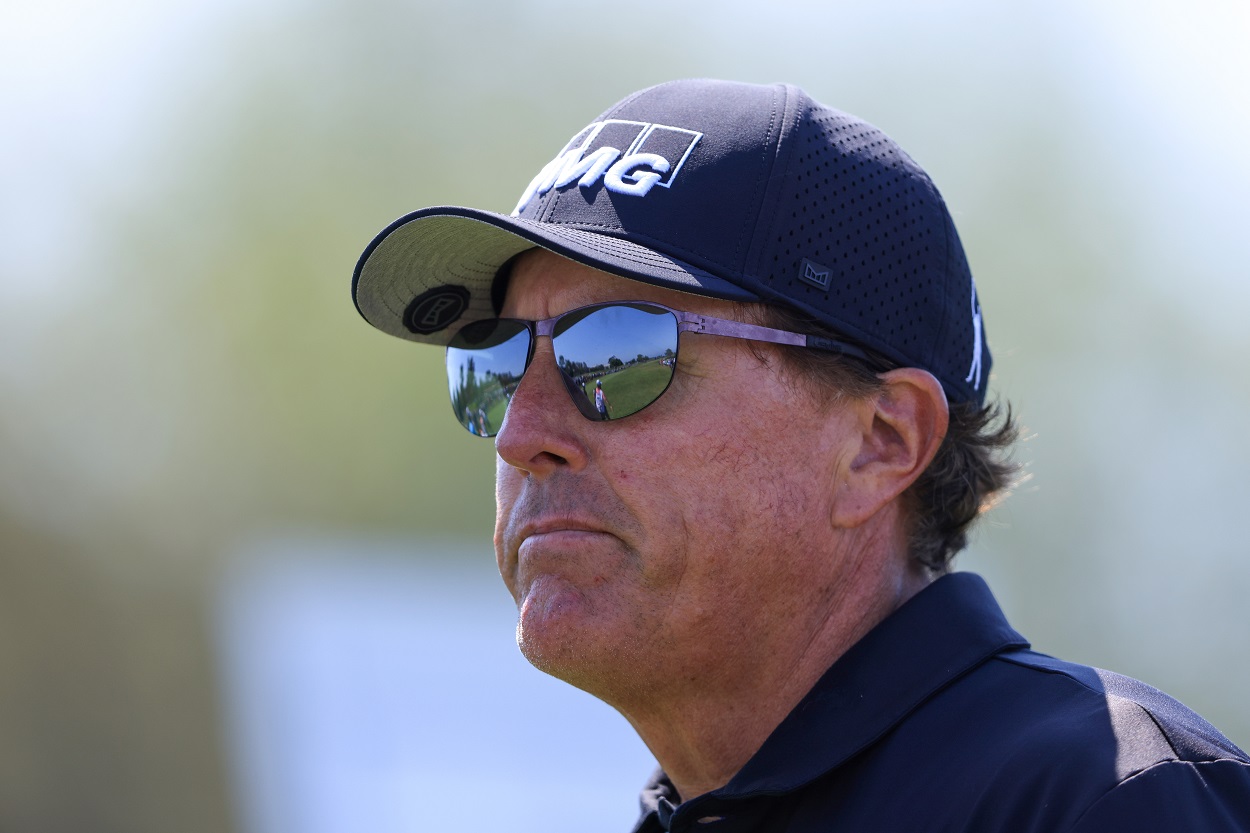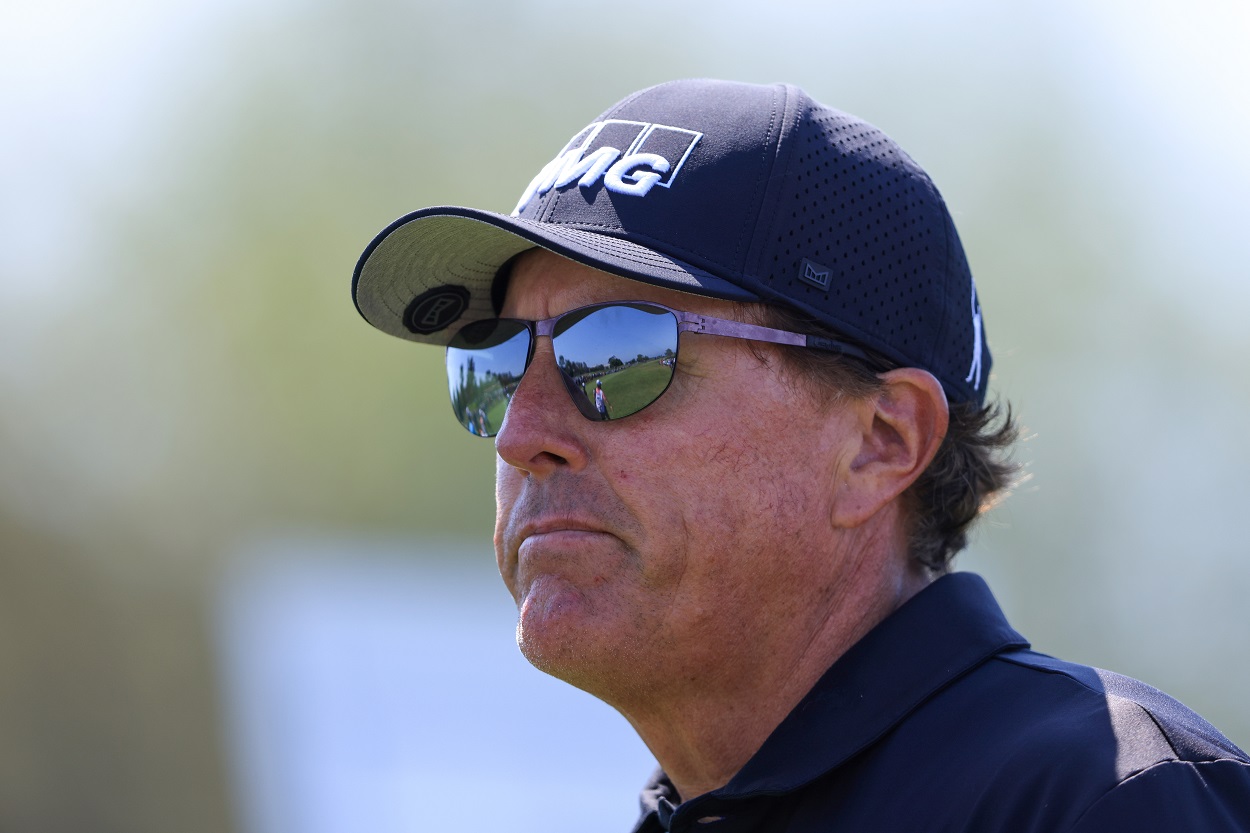 Since that sixth runner-up finish at the U.S. Open in 2013, Mickelson hasn't even come close to winning the one major he needs to complete the career Grand Slam.
In 2014 at Pinehurst, he tied for 28th, finishing 16 shots back of Martin Kaymer. The following year at Chambers Bay, Phil finished 18 shots behind Jordan Spieth and tied for 64th. In 2016, he missed the cut at Oakmont and then chose not to play Erin Hills in 2017 as he wouldn't have made it to his tee time after attending his daughter's high school graduation.
Mickelson returned to the U.S. Open in 2018 at Shinnecock Hills but finished 15 shots behind Brooks Koepka, tying for 48th. In 2019 at Pebble Beach, he tied for 52nd, 17 shots back of Gary Woodland, and then missed the cut in 2020 when the U.S. Open returned to Winged Foot.
Phil is currently competing in his 30th U.S. Open Championship as he and the best players in the world attempt to tame Torrey Pines.