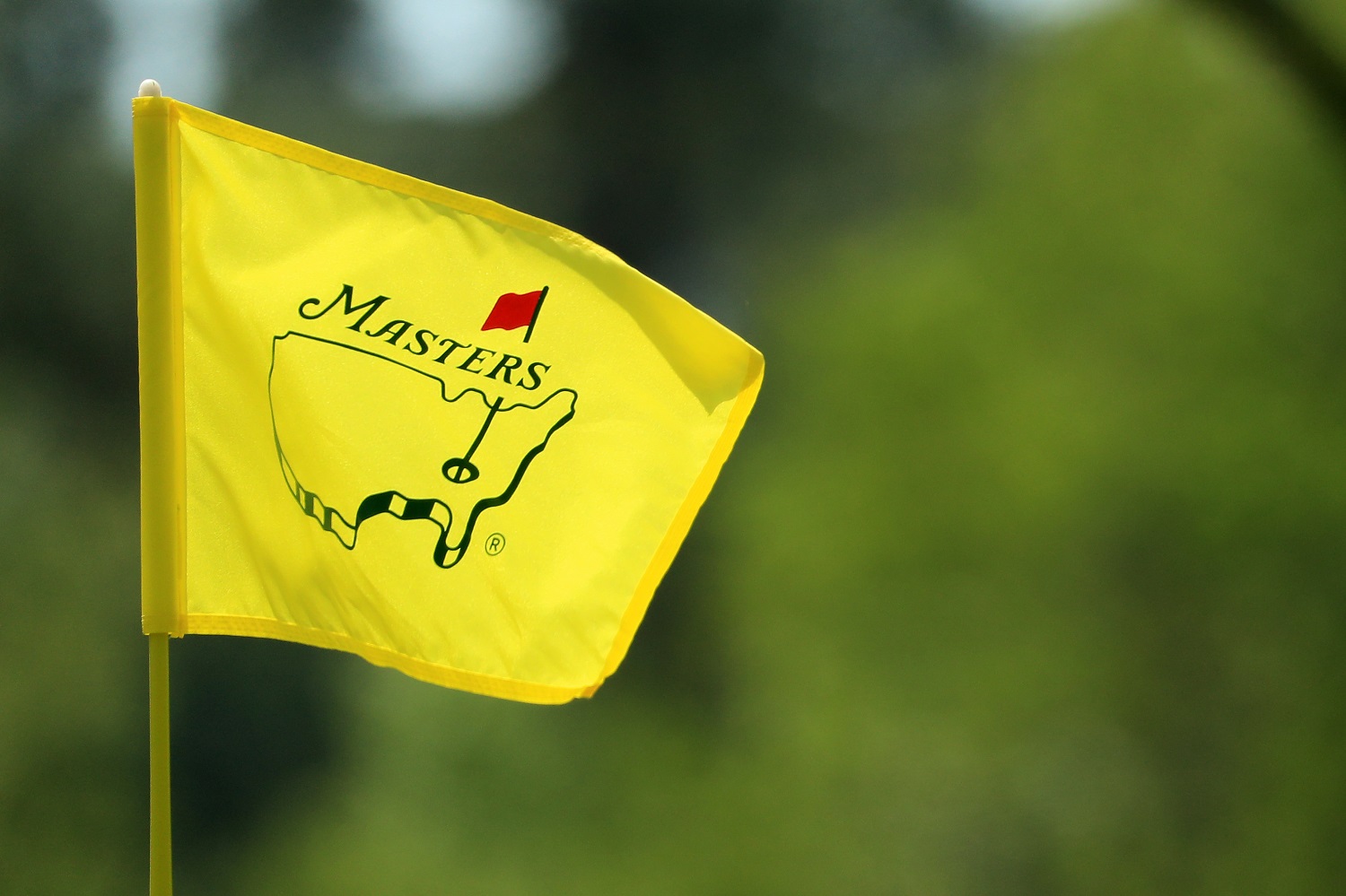 What Is the Lowest 72-Hole Score at The Masters and Who Shot It?
Two players share the record for the lowest 72-hole score at The Masters.
Bobby Jones certainly got things right with Augusta National Golf Club, didn't he? Since 1934, The Masters has been one of the biggest and best events on the golf calendar and is viewed by many as one of the premier sporting events in the world.
Over the last eight-plus decades, some of golf's biggest names have been crowned Masters champion, including Gene Sarazen, Byron Nelson, Sam Snead, Ben Hogan, Arnold Palmer, Jack Nicklaus, Gary Player, Seve Ballesteros, Tom Watson, Nick Faldo, Tiger Woods, and Phil Mickelson, all of whom have been elected to the World Golf Hall of Fame.
So who has the lowest 72-hole score at The Masters? For more than two decades, that record was shared by Jack Nicklaus and Raymond Floyd, who were tied at 17-under until Tiger Woods shot 18-under in his historic victory in 1997, which was tied by Jordan Spieth in 2015. But the mark now belongs to Dustin Johnson, who bested that total by two strokes in 2020 with an incredible 20-under performance at Augusta National.
Jack Nicklaus and Raymond Floyd both shot 17-under at The Masters
In 1965, in his seventh appearance at The Masters, Jack Nicklaus shot a 17-under total of 271 at Augusta, beating the previous total of 14-under (274) set by Ben Hogan in 1953. At the time, Nicklaus, who'd won his first Masters two years earlier, was just the third man to finish in double digits under par, joining Hogan and Arnold Palmer, who'd shot 12-under in 1964. The Golden Bear shot rounds of 67-71-64-69 on the par-72 track and won by nine strokes over Palmer and Gary Player, which also set a record.
11 years later, Raymond Floyd matched Nicklaus' 271. He got off to a blistering start, shooting rounds of 65 and 66 over the first two days to take a five-shot lead into the weekend. He shot 70 on both Saturday and Sunday to finish at 17-under, eight shots better than runner-up Ben Crenshaw.
Tiger Woods set or tied 27 records during his historic win at The Masters in 1997
To say that Tiger Woods' performance at The Masters in 1997 was incredible would almost be an insult as it was a historic victory on so many levels. He became the first non-white golfer to win a major championship and set or tied 27 Masters records while doing so, including the scoring record.
In his first appearance at Augusta as a professional, Woods, then just 21, didn't get off to the greatest start, shooting a 4-over 40 for his first nine holes. But he quickly turned things around, came home in 30 for a first-round 70, and dominated from there. Following a second-round 66, he took a three-shot lead into the weekend.
On Saturday, playing alongside Colin Montgomerie, he shot 65 to get to 15-under and had a nine-shot lead going into the final round. Tiger finished with a three-under round of 69 to finish at 18-under, beating Nicklaus' and Floyd's record by one. Woods won by a whopping 12 shots, also a new record, as 44 million people watched at home, easily the biggest audience in golf history.
Jordan Spieth joined Tiger Woods in the record books in 2015
18 years after Tiger Woods shot 18-under, 21-year-old Jordan Spieth joined him in the Masters record book with an 18-under week of his own. In a year also remembered for two-time Masters champ Ben Crenshaw's final appearance at Augusta, Spieth put on a show and became just the fifth player in history to go wire-to-wire.
In what was just his second appearance at The Masters, Spieth, who'd been the runner-up the year before in his debut, got off to a hot start with an 8-under 64 to open up a three-shot lead. In the second round, the Texas native shot a 6-under 66 and increased his lead to five. A two-under 70 on Saturday gave him the new 54-hole scoring record at 16-under and another 70 on Sunday tied Tiger Woods' record of 18-under. Phil Mickelson and Justin Rose tied for second that week at 14-under.
Dustin Johnson shot 20-under at the November Masters in 2020
The 2020 edition of The Masters was unlike any other in history as it was played in November for the first time ever due to the COVID-19 crisis. And Dustin Johnson put on a performance unlike any other as he shot an incredible 20-under to win his second major championship.
DJ opened his 2020 Masters with a 7-under round of 65, putting him in a three-way tie atop the leaderboard with Paul Casey and Dylan Frittelli. A 2-under 70 in the second round put him in a five-way tie through 36 holes but he turned it on again in round three with yet another 65, marking the first time in history that a player shot two 65s in a single Masters. At 16-under, he tied the 54-hole scoring record and took a four-shot lead into the final round.
Johnson's lead was cut to one early in the final round but he once again flipped a switch and made five birdies in a 10-hole stretch and cruised to a five-shot win with a 4-under round of 68. DJ made just four bogeys all week, which is also a Masters record.
All stats courtesy of Masters.com