Golf Grand Slam Winner Gary Player Just Won $5 Million in a Legal Dispute With His Son
Legendary South African golfer Gary Player has won 163 professional tournaments in his career. He's one of just five men in history to have won all four major championships (The Masters, U.S. Open, The Open Championship, PGA Championship) and also has 24 PGA Tour titles to his credit, good for 25th on the all-time list. He's also won 19 times on the Champions Tour, adding three more titles on the European Senior Tour.
Inducted to the World Golf Hall of Fame in 1974, Gary Player, now 84 years old, hasn't won a tournament in quite some time but he did pick up a big victory in court recently, winning $5 million in a legal dispute with his son, Marc.
In addition to his great career, Gary Player built a legacy off the golf course as well
Widely regarded as one of the greatest golfers in history, Gary Player has also built quite the legacy outside the ropes. Known throughout his career as "The Black Knight," Player, much like fellow Grand Slam winner Jack Nicklaus, has made millions of dollars in golf course design. Under various umbrellas, Player's company has contributed to the design of more than 400 courses around the globe. Again like Nicklaus, Player has also dabbled in the world of real estate.
Along with his eldest son, Marc, he helped establish the Player Foundation in 1983, which since its inception has donated more than $50 million to various charities around the world in an effort to better impoverished communities, especially in his home country of South Africa, and to expand educational opportunities for children.
The above-mentioned ventures are just a few of the divisions of Black Knight International, which is the global holding company for the South Carolina-based Player Group, which is run by Marc Player. But apparently there's been some recent trouble with the company and father and son were pitted against one another in a legal dispute.
Gary Player was recently awarded $5 million in a legal dispute with his son
It was reported by ESPN this morning that Gary Player has been awarded $5 million in a legal dispute with The Player Group, which as mentioned above is run by his eldest son, Marc.
Player's attorney, Stuart Singer, would not divulge details on exactly what happened between the two sides, only that there was a "contractual dispute" and that Gary Player would receive $5 million in owed royalties. In court documents filed in Florida, where Player resides when he's in the U.S., this past Friday, it was revealed that in addition to the $5 million, Player will also get back the rights to his name and likeness, which means things must have gotten pretty hairy between the two sides.
The Black Knight's other son, Wayne, was arrested in 2018 on fraud charges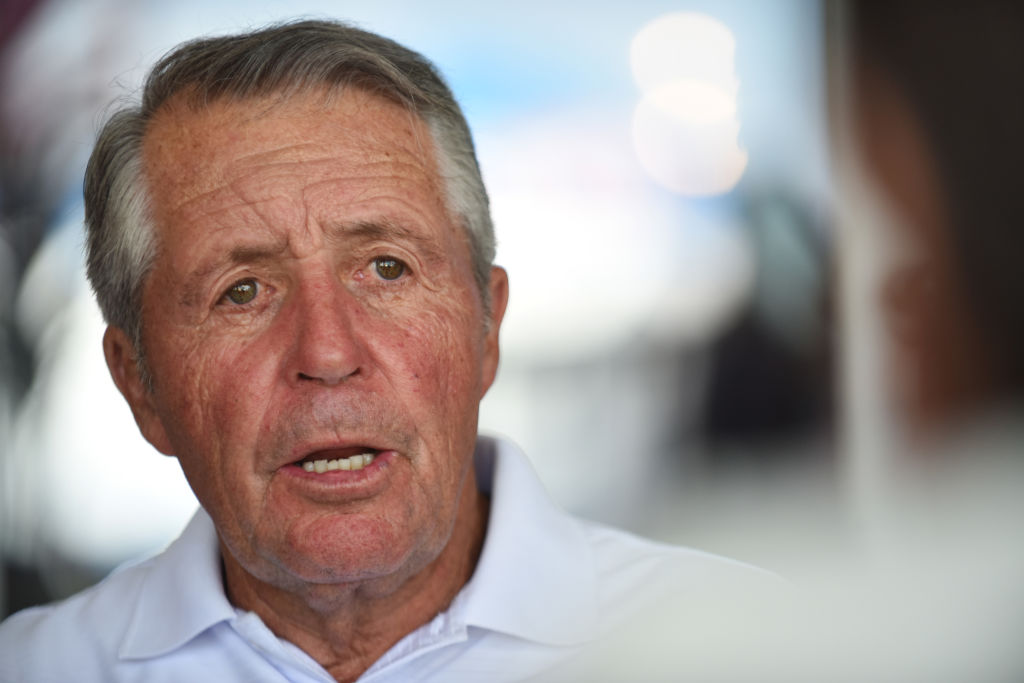 In a report from the Augusta Chronicle in early 2019, Gary Player's other son, Wayne, was arrested in Columbia County, Georgia, on fraud charges. Wayne Player, the third-oldest of Player's six children, had apparently rented a home in Evans, Georgia, during the week of The Masters in 2018, where Gary Player still serves as an honorary starter, but the check used for the rental had bounced due to insufficient funds. Wayne Player later said he would send $1,000 to cover the debt but never did and was arrested in January 2019.
Wayne Player was also involved in a civil suit involving that same week in which it was alleged that he didn't keep his word as it relates to an experience he was charging for that included a meet and greet with Gary Player and other Masters champions.