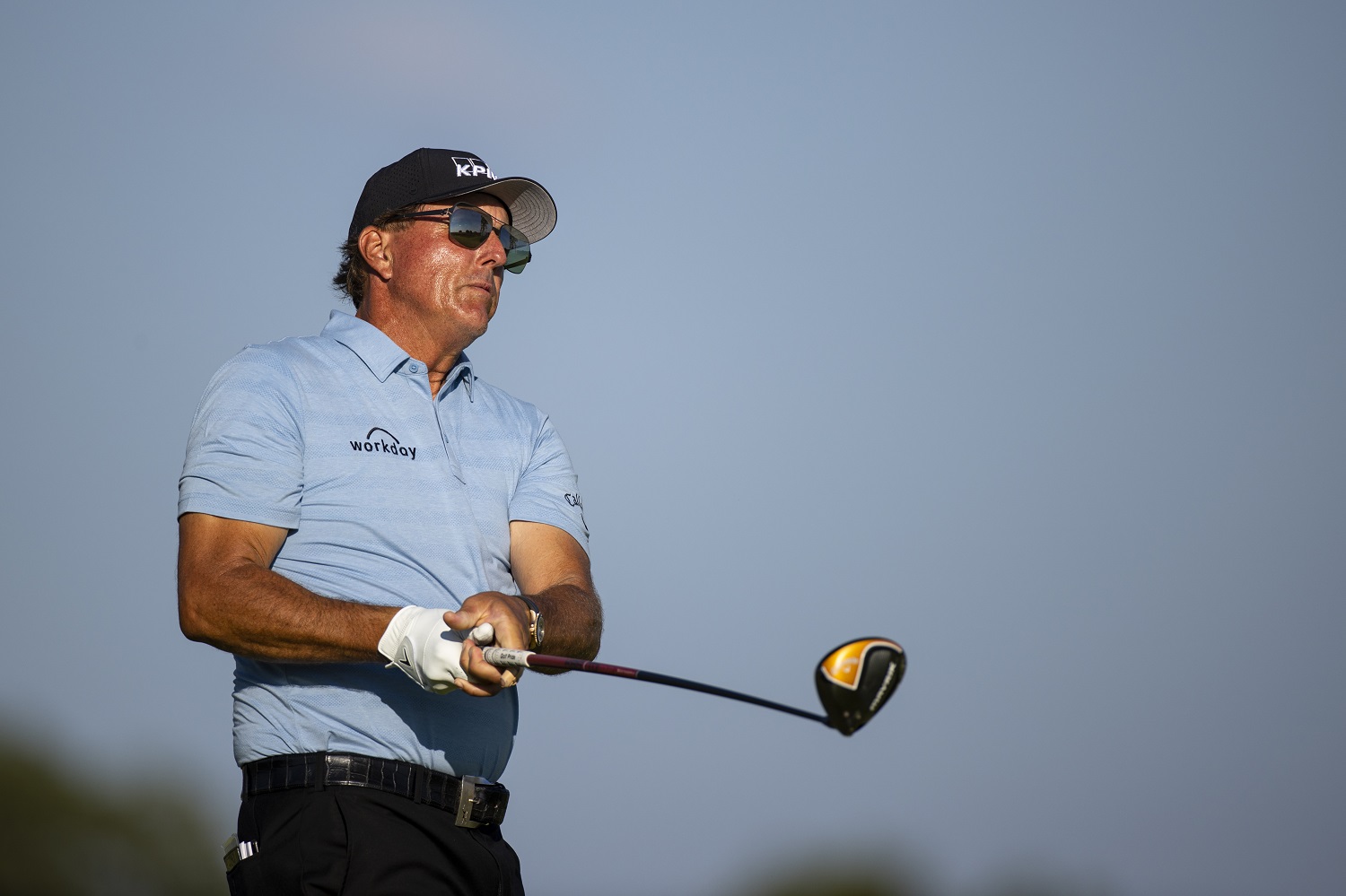 Phil Mickelson Hilariously Clowns Himself For His Debacle at the 2006 U.S. Open at Winged Foot
In a new commercial for Callaway, Phil Mickelson hilariously made fun of himself for his mishap at the 2006 U.S. Open at Winged Foot.
Phil Mickelson has certainly gotten funnier in his old age, hasn't he? Okay, so he's only 50 years old but the 44-time PGA Tour winner, and also now a one-time winner on the PGA Tour Champions, has somehow become more lovable than ever, which is certainly saying something given his popularity over the last three decades.
The U.S. Open, which is the one tournament keeping Phil Mickelson from the career Grand Slam, is coming up soon and will be contested this year at famed Winged Foot Golf Club. You may remember that Mickelson had one of his record six runner-up finishes at America's national championship on this course in 2006. You may also remember how Phil blew up on the 72nd hole that year and essentially handed the trophy to Geoff Ogilvy on a silver platter.
14 years later, Phil Mickelson is once again ready to take on Winged Foot and hilariously made fun of the 2006 debacle in a new ad for Callaway.
Phil Mickelson has finished second at the U.S. Open six times
Phil Mickelson has said forever that the U.S. Open is the one tournament he wanted to win above any other. As mentioned, it's the only major keeping him from the career Grand Slam and he's had so many heartbreaks at America's national championship over the years, the first coming in 1999 at Pinehurst when he lost by a stroke to Payne Stewart, who made an amazing birdie on the 72nd hole to capture his second U.S. Open title.
In 2002 at Bethpage Black, Mickelson lost by three strokes to Tiger Woods. At Shinnecock Hills in 2004, Phil three-putted from five feet on the 17th hole on Sunday for a double-bogey and finished two shots back of Retief Goosen. Then there was the debacle at Winged Foot in 2006 (more on that in a moment). Mickelson bogeyed two of the last four holes at Bethpage in 2009 to finish two shots back of Lucas Glover, and his most recent runner-up came in 2013 at Merion. Phil took a one-shot lead into Sunday's final round but then made three bogeys in the final six holes to finish two behind Justin Rose.
What happened to Phil Mickelson at Winged Foot at the 2006 U.S. Open?
After shooting 70-73-69 over the first three rounds of the 2006 U.S. Open at Winged Foot, Phil Mickelson entered Sunday's final round tied for the lead at 2-over with Kenneth Ferrie, one stroke ahead of Geoff Ogilvy, and three strokes ahead of Ian Poulter, Vijay Singh, and Steve Stricker.
On a day that saw numerous lead changes and ties, Phil came to the 450-yard par-4 18th hole with a one-shot lead on Ogilvy. He'd made a brilliant par save on the previous hole and only needed a par at the last to win the tournament, which would have been his third consecutive major win after victories at the 2005 PGA Championship and the 2006 Masters.
He inexplicably went with a driver off the tee and went way left, his ball landing near the hospitality tents. Phil attempted one of his miracle shots with his second but his ball hit a tree and advanced just 25 yards. He hit his third into a greenside bunker and his fourth missed the green as well. But he still had a chip-in attempt for bogey, which would have meant a playoff with Ogilvy, but that rolled six feet past the hole. He made the comeback putt for double-bogey and lost by one.
While heartbreaking at the time, he's at least got a great sense of humor about it 14 years later.
Phil Mickelson makes fun of his debacle at Winged Foot in a new ad for Callaway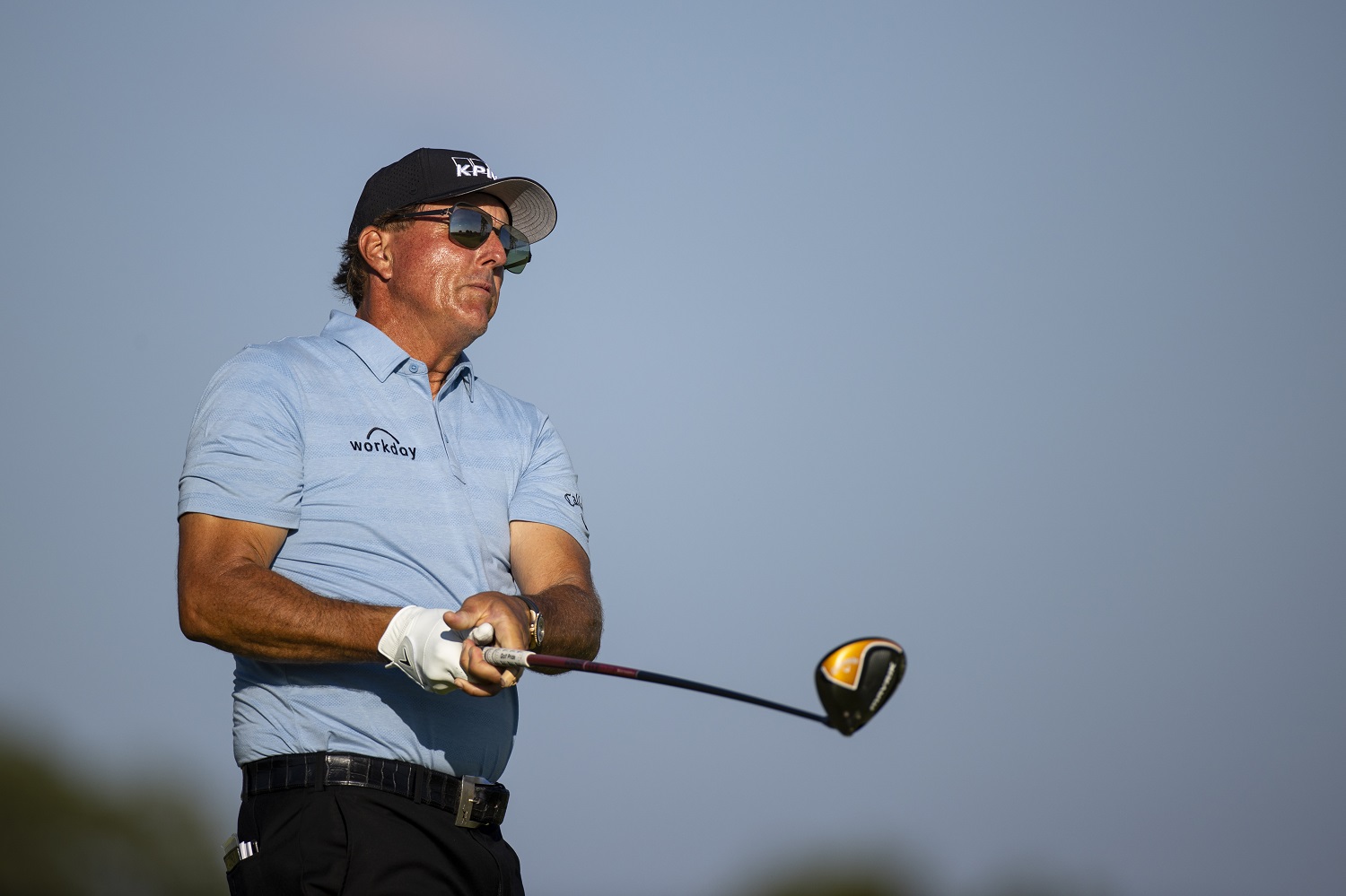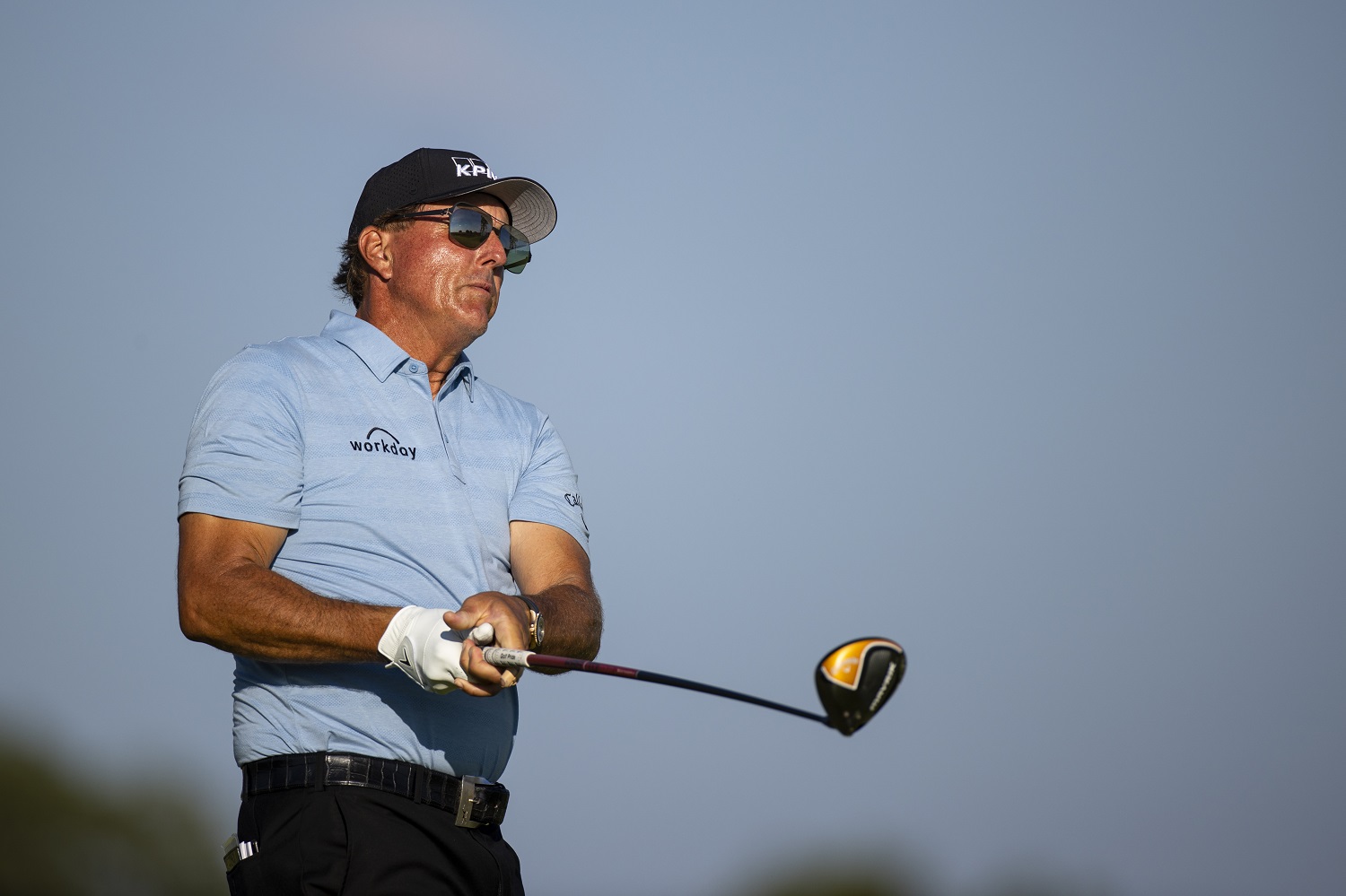 Ahead of the 2020 U.S. Open at Winged Foot, Callaway Golf, with whom Phil Mickelson has had a long relationship, is having a contest in which those who buy one of their new drivers at Golf Galaxy or Dick's Sporting Goods between now and September 16 can pick a golfer that Callaway sponsors and if that player wins the U.S. Open, the cost of their driver will be reimbursed.
In an ad for the contest, Phil Mickelson hilariously makes fun of himself for his blowup at Winged Foot in 2006. Take a look.
"When have I ever let you down at Winged Foot?"
Just fantastic stuff there. Phil Mickelson takes what could be one of his last shots at a U.S. Open victory at Winged Foot beginning September 17.