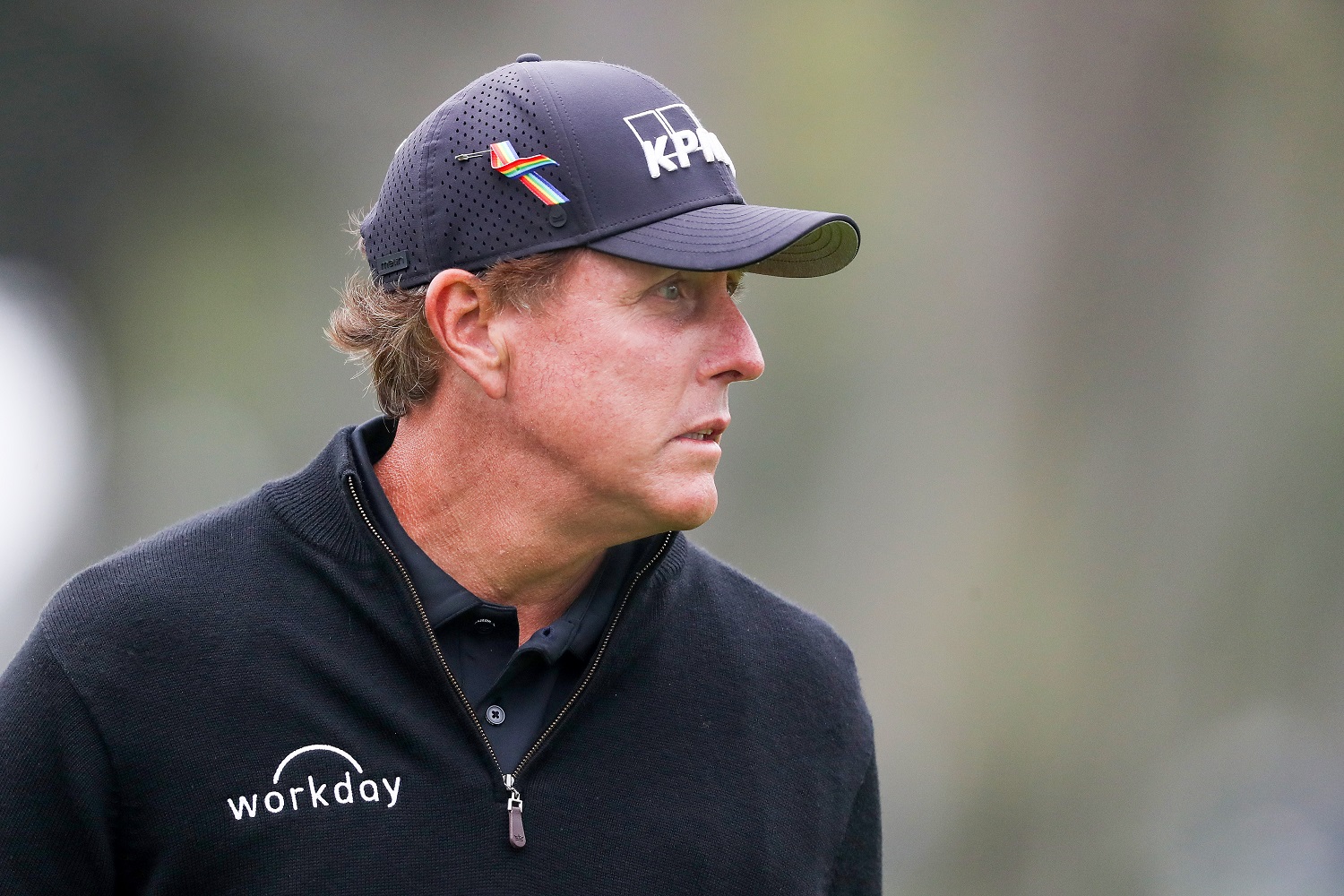 Phil Mickelson's Best Work at the PGA Championship Wasn't on the Golf Course
Phil Mickelson was never in contention at the 2020 PGA Championship at TPC Harding Park but was still one of the biggest hits of the week.
Phil Mickelson has wrapped up his week at the 2020 PGA Championship with no real positives to take from his four rounds at TPC Harding Park. The five-time major champion was able to make the weekend but could never get anything going and finished well back at 4-over for the tournament.
But while there was nothing great about his golf game, Phil Mickelson somehow still managed to be one of the most talked-about players of the weekend for something we'd never really seen from him before. Phil Mickelson, the golfer, was a disappointment at the PGA Championship. But Phil Mickelson, the announcer, was a smash.
Phil Mickelson couldn't get anything going at the PGA Championship
Now 50 years old, Phil Mickelson isn't expected to win major championships but he still sets very high expectations for himself. His runner-up finish last week at the WGC-FedEx St. Jude Invitational proved that he can still compete with the best players in the world and he certainly had to be hoping for a better performance at the PGA Championship.
TPC Harding Park proved to be a tougher venue than expected but there were still plenty of scoring opportunities out there. Phil Mickelson simply didn't take advantage of them. Playing in an extremely high-profile threesome over the first two days alongside Sergio Garcia and Jon Rahm, Mickelson drew an unfortunate tee time on Thursday as he played in the afternoon when conditions were much tougher. There were players that went low but Lefty struggled to a 2-over round of 72 and was seven shots back of leaders Jason Day and Brendon Todd. He shot his best round of the week, a 1-under 69, on Friday to make the cut on the number at 1-over.
Mickelson had an up-and-down round on Saturday with four bogeys, two birdies, and an eagle on Saturday for an even-par round of 70 and could never get anything going at all on Sunday. He carded two bogeys on the front nine during his final round, got one shot back with a birdie at the 14th, but limped home with a double-bogey at the last to close with a 73.
But despite his struggles on the course, Phil Mickelson was a hit in the CBS announce booth.
Phil Mickelson was a hit in the CBS broadcast booth
Following his round on Saturday, Phil Mickelson stopped by the CBS broadcast booth for what initially seemed like a quick chat with Jim Nantz and Nick Faldo. But it turned into 90 minutes of pure entertainment…well, minus that awkward moment to kick things off anyway. Soon after sitting down, Mickelson attempted what we'll call an "adult joke" that completely went over Faldo's head. If you missed it, here's what went down.
Mickelson: There's three things I do well: play golf and talk golf.  

Faldo: What's the third thing?

Nantz: He set you up.
The dead air was a bit uncomfortable for a moment but Phil Mickelson quickly found his groove and was sensational. He provided some great insight into how Harding Park was playing and what he liked about each and every player he discussed. He was a natural and social media was certainly very impressed.
These were just a few of the thousands of posts that poured in while Mickelson was in the booth. It's clear that he could make a career of this if he felt like it and once he finally does decided to stop playing, he'll have offers coming at him left and right.
Where will Lefty play next?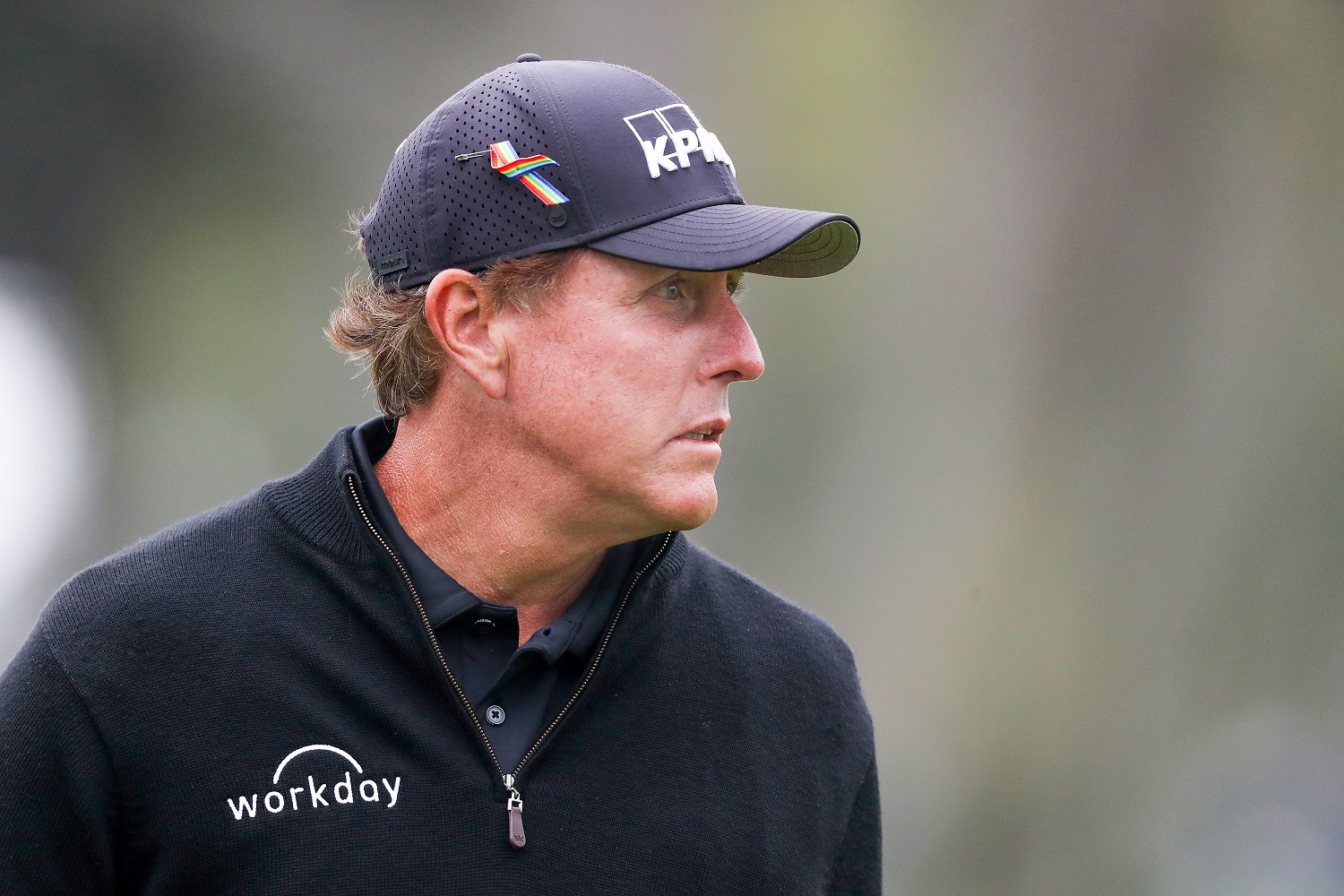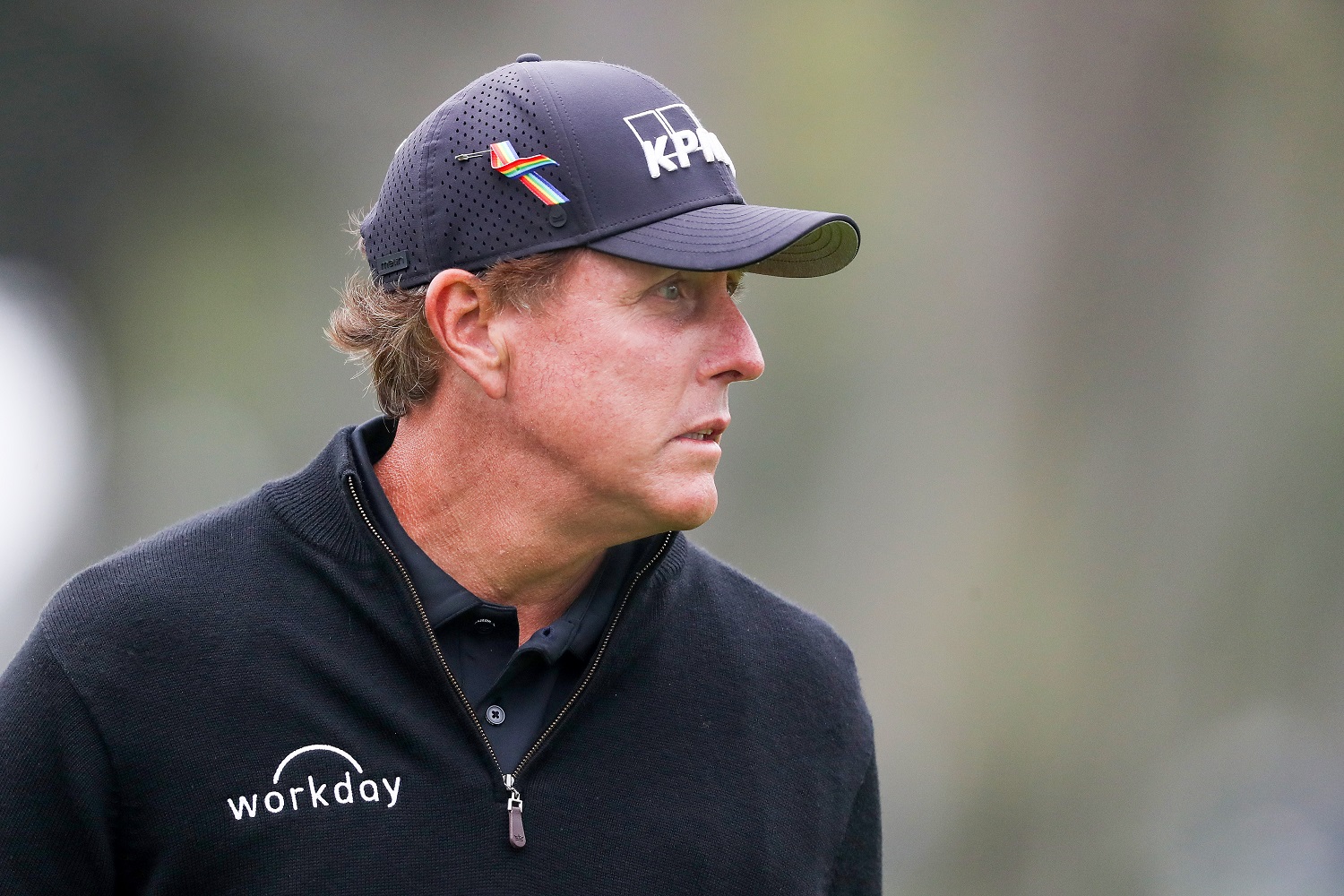 While Phil Mickelson certainly has a future in broadcasting if he wants it, he's still got some golf left to play. Despite his poor finish at the PGA Championship, he's already a lock for the first event of the FedEx Cup Playoffs in two weeks at the Northern Trust, which is likely where he tees it up next. But if he doesn't end up qualifying for the BMW Championship, which hosts the top 70 in the FedEx Cup standings, it would be phenomenal to see him back in the booth.