PGA Championship Contender Mike Lorenzo-Vera Was Once in Massive Debt and Nearly Played Himself Out of a Job
Heading into the third round of the PGA Championship, some of the most well-known golfers in the world were chasing Haotong Li. Tommy Fleetwood was right there. Four-time major champion Brooks Koepka was right there. Former world number one Jason Day was right there. Dustin Johnson was right there. Mike Lorenzo-Vera was right there. Wait, who?
That was the question on many people's minds heading into the weekend. Most casual golf fans don't have the slightest clue who Mike Lorenzo-Vera is but those that follow the game closely know just how talented the Frenchman is and just how hard he's worked to get here after nearly playing himself out of the game a few years back.
Lorenzo-Vera had a very tough stretch in which he nearly lost status just about everywhere and found himself in massive debt. But he stayed strong and put in the work and could very well find himself holding the Wanamaker Trophy on Sunday night.
Mike Lorenzo-Vera turned pro at the age of 20
Born in Bayonne, France, on January 28, 1985, Mike Lorenzo-Vera turned pro in 2005 at the age of 20. He began his professional career on the Alps Tour, which is essentially the equivalent of Single-A baseball. He won his first tournament as a pro in 2006 and finished fourth on the Order of Merit, which gave him full-time status on the Challenge Tour, the European Tour's version of the Korn Ferry Tour.
Lorenzo-Vera played very well in his first season on the Challenge Tour in 2007, carding eight top-10 finishes heading into the final event of the season. He then won the tour championship, which vaulted him to the top of the money list, earning him full-time status on the European Tour for the 2008 season. He had an up-and-down season in '08 but was able to keep his card but had a rough 2009 and was forced to split his time between the European Tour and Challenge Tour in 2010. But things were about to get even worse.
Mike Lorenzo-Vera was close to half a million dollars in debt and nearly played himself out of the game
Mike Lorenzo-Vera had a very rough stretch from 2011 to 2013. He lost status on the European Tour and went back to the Challenge Tour but couldn't find his game. He played just 12 events in 2011 and missed the cut in half of them. In 2012, he played 20 times, missed the cut 10 times, and withdrew from another event.
In 2013, he nearly finished last on the money list on the Challenge Tour, which turned out to be a much bigger problem than he knew because he had actually run out of money. Lorenzo-Vera never really bothered to check his bank account and was very generous with his cash. Earlier this year, in a very candid post on the European Tour blog, he opened up about just how bad things got on and off the golf course.
"I know all about the dark side. I really struggled in 2011, 2012 and 2013. And I mean big time. I finished almost last on the Challenge Tour in 2013 and I had almost €400,000 of debt in France because of bad decisions, partying, and being very generous to everybody around me. I'd had one good year in 2008 when I won around €350,000; but after taxes and expenses there's not much left, and trust me I spent it really badly.

"I never looked at my bank balance. Never. And then one day the card stopped working and I called the bank shouting at them. 'Why isn't it working?' and they say, 'well, because you've got no money." Then I was trying to make cuts to try and bring cash back in, but it was ridiculous. I messed up my taxes as well. Believe me, I made all of the mistakes!

"By the end of 2013 I was kind of lost. I'll never forget the moment when I realized how lost I was. I was sitting on the couch at home and the golf was on TV. I was watching David Horsey in a European Tour event and he was going well. Now this is nothing to do with Dave, but I remember saying out loud 'How can this guy be doing so well? I was beating him and so many others before.' Then my girlfriend looked at me and said: 'because he's better than you'. I said no he's not and she's like 'where are you now, you're on the sofa, nowhere on the Challenge Tour and he's playing well on the European Tour so he's better than you, that's it.'

"This was from a girl that doesn't know anything about golf, and I was like, she's right. So where do we go from there? That was it. I was on the ground, the bottom of the sea, and that was the moment that I decided to push myself to the surface."

Mike Lorenzo-Vera
€400,000 comes out to about $471,000. But Mike Lorenzo-Vera picked up the pieces and got to work and he's now in position to win a major championship.
He's turned things around and is contention to win the 2020 PGA Championship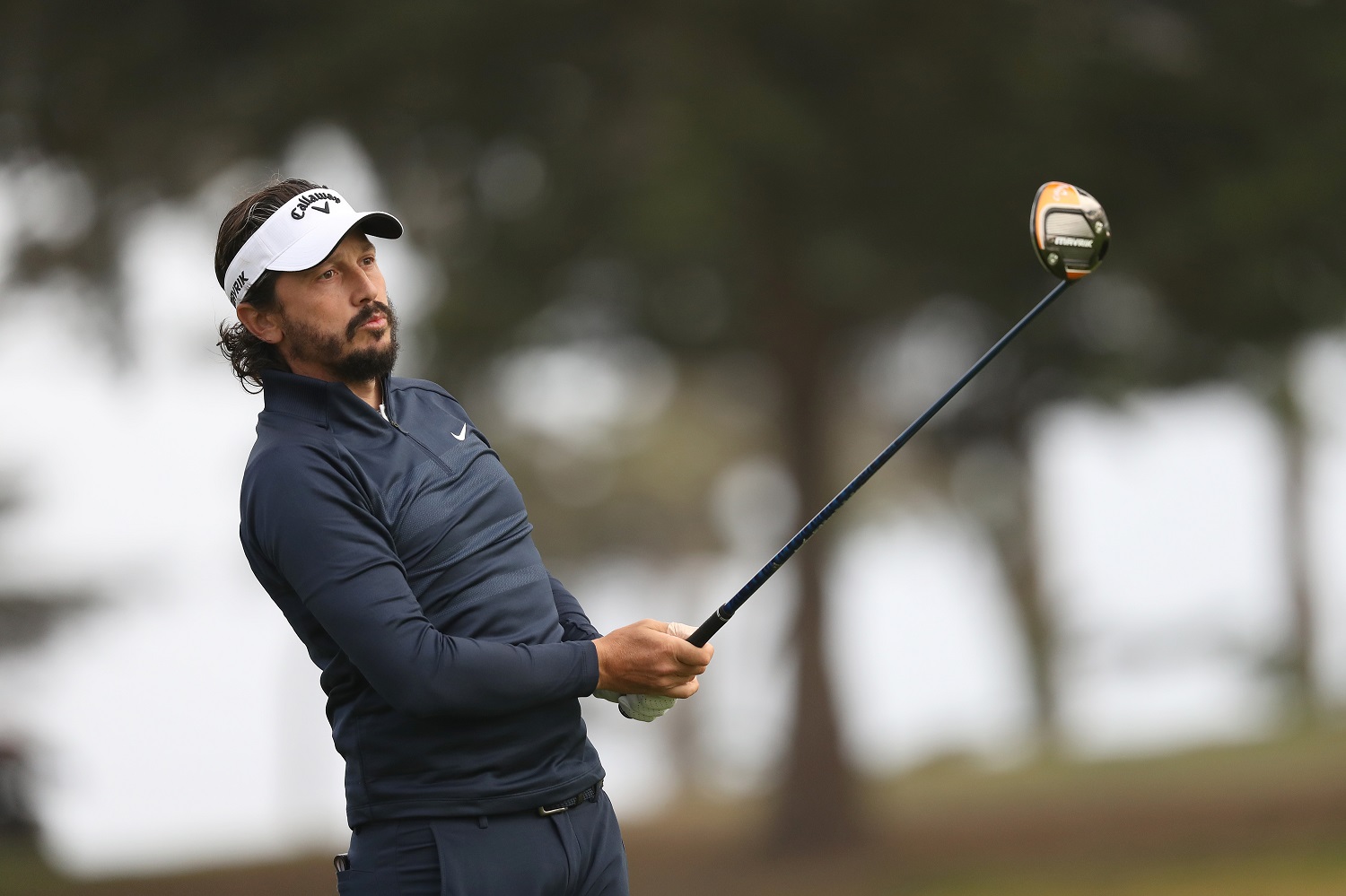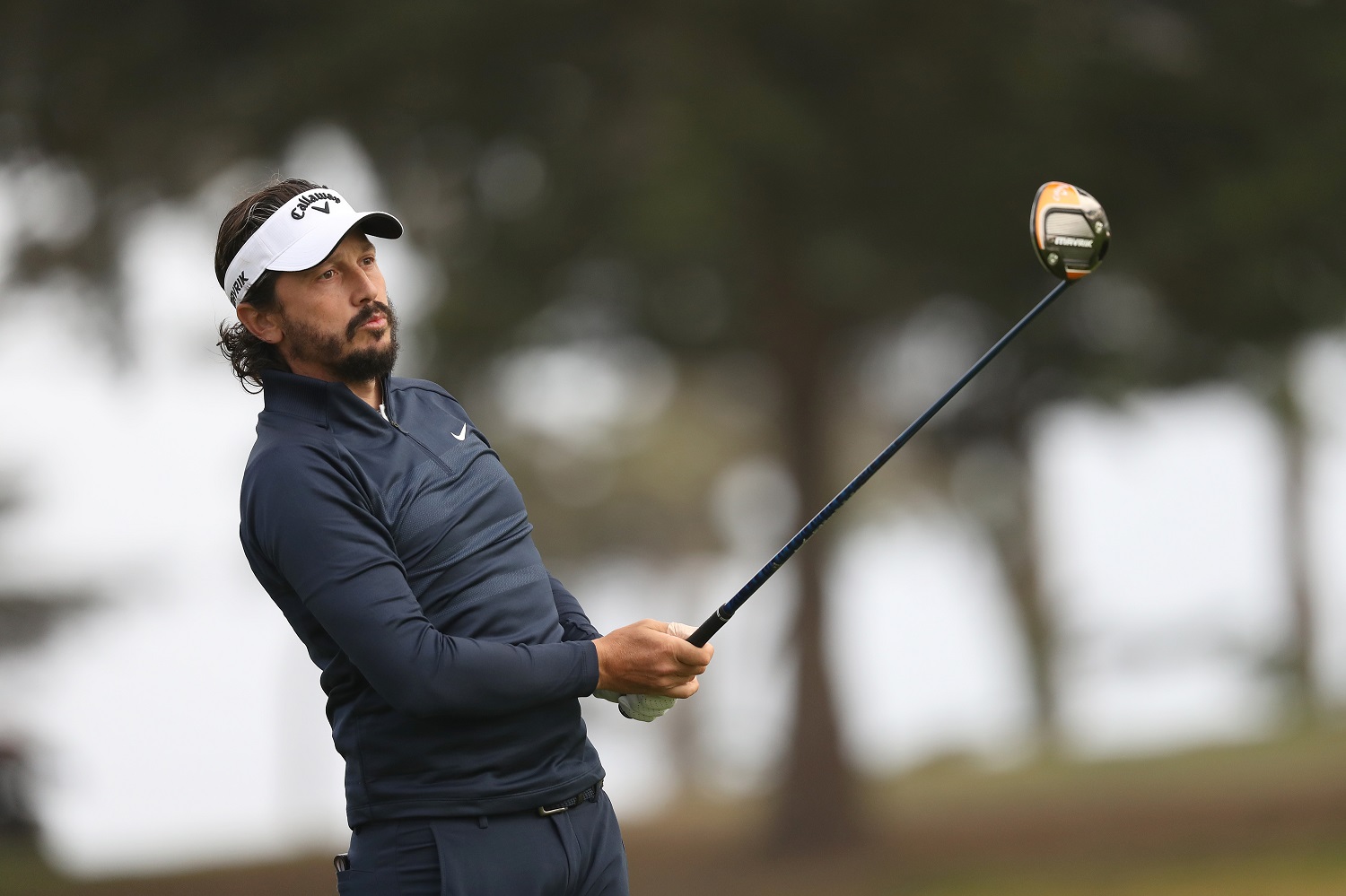 Following his low point, Mike Lorenzo-Vera called his brother Frank, who is a golf coach, and asked him to caddie for him at qualifying school. Frank helped him regain focus and things started to click. He caught a lucky break when another player dropped out of the Final Stage, which allowed Lorenzo-Vera to get in and earn status on the Challenge Tour.
Since then, while he hasn't yet picked up that big win, Mike Lorenzo-Vera has played solid golf. He rejoined the European Tour in 2015 and hasn't looked back. He's had several runner-up finishes and a load of top 10s and came to the 2020 PGA Championship at No. 82 in the Official World Golf Ranking.
Following rounds of 66 and 68 at TPC Harding Park, Mike Lorenzo-Vera was just two strokes off the lead heading into the weekend and certainly has the game to win this golf tournament. If he can somehow manage to win the PGA Championship, he would become just the second France-born player to win a major championship. The first and last to do so was Arnaud Massy, who won The Open Championship in 1907.