What Happened to Bob May, the Man Who Gave Tiger Woods All He Could Handle at the 2000 PGA Championship?
Bob May certainly didn't have the PGA Tour career that many thought he would. While mostly known for his famous duel with Tiger Woods at the 2000 PGA Championship, what some may not know is that Bob May was actually a phenom from California and a college All-American that had the golf world buzzing at a very young age. Sound familiar?
That's right. Bob May was essentially Tiger before the golf world really knew who Tiger Woods was. But unfortunately for May, his pro career didn't exactly turn out as planned, although he still got to play golf for a living for more than two decades. He never won a single event on the PGA Tour, his lone professional win coming at the British Masters on the European Tour in September 1999, less than a year before his battle with Woods.
So where is Bob May today?
Bob May was Tiger Woods before Tiger himself was
Many have heard the story of Tiger Woods teeing it up at the 1992 Los Angeles Open as a 16-year-old amateur. But just seven years earlier, 16-year-old Bob May did the exact same thing. A native of Lynwood, May was one of the most well-known amateur players in California in the mid-to-late 1980s, winning numerous national tournaments and earning Player of the Year honors from the likes of the PGA Golf Association and the American Junior Golf Association.
Like Tiger, Bob May missed the cut at Riviera as a 16-year-old but knew he had a bright future ahead of him. He took a scholarship to Oklahoma State and became an All-American, helping the Cowboys to an NCAA title in 1991. That same year, he was also a member of the Walker Cup team that included Phil Mickelson and David Duval. The U.S. defeated Great Britain & Ireland that week, 14-10.
Bob May turned pro not long after his Walker Cup appearance and joined the PGA Tour in 1994. Just two years later, Tiger Woods, who has said that he followed May's career as a youngster, would turn pro himself and the two California natives took different paths to their famous battle at Valhalla in 2000.
The famous battle at the 2000 PGA Championship
While Tiger Woods was breaking barriers and winning tournaments on the PGA Tour, Bob May was grinding it out overseas. Between 1996 and 1997, he had just one top-10 finish on the European Tour and continued to struggle in 1998. But he kept plugging away and finally broke through with aforementioned victory at the British Masters in 1999.
After solid showings at the U.S. Open (T-23) and The Open Championship (T-11) in 2000, Bob May came to the PGA Championship at Valhalla with a lot of confidence and it showed, at least the last three days. He was six behind leaders Tiger Woods and Scott Dunlap following an opening-round 72 but then caught fire. He shot a 6-under 66 on both Friday and Saturday to get himself into the final pairing at 12-under for the week, just one stroke behind Tiger, setting up an epic final round.
There were a few other players in contention early on Sunday but by the time the back nine came around, Woods and May were well clear of the field and just going back and forth with one another. May held a one-shot lead after 16 holes but Tiger birdied the 17th to tie. On the 18th, May hit an amazing, double-breaking, 15-foot birdie putt to take the lead but Tiger matched with a clutch putt of his own to force a three-hole playoff.
Bob May missed the green with his approach on the first playoff hole but nearly holed his chip with one of the best shots of the tournament. But then Tiger did what Tiger did back then. He holed a 25-foot birdie putt, famously following and pointing at the ball as it dropped in the cup to take a one-shot lead. Both men made par on the next two holes and that was that. Tiger now has 15 major championships and 82 PGA Tour wins and is easily one of the best players of all time.
So what happened to Bob May after that?
Where is Bob May today?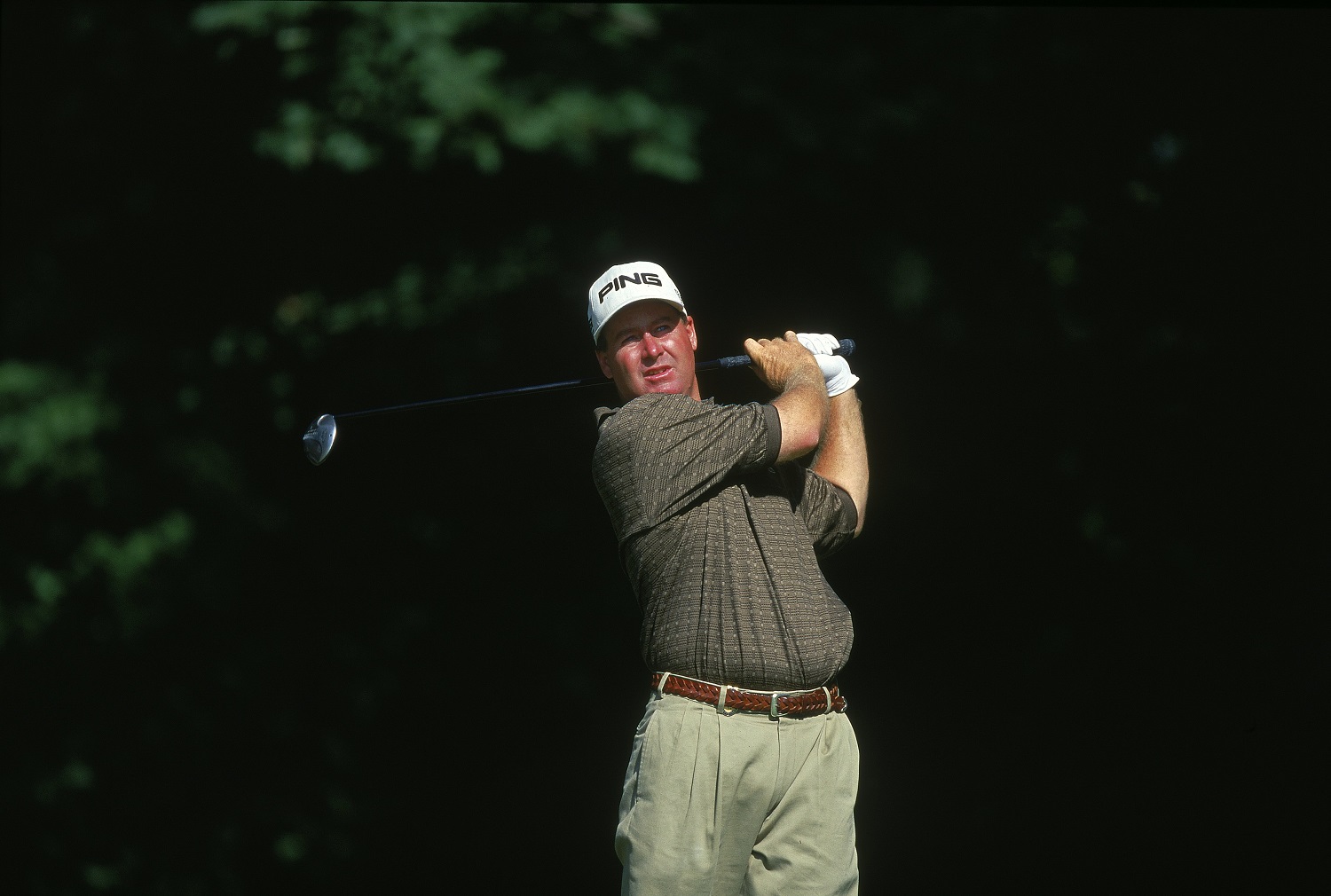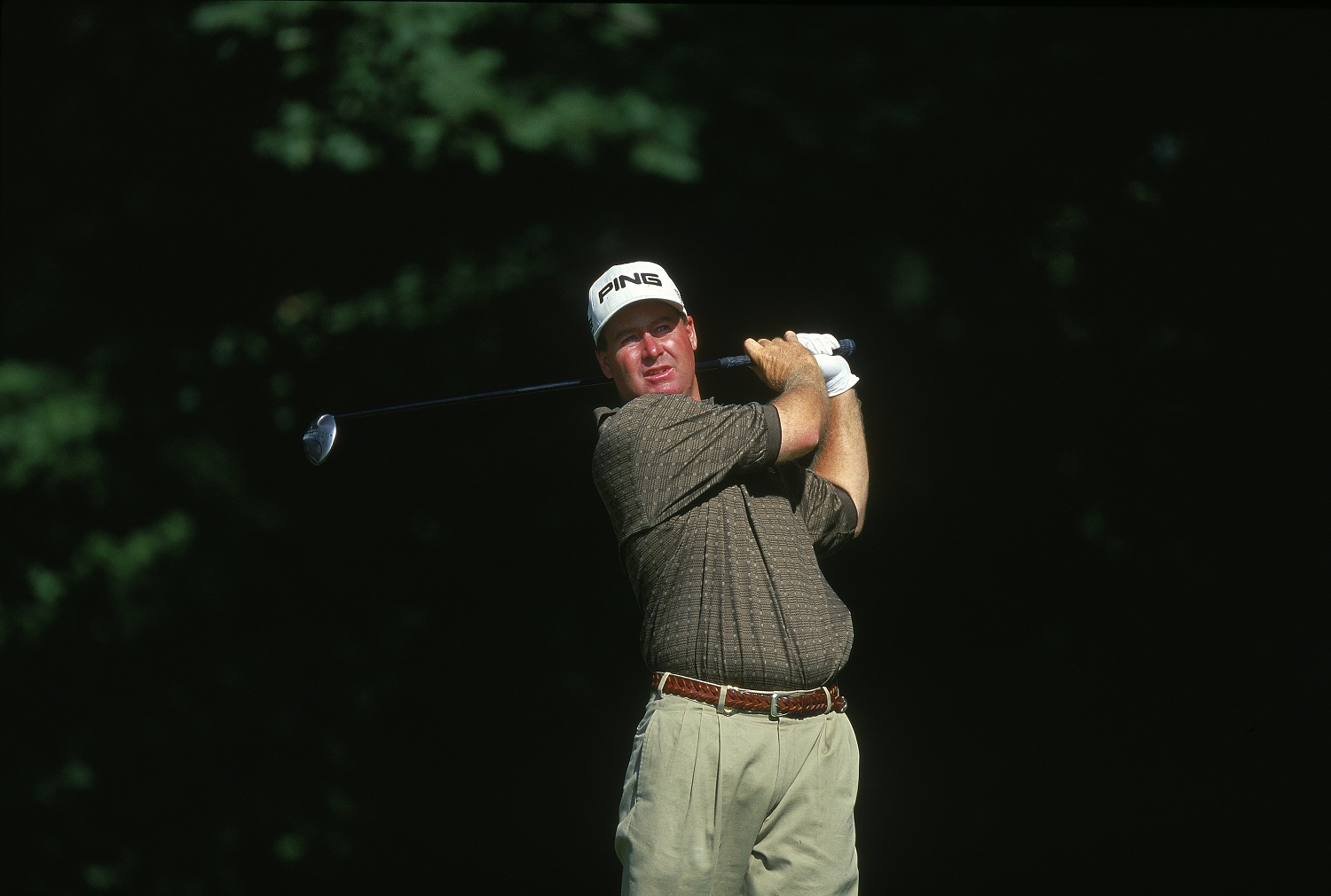 Following the battle with Tiger at Valhalla, Bob May continued his career but never played another major championship following the four he earned the right to play in 2001. In 2002, he fell out of the top 125 in the world ranking. In 2003, he injured his back (again, sound familiar?) and played in just seven events, an injury that cost him both the 2004 and 2005 seasons.
May returned to the PGA Tour in 2006 and was the runner-up at the B.C. Open, his best finish in 21 starts that season. But another back injury in 2007 cost him multiple months and he spent the rest of his career on what's now known as the Korn Ferry Tour. He played his final two events in 2012. Now 51, May attempted to qualify for the PGA Tour Champions this past November but failed to get beyond the first stage.
But he certainly still has plenty of involvement with the game. He currently owns and operates the Bob May Golf Academy, which has locations in Las Vegas and Hawaii, where he offers instruction to players of all skill levels. And he never has any problem talking about that day he almost ran down Tiger Woods. In an interview earlier this year with Golf.com, May said that he doesn't like to play the "what-if" game and that he was happy to be a part of such a big moment.
"The only thing that would be different was the financial side of things. I don't mean to be disrespectful, but there were guys who came after me who won tournaments but who didn't get nearly the publicity I got from finishing second. I have no regrets. That day is now stitched into the history of the game. I feel fortunate that I was part of it, and that 20 years later we're still talking about it."

Bob May
Who says that nobody remembers second place?