Golf
Jordan Spieth Can Join the Most Exclusive Club in Golf With a Win at the PGA Championship
In 2017, Jordan Spieth won The Open Championship at Royal Birkdale and seemed to be a lock for the career Grand Slam. Having already won The Masters and U.S. Open in 2015, he needed only the PGA Championship to join the most exclusive club in golf. But then something strange happened: Jordan Spieth stopped winning golf tournaments. And we're not just talking about majors here. We're talking about any PGA Tour, European Tour, or World Golf Championships event.
Once the top-ranked player in the world, Spieth hasn't won anything since that week at Royal Birkdale and has dropped out of the top 60 in the world ranking. Fans have been waiting for him to turn things around and while he'll show flashes of brilliance here and there, the 11-time PGA Tour winner just can't seem to string four good rounds together.
Jordan Spieth is obviously hoping to change things this week at the PGA Championship at Harding Park, where a victory would make him just the sixth player in history to achieve the career Grand Slam.
A win at the PGA Championship would make Jordan Spieth just the sixth player to win the career Grand Slam
RELATED: The Stats From Tiger Woods' 'Tiger Slam' Are Absolutely Insane
Jordan Spieth won his first major championship at The Masters in 2015, tying Tiger Woods' scoring record set in 1997 by shooting 18-under par for the week to win by four strokes. He followed that up with a win at the U.S. Open at Chambers Bay, winning by a single stroke over Dustin Johnson, who three-putted the 72nd hole to essentially hand the title to Spieth.
Spieth came very close to just knocking the Grand Slam out that year. Following his win at the U.S. Open, he tied for fourth at The Open Championship, finishing just one stroke out of a three-man playoff eventually won by Zach Johnson, and then took solo second at the PGA Championship.
As mentioned, Jordan Spieth captured his third major at The Open Championship in 2017 at Royal Birkdale, shooting four rounds in the 60s to win by three strokes over Matt Kuchar.
A win at the PGA Championship this week would make Jordan Spieth just the sixth man to win the career Grand Slam. Only Gene Sarazen, Ben Hogan, Gary Player, Jack Nicklaus, and Tiger Woods have won all four modern majors. Nicklaus and Woods have accomplished the feat three times.
This will be Jordan Spieth's fourth chance at the career Grand Slam
RELATED: Jordan Spieth Is in a Position He Hasn't Been in for Seven Years and It's Not Good
Following his win at Royal Birkdale, Jordan Spieth's first attempt to win the career Grand Slam came at the 2017 PGA Championship at Quail Hollow but he was never in contention and finished tied for 28th, 10 strokes behind his good friend, Justin Thomas.
In 2018, he finished eight strokes behind Brooks Koepka and tied for 12th. He finished third last May at Bethpage Black, his highest finish anywhere in 2019. So despite not playing his best golf over the last three years, Jordan Spieth has at least jumped up the leaderboard with every chance he's taken at the career Grand Slam. He'll be hoping that trend continues this week in San Francisco.
He's been up and down since the PGA Tour season resumed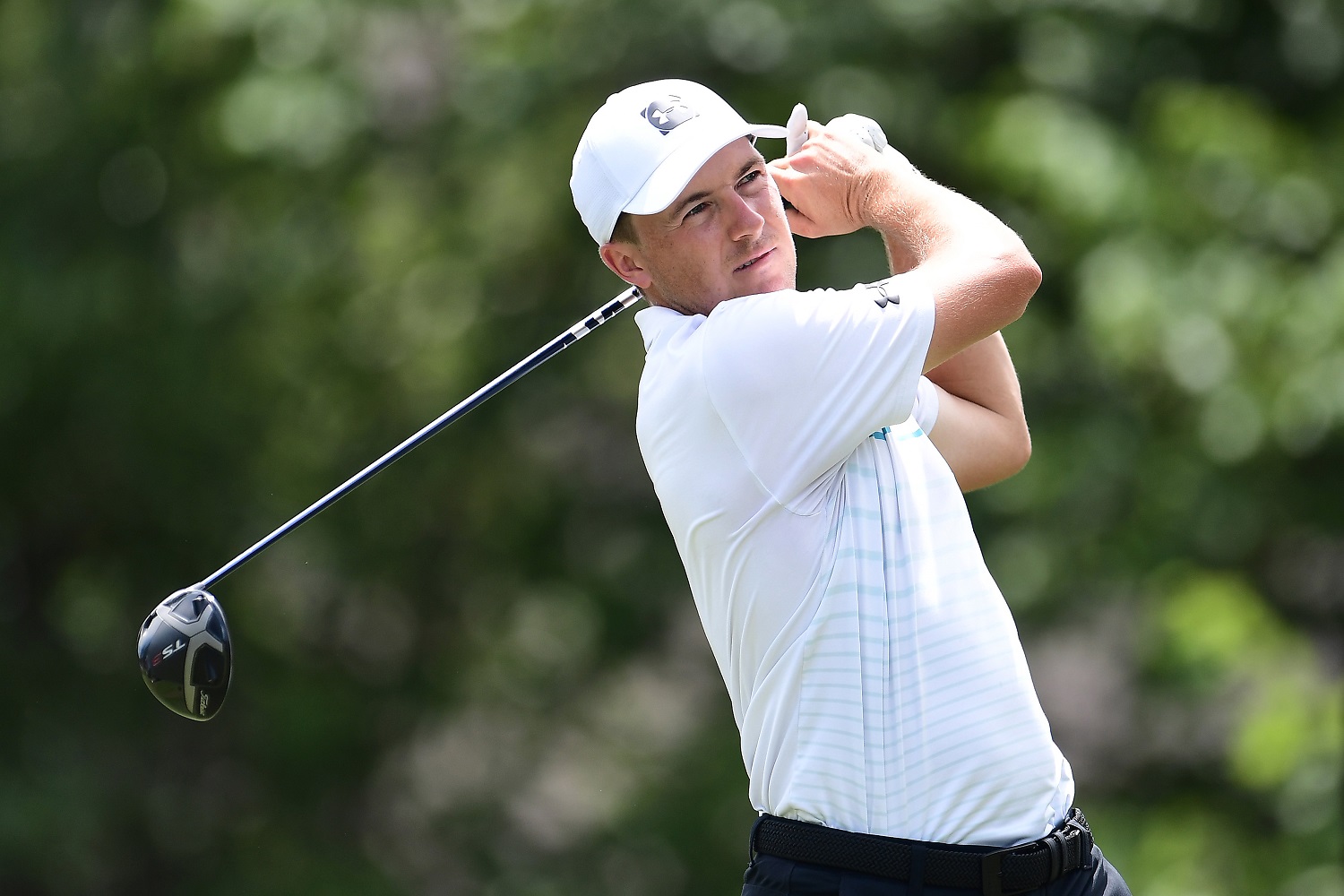 RELATED: Why Rory McIlroy Believes Playing The Masters in November Will Help Him Complete the Career Grand Slam
As it's gone over the past few years, Jordan Spieth has been up and down since the PGA Tour resumed in June. In the first tournament back, he played well and finished tied for 10th at the Charles Schwab Challenge. But he then had three below-average starts. He tied for 68th at the RBC Heritage, tied for 54th at the Travelers Championship, and then missed the cut at the Workday Charity Open.
Somehow, Spieth managed to play the more difficult version of Muirfield Village better than he did the easier one. He played well at the Memorial and tied for 13th against a great field in very tough conditions. Against another strong field this past week at the WGC-FedEx St. Jude Invitational, he finished tied for 30th.
Nobody knows which Jordan Spieth will show up at the PGA Championship this week but he's the only player in the field with a chance at the career Grand Slam and it's likely he wants to get there before Rory McIlroy takes another shot at it at The Masters this November.