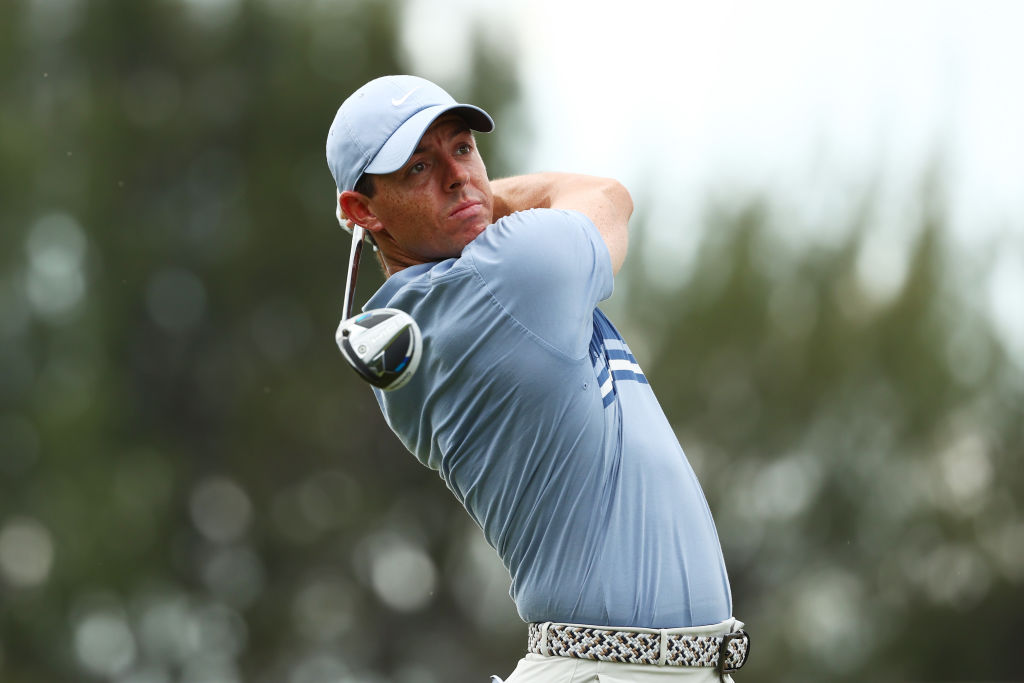 Why Rory McIlroy Believes Playing The Masters in November Will Help Him Complete the Career Grand Slam
A look at why world No. 1 Rory McIlroy believes that playing The Masters in November will help him finish off the career Grand Slam.
Rory McIlroy only needs to win The Masters to complete the career Grand Slam and the world's top-ranked golfer feels that the new golf calendar is exactly what he needs to get it done.
With a win at The Masters, Rory McIlroy would become just the sixth man in history to complete golf's career Grand Slam
Following an epic collapse at The Masters in 2011 (more on that in a moment), Rory McIlroy bounced back beautifully two months later at the U.S. Open, winning his first major championship with a dominating performance at Congressional, shooting a then-record 16-under to win by eight over Jason Day. He added to his major total the following year at the PGA Championship, another eight-stroke victory at Kiawah Island. In 2014, he captured his third major title, winning The Open Championship at Royal Liverpool by two shots over Rickie Fowler and Sergio Garcia. He also won his second PGA Championship that year with a one-shot win over Phil Mickelson at Valhalla.
So with three legs of the career Grand Slam in his pocket, Rory McIlroy needs only a victory at The Masters to join Tiger Woods, Jack Nicklaus, Ben Hogan, Gary Player, and Gene Sarazen as the only players to win all four majors, something not even the likes of Arnold Palmer, Tom Watson, Nick Faldo, Sam Snead, or Phil Mickelson have been able to do, although Mickelson might just get another crack at the U.S. Open this year.
What's crazy is that The Masters should have been the first major championship that Rory McIlroy won.
Rory McIlroy famously collapsed on the back nine at Augusta in 2011
For 63 holes at The Masters in 2011, Rory McIlroy was in control at Augusta and it seemed as if the then-21-year-old Northern Irishman was ready to break through and win his first major championship. Following a first-round 65, McIlroy shot a 3-under round of 69 in the second round to take a two-shot lead into the weekend, a lead he increased to four with a third-round 70. But things just didn't look the same in Sunday's final round.
On his opening nine of the final round, McIlroy shot a 1-over 37, certainly not what he was looking for but he was still in control of the tournament with the same four-shot lead with which he began the day. But then disaster struck. He tripled-bogeyed the difficult par-4 10th, bogeyed the 11th, doubled the 12th, and limped home with a final-nine 43. His final-round score of 80 left him 10 shots back of winner Charl Schwartzel, who brilliantly birdied the final four holes to capture his first and only major title.
As mentioned, McIlroy didn't stay down long and won the U.S. Open two months later. But he's still chasing that elusive green jacket and has played well at Augusta. In the eight times he's played the Masters since that epic collapse, Rory has finished in the top 10 five times and he feels that it's time for him to finally close out the career Grand Slam this November.
The world No. 1 believes playing The Masters in November will help him win his first green jacket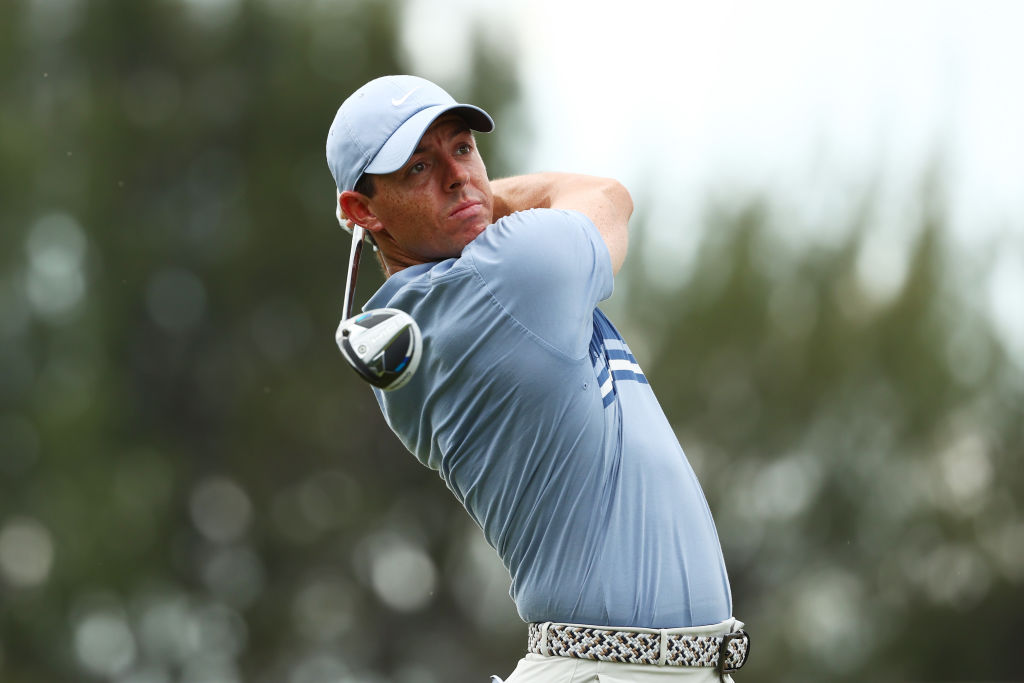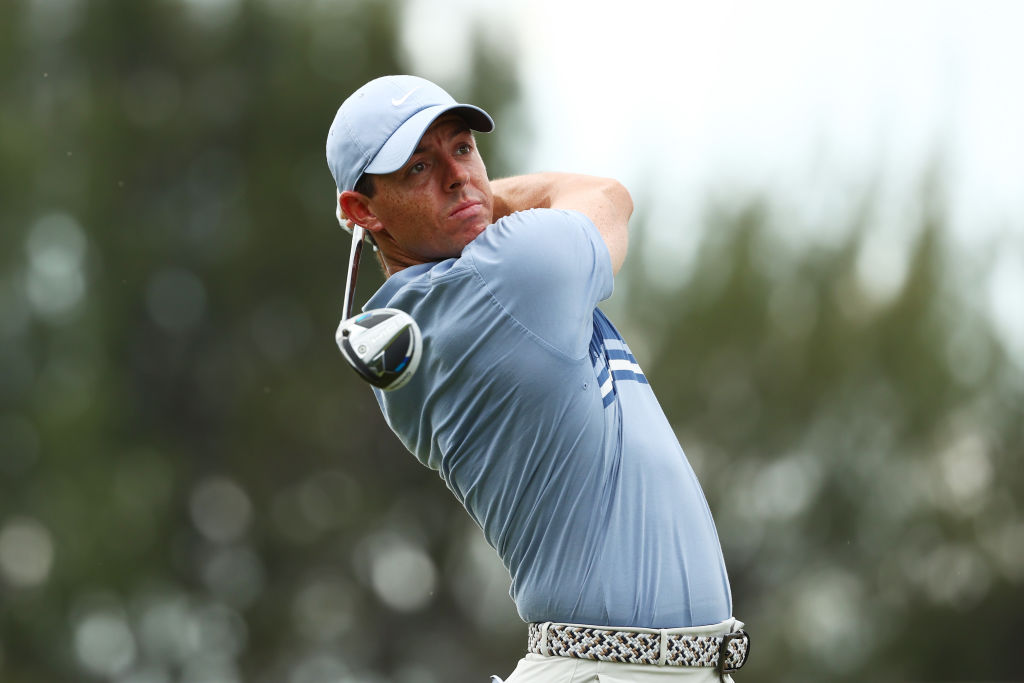 With The Masters now being played as the season's final major championship in November as opposed to its usual spot as the first, obviously due to the rearrangement of the golf calendar because of COVID-19, Rory McIlroy feels he's in a great position to finally complete the Slam, as he recently told Michelle Wie on Instagram Live's Nike Golf feed.
"Obviously it's the last major for me to win but putting that aside, it is such a special place, so many great memories already. Any time you get to play at Augusta is a lot of fun.

"November is going to be different, very cold, the course could play very long. It plays long already but it can play very long. The greens may not be as fast as in April, depending on the moisture.

"I think it will be a different feel, it's at the back end of the year. Two of the majors have already been played, hopefully the Ryder Cup's already been played. People will be in their routine and in the flow a little bit more.

"I always feel there's this bit of anticipation going into Augusta, the first big event of the year. There's all this hype. I don't think it will feel like that this year, it will feel different but it's something I'm looking forward to.

"It's going to be a different Masters this year but personally, maybe selfishly, that's what I need to get the jacket."

Rory McIlroy
Before the PGA Tour shut down, McIlroy was playing some of the best golf of his career. In his last 11 tournaments, Rory has finished outside the top 10 just once and outside the top five only twice, a stretch that includes two victories. He's regained his number one ranking and is ready to get back to work and plans to play the first three events when play resumes in June. There's still plenty of time between now and November but if all goes well, Rory McIlroy will take his place alongside the elite in the Grand Slam club.