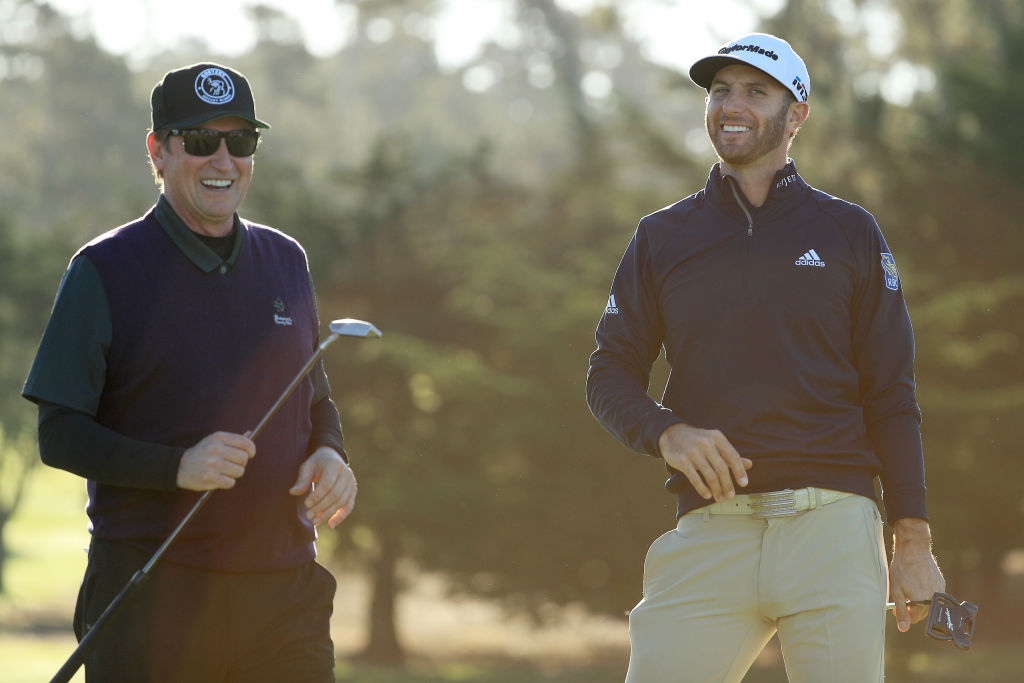 Dustin Johnson's Net Worth Doesn't Even Come Close to That of His 2 Children's Grandfather, NHL Legend Wayne Gretzky
A look at how Dustin Johnson's net worth matches up against the grandfather of his children, NHL legend Wayne Gretzky.
Dustin Johnson has long credited his future father-in-law (maybe), NHL legend Wayne Gretzky, with being a mentor. Obviously knowing what it's like to be a sports superstar, Gretzky helped guide Johnson in his PGA Tour career, a career that truly took off right around the time DJ began dating The Great One's daughter, Paulina.
Although Dustin Johnson has won a major championship, been the number one player in the world, and racked up millions of dollars, it's essentially impossible, as it is for just about every other athlete in the world, to match accomplishments with someone like Wayne Gretzky.
Wayne Gretzky is one of the most accomplished athletes in sports history
Wayne Gretzky is considered by most to be the best hockey player the world has ever seen. During a 20-year career, Gretzky won nine Hart Trophies, the NHL's version of the MVP, which isn't just the most in NHL history, it's the most MVP wins for any athlete in North American pro sports. He also won four Stanley Cup titles, scored more points than anyone in NHL history (just one of the dozens of records he holds), and was a 15-time All-NHL selection. When he retired, the three-year waiting period for induction into the Hall of Fame was waived. That's how good he was.
But he's been just as successful following his playing career, buying into the Phoenix Coyotes and coaching the team for a few years. He's a phenomenal businessman, investing in many different ventures over the years, and also owns a number of successful restaurants in the U.S. and Canada.
Dustin Johnson's PGA Tour career truly took off when he began dating The Great One's daughter in 2013
Dustin Johnson turned pro in 2007 and won his first PGA Tour event the following year, his first full season on tour. He won tournaments in each of the following five seasons but he admits that he wasn't fully committed to the game. Despite the victories, everyone knew he could be better, including Wayne Gretzky, who became a mentor to DJ in early 2013 when Johnson began dating his daughter, Paulina.
The two were engaged in August of that year and Gretzky began to teach Dustin Johnson the value of hard work while also dealing with the pressures of fame, which DJ would succumb to from time to time, pressures that cost him six months of his career. But with the help of the Gretzky family, not just Paulina and Wayne but also The Great One's wife, Janet, Johnson came back stronger than ever.
By the end of 2015, Johnson had cracked the top 10 in the Official World Golf Ranking. By the end of 2016, he'd won his first major championship. In 2017, he became the top-ranked player in the world, a ranking he's held for a total of 92 weeks, which is good for fifth on the all-time list. He's currently ranked fifth in the world and owns 20 PGA Tour victories.
More importantly, he and Paulina share two sons, Tatum and River. The couple still hasn't married.
Wayne Gretzky is worth more than 10 times what Dustin Johnson is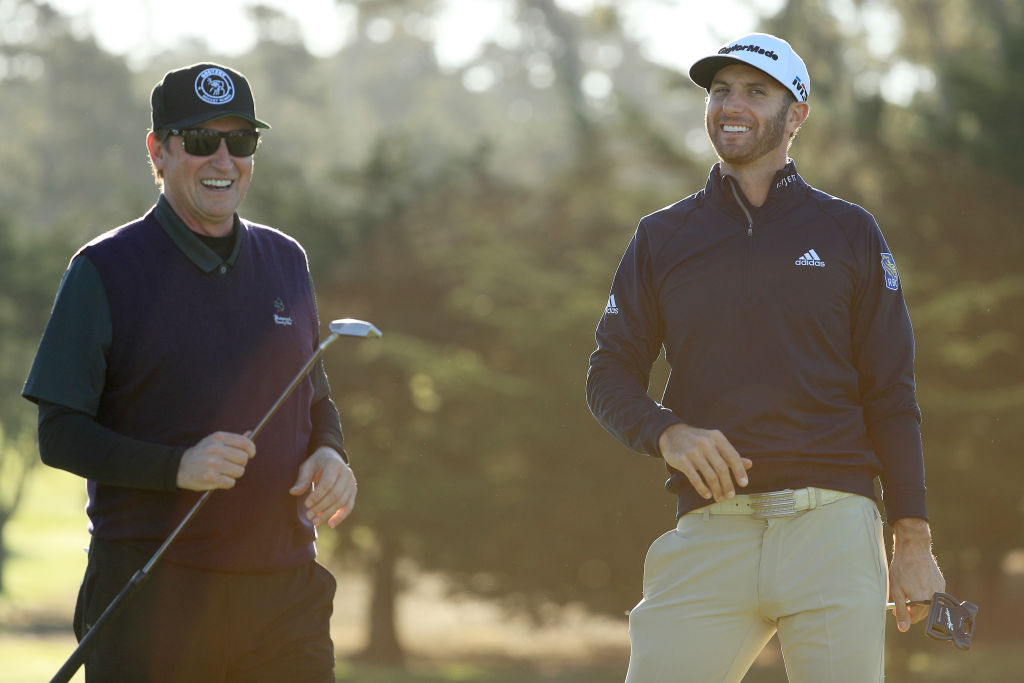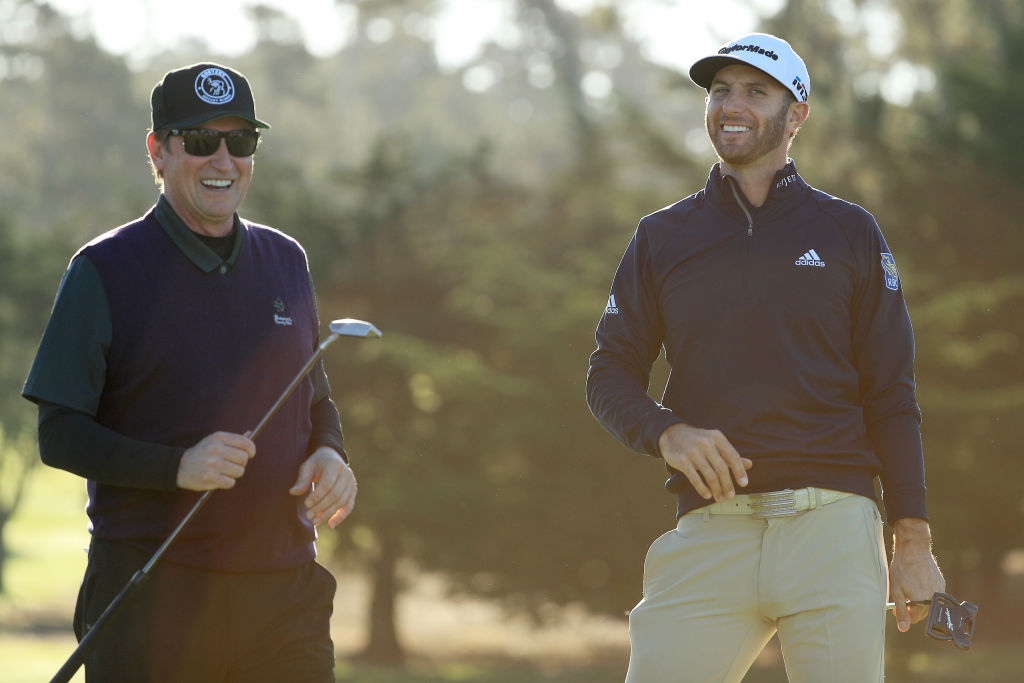 According to Celebrity Net Worth, Wayne Gretzky is currently worth approximately $250 million while Dustin Johnson comes in with a cool $20 million. So while The Great One may have taught DJ a few things over the years, he might not have taught him everything just yet. Perhaps he can let his future son-in-law in on a few of those investments to help close the gap.