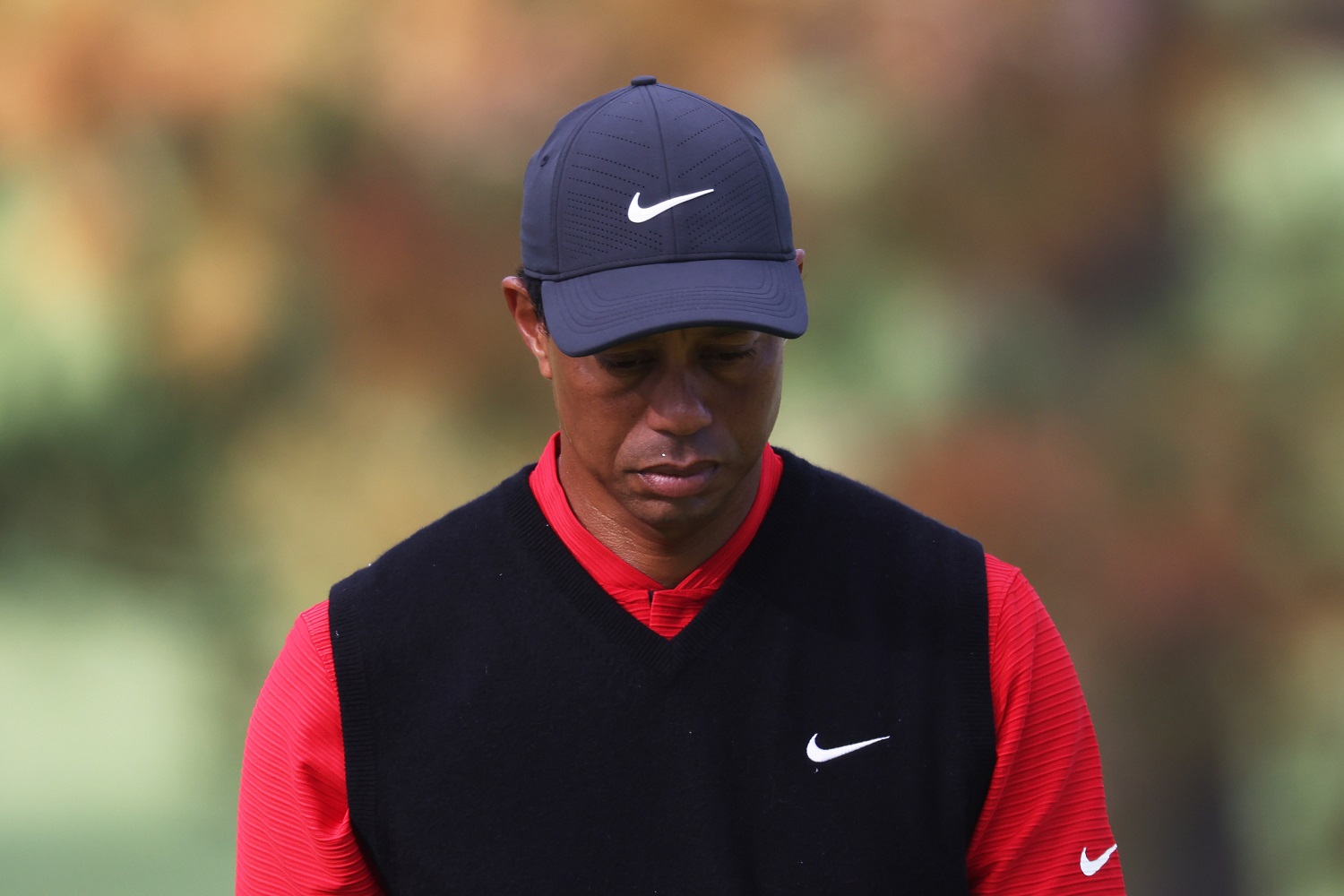 Tiger Woods Just Did Something That He's Never Done in His Entire Career and It's Not a Good Thing
Five-time Masters champion Tiger Woods did something at Augusta National that he's never done in his entire 24-year professional career.
It's been a week of firsts for Tiger Woods at The Masters. On Thursday, he opened with a bogey-free round of 68, marking the first time in his career that he'd gone without a blemish on his card in the opening round at Augusta National, which was obviously a good thing.
But things went the other way for the five-time Masters champ on Sunday. At the par-3 12th, after hitting three balls into Rae's Creek, Tiger Woods took a septuple-bogey 10 (yes, you read that right), marking the first time that Woods has ever recorded a double-digit score on a hole. And that's not just at Augusta. That's on any hole in any tournament he's played since turning pro in 1996.
Tiger Woods got off to a great start at the 2020 Masters
Making his 23rd appearance at The Masters, Tiger Woods matched the best start of his career at Augusta National by firing a 4-under round of 68, a round, as mentioned, that didn't include a single bogey.
Starting on the back nine on Thursday, Woods began his round with three consecutive pars before making birdie at the par-5 13th to get to 1-under. Following a par on the 14th, he then birdied the 15th and 16th holes to get to 3-under. Following two more pars, he birdied No. 1 to get to 4-under for the day and remained there after closing his day with eight straight pars. It was just the second time in his career in which he broke 70 in the opening round, the other coming back in 2010 when he also shot 68.
He couldn't get anything going on Friday and Saturday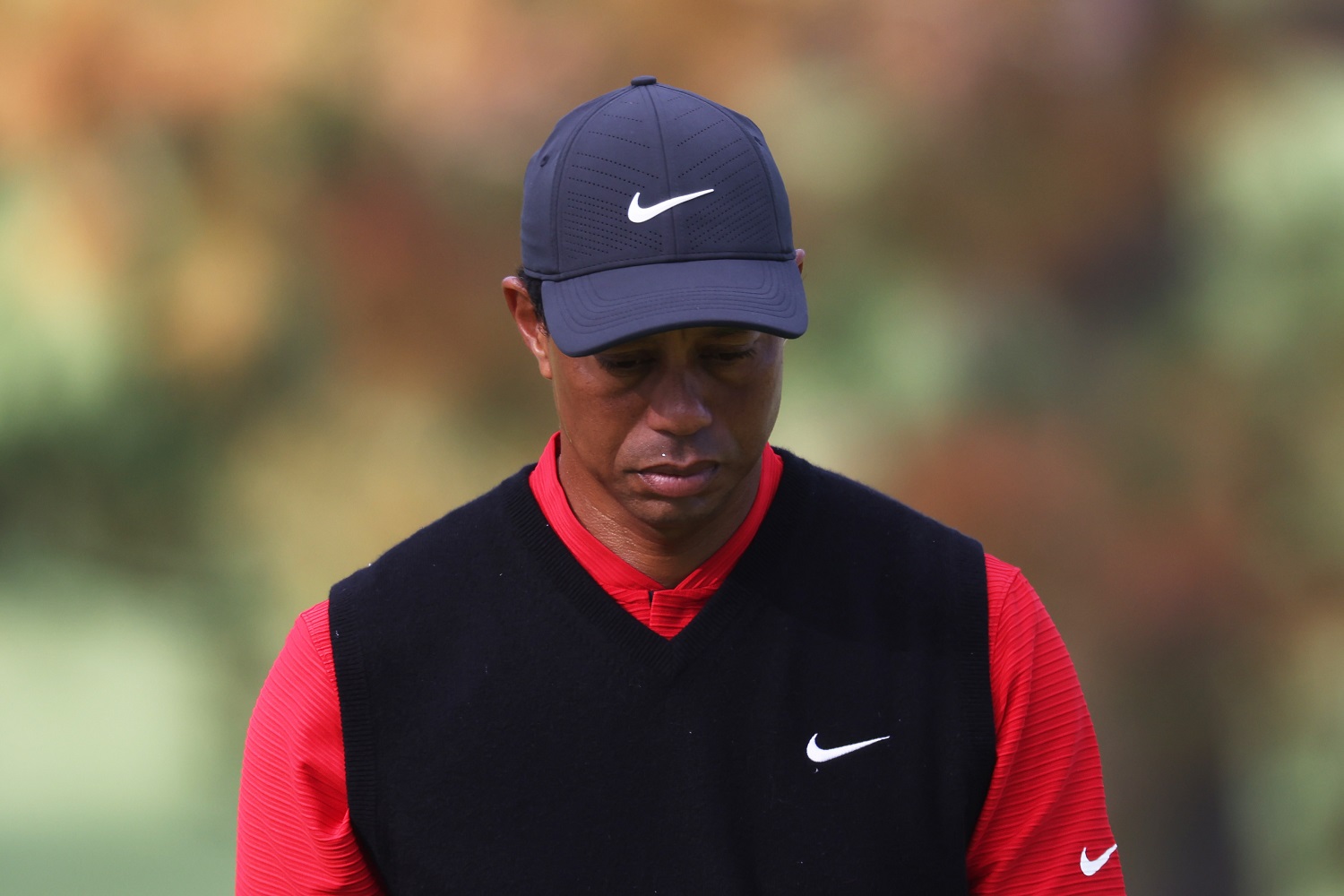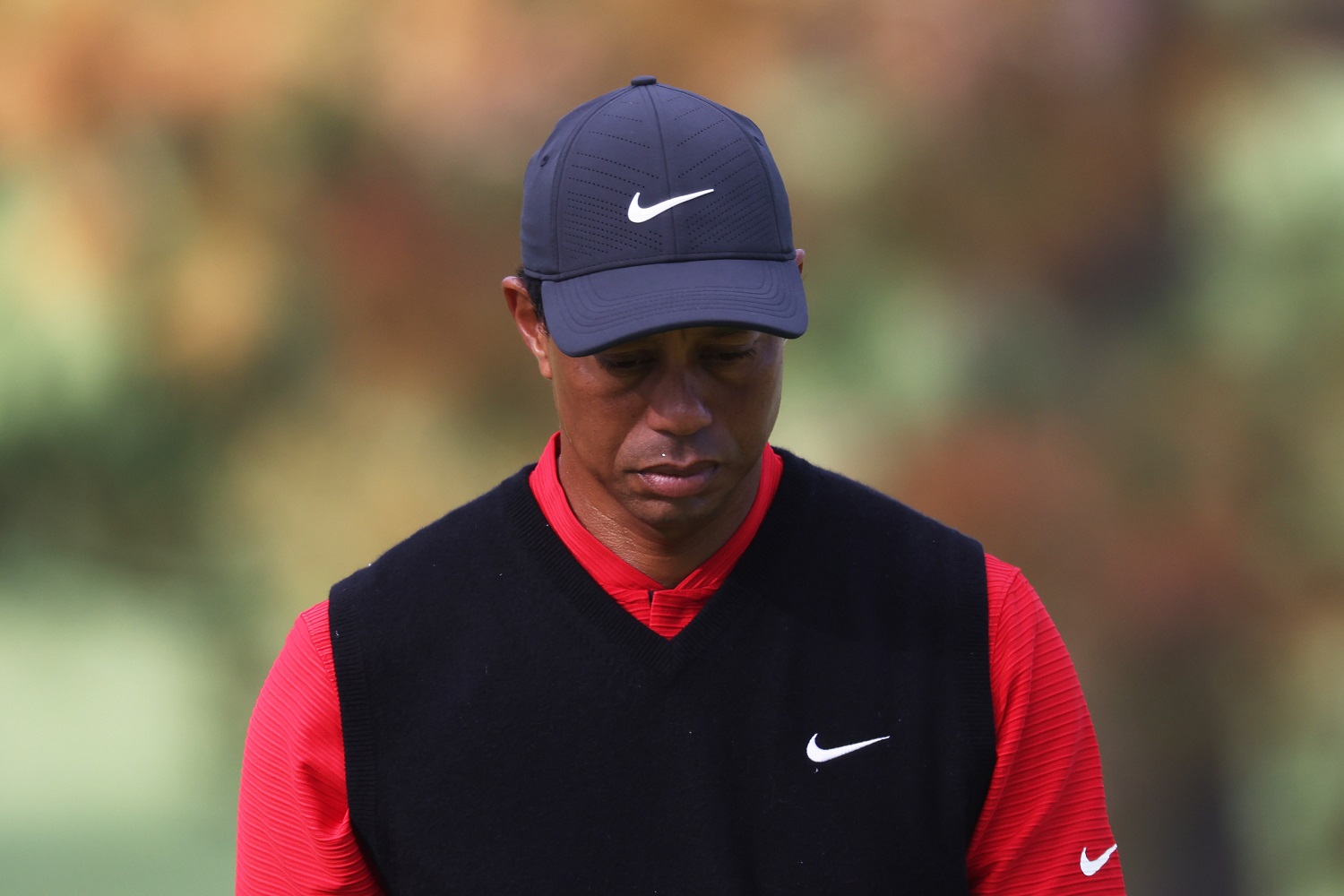 Tiger Woods continued to strike the ball well over the next two rounds but just couldn't capitalize. The 82-time PGA Tour winner played 10 holes of his second round on Friday and made two birdies that were canceled out by two bogeys. He played the final eight holes of his round early Saturday morning, making seven pars and one birdie to finish with a 1-under 71, which left him four shots back of the lead heading into the final 36 holes.
Tiger made seven consecutive pars to open his third round but then bogeyed the par-5 eighth hole and added another bogey at the difficult 11th. Woods birdied the 12th and 15th holes to get back to even for the day and finished with a 72, putting him at 5-under for the week.
Tiger Woods made a 10 at the par-3 12th on Sunday at The Masters
Following three bogeys and a birdie through his first 11 holes on Sunday, Tiger Woods came to the famous par-3 12th at Augusta at 2-over for his round and 3-under for the week. But he certainly didn't leave the hole that way.
His tee shot at the 155-yard hole, named "Golden Bell," landed short of the green and spun back into Rae's Creek. So that's two strokes. His third shot, which he played from the drop area, hit the green but it also spun back into the water. So that's three and four. Again playing from the drop area, Tiger hit his fifth shot into the back bunker and was left with a very awkward lie.
Essentially playing on one foot out of the sand, Woods hit his sixth over the green and found Rae's Creek for the third time. So that's six and seven. He finally found the green on his eighth and two-putted from about 20 feet for a 10. It was the first time in his professional career that he'd ever recorded a double-digit score on a hole. According to Golf Channel, his previous high score was a nine at the par-3 third hole at the Memorial back in 1997.
But Tiger Woods certainly didn't let the 10 get to him. He birdied five of the final six holes to finish at 1-under for the week.