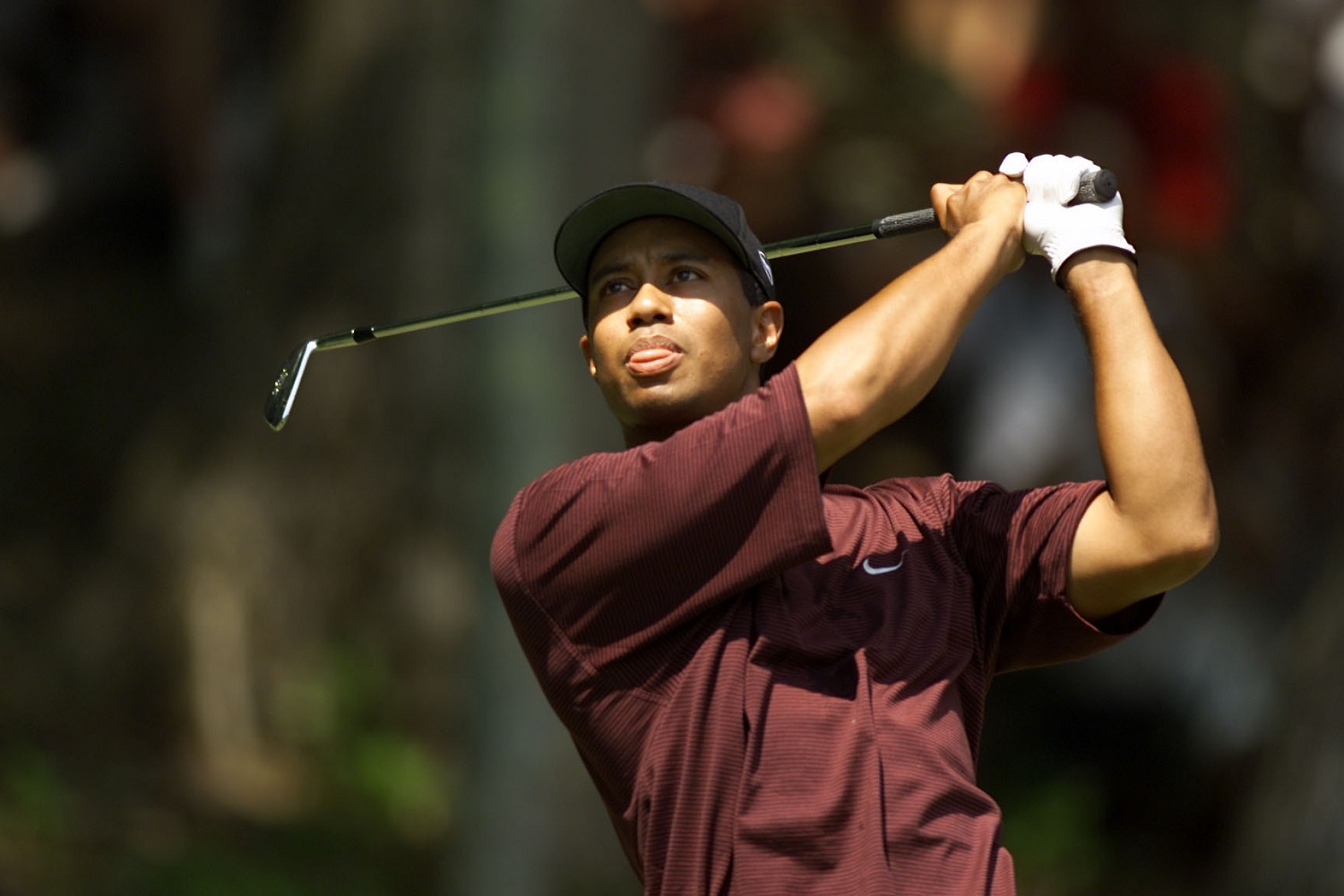 The 'Phantom Bounce' Conspiracy Theory That Negates Tiger Woods' 2000 PGA Championship Win and the 'Tiger Slam'
A look into the "Phantom Bounce" theory that a fan helped Tiger Woods win the 2000 PGA Championship, thus keeping the 'Tiger Slam' intact.
Coming into the 2000 PGA Championship at famed Valhalla Golf Club in Louisville, Tiger Woods was playing arguably the greatest golf the world has ever seen. He'd finally completed the swing change he'd been working on for close to two years in 1999 and won nine times. He'd captured his second major championship by winning the PGA Championship at Medinah in a breathtaking duel with then-19-year-old Sergio Garcia and then went on to win the Tour Championship.
For most normal golfers, they'd be happy with those numbers for an entire career. But Tiger Woods isn't normal, is he? He was somehow even better in 2000, which many call the greatest season in golf history. And for good reason. Tiger won 10 times, only finishing outside the top five three times in 22 starts, and won the final three majors of the season en route to the greatest feat in modern golf history, the "Tiger Slam."
But there are still some out there that believe that the "Tiger Slam" is a sham, that Tiger Woods didn't truly win the 2000 PGA Championship in that famous playoff with Bob May because he got outside help. Have you ever heard of the "Phantom Bounce" theory?
Allow us to explain.
Tiger Woods had begun the 'Tiger Slam' with wins at the U.S. Open and The Open Championship ahead of the PGA Championship
This is the easy part as there can never be any doubt that Tiger Woods won the U.S. Open and The Open Championship in 2000.
After finishing in solo fifth at The Masters, Tiger had three top-five finishes before winning at the Memorial in his final tuneup for the U.S. Open at Pebble Beach. And we all know what happened there. Woods decimated the field by a record 15 strokes and was the only man to finish under par. Roger Maltbie certainly had it right when it wasn't a fair fight.
Five weeks later, Tiger Woods teed it up at the home of golf, the Old Course at St. Andrews, and once again proved that nobody was on his level. Woods shot a then-record 19-under to win by eight and everyone thought he would just breeze to another major win at the PGA Championship.
But Bob May was ready to give Tiger the toughest test of his young career.
Bob May shot three consecutive rounds of 66 to force a playoff at the 2000 PGA Championship
Not everyone knew who Bob May was entering the 2000 PGA Championship but Tiger Woods sure did. Woods actually followed the career of May as a youngster as he wanted to break all of his junior records. Seven years before Tiger teed it up at the LA Open as an amateur at the age of 16, Bob May did the exact same thing. So Woods was aware of May's talent. But May's professional career certainly hadn't gone as planned and he had just won European Tour victory to his name coming into Valhalla. But he certainly gave Tiger a run for his money.
Tiger Woods shot an opening-round 66 and was tied with Scott Dunlap atop the leaderboard while Bob May shot an even-par round of 72. But then something clicked. May fired a 66 of his own on Friday to get within five of Tiger, who had shot a 67. May fired another 66 on Saturday to get to 12-under for the week, just one shot back of Tiger, who posted a 2-under round of 70, setting up a thrilling Sunday.
Through four holes in the final round, Bob May had turned a one-shot deficit into a two-shot lead. But Tiger fought right back and tied things with birdies on seven and eight and the two made the turn tied at 13-under. May held a one-shot lead heading to the 17th but Tiger made birdie to tie heading to the last hole. Bob May then holed a remarkable, double-breaking 15-foot birdie putt at the last to take a brief lead before Tiger matched with a clutch birdie of his own to force a three-hole playoff. It was May's third consecutive round of 66.
The 'Phantom Bounce' theory that a fan helped Tiger Woods win the PGA Championship, thus preserving the 'Tiger Slam'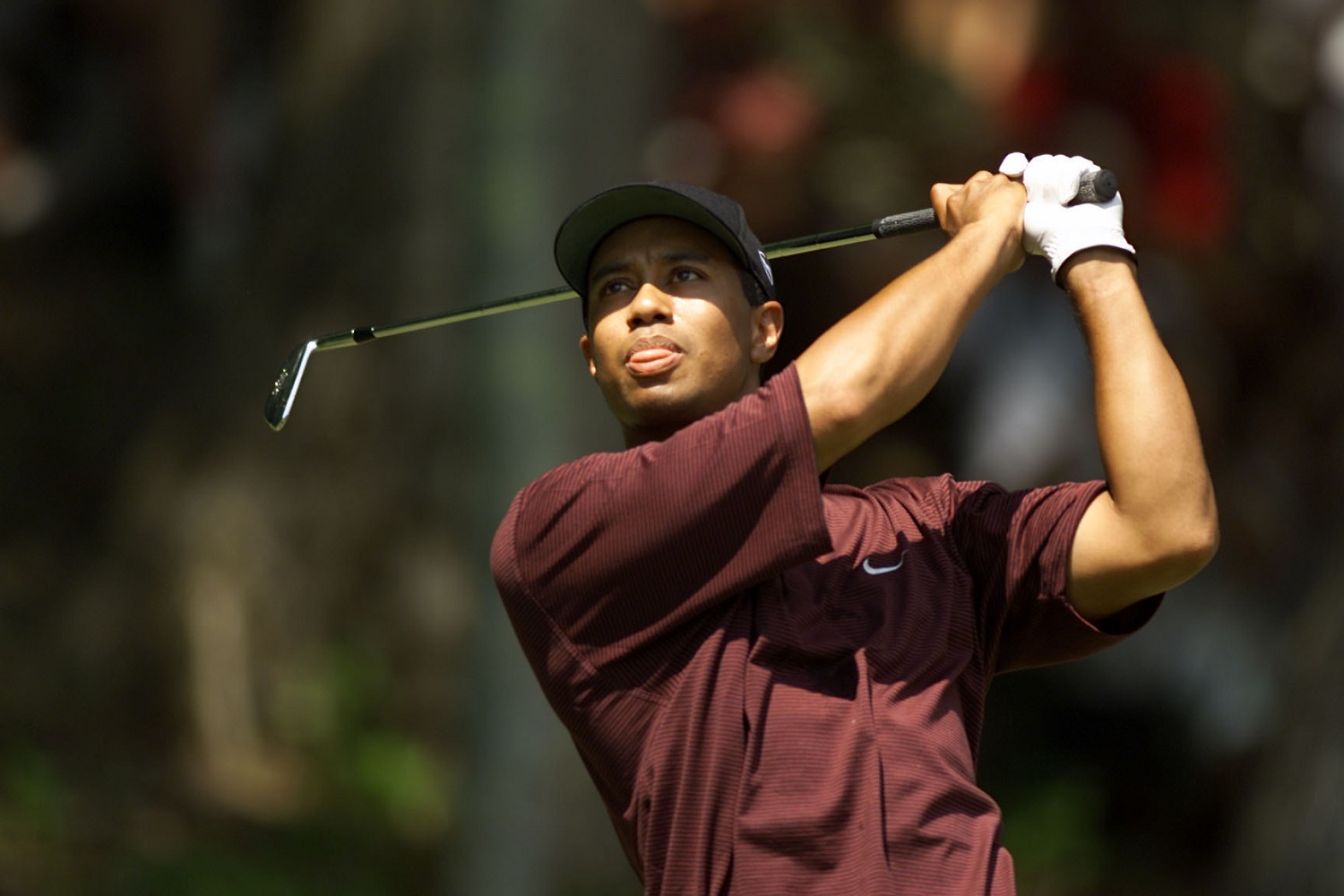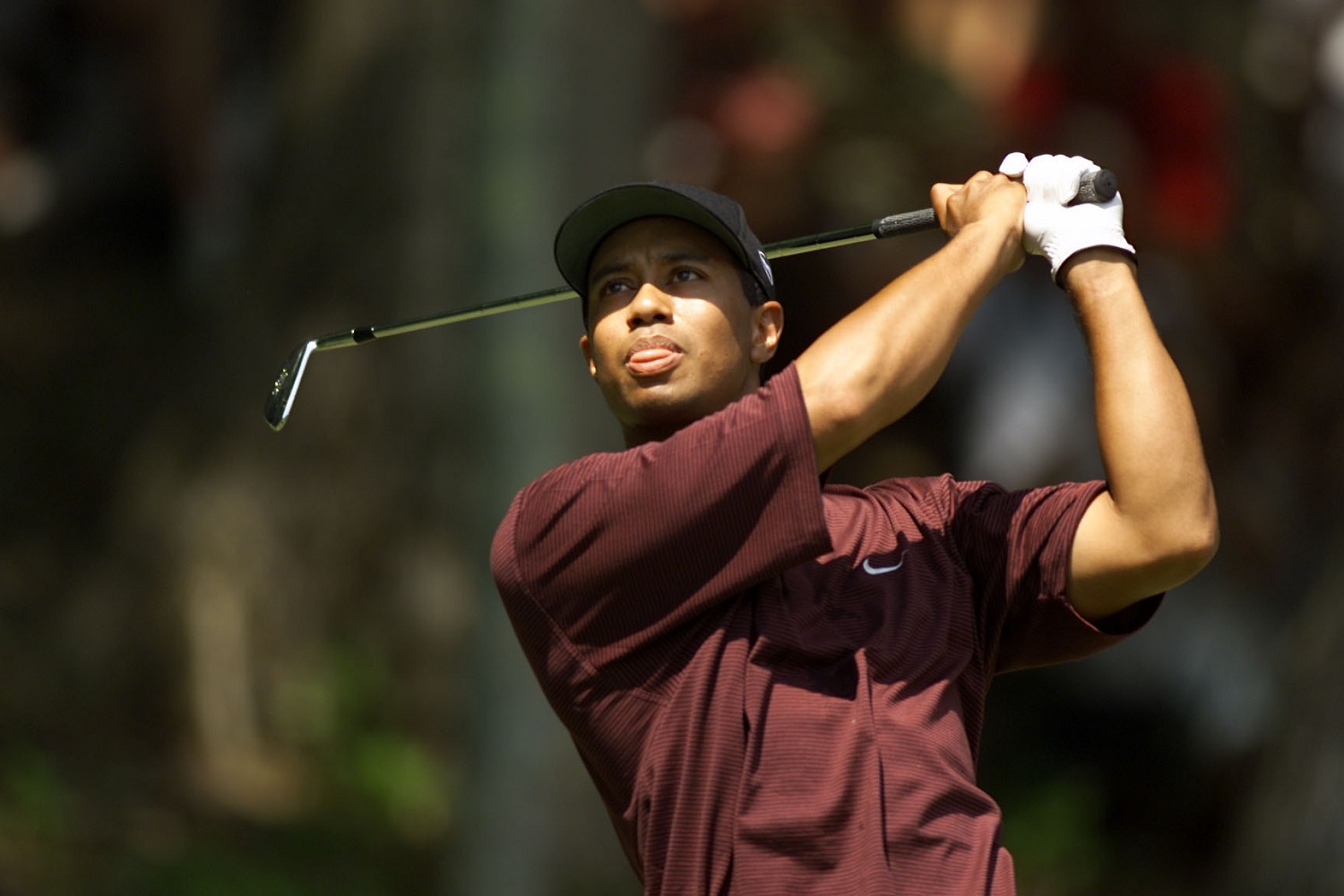 The first hole of the playoff will always be the most memorable. Playing the par-4 16th, Bob May missed the green with his second shot but hit an amazing chip with his third, nearly holing it to leave himself with a tap-in par. Tiger Woods had a 25-footer for birdie and rolled in one of the most famous putts of his career, running after the ball after hitting it and famously pointing at as it dropped in the cup. Tiger took a one-stroke lead and held on for the win as both made pars on the final two holes. That's how things are usually written. But is there more to the story?
What often gets forgotten is Tiger Woods' drive on No. 18, which was the third and final hole of the playoff. What happened at No. 16 can't be disputed and the pars made at the par-4 17th can't be disputed. But then there's the par-5 18th hole and this is where the "Phantom Bounce" conspiracy theory comes into play.
Playing safely, Tiger Woods hit 3-wood off the tee on No. 18 but hit it very high and very left. Now, as you can see in the video below, his ball seems to get caught up in a mound of long grass, which easily could have led to an unplayable lie and changed the entire course of the 2000 PGA Championship. Now pay attention to the fan in the white hat.
Did you see it? The ball disappears, as does the guy in the white hat, and then both suddenly emerge from the mound. The ball goes shooting some 10-15 yards from the mound on a trajectory that seems nearly impossible and the guy goes running after it and throws his hands in the air to say he's found it. Did this guy just crouch down and roll it out? That seems to be the easiest explanation as far as this theory is concerned.
If you were to watch more of the broadcast, you would hear Jim Nantz and Ken Venturi speculating on what happened as even they couldn't believe what they'd seen. But nobody has ever come forward with definitive proof that this kid did anything.
But who knows what could have happened if that ball gets stuck in the grass? Tiger would have taken a one-shot penalty and seeing as how he made par on the hole from where he was, he could have easily made bogey or worse, which likely gives Bob May the victory, which obviously would have changed his entire career.
Furthermore, a loss at the 2000 PGA Championship means the "Tiger Slam" doesn't happen. Yes, Tiger Woods would have still gone on to win all of his other major championships. But that part of his resume, which might just be the most impressive thing on it, which is certainly saying something, doesn't exist if he loses that tournament.
But the fact of the matter remains is that Tiger Woods did officially win the 2000 PGA Championship and went on to complete the "Tiger Slam" the following April at The Masters.
But conspiracy theories are always fun, aren't they? Especially when they could very well be true.