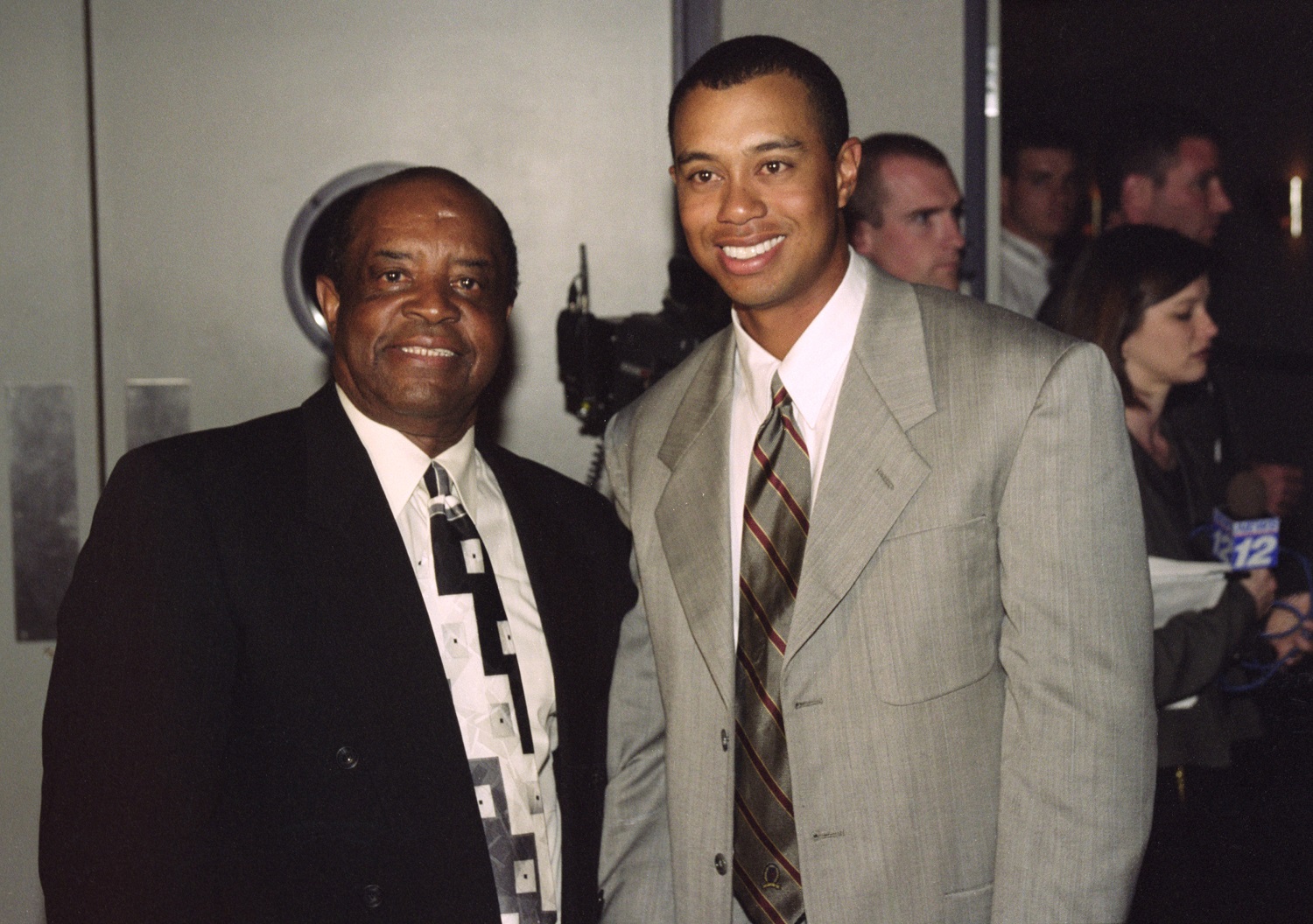 Tiger Woods Reacts To the Historic Masters Announcement Involving Golf Pioneer Lee Elder
Lee Elder, the first Black man to ever play The Masters, will be an honorary starter at Augusta National in 2021 and Tiger Woods is thrilled.
In 1997, Tiger Woods made history by becoming the first non-white golfer to win The Masters and did so in convincing fashion. He shot 18-under that week at Augusta National, setting a new scoring record, and won by 12 strokes, also a record. But think about this. Just 22 years earlier, a Black man had never even teed it up at The Masters. That all changed when Lee Elder became the first Black man to participate in the famed tournament in 1975.
More than 45 years after that historic accomplishment, Lee Elder will once again make history at The Masters as he's set to become the first Black man to be an honorary starter at Augusta. And Tiger Woods couldn't be more thrilled.
The golf career of Lee Elder
Lee Elder was a late bloomer as it pertains to the game of golf. The Dallas native didn't play a full 18 holes until the age of 16 but took to the game quickly. His commanding officer in the Army was an avid golfer and put Elder in a special services unit that allowed him to play the game on a steady basis.
After Elder completed his military service in 1961, he joined the United Golf Association Tour, a tour founded for Black players as the PGA Tour had a "Caucasians-only" clause in its bylaws. The PGA Tour repealed that clause that same year but Elder didn't have the money to attend qualifying school until 1967. He finished ninth in a class of 122 that year and earned his card for the 1968 season, a year he finished 40th on the money list.
After years of coming close to victory, Lee Elder finally earned his first PGA Tour win in 1974 at the Monsanto Open. It was this victory that earned him the right to tee it up at The Masters in 1975. He missed the cut that week but qualified five more times over the next six seasons. Elder's best finish at Augusta was a tie for 17th in 1979.
Lee Elder captured three additional victories on the PGA Tour and then went on to win eight times on the senior tour, his last win coming in 1988.
Lee Elder will be an honorary starter at The Masters in 2021
The tradition of honorary starters at The Masters began in 1963. Since then, only nine men have hit the ceremonial tee shot to kick off the tournament. It was announced on Monday that Lee Elder will become the 10th in 2021. Here's a quick rundown of those who have served as honorary starters at Augusta.
Jock Hutchison, 1963-1973
Fred McLeod, 1963-1976
Gene Sarazen, 1981-1999
Byron Nelson, 1981-1982 and 1984-2001
Ken Venturi, 1983
Sam Snead, 1984-2002
Arnold Palmer, 2007-2015
Jack Nicklaus, 2010-current
Gary Player, 2012-current
Elder will join Jack Nicklaus and Gary Player on the first tee next April and he's absolutely ecstatic about it (h/t Golfweek).
"The opportunity to earn an invitation to the Masters and stand at that first tee was my dream and to have it come true in 1975 remains one of the greatest highlights of my career and life," Elder said. "So to be invited back to the first tee one more time to join Jack and Gary for next year's Masters means the world to me."

Lee Elder
In addition, Augusta National announced the creation of two Lee Elder Scholarships, which will be awarded annually to one male and one female on the golf teams at Paine College, an HBCU in Augusta. There is currently no women's golf team at Paine but Augusta is funding the creation of the program as well.
Tiger Woods reacted quickly to the news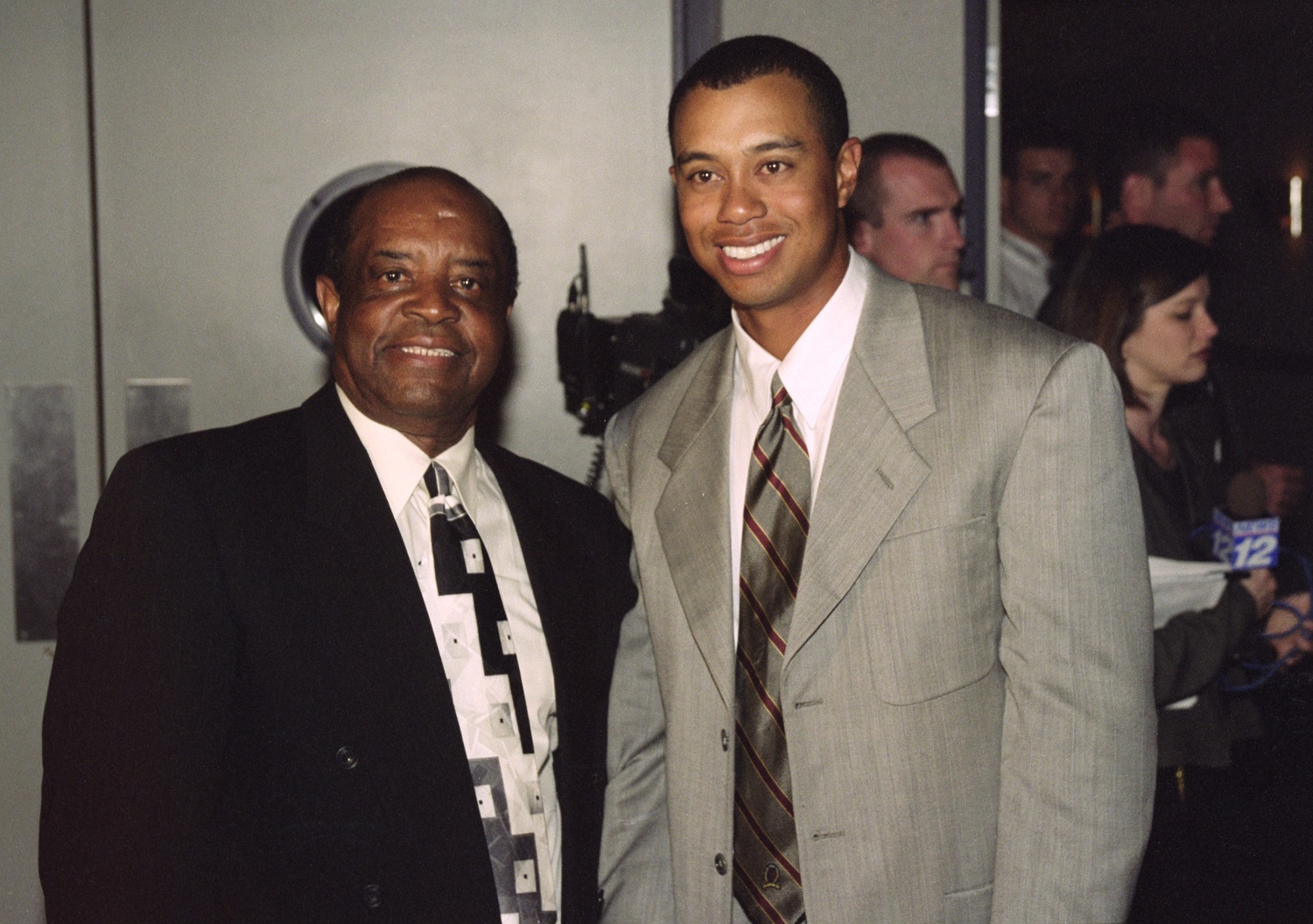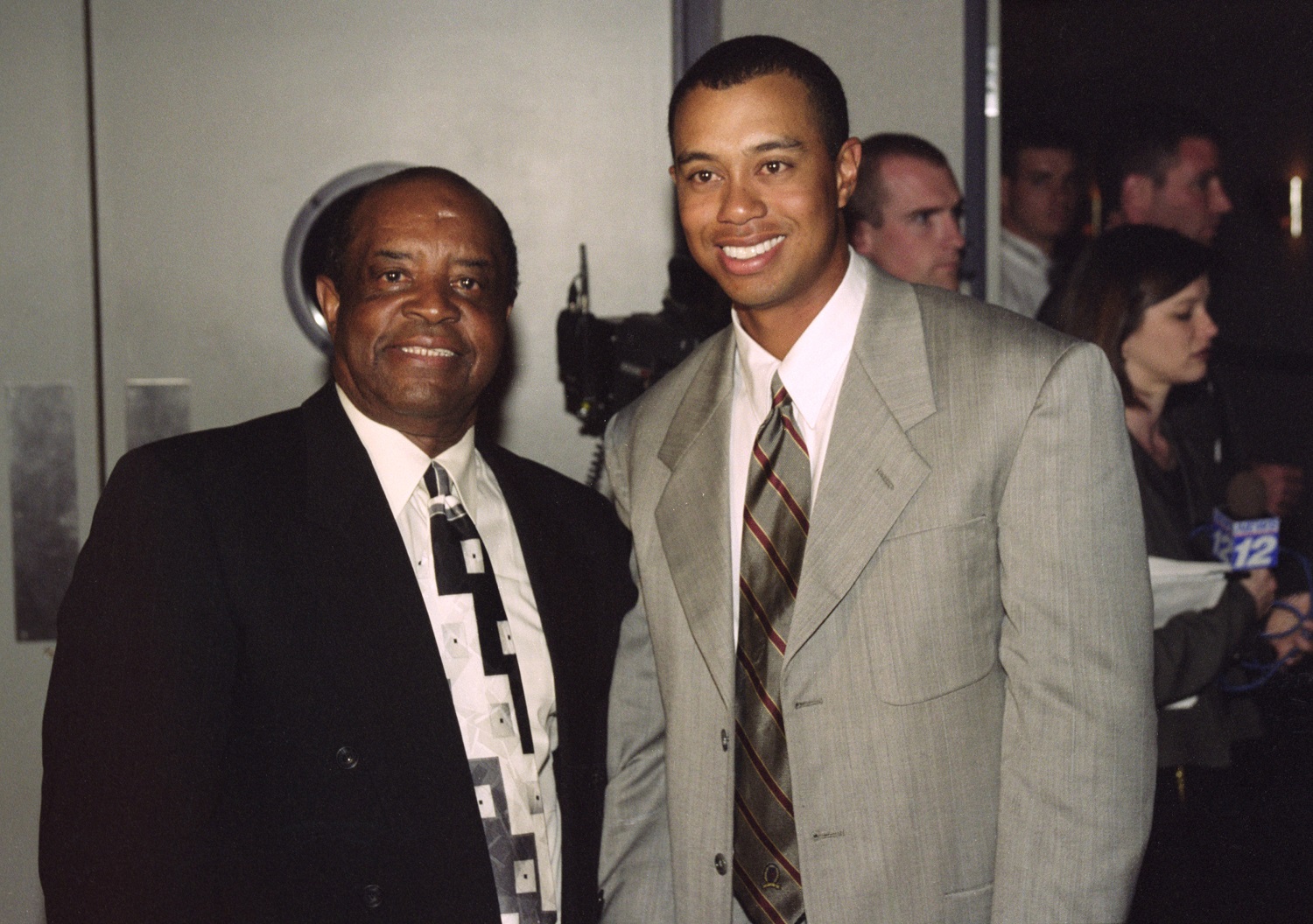 Following the historic announcement from Augusta National regarding Lee Elder, it didn't take five-time Masters champion Tiger Woods long to react. Woods kept things short and sweet but his "We all belong" message was powerful in itself.
Congratulations to Lee Elder. It's a well-deserved honor that is certainly long overdue.