Why the Worst Round in Masters History Can't Be Found in the Record Books
The late, great Billy Casper might just be the most underrated golfer in the history of the PGA Tour. Despite having the seventh-most wins in tour history and three major championships to his name, including a win at The Masters, Casper was often overlooked in his era as the prime years of his career overlapped with those of golf's "Big Three," the group consisting of Jack Nicklaus, Arnold Palmer, and Gary Player.
But despite all he accomplished throughout his career, there is one little black mark on Billy Casper's resume as he's responsible for the worst round in the history of The Masters. To be fair, however, he was 73 years old when he shot it and it actually never even counted.
Billy Casper had an extremely underrated career
After spending a very short time at the University of Notre Dame on a golf scholarship, Billy Casper turned pro in 1954 and earned his first victory on the PGA Tour two years later. In 1959, he captured his first major championship by winning the U.S. Open at Winged Foot and won a second U.S. Open title seven years later by defeating Arnold Palmer in a playoff at the Olympic Club in San Francisco. In between those two wins, Casper won 22 times on the PGA Tour.
After racking up an additional 14 PGA Tour victories, Billy Casper won The Masters in 1970 by defeating Hall of Famer Gene Littler in a playoff. Casper won his final PGA Tour event in 1975, giving him 51 victories for his career, good for seventh on the all-time wins list.
He won a PGA Tour event in 16 consecutive seasons from 1956 to 1971, the third-longest streak in history. And the 27 tournaments he won from 1964 to 1970, including his win at The Masters, gave him two more than Jack Nicklaus during that same time frame and six more than Arnold Palmer and Gary Player combined. Casper also holds the U.S. record for the most points ever won at the Ryder Cup with 23.5, which he accumulated over the course of eight appearances.
He was asked not to play at The Masters in 2005
One of the great things about winning The Masters is getting that lifetime spot in the tournament. While the other major championships eliminate the automatic exemption after five to 10 years, The Masters doesn't work that way. Players can choose to play for as long as they like, even if they know they have no chance of winning. Some choose to bow out after a certain amount of time while others have opted to play for as long as they possibly can.
1957 Masters champ Doug Ford was 78 years old when he teed off at Augusta in 2001, although he walked off the course after just one hole. The following year, he was sent a letter by the folks at Augusta asking him to stop competing, a practice that happens more often than people might think. Billy Casper was sent the same letter in 2005 but decided to give it a go one more time at the age of 73, which led to the worst round in Masters history.
Billy Casper shot a 106 at The Masters in 2005 but never turned in his scorecard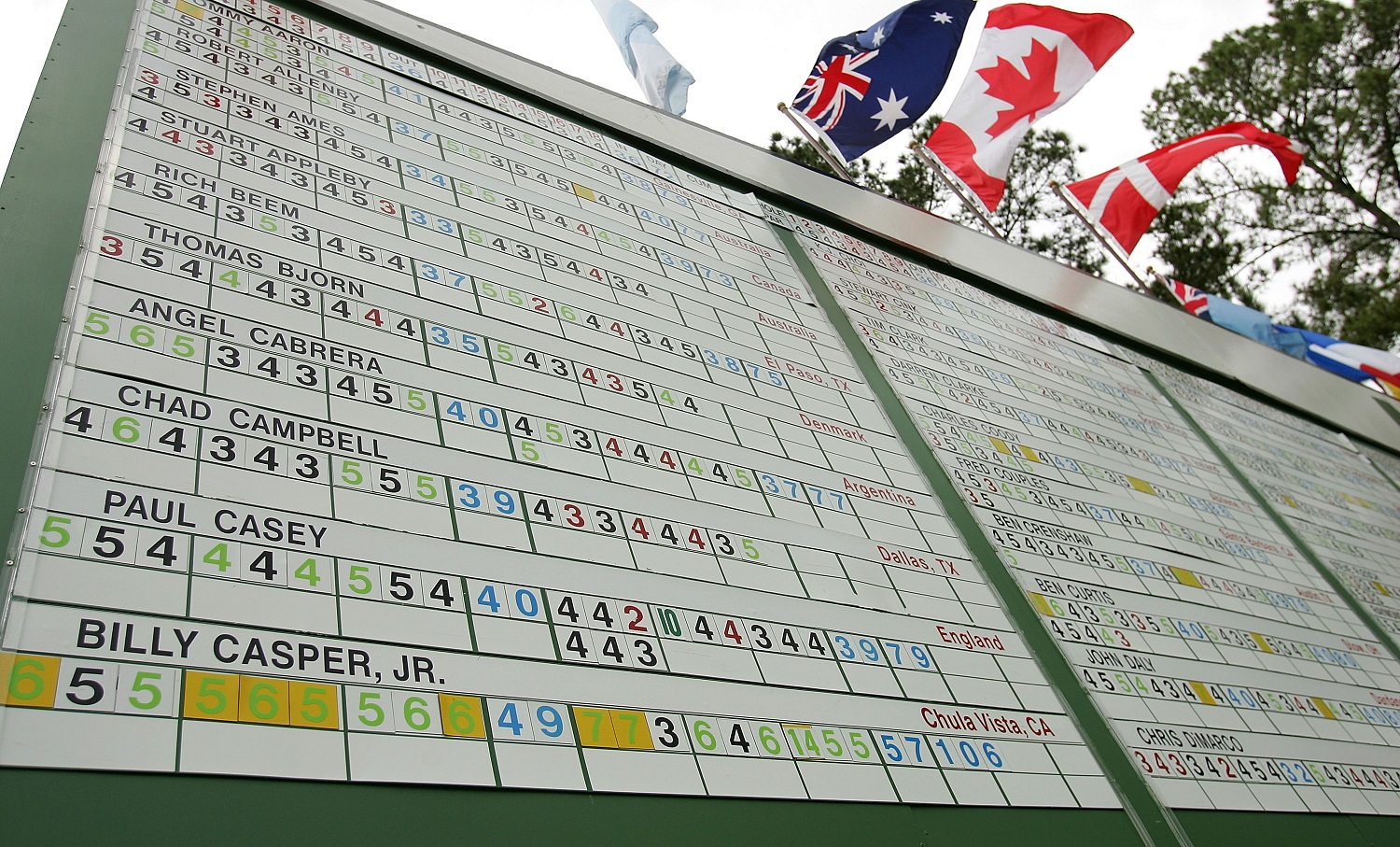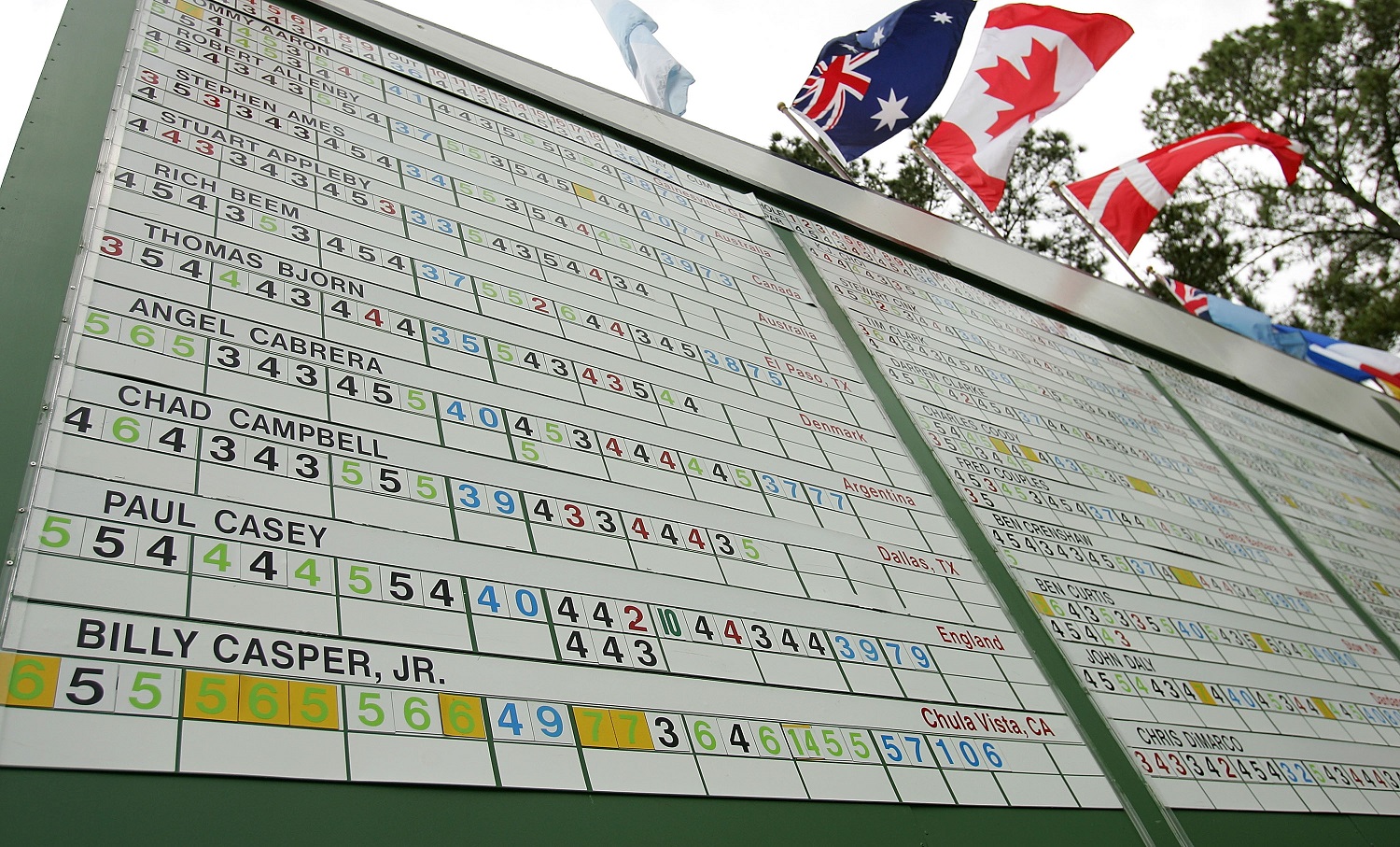 At any golf tournament, obviously including The Masters, a round is not considered "official" unless the player turns in his scorecard, which is why Billy Casper's historically bad round in 2005 can't be found in the record books as he chose not to do so.
35 years after his win at Augusta, Billy Casper shot a 34-over round of 106 in the first round of The Masters in 2005, shooting 49 on the front and 57 on the back. Here's what his scorecard looked like that day: 6-5-5-5-6-5-5-6-6-7-7-3-6-4-6-14-5-5=106.
Notice the 14 at the par-3 16th hole. Now, if this were an official round, not only would it be the worst round in Masters history, but the 14 would be the highest single-hole score in tournament history as well. But since this round officially never took place, 13 is the highest score on a single hole, a record shared by Tommy Nakajima (13th hole, 1978), Tom Weiskopf (12th hole, 1980), and Sergio Garcia (15th hole, 2018).
As for the official worst round in Masters history, that belongs to amateur Charles Kunkle, who shot a 95 in the final round at Augusta in 1956. There was no cut at The Masters back then and Kunkle finished at 52-over for the tournament, the worst four-round score in Masters history.
As for Billy Casper, that round in 2005 was the last he ever played at The Masters. He passed away in February 2015 at the age of 83.
All stats courtesy of Masters.com