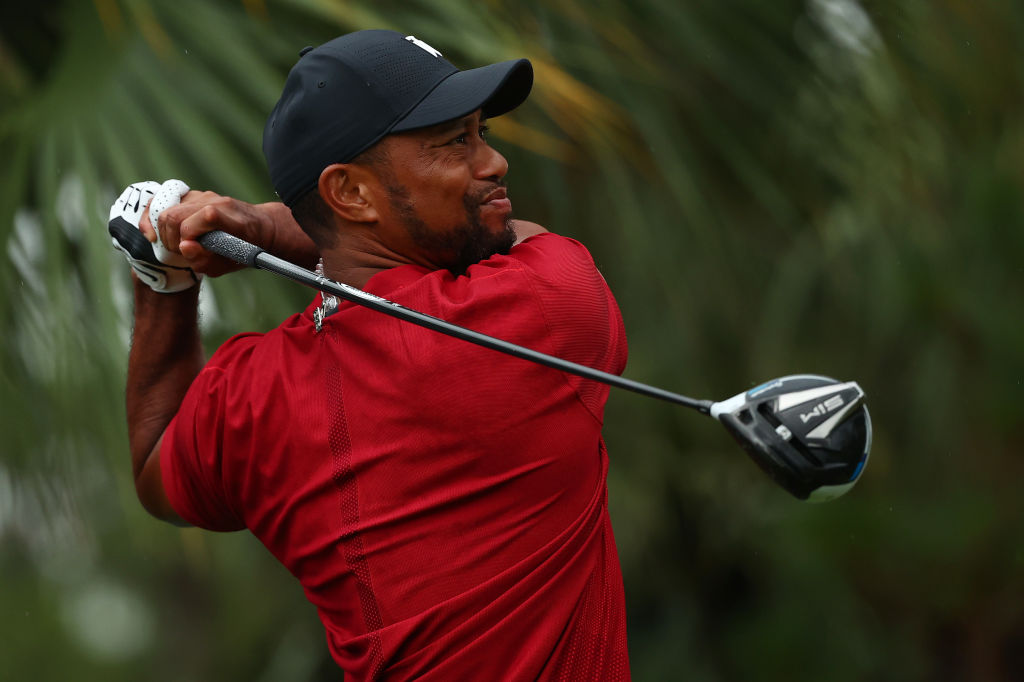 Tiger Woods Has Made More in PGA Tour Earnings Than Any Player in History and It's Not Even Close
A look at how much money 15-time major championship winner Tiger Woods has made in his career on the PGA Tour.
Like most big-name athletes, Tiger Woods makes a lot more money in endorsements than he does playing his actual sport. But that doesn't mean that the defending Masters champ hasn't raked in the cash on the golf course. In a professional career that's crazily spanned close to a quarter of a century now, Tiger has made more money than anyone in PGA Tour history and it's really not even close. But that's what winning 82 times will do for you.
How much money has Tiger Woods made on the PGA Tour?
Following a stellar amateur career that included three consecutive U.S. Junior Amateur titles followed by three straight U.S. Amateur wins, both records, Tiger Woods turned pro in 1996 and made an immediate impact, winning his fifth pro start. After winning two more events, he won his first major championship in 1997 with a record-breaking performance at The Masters, becoming the youngest winner of the green jacket in history.
Since then, he's had one of the greatest careers in the history of the sport. He's won 15 major championships, including the historic 'Tiger Slam' in 2000-2001 where he won four in a row, second only to Jack Nicklaus' career record of 18. He's tied for the all-time lead with Sam Snead with 82 wins on the PGA Tour. He's spent a record 683 weeks atop the Official World Golf Ranking, including a stretch of 281 consecutive weeks, also a record.
Naturally, a career like that is going to bring in quite a few bucks, especially with the bigger PGA Tour purses that Tiger himself is mostly responsible for. Since turning pro, Woods has made $120,851,706 in earnings.
He's made close to $30 million more than Phil Mickelson, which you know he loves
With over $120 million in PGA Tour earnings, Tiger Woods easily sits atop the all-time money list. In second place is none other than Tiger's longtime rival, Phil Mickelson. Since turning pro in 1992, Lefty has earned over $92 million. Here's a look at the top 10 on the PGA Tour career money list.
Tiger Woods: $120,660,780
Phil Mickelson: $92,315,394
Jim Furyk: $71,479,894
Dustin Johnson: $71,279,775
Vijay Singh: $71,236,216
Adam Scott: $56,105,547
Rory McIlroy: $54,910,517
Justin Rose: $54,722,392
Sergio Garcia: $52,760,897
Matt Kuchar: $52,600,772
Now just imagine that if Tiger Woods hadn't missed all that time due to injury or if he had played his entire career with the purses that the PGA Tour has now. He'd likely be looking at somewhere close to $200 million.
What year did Tiger Woods win the most money?
So with more than $120 million in career PGA Tour earnings, what year did Tiger Woods make the most money? While most might think that it would be the year 2000, the year he won three major championships and 10 tournaments overall, the answer is actually 2007, which actually shouldn't be that surprising as that was the first year of the FedEx Cup.
In 2007, Tiger won seven times, including the PGA Championship. He also won two World Golf Championships, which always bring big paydays, and finished second at The Masters and the U.S. Open, which provided some nice checks as well. Furthermore, he won the last two events of the FedEx Cup Playoffs, which obviously helped him to the FedEx Cup title, which brought a $10 million bonus. Overall, Tiger Woods won $22.9 million in 2007. He won just over $21 million two years later, the year he won his second FedEx Cup title.