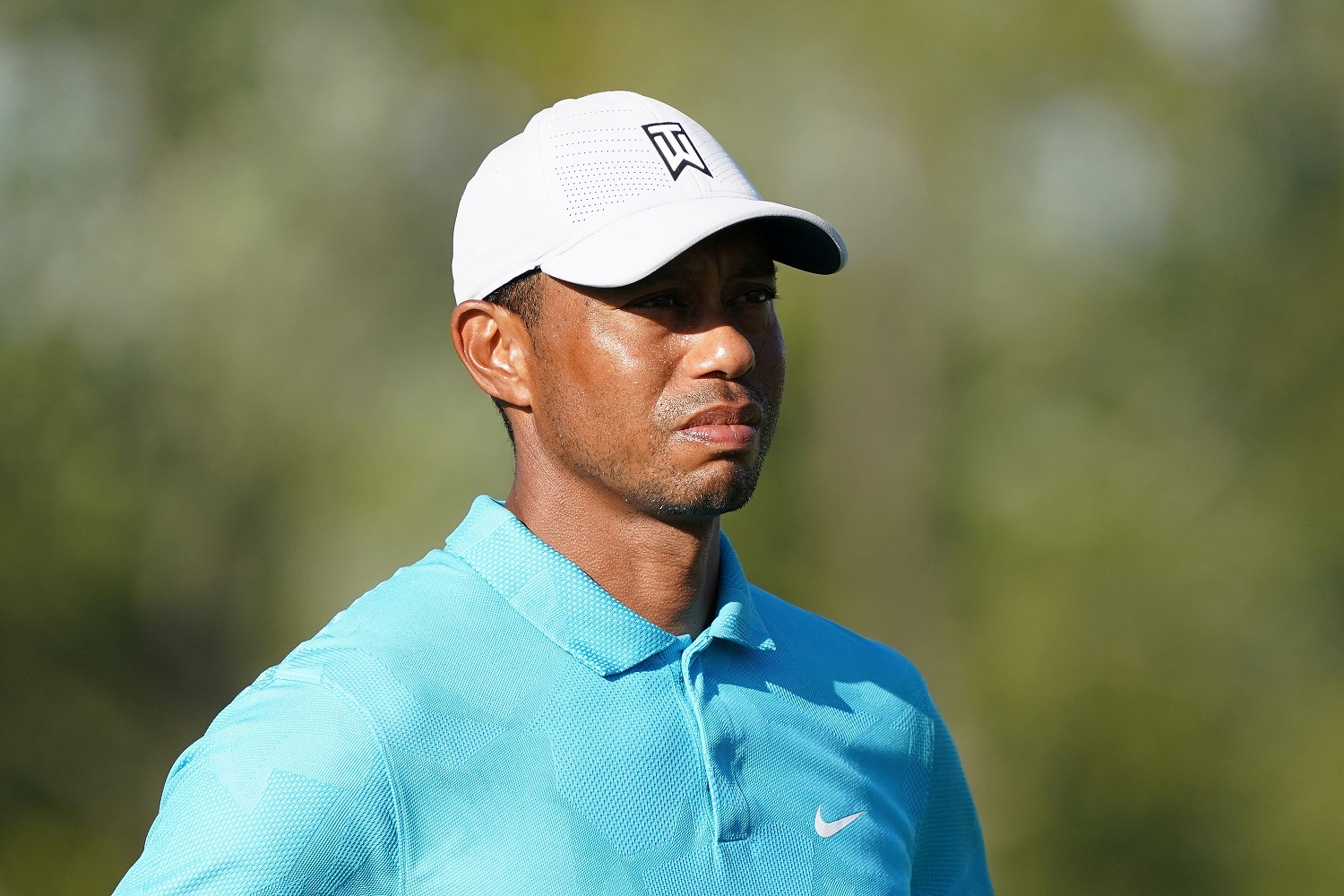 Tiger Woods Addresses a Potential PGA Tour Boycott in the Wake of the Jacob Blake Police Shooting
In the wake of the Jacob Blake police shooting, Tiger Woods addressed the possibility of boycotting the PGA Tour BMW Championship.
It's certainly been a historic week in sports. In the wake of the police shooting of Jacob Blake in Wisconsin this past Sunday, the Milwaukee Bucks chose to boycott Game 5 of their first-round NBA playoff series with the Orlando Magic, which led to all games being postponed on both Wednesday and Thursday. Within just a few hours, in a sign of solidarity, games in MLB, MLS, and the WNBA were called off as well. NFL practices were canceled. The WTA suspended their tournament in New York. The NHL postponed playoff games as well. The PGA Tour, however, has chosen not to delay this week's BMW Championship, although Tiger Woods, one of the few Black players on the PGA Tour, says it was discussed.
The PGA Tour released a statement on the ongoing protests in sports
Ahead of the first round of the BMW Championship at Olympia Fields, the second leg of the PGA Tour FedEx Cup Playoffs, commissioner Jay Monahan released a statement on the ongoing protests in the sports world and why the PGA Tour chose to continue with the tournament.
"The MLB, MLS, NBA, WNBA, and WTA protests are player-led, peaceful, powerful ways to use their respective platforms to bring about the urgent need for change in our country. There have been a number of efforts in the past to send a message that the current climate is unacceptable, and these teams, leagues, and players now taking this step will help draw further attention to the issues that really matter. The PGA Tour supports them – and any of our own members – standing up for issues they believe in.

"The PGA Tour made a pledge over the summer to be part of the solution, and we have been actively working to make deeper and more specific commitments to racial equity and inclusion in the communities where we play, as well as supporting national organizations within this movement that we had not previously engaged with. However, we understand that now is not the appropriate time to highlight our programs and policies, but rather to express our outrage at the injustice that remains prevalent in our country.

"Sports have always had the power to inspire and unify, and we remain hopeful that together, we will achieve change."

PGA Tour Commissioner Jay Monahan
Tiger Woods did say on Thursday that postponing or delaying the tournament was discussed.
Tiger Woods says a boycott was discussed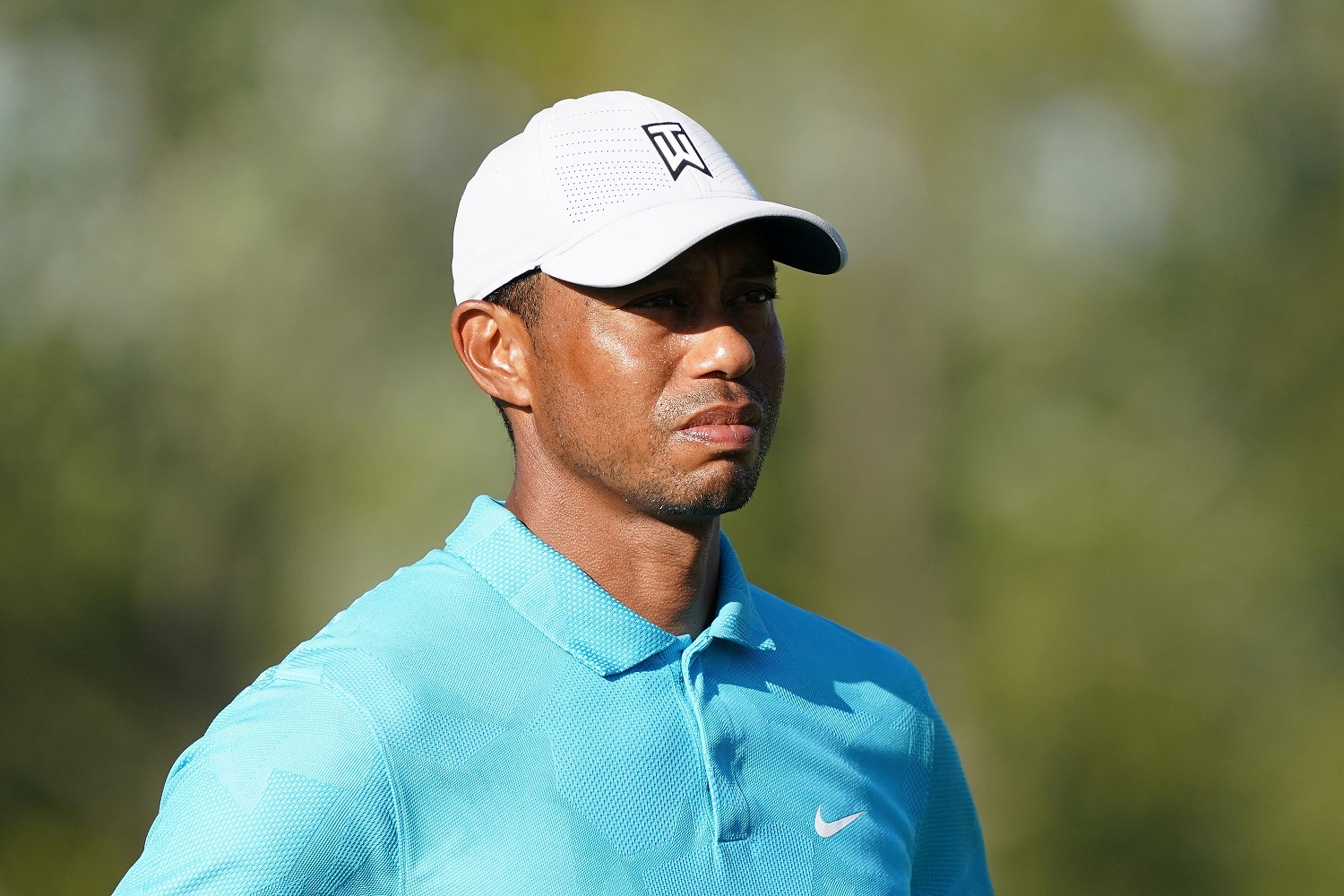 Following his first round at the BMW Championship, in which he shot a 3-over round of 73, Tiger Woods was asked whether or not he contemplated sitting out the tournament, where he desperately needs a good finish to have any chance of making the top 30 of the FedEx Cup standings to qualify for the Tour Championship. The 82-time PGA Tour winner said that there were discussions had but that all the players, including himself, were on board with playing the BMW Championship as scheduled (h/t Golf.com).
"No, I talked to the commissioner and they were on board. Obviously he released his statement, and all the guys were on board. So no, obviously there was talk about it because of obviously what happened, but we're all on board, on the same page."

Tiger Woods
Cameron Champ, the only other player besides Tiger Woods of Black heritage in the field of 69 this week, also felt that playing was the right thing to do and chose to make a statement with his attire.
Cameron Champ wore one white shoe and one black shoe at the BMW Championship
Like Tiger Woods, Cameron Champ is of mixed ancestry. Like his father, Jeff, Cameron was born to biracial parents and has long had to deal with racism in a predominantly white sport. Champ was fully on board with playing the BMW Championship this week, saying that he could show more support for social equality by playing as he could express himself on the course, which he certainly did on Thursday.
Champ showed up for his first round at Olympia Fields wearing one white shoe and one black shoe, both with messages written on them. His right shoe had "Jacob Blake" and "BLM" and his left had "Grandpa Champ," which refers to his late grandfather, Mack Champ, a Black man who grew up in the South during the Jim Crow era. Champ also delivered a strong message with his words following his first round (h/t New York Times).
"When people say all lives matter, yes, all lives matter, but so do Black lives," Champ said. "It's a situation where, again, as a country, as a whole we've kind of dug ourselves a hole. Now with media and people videotaping and seeing things, it's starting to come alive. People are starting to talk about it, which is the good thing. Without dialogue, without talking about it, nothing is going to happen."

Cameron Champ
Tony Finau, who is of Tongan and Samoan descent, also supported the decision to play, citing the charity benefits that PGA Tour events bring to the host areas.