Jordan Spieth Was Once the Victim of a Hilarious Yet Cruel Prank
As of October 2020, it had been a rough couple of years for Jordan Spieth — at least in terms of winning, anyway. Let's not get this twisted.
Yes, Spieth has struggled on the PGA Tour since his last victory at The Open Championship in 2017, but the 27-year-old Texan still lives a pretty good life. He's got millions upon millions of dollars in the bank, a $7 million mansion in Dallas, is married to his high school sweetheart, and has three major championships and 11 PGA Tour wins to his name. Jordan Spieth is doing just fine.
However, the former No. 1 player in the world recently had a big moment taken away from him after becoming the victim of a prank while playing a casual round in Colorado. What's even better is that it came at the hands of someone he'd never met.
Jordan Spieth wanted to play a casual round while on vacation
So here's the story on what happened, which was recently shared with Golf Digest.
During the time in which the PGA Tour was shut down due to COVID-19, Spieth and his wife, Annie, were vacationing in Colorado. Wanting to get a little work in, Spieth made plans to play at the Snowmass Club, a private course near Aspen. Naturally, word spread quickly that a former Masters, U.S. Open, and Open Championship winner would be on the premises and some folks that live on the course hit their backyards to get a glimpse.
One of those people was local property manager Shane Smith, who lives on the 12th hole. Now, the 12th at Snowmass is apparently a drivable par-4 and Smith likes to have fun with some of the players that come through and one of the most popular players in golf would be no exception.
Jordan Spieth thought he had a hole-in-one on a par-4
So Jordan Spieth gets to the tee at the 12th and decides he's going to go for the green. However, it's an elevated green so players can't see where their ball lands. Apparently, Spieth's ball landed approximately 20 feet from the hole.
At this point, Smith, thinking it would be funny, decided to run onto the green and put Jordan Spieth's ball in the hole, just as he'd done to other golfers in the past. When Spieth arrived to the green, he couldn't find his ball but then spotted Smith and asked him if he'd seen it.
Smith casually told him that the ball had bounced twice and found the cup, at which point Jordan Spieth began to celebrate as he'd never gotten a hole-in-one on a par-4. Annie had joined in the hoopla and Smith knew his prank was getting out of control so he decided to come clean.
The 3-time major champ very gracious about the whole thing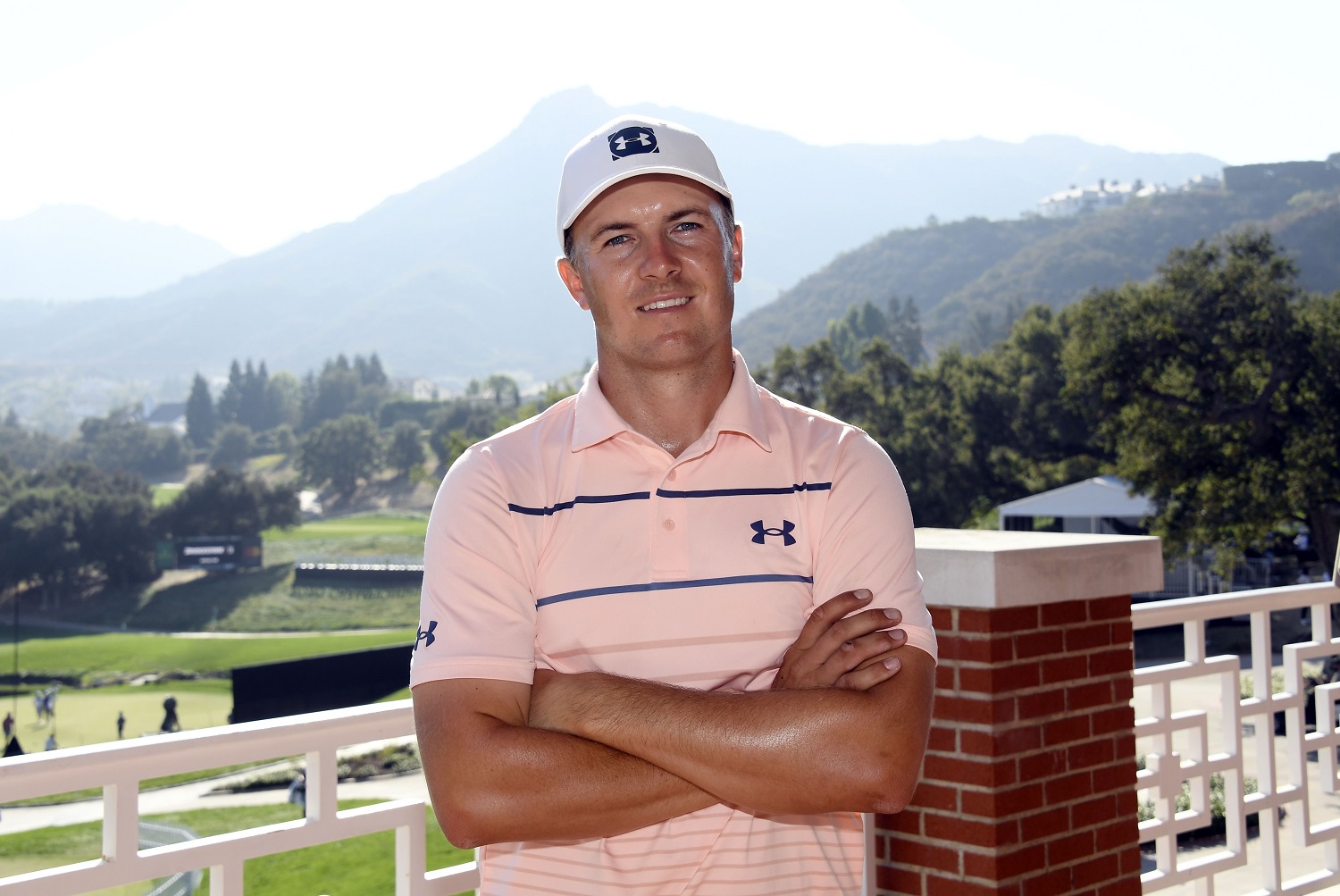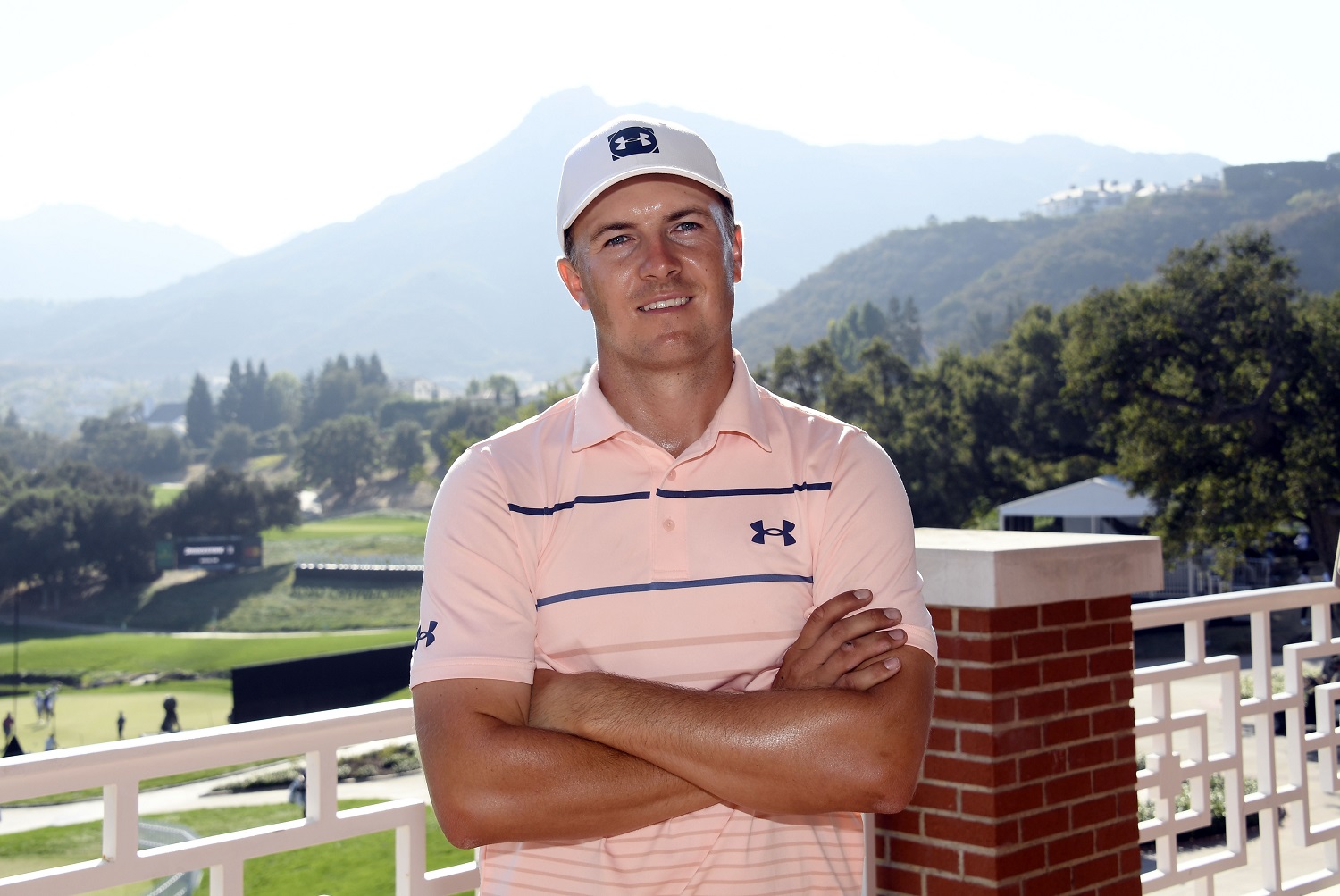 As Jordan Spieth was ready to move on with his day, Shane Smith knew he had to come clean and says that the PGA Tour star took everything in stride when the truth was finally revealed.
"I told him, 'Hey, man, I was trying to be funny, and you might not be able to hear me because I have my foot so far down my throat. But your ball finished over there. I actually put it in the hole.'

"He [Spieth] told me, 'Man, you took me from the mountaintop way down to the valley.'

"I told him I knew who he was. He couldn't have been nicer about the whole thing. Just an awesome story that I'll never forget."

Shane Smith on Jordan Spieth
So did Jordan Spieth make the eagle putt or what?