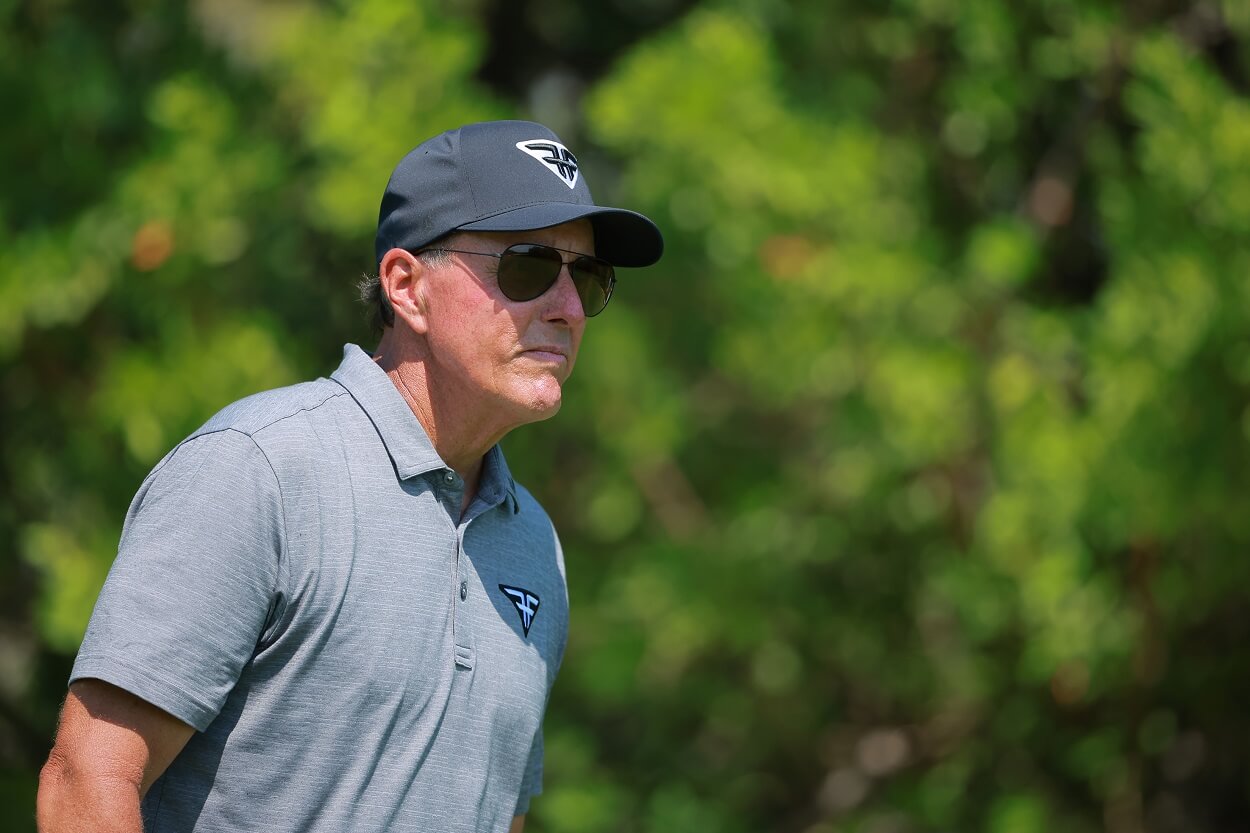 Phil Mickelson Continues to Waste LIV Golf Money and Literally Drops to a New Low Point in His Career
Phil Mickelson continues to struggle in LIV Golf and has hit a new career-low in the world rankings.
No matter how you feel about the guy, Phil Mickelson will forever be one of the greatest golfers ever to walk the planet. He's tied for eighth on the all-time PGA Tour wins list with 45, and his six major championship victories are good for a tie for 12th.
But his play since joining LIV Golf has been absolutely atrocious and likely not what the Saudi backers were hoping for when they threw hundreds of millions of dollars at him last year.
Yes, Mickelson is 52 years old. So we can't expect him to be the player he once was. With that said, however, it's not even been two years since Phil claimed that sixth major with a win at the 2021 PGA Championship. So that makes the dropoff look that much more severe.
And that dropoff has been terrible — much like the TV ratings were for LIV Golf's 2023 season opener (Ba Dum Tss). If you missed it — and the numbers say you did — Lefty again didn't fare particularly well this past weekend in Mexico.
And Monday wasn't much better for Mickelson as he literally sunk to a new low point in his professional career.
Phil Mickelson has struggled since joining LIV Golf
So just how bad has Phil Mickelson played since joining LIV Golf?
In his first four starts in the Saudi-backed series last year, he shot a combined 28-over par with finishes of T33, T40, 35, and T40. These are 48-player fields, folks.
Mickelson's fifth start was his best as he tied for eighth in the LIV Golf Chicago event, shooting a 6-under 66 during the final round at Rich Harvest Farms to finish with the same score for the week. But he then finished 10 shots back of the winner in Bangkok in a tie for 15th and tied for 35th in Jeddah, finishing 11 shots behind Brooks Koepka. He then lost to Cam Smith in the opening round of the LIV Golf Team Championship, ending his tumultuous season.
And as for this past weekend's season opener at El Camaleon Mayakoba, Mickelson tied for 27th at 1-over for the week, finishing 17 shots back of surprise winner Charles Howell III. And it took a 4-under round from Phil on Sunday just to climb into the top 30.
So that's what $200 million gets you? Seriously, despite having essentially unlimited resources in that Public Investment Fund, the Saudis have to be having some sort of buyer's remorse at this point.
Mickelson has dropped out of the top 300 in the world rankings for the first time as a pro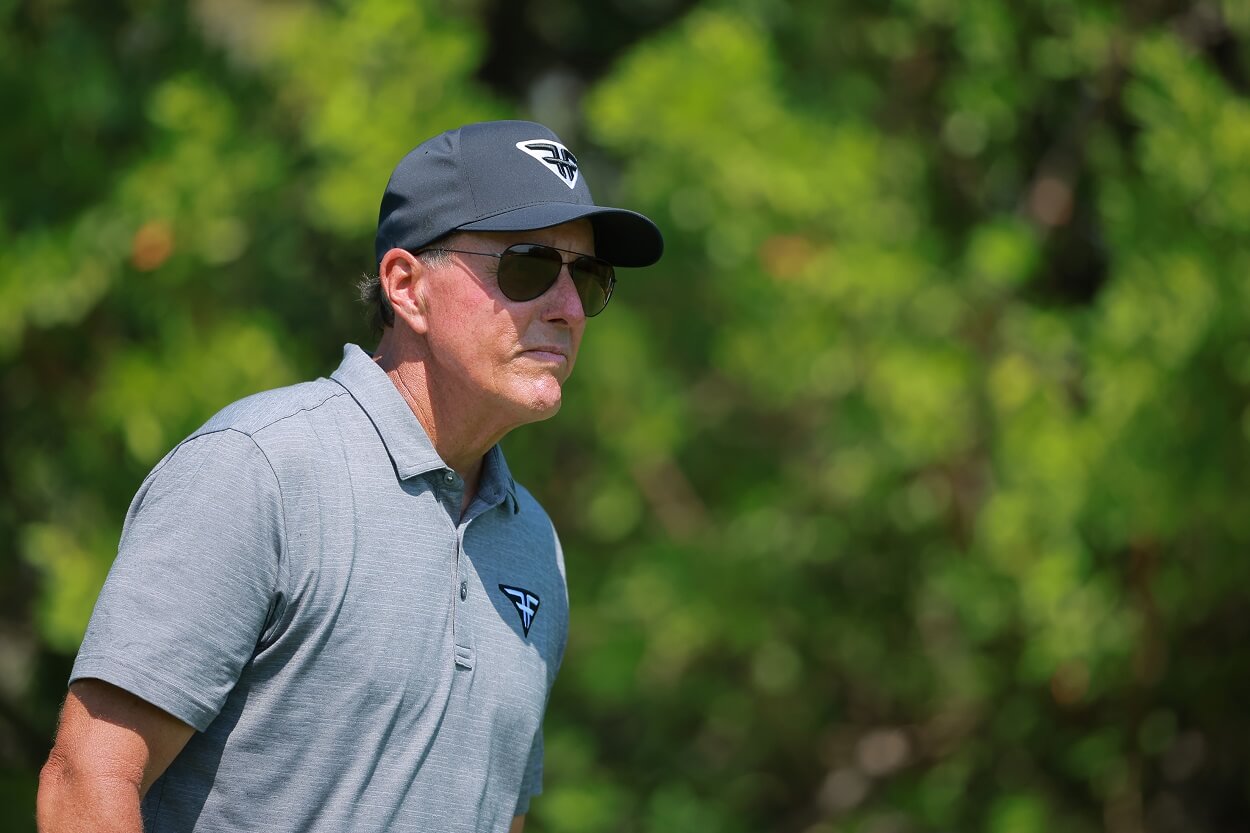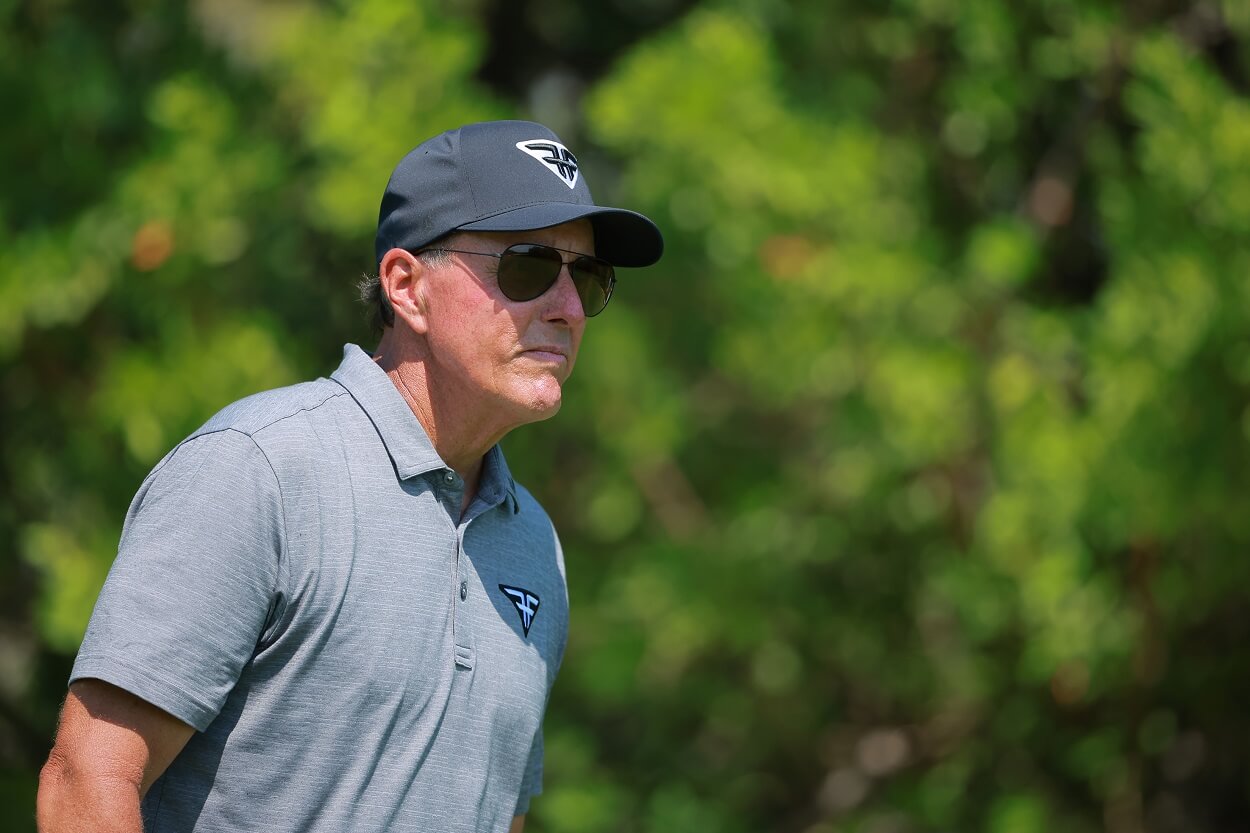 As for that career-low point referenced earlier, that pertains to Phil Mickelson's current standing in the Official World Golf Ranking.
In the latest rankings, Lefty dropped from No. 298 to No. 318, marking the first time in his professional career that he's been outside the top 300. The last time he was ranked this low was in January 1991, when he was still an amateur.
Mickelson was ranked 462nd when he notched his first PGA Tour win (he's still the last amateur to win on the PGA Tour) in Tucson, a victory that vaulted him to No. 164. He climbed into the top 100 for the first time in 1993 and remained there until 2021. A year ago at this time, Phil was still ranked 42nd.
Of course, this drop shouldn't come as a surprise, as LIV Golf events don't currently qualify for OWGR points.
But it's certainly symbolic of just how far Phil Mickelson has fallen over the last year. One has to wonder if he even cares, though, as the same can't be said for his bank account.