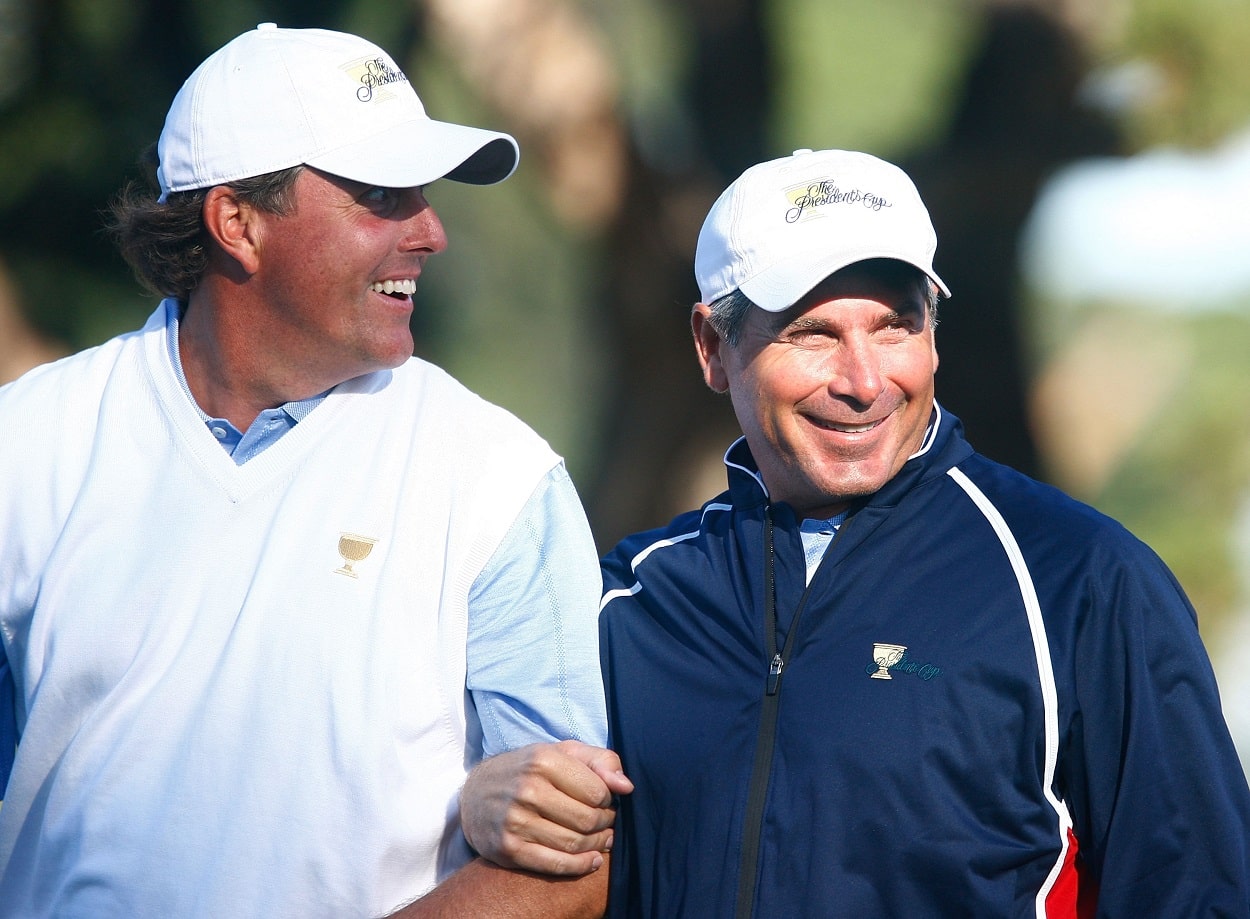 Fred Couples Wrecks Phil Mickelson for Signing With LIV Golf: 'Have You Ever Seen Phil Look So Stupid in His Life?'
Fred Couples had some not-so-nice things to say about Phil Mickelson's jump to LIV Golf.
Easily one of the most beloved golfers of his generation, Fred Couples has always seemed like an easy-going guy, am I right? He's got that calm demeanor, that smooth swing, and just seems to glide when he walks. I mean, the guy looks like he's wearing boat shoes on the golf course. How much more relaxed can you get?
But "Boom Boom" recently ran a little hot when discussing Phil Mickelson and his recent jump to LIV Golf, a move Couples says ends their longtime friendship.
Fred Couples slammed Phil Mickelson for signing with LIV Golf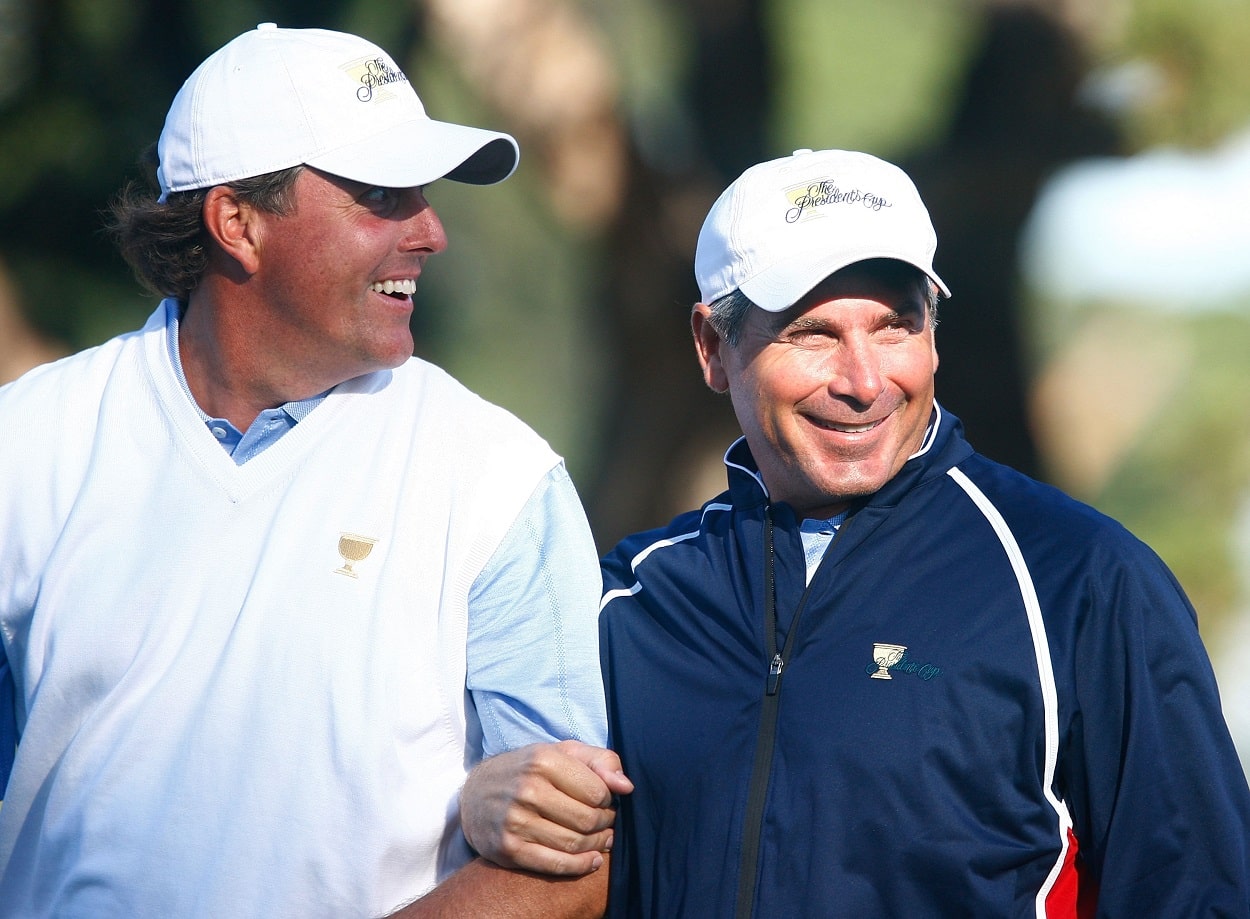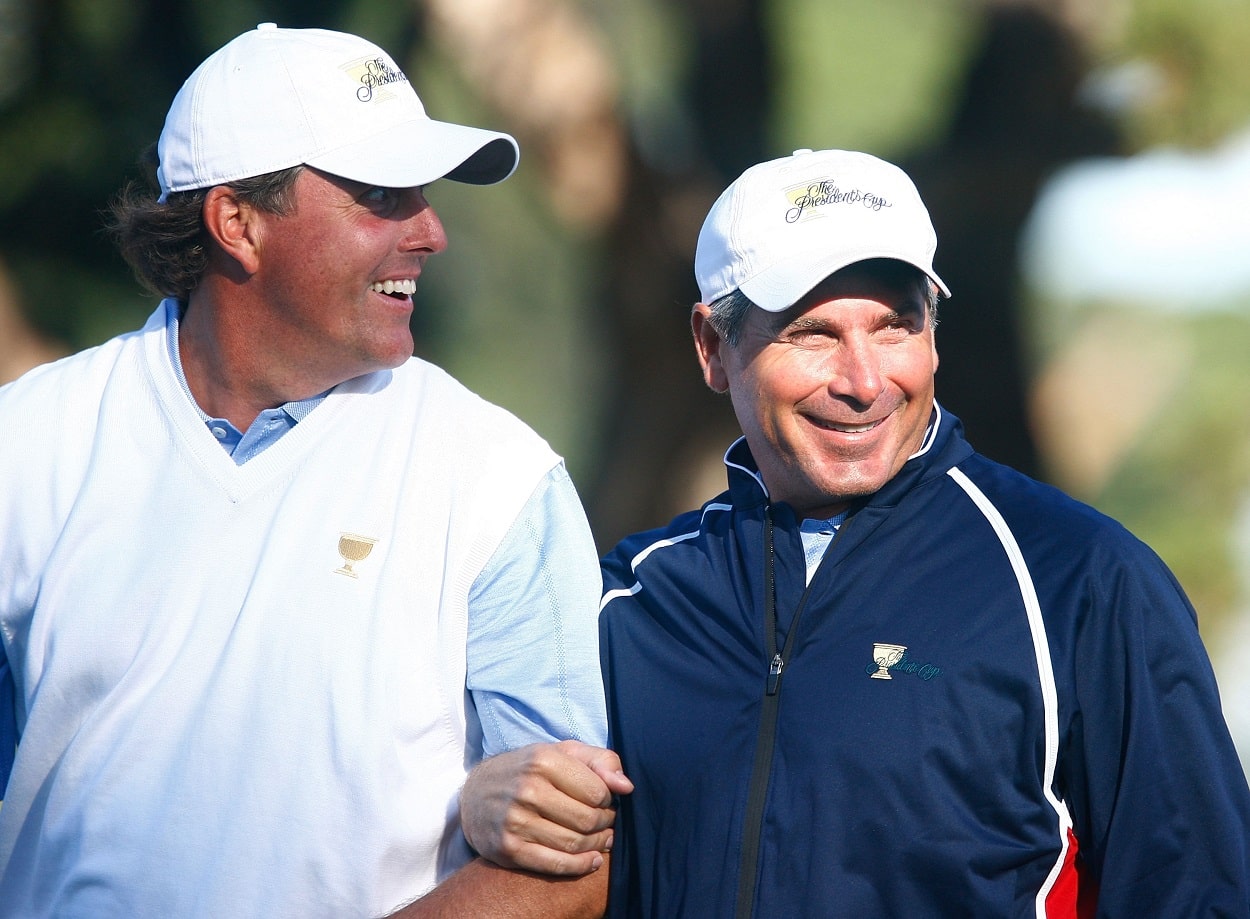 Couples has made no secret of the fact that he's not a fan of LIV Golf. As it is with many, many, many others, the '92 Masters champ can't get on board with a golf series bankrolled by the Saudi Arabian government, which has long come under fire for various human rights violations. 
Like Couples, Mickelson was a longtime fan favorite on the PGA Tour. And while the six-time major champion mainly received positive reactions from the U.S. Open gallery at The Country Club in Brookline a couple of weeks back, he's lost the support and the respect of many of his fellow golfers. And Couples recently made it clear that he's in that group. 
In an interview with Golf.com this week, Couples touched on several topics pertaining to LIV Golf, including the press conferences in which all the players – well, maybe minus Pat Perez – essentially refuse to truly open up. And Freddie specifically called out Lefty and didn't hold back. 
"These guys – you've seen their interviews, right? Have you ever seen Phil look so stupid in his life? They know it's a joke."

Fred Couples on Phil Mickelson
But Couples didn't stop there on Phil. 
"I don't think I'll ever talk to him again. What for? I'm not in the same boat as him anymore, and probably never will play golf with him again. I'm not saying that to be mean. We're just in different orbits."

Fred Couples on Phil Mickelson
Couples might be 62 now, but he's still hitting bombs.
Like Sportscasting on Facebook. Follow us on Twitter @sportscasting19 and subscribe to our YouTube channel.