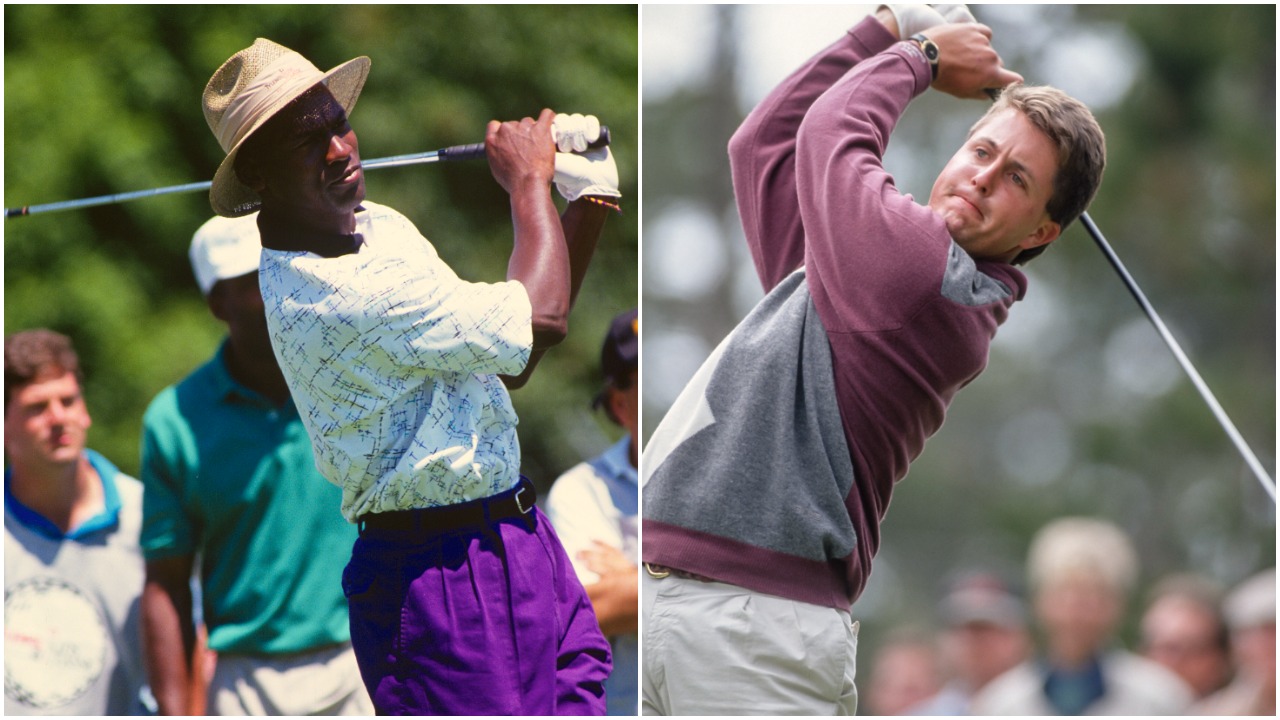 Michael Jordan Was a Controversial Entrant in a Prestigious Amateur Golf Event and Was Lit up by 21-Year-Old Phil Mickelson, Who Specifically Asked to Be Grouped With His Airness
At the 1991 Western Amateur, Phil Mickelson asked to be grouped with controversial entrant Michael Jordan and beat him by 32 strokes.
In the summer of 1991, two of the greatest professional athletes of their respective generations, Michael Jordan and Phil Mickelson, played a couple of rounds of golf together. That week, however, neither was considered a professional as they were playing the Western Amateur, one of the most prestigious amateur golf tournaments in the world.
And just to give you an idea of just how prestigious the tournament is, the list of winners over the years includes such the event was first held in 1899 includes Francis Ouimet, Jack Nicklaus, Andy North, Ben Crenshaw, Curtis Strange, and Tiger Woods. And you might also recognize a few names that competed at the Western but weren't able to win it, names such as new gold medalist Xander Schauffele, Dustin Johnson, Jordan Spieth, and Justin Thomas.
So it's clear to see why 21-year-old Mickelson was playing in this event, right? But why would Jordan, who just six weeks earlier had won his first NBA title, be in the field? Well, that was actually quite controversial but, nonetheless, he was in the field and was grouped with Mickelson for the first two rounds, a grouping Lefty actually requested. And things went about as you'd expect them to go.
Michael Jordan was a controversial entry in the 1991 Western Amateur
Over the years, the Western Amateur has extended exemptions to amateur golfers who are famous for playing other sports. Former Major League Baseball star Mark McGwire has participated in the tournament, as has former Dallas Cowboys quarterback Tony Romo.
One would think the exemptions are handed out in order to boost attendance at the event. And seeing as how Michael Jordan was easily the most famous athlete on the planet in 1991, it's easy to see why tournament organizers would have wanted him at Point O' Woods Golf & Country Club in Benton Township, Michigan, that summer. And it obviously worked as more than 5,000 people showed up.
However, Jordan's appearance came with controversy. Yes, he's long been a solid golfer and held a 3-handicap at the time. But some believed he was taking a spot away from someone who deserved to be there more, just as some believe Romo or Stephen Curry get undeserved exemptions in professional tournaments from time to time. And it didn't help matters that Jordan was serving on the board of the Western Golf Association at the time.
But, as we all know, Jordan is going to do what he wants to do. And for the first two rounds, he was paired with Mickelson, who specifically asked to be grouped with MJ for a specific reason.
Phil Mickelson specifically asked to be grouped with Jordan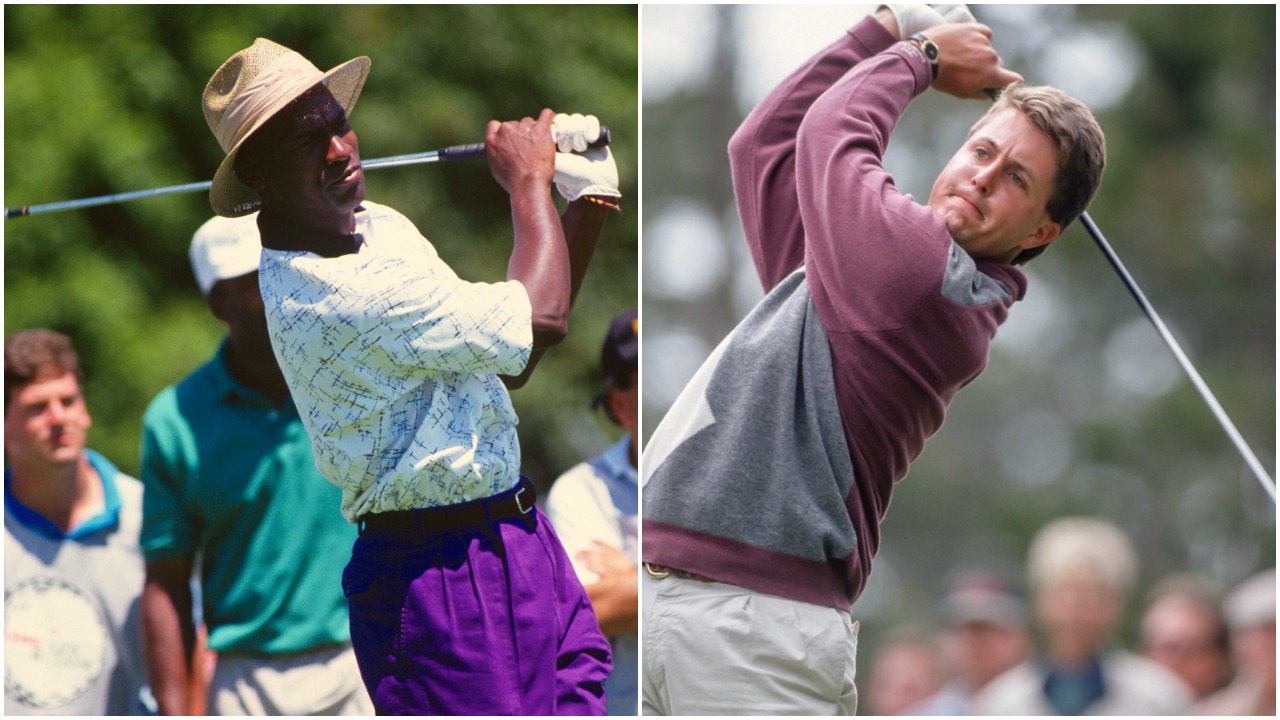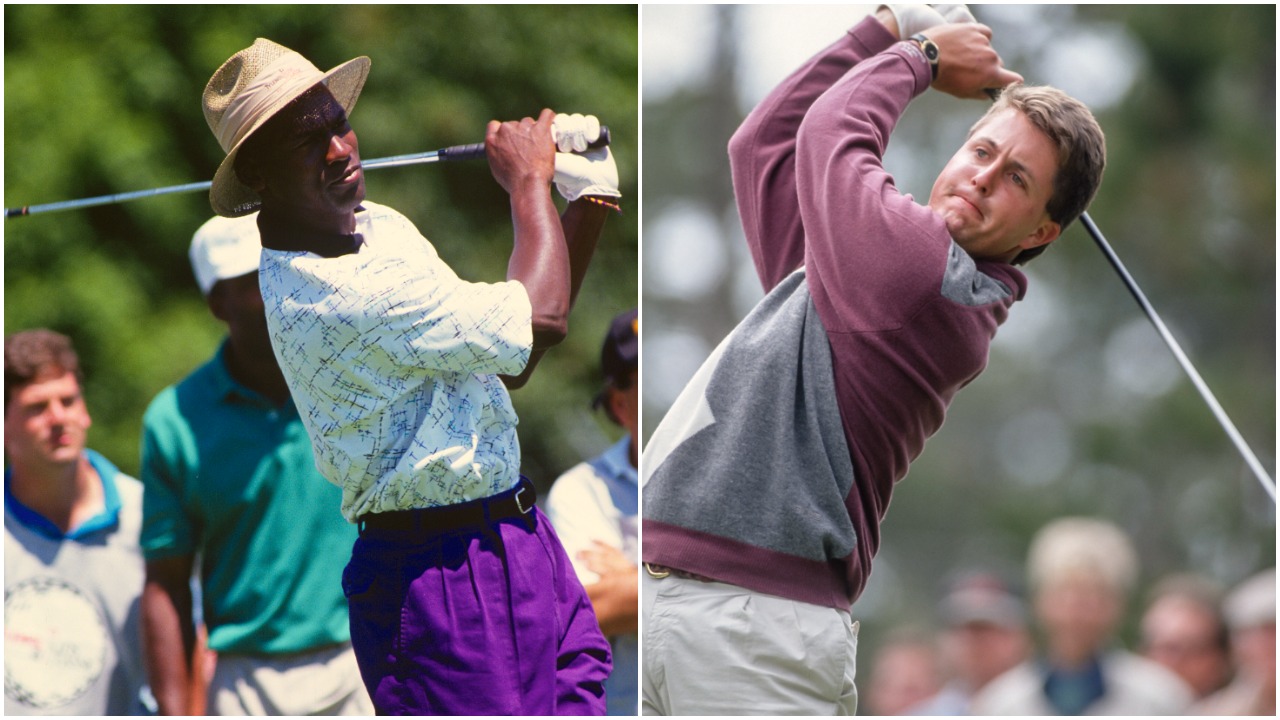 There was certainly no doubt that Mickelson belonged in the field at the '91 Western Amateur as the 21-year-old was the reigning NCAA and U.S. Amateur champion at the time. And let's not forget that just over six months earlier, he'd won a PGA Tour event as a 20-year-old, taking the Northern Telecom Open in Tucson by a stroke.
So it's no surprise that Mickelson was the favorite at the Western and he specifically asked tournament director Peter de Young to be grouped with Jordan as he believed he could handle the big crowds that were expected to follow the group better than anyone else. And he was certainly right as he played two rounds of brilliant golf to open his week. Jordan, on the other hand, didn't fare so well.
Mickelson beat Jordan by 32 strokes over the first two rounds and went on to win the event
Over the first 36 holes of the '91 Western Amateur, Mickelson was the only player to finish under par, shooting consecutive 4-under 67s over the first two rounds to send him to the second 36-hole qualifying stage. Jordan, however, struggled in his first true competitive golf event. He hit just three fairways, seven greens, and needed 36 putts on the way to a first-round 85, and followed it up with a second-round 81 to finish at 24-over, 32 strokes behind Mickelson.
But despite the poor performance that only made his inclusion in the tournament look worse, Jordan later called his short run in the '91 Western "the best experience I ever had in golf." Mickelson, who afterward said Jordan was "charisma on legs" and that it was "nice to know he's human," went on to win the event, beating future Open Championship winner Justin Leonard in the match-play final, and turned pro the following year.
Jordan, of course, won five more NBA titles with the Bulls, and Mickelson is now a six-time major championship winner after winning the PGA Championship at age 50 earlier this year.