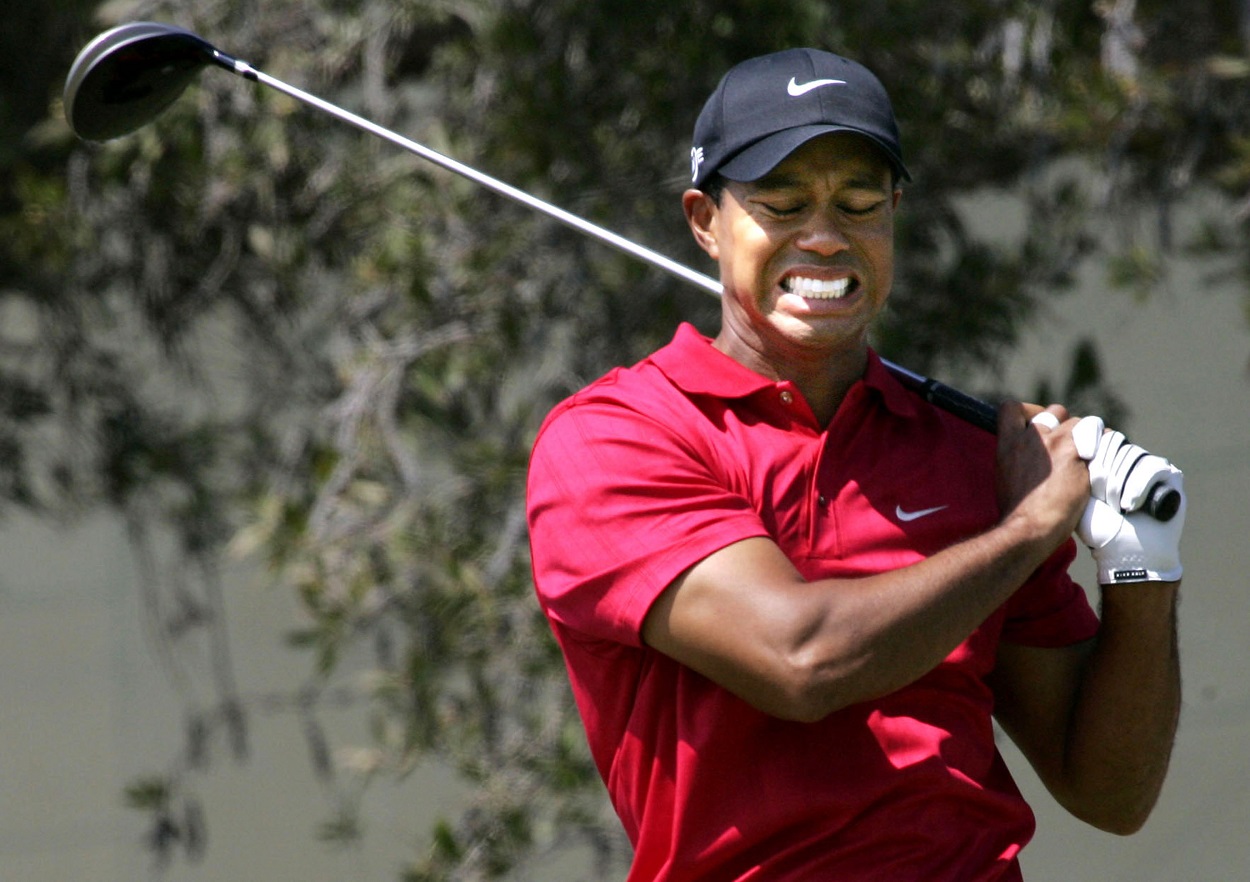 Tiger Woods Predicted He Would Win the 2008 U.S. Open at Torrey Pines When His Doctor Told Him He Shouldn't Play
Tiger Woods predicted to his doctor that he was going to win the 2008 U.S. Open at Torrey Pines.
Tiger Woods won't be competing at the U.S. Open at Torrey Pines this week as he continues to recover from the single-car crash that left him with multiple open fractures to his right leg. Hmmm…Tiger Woods suffering from multiple leg fractures in a year the U.S. Open is being played at Torrey Pines. Sound familiar?
OK, so what's happening with Tiger now and what was happening with him and his leg 13 years ago aren't exactly the same thing. And there will certainly be no miraculous victory from Woods this week. But as Torrey Pines prepares to host America's national championship for the first time since Woods' win there in 2008, it's hard not to take a look back at one of the gutsiest performances in the history of sports.
Woods was clearly in bad shape at the '08 U.S. Open and was actually advised by his doctor not to play. But Tiger, whose main goal has always been to win major championships, wasn't having it and told that same doctor that he was going to tee it up and Torrey Pines. But not only was he going to play, he predicted he was going to win.
And the rest, as they say, is history.
Tiger Woods had surgery two days after a runner-up finish at the 2008 Masters
After winning four of his final five events in 2007, including the PGA Championship and the Tour Championship, Tiger continued his hot streak into 2008. He won his first four events, including an eight-stroke victory at the Buick Invitational at Torrey Pines, his fourth consecutive win at the San Diego track, and sixth overall.
Woods' six-tournament winning streak came to an end with a fifth-place finish at the WGC-CA Championship, and he followed that up with a runner-up at The Masters, finishing three strokes behind winner Trevor Immelman.
But Tiger's momentum was then halted as just two days after The Masters, he underwent arthroscopic surgery on his left knee to repair some damaged cartilage, which, despite all the wins, had been bothering him for quite some time. As the recovery time was expected to be somewhere between six and eight weeks, Woods wanted to get the surgery done so he'd be ready for the U.S. Open, maybe the Memorial two weeks before as a tune-up if he was up for it.
But the rehab did not go well as Tiger did further damage to his left leg.
Tiger predicted he would win the 2008 U.S. Open when his doctor told him not to play due to the double stress fracture of his left tibia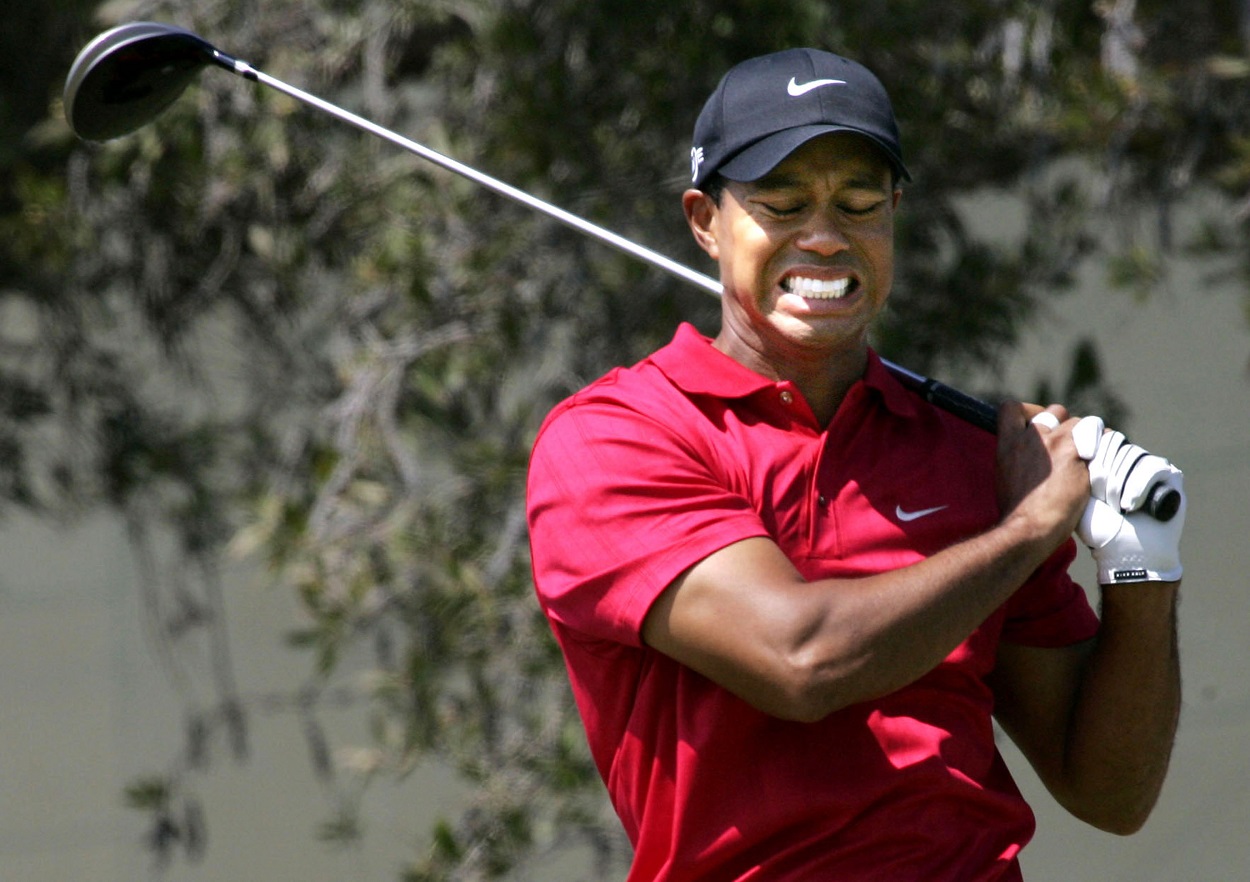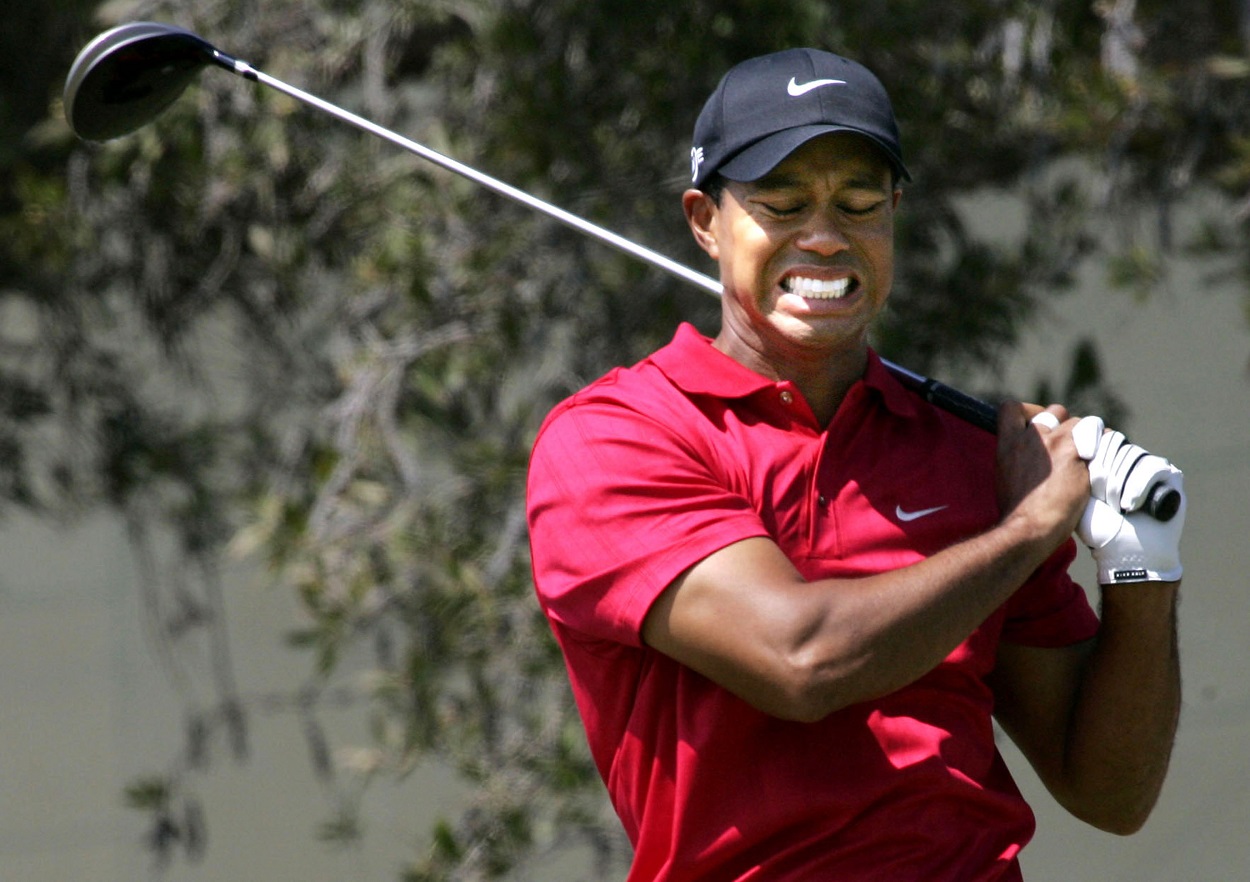 According to Tiger's former swing coach, Hank Haney, Woods was in bad shape as the Memorial approached, and a doctor's visit just ahead of Jack Nicklaus' annual tourney at Muirfield Village gave the answer as to why.
At some point during his rehab, Woods suffered a double stress fracture of his left tibia, which should have immediately killed his dream of winning a third U.S. Open. Tiger was told he needed to be on crutches for three weeks, followed by three weeks of inactivity, and he could then start rehabbing. But as Haney once told ESPN, that simply didn't work for Woods, who defied his doctor's advice and even told him he was going to win at Torrey Pines before exiting his office.
"Tiger looked the guy in the eye and said, 'I'm playing in the U.S. Open and I'm going to win.' Then he started putting on his shoes and told me we're going to go practice. It's just incredible."

Hank Haney on Tiger Woods
Given Woods' condition, he certainly wasn't able to practice as he normally would leading into a major championship. Haney said Tiger could only hit four or five shots at a time before needing a break and really only took 30 full swings each day. It was his belief that Woods would give it his best effort right up until the U.S. Open and then pull out at the last minute.
But as we all know, that didn't happen and Tiger went out at Torrey Pines and made good on his prediction.
Woods gutted out 91 holes at Torrey Pines to win his third U.S. Open
Clearly in immense pain throughout the 2008 U.S. Open, Woods began his week at Torrey Pines with a 1-over round of 72, leaving him four shots back of the lead. During Friday's second round, only 19 players were able to shoot subpar rounds and Woods was one of them, shooting 30 on the front nine, one stroke shy of a U.S. Open record, on the way to a 3-under 68, putting him just one shot back of leader Stuart Appleby.
On yet another difficult scoring day on Saturday, Tiger fired a 1-under 70, giving him a one-stroke lead over Lee Westwood and a two-stroke advantage on Rocco Mediate heading into the final round. Woods struggled early on Sunday, shooting 3-over in his first two holes to lose his lead. After six straight pars, he got a shot back with a birdie at the ninth and regained the lead with another birdie at the 11th.
But he then bogeyed two of the next four holes to fall one behind Mediate, who was playing one group of Tiger and Westwood. Rocco shot an even-par round of 71 on Sunday to finish the tournament at 1-under, and held a one-shot on both Woods and Westwood as the final group approached the par-5 18th.
Both found a fairway bunker off the tee, forcing both to lay up. When they arrived on the green, Westwood had a 15-foot birdie putt to get into a Monday playoff with Mediate, while Woods was looking at a 12-footer. Westwood's putt broke severely from left to right, and he just didn't put quite enough on it, leaving it just short of the hole as his dream of finally capturing a major championship came to an end.
Woods, on the other hand, obviously didn't leave his short. In one of the most dramatic scenes in U.S. Open history, Tiger curled his birdie effort into the right side of the cup, setting off a thunderous ovation at Torrey Pines as Woods celebrated with caddie Steve Williams. The following day, Woods gutted through another 18 holes, which still weren't enough to settle things, and finally ended things on the first extra hole with a ho-hum par at the seventh hole.
Tiger went on to have surgery soon after and missed the remainder of the 2008 season. That week at Torrey Pines was the last major championship Woods would win for nearly 11 years until he finally broke the drought at The Masters in 2019.
But what a win it was.