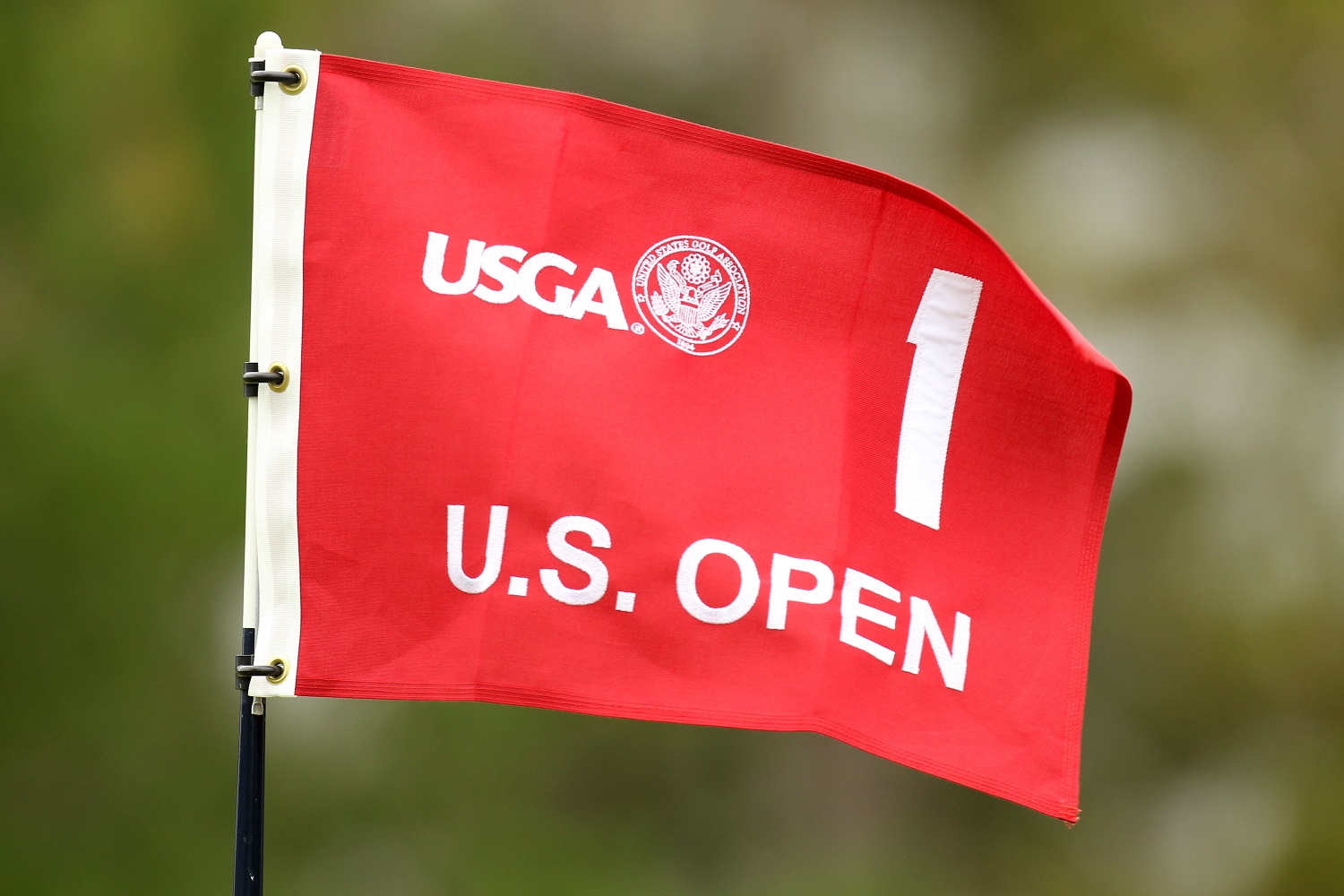 What Is the Lowest 72-Hole Score in U.S. Open History and Who Shot It?
The man who holds the lowest total score in U.S. Open history also shares the tournament record for lowest score relative to par.
For 125 years, minus the years missed due to world wars, the U.S. Open has been one of the biggest golf tournaments in the world. With this year's edition rapidly approaching, the top golfers in the world are preparing for one of the game's toughest tests. The title of U.S. Open champion certainly isn't the easiest to attain (just ask Phil Mickelson) but has been held by some of golf's all-time greats.
Bobby Jones, Ben Hogan, Arnold Palmer, Tom Watson, Jack Nicklaus, and Tiger Woods are just a few of the big names to hoist the U.S. Open trophy, and yet none of them hold the record for the lowest 72-hole score in the tournament's history (nope, not even Tiger's romp at Pebble Beach in 2000). That distinction belongs to one of the game's newest stars, four-time major champion Rory McIlroy.
It only took Rory McIlroy 268 strokes to win the 2011 U.S. Open at Congressional
Coming into the 2011 U.S. Open at Congressional Country Club, which is located just outside the nation's capital in Bethesda, Maryland, Rory McIlroy was only two months removed from his monumental collapse at The Masters. McIlroy, then just 21 years of age, took a four-shot lead into Sunday's final round at Augusta that year but shot an 80 and finished 10 shots behind winner Charl Schwartzel. Many thought that it would take the young Northern Irishman years to recover from such a debacle but he certainly proved those people wrong by dominating the U.S. Open.
16 days after his 22nd birthday, Rory McIlroy teed it up in the first round of the 2011 U.S. Open and took full advantage of the soft conditions, firing a bogey-free round of 65 to take a three-shot lead. He followed it up with a 66 in Round 2, which gave him the lowest 36-hole total in U.S. Open history, a record since broken by Martin Kaymer at Pinehurst. A third-round 68 gave him an eight-shot lead heading into Sunday's final round, which is how things finished.
A final-round 69 gave him an eight-shot win over Jason Day and his total score of 268 (-16) broke the previous U.S. Open scoring record by four strokes. Jack Nicklaus (1980), Lee Janzen (1993), Tiger Woods (2000), and Jim Furyk had held the record at 272, a mark Brooks Koepka tied in 2017. Since Rory McIlroy's historic victory, Kaymer (2014) and Gary Woodland (2019) have posted totals of 271.
Rory McIlroy's 16-under total in 2011 was tied by Brooks Koepka in 2017
In relation to par, Rory McIlroy's 16-under total at the 2011 U.S. Open also set a tournament record. It took him just 26 holes to reach the 10-under mark, breaking another U.S. Open record by 13 holes, and he was (at the time) just the third player in history to reach the 12-under mark, joining Gil Morgan and Tiger Woods, and the was the first-ever player to reach 13-under.
His 11-under total after two rounds set the 36-hole record and his 16-under total broke Tiger Woods' record of 12-under, which he set in the aforementioned beatdown of the field at Pebble Beach in 2000. But Rory McIlroy only held that particular record on his own for six years. At the 2017 U.S. Open at Erin Hills, Brooks Koepka, in the first of two consecutive U.S. Open victories, matched McIlroy's 16-under total by shooting 67-70-68-67 on the par-72 track.
Most still see Rory McIlroy's performance in 2011 as the better week given the fact that he only had two par-5s to play in each round while Koepka had four.
Tiger Woods does own the largest margin of victory
Since we've already mentioned it twice, plus the fact that it's still the most dominant performance in U.S. Open history given the conditions that week, we'll go ahead and quickly talk again about Tiger Woods' historic U.S. Open performance in 2000, where he set the record for largest margin of victory. The only man to finish under par at Pebble Beach that week at 12-under, Tiger won by an incredible 15 shots, breaking Willie Smith's record of 11 set in 1899.
Rory McIlroy's eight-shot victory at the 2011 U.S. Open is tied for fourth with Martin Kaymer's win in 2014.
All stats and records courtesy of USOpen.com