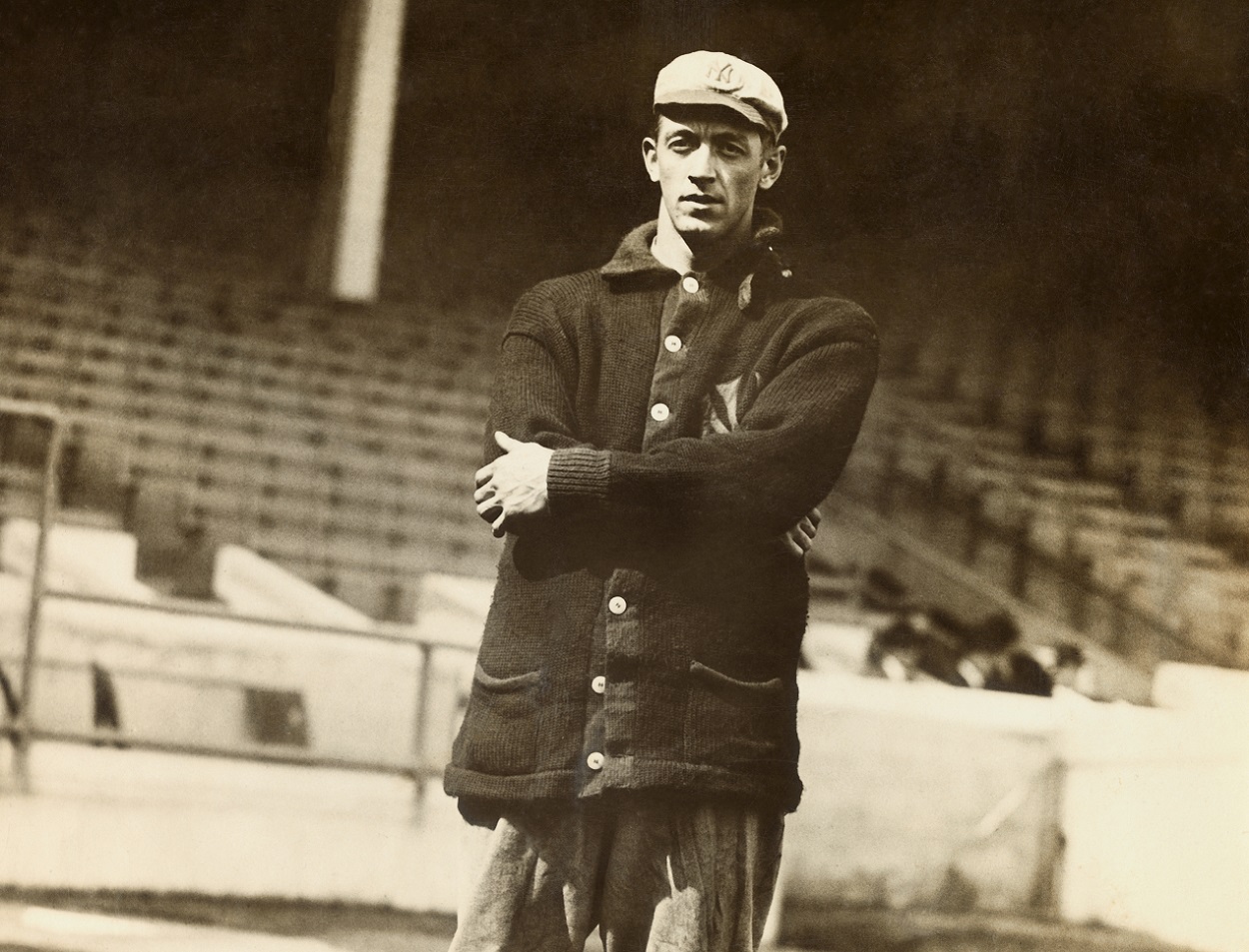 Michael Jordan's 'Flu Game' and Tiger Woods Winning the U.S. Open on a Broken Leg Pale in Comparison to Indians Pitcher Ray Caldwell Finishing a Game After Being Struck by Lightning
On August 24, 1919, Cleveland Indians pitcher Ray Caldwell finished a complete-game victory after being knocked unconscious by a bolt of lightning.
Throughout the long and storied history of professional sports — well, just sports in general, really — countless athletes have played through injuries or sickness, and a number of those performances have become legendary tales. Muhammad Ali once fought through a broken jaw in one of the toughest battles of his career with Ken Norton. Who can forget Willis Reed hobbling out of the tunnel at Madison Square Garden ahead of Game 7 of the 1970 NBA Finals? Or Kirk Gibson hobbling to the plate before hitting a game-winning home run in the 1988 World Series? How about Kerri Strug essentially vaulting on one leg at the 1996 Olympics?
There's Michael Jordan's famous "Flu Game," which should be called the "Poisoned Pizza Game," and Tiger Woods winning the 2008 U.S. Open at Torrey Pines on a broken freaking leg.
But while all of these performances, and so many more, were phenomenally gutsy, none of them, at least in this writer's humble opinion, can match what Cleveland Indians pitcher Ray Caldwell did on August 24, 1919, when he finished a complete game after being struck by lightning.
Yes, you read that right.
Ray Caldwell had a 12-year MLB career with the Yankees, Red Sox, and Indians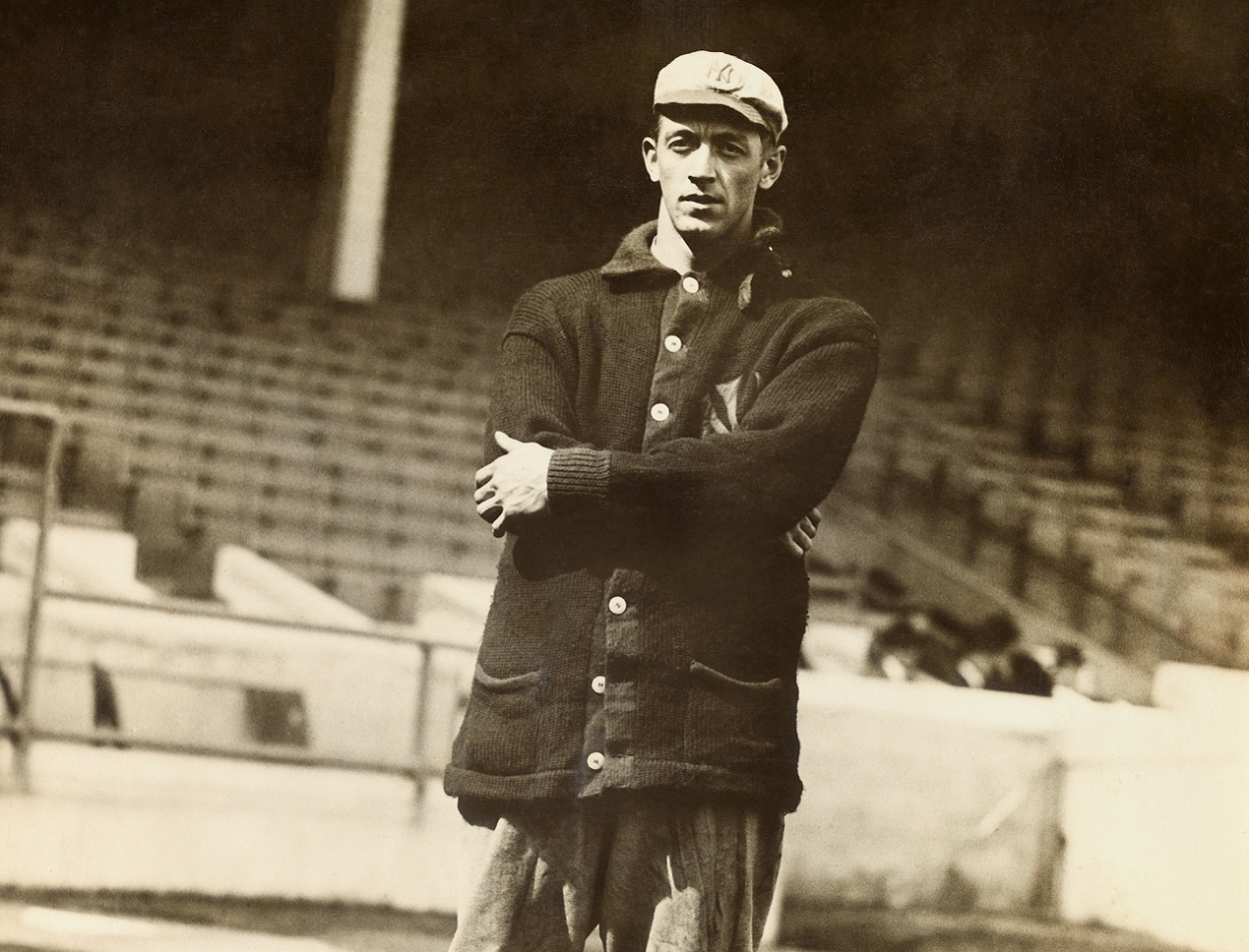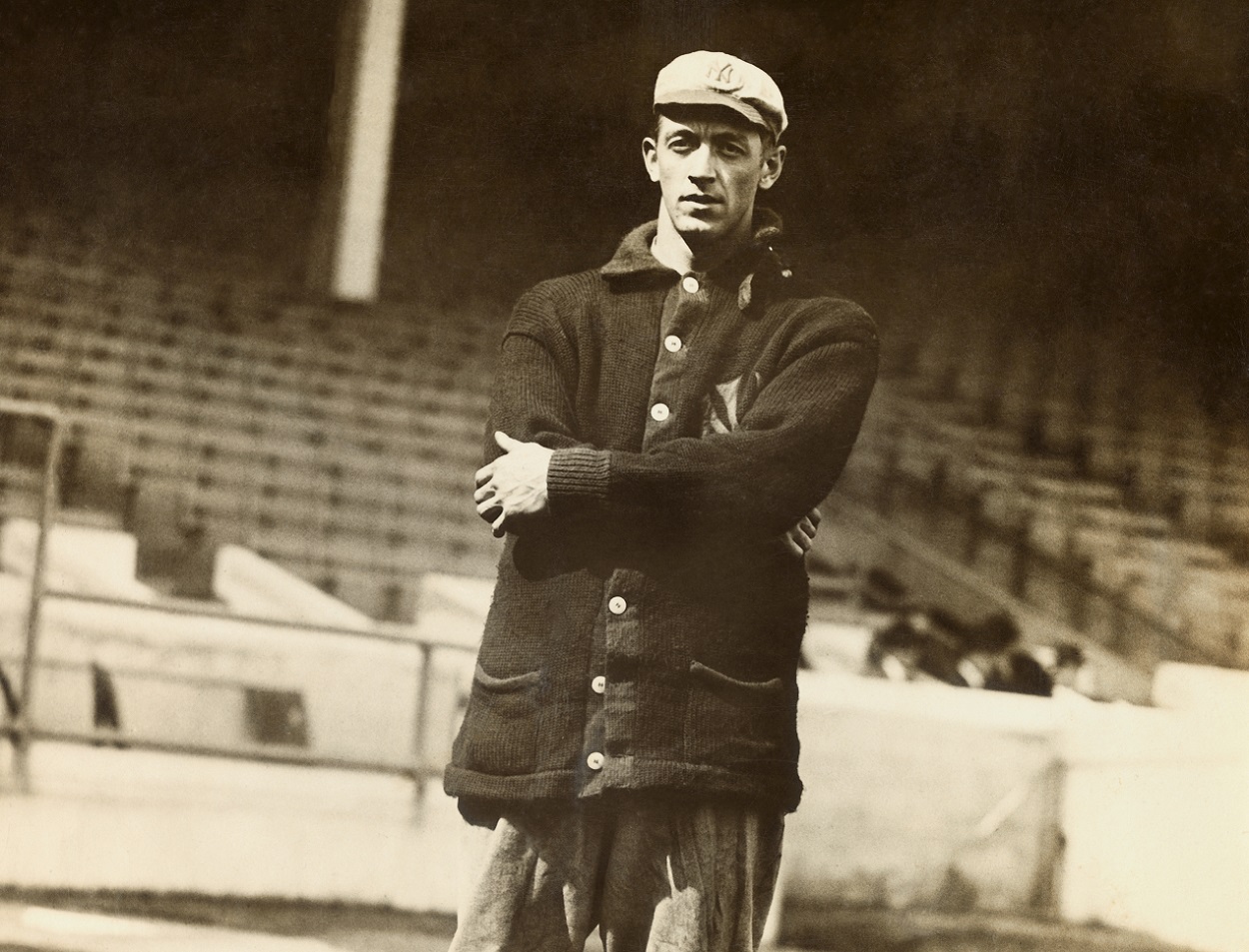 For those unfamiliar with Ray Caldwell, the New York native, born in April 1888, pitched 12 seasons in Major League Baseball with the New York Yankees, Boston Red Sox, and Cleveland Indians. His best season was in 1914 with the Yankees when he went 18-9 with a 1.94 ERA. However, during the season, his issues with alcohol led to numerous run-ins with manager Frank Chance, and he racked up a number of fines that nearly equaled his salary. Chance actually quit when those fines were forgiven as he felt his authority had been undermined.
Caldwell won 19 games the following season (he also lost 16). But his issues off the field continued to worsen, and he went AWOL from the team in 1916 and didn't show up for the beginning of spring training in 1917. The Yanks continued to give him chance after chance, but by the end of 1918, they'd had enough and shipped him to the Boston Red Sox.
Boston actually roomed Caldwell with Babe Ruth during the 1919 season, which may not have been the greatest idea given The Babe's affinity for nightlife, and Caldwell quickly wore out his welcome in Beantown and was released that August.
And here's where our story picks up.
Soon after being released by the Red Sox, Caldwell was picked up by the Cleveland Indians, who were battling the Chicago White Sox for the American League pennant. The Indians knew of his off-the-field issues but were willing to overlook them as they desperately needed an extra arm for the stretch run. Caldwell went on to pitch parts of three seasons in Cleveland and finished his career there, but it was his first appearance for the team that became one of those legendary tales.
Caldwell finished a complete game against the Philadelphia Athletics after being struck by lightning
On August 24, 1919, Caldwell made his debut for the Indians in Cleveland against the Philadelphia Athletics. Through 8 2/3 innings, he'd given up just one run on four hits and was looking to finish off a complete game against A's shortstop Joe Dugan, who was 1-for-2 with a walk in his previous three plate appearances.
And then it happened.
With a summer thunderstorm set to hit Cleveland, a bolt of lightning struck League Park and knocked Caldwell out. While some said the lightning hit an iron rail near the press box and made its way down to the field, Indians historian Franklin Lewis claimed the bolt hit right near the pitcher's mound, while Caldwell himself later said the bolt entered him through the metal button on the top of his hat.
Whichever way you want to look at it, Caldwell was hit with a glancing blow and laid unconscious on the field for more than five minutes, and many feared that he was actually dead. One of his Indians teammates later said he received a shock just from touching Caldwell on the head. When he finally came to, Caldwell refused medical attention and also refused to come out of the game.
For whatever reason, the Indians, the umpires, and any other decision-makers on hand that afternoon allowed this to happen, which would obviously never happen today.
Caldwell was simply determined to finish what he'd started and did just that. Dugan grounded out to third base, and that was that as the Indians took a 2-1 victory.
He threw a no-hitter against the Yankees just over two weeks later
Just five days after being struck by lightning, Caldwell was right back on the mound for his next start and gave up three runs on eight hits in a crucial loss to the White Sox. After winning his next start against the St. Louis Browns, Caldwell next squared off with the Yankees in the first game of a doubleheader on September 10.
In an absolute gem against his former team, Caldwell threw the fourth no-hitter in franchise history, striking out five while giving up just one walk in a 3-0 Indians victory. It's almost as if that bolt of lightning rejuvenated Caldwell's career, at least for a little while.
He picked up two more wins for the Tribe that season and then posted a 20-10 record with a 3.86 ERA the following year in helping Cleveland to the American League pennant and a World Series title. However, he worked primarily out of the bullpen in 1921, going 6-6 with a 4.90 ERA in what turned out to his final season in the majors. He went on to pitch into his mid-40s in the minors, but he never got another shot at the big leagues.
In 12 MLB seasons, Caldwell posted 134 victories, one of which will always go down as arguably the gutsiest performance in the history of professional sports.
Stats courtesy of Baseball Reference