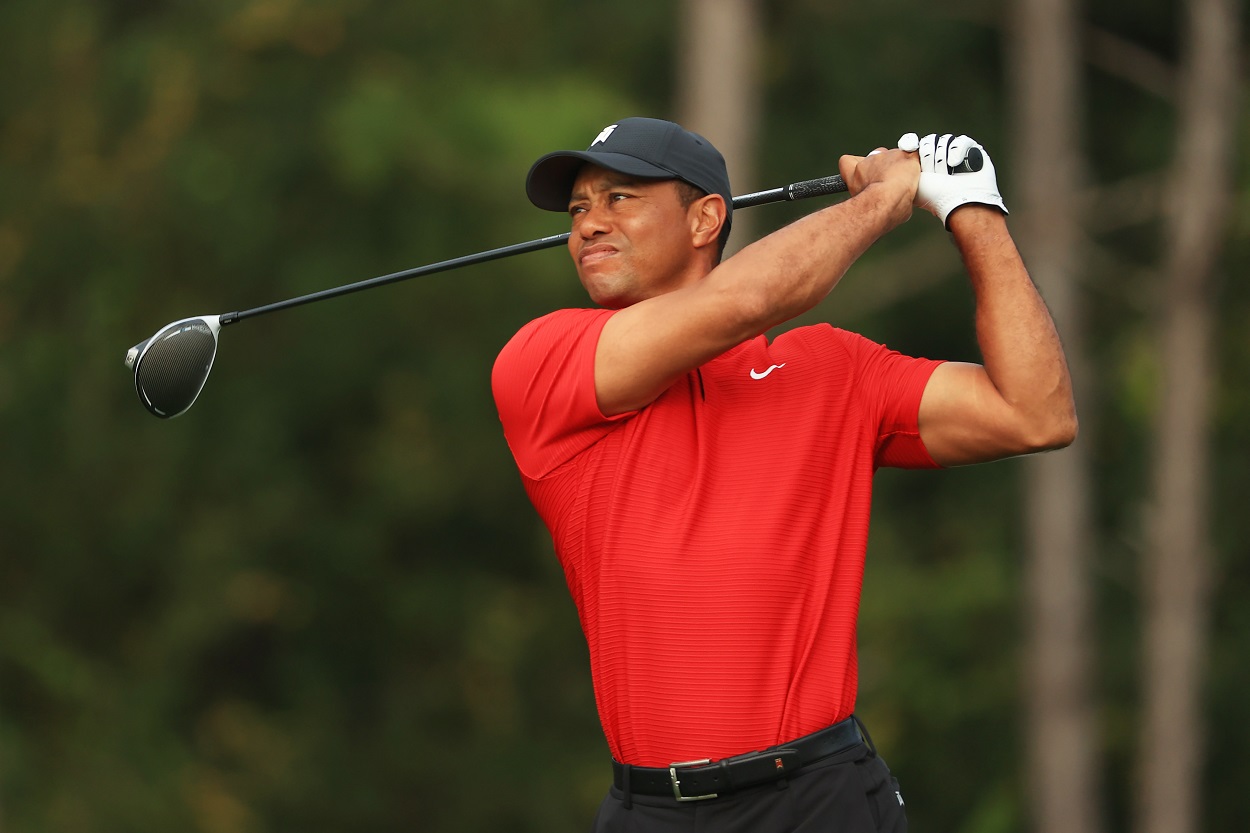 Where Would Tiger Woods' Career Earnings on the PGA Tour Rank in the 'Big Four' American Sports?
A look at where Tiger Woods' career earnings on the PGA Tour would rank in Major League Baseball, the NBA, NFL, and NHL.
Tiger Woods has easily made more money on the PGA Tour than any other player in history. Now, whether or not he's the golf GOAT is certainly debatable as it's very difficult to argue against Jack Nicklaus and his 18 major championships. And we don't yet know if Tiger will ever be able to add to his total given the injuries he sustained in his one-car crash back in February. But we're not really going to get into those things too much today.
No, today we're going to keep it light and simply take a quick look at Tiger Woods' career accomplishments, his career earnings, and where those earnings would rank in what are considered the four major American sports organizations — MLB, NBA, NFL, and NHL. And we'll throw the ATP in there as a bonus.
It must be noted that with any figure we throw out there, that's only earnings on the course/diamond/court/field/ice. We're not doing endorsement money or net worth or anything like that here, okay? Just wanted to clear that up before we got rolling.
So let's get to it.
Tiger Woods has 82 wins on the PGA Tour, including 15 major championships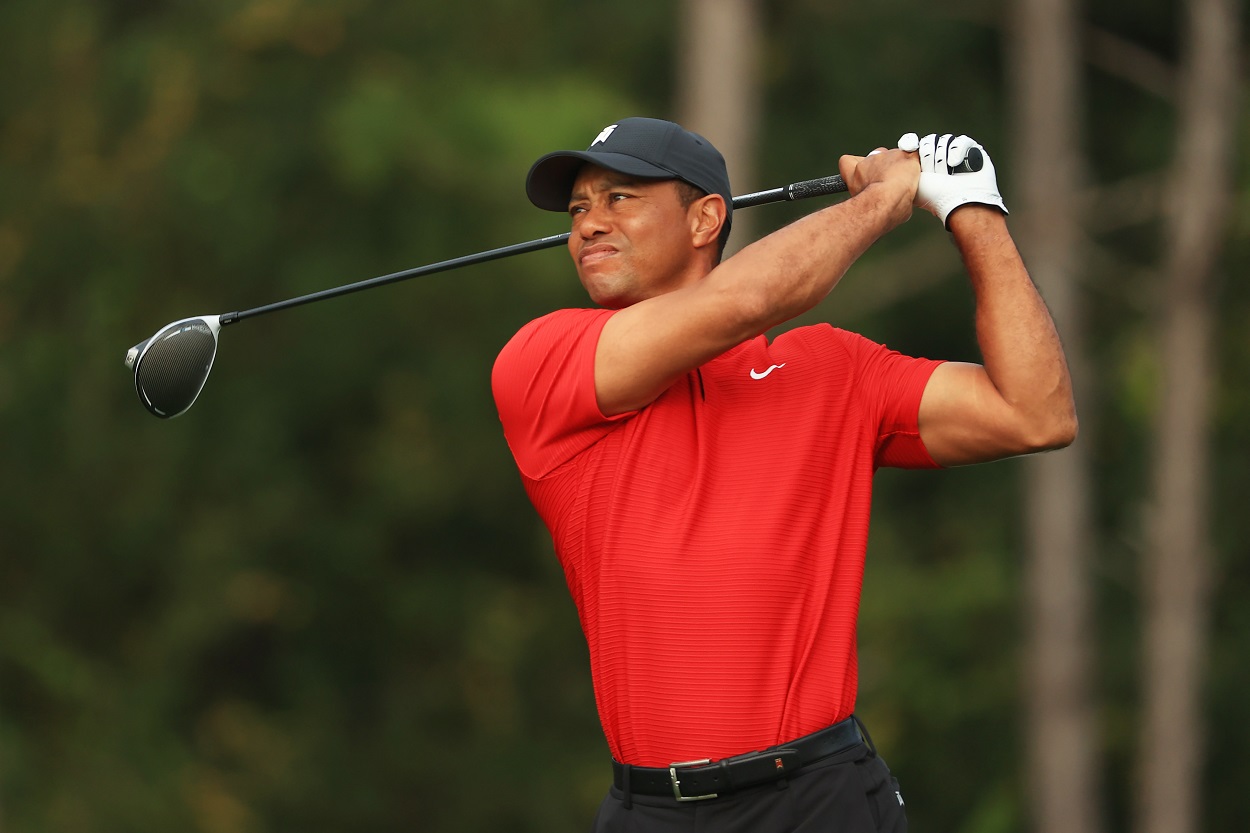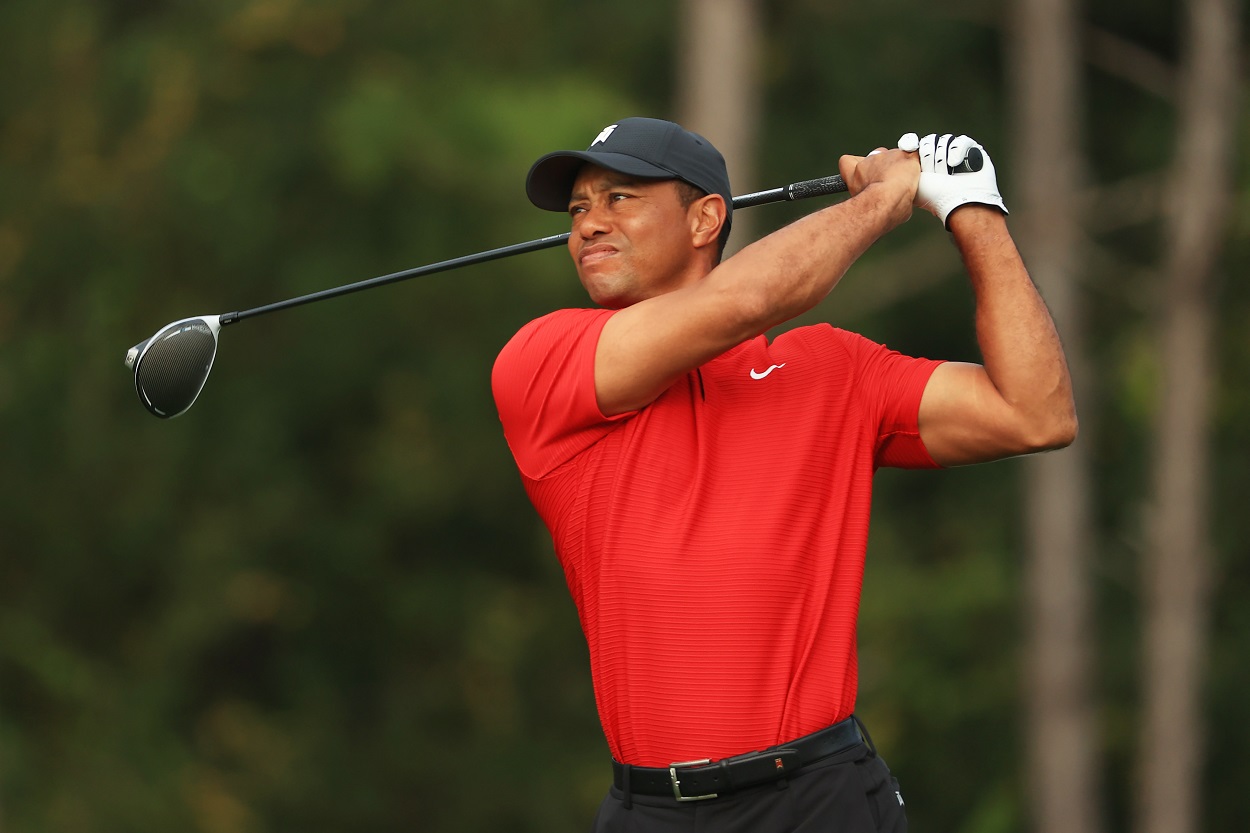 After winning three straight U.S. Amateur titles, Tiger Woods turned pro in August 1996 and has had one of the greatest careers in the history of golf. He's one of just five players to win the career Grand Slam, is tied with Sam Snead for the most wins in PGA Tour history with 82, and his 15 major championship wins are second only to Jack Nicklaus' 18. He's also the only player to hold all four modern major titles at once, a feat he accomplished in 2000-2001 with the famous "Tiger Slam." Here's a quick glance at his PGA Tour career.
368 events played
334 cuts made
82 PGA Tour wins
31 second-place finishes
19 third-place finishes
199 top-10 finishes
15 major championships
683 total weeks spent at No. 1 in the Official World Golf Ranking
He sits atop the all-time money list with more than $120 million in earnings
So exactly how much money has Tiger Woods won on the PGA Tour? That would be $120,851,706, which includes the $64,200 he made in the three events he played in the 2020-2021 season before his accident. Woods didn't earn a check at the U.S. Open as he missed the cut at Winged Foot but made $13,600 with a T-72 finish at the ZOZO Championship and $50,600 with a T-38 at The Masters in November.
With his total earnings of $120,851,706, Tiger is more than $28 million ahead of the man in second place on the all-time earnings list, none other than Phil Mickelson, who has raked in $92,434,994 over the course of his career.
Where would Tiger Woods' PGA Tour earnings rank in other sports?
So let's get to the fun part. Where would Tiger Woods' PGA Tour earnings rank in other sports? But before we get to that specifically, let's look at the top earners in each organization.
MLB: Alex Rodriguez — $455,159,552
NBA: LeBron James — $346,203,575
NFL: Drew Brees — $269,710,422
NHL: Sidney Crosby — $137,890,244
ATP: Novak Djokovic — 147,778,748
Now, we don't want you thinking we've forgotten about the women's organizations here. But let's get real on that. Female professional athletes are wildly underpaid and we know that Tiger would rank No. 1 on any of those lists, right? But we did look them up and the closest gap we found was with the WTA as Serena Williams has earned $94,236,271 over the course of her incredible career, which, as you saw above, would actually put her in second on the PGA Tour's all-time money list.
So as for where Tiger Woods' career earnings would rank in the five organizations listed above, here's a look at those results.
MLB: 97th (between Alex Gordon and Nick Markakis)
NBA: 93rd (between Khris Middleton and Anferee Hardaway)
NFL: 28th (between Gerald McCoy and Mario Williams)
NHL: 5th (between Vincent Lecavalier and Shea Weber)
ATP: 4th (between Rafael Nadal and Andy Murray)
So there you have it. Sure, that was a pointless exercise but we hope you had some fun with it. Numbers are fun, aren't they?
Stats courtesy of PGATour.com; Earnings figures courtesy of Spotrac