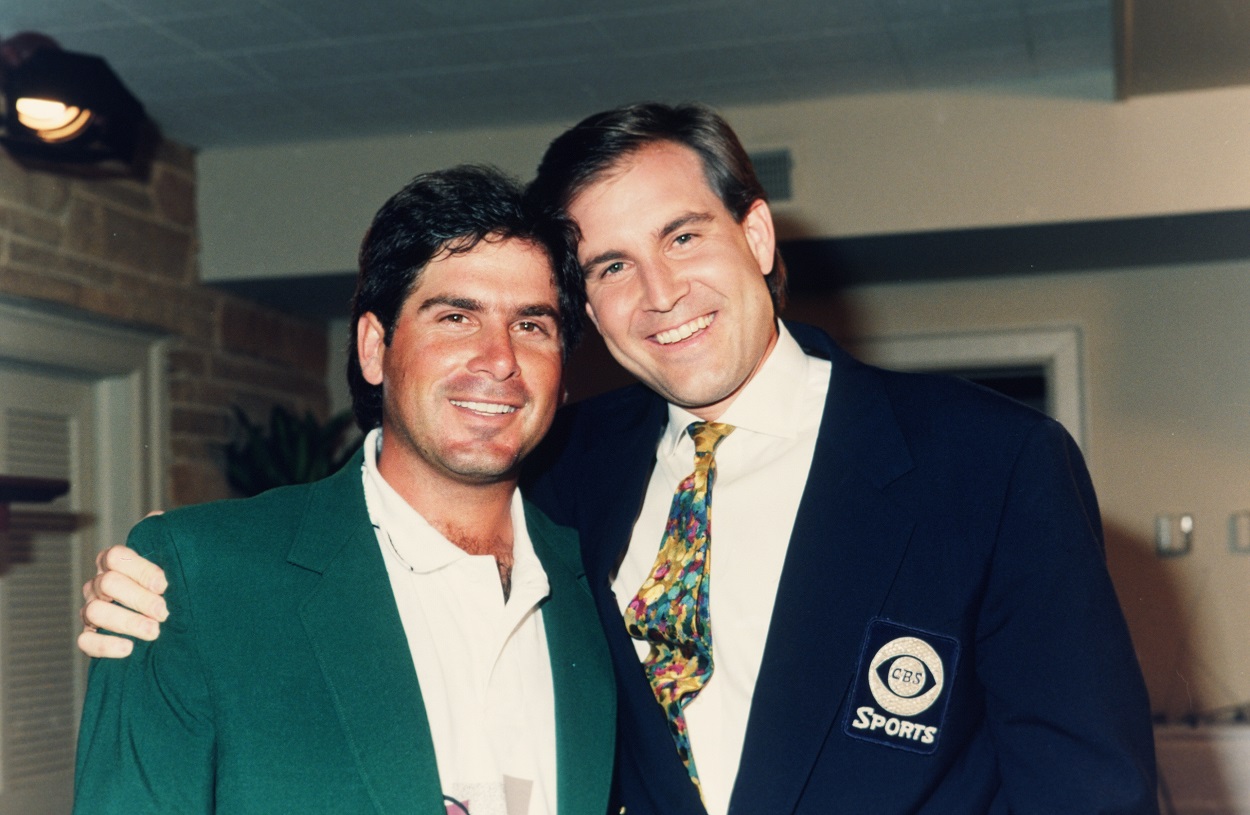 Fred Couples, Who Teamed With Jim Nantz in College, Just Fixed a Mistake He Had 'No Clue' He Made at Augusta National After Winning The Masters in 1992
Fred Couples, who teamed with Jim Nantz in college, failed to follow tradition at Augusta National after winning The Masters in 1992 but has fixed his mistake.
It's certainly no secret that The Masters has a number of traditions, one of which is the winner donating a club used during their victory to Augusta National. It's a tradition that began with the very first edition of The Masters in 1934 when champion Horton Smith gave up his putter. The following year, Gene Sarazen donated the ball he used to make his famous albatross at the 15th on the way to victory but after that, every champion donated a club to Augusta…all but one, that being 1992 champ and former No. 1 player in the world, Fred Couples.
Couples, who was actually a college teammate of the longtime voice of The Masters, Jim Nantz, was actually unaware that this tradition even existed up until recently and finally completed Augusta National's collection just a few days back.
Fred Couples was Jim Nantz's college roommate and teammate at the University of Houston
For those unaware, Jim Nantz, who began covering The Masters for CBS Sports in 1986 and then became the lead anchor for the tournament three years later, was a solid golfer in his own right back in the day.
Nantz was the number one player on the golf team at Marlboro High School in Monmouth County, New Jersey, where he was also the captain of the basketball team, and then went on to play college golf at the University of Houston, where he was the teammate of Fred Couples. The two also roomed together and were joined by Blaine McCallister, who went on to win five PGA Tour titles.
With Jim Nantz on the call, 'Boom Boom' won The Masters in 1992 but didn't donate a club to Augusta National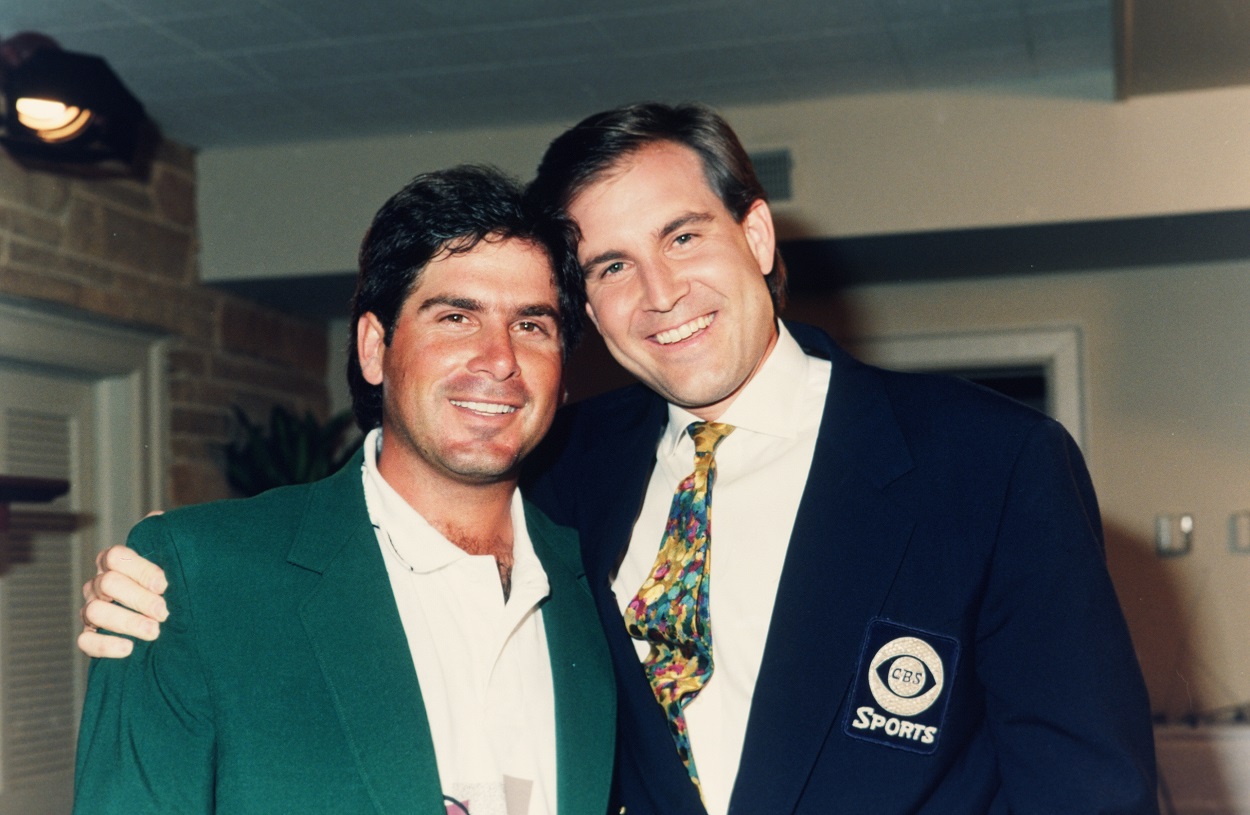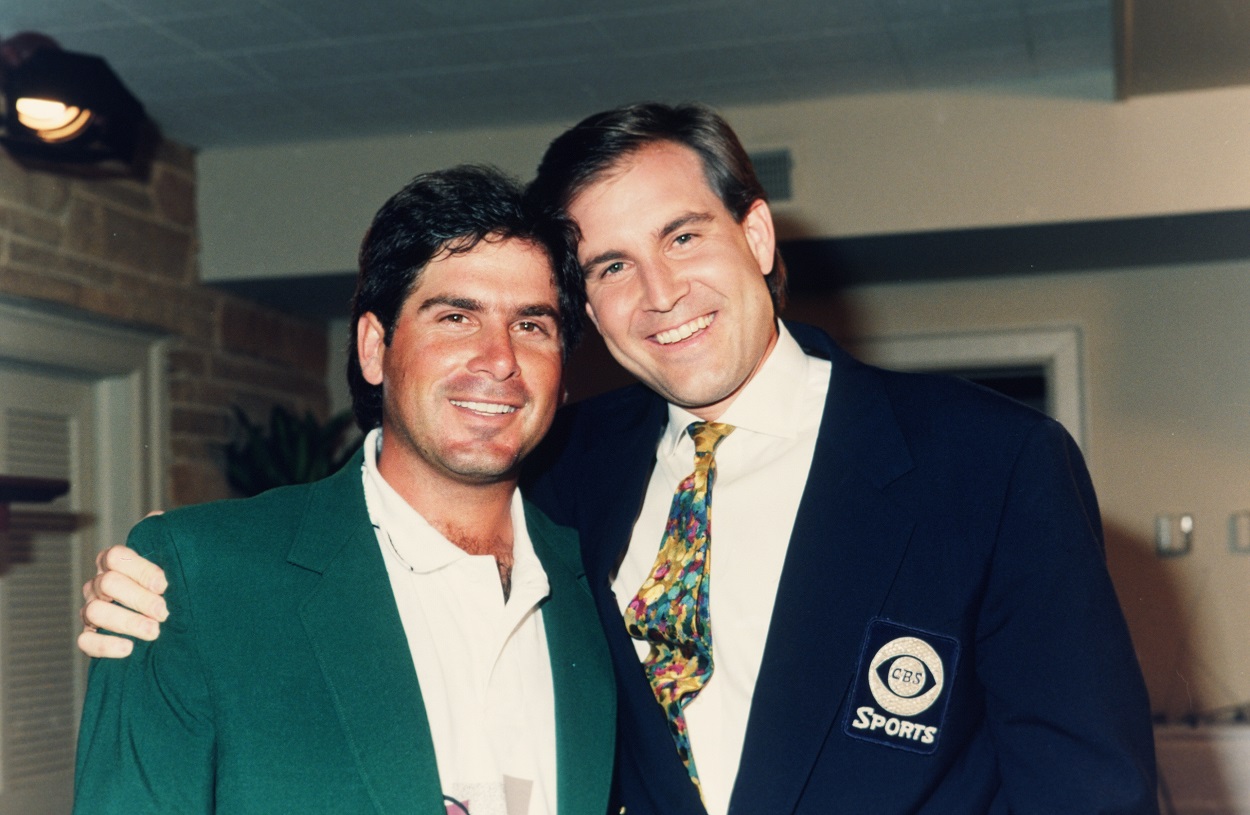 In 1992, despite never having won a major championship, Fred Couples came to The Masters as the top-ranked player in the world and finally got the major monkey off his back with a win at Augusta National.
After opening with a 3-under round of 68, Couples, who earned the nickname "Boom Boom" with his towering drives, followed up with a second-round 67, leaving him just one shot out of the lead heading into the weekend. Thunderstorms ravaged Augusta National on Saturday, leaving Couples and playing partner Raymond Floyd unable to finish the third round, which they completed Sunday morning.
Couples remained one back heading into the final round but with 54-hole leader Craig Parry stumbling to a final-round 78, he took advantage and held off Floyd for a two-stroke victory. As his former teammate dropped his final putt, Jim Nantz called the victory a "perfect fit" and it was later revealed that he and Couples had actually practiced a Butler Cabin interview while still at Houston.
So while Nantz and Couples did get to live out that particular tradition at The Masters, Couples didn't partake in the tradition of leaving a club behind for Augusta National, apparently because he didn't even know that was a thing.
Fred Couples has finally donated the driver from his 1992 win at The Masters to Augusta National
About a week ahead of the 2021 edition of The Masters, Fred Couples was reading an e-mail about the tournament and noticed that he was described as the only champion not to have donated a club to Augusta National following his victory.
So he went and found the Macgregor M85 persimmon driver he used to win the '92 Masters and brought it with him to Augusta National, which can finally now say that the winners' collection is complete. Couples, who says he truly had "no clue" the tradition existed, had the old-school club with him on the practice range and it apparently got a lot of stares from some of the younger players, as he told ESPN.
"Guys were laughing. I think they were laughing because they think I won in 1970, not 1992."

Fred Couples
In his 36th appearance at The Masters, Fred Couples shot 79-78 and missed the cut. Perhaps he should have whipped out that persimmon driver one more time.