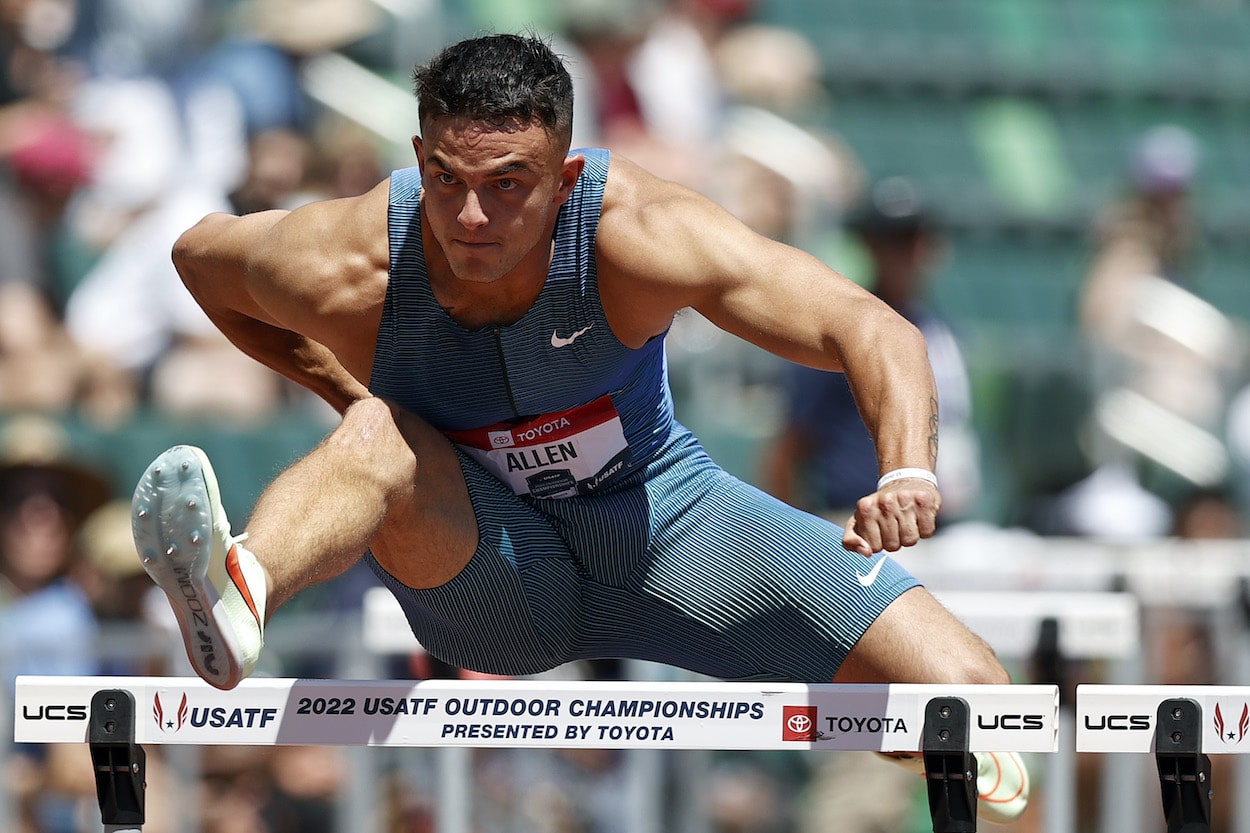 The Philadelphia Eagles Plan on Unleashing 1 of the Fastest Men on the Planet Who Hasn't Played Football in 6 Years
Devon Allen's historic speed could be used in a variety of ways by the Eagles.
Most Philadelphia Eagles fans have never even heard the name Devon Allen before. As a football player, he's never played a down in the NFL, and his last experience came six years ago when he was a junior at Oregon.
But as a track star, he's one of the fastest men on the planet.
Allen recently ran the third-fastest 110-meter hurdles race in recorded history, and he'll be competing in the World Outdoor Track and Field Championships in Eugene, Oregon next month. Now on a three-year contract with the Eagles, Allen has the chance to bring a whole new dimension to Philly's offense with his explosive speed.
Eagles WR Devon Allen is one of the fastest men on earth
Allen has been making headlines all offseason, but they have nothing to do with his play on the football field.
Earlier this month, the speedster won the 110m hurdles race at the New York City Grand Prix with a time of 12.84 seconds, which is the third-fastest mark in the history of the event. Allen came just 0.4 seconds shy of tying the world record of 12.80 seconds.
More recently, Allen finished third in the United States Outdoor Track and Field Championships with a time of 13.09 seconds, which punched his ticket to the World Outdoor Track and Field Championships next month.
This isn't anything new for Allen, though. The track standout competed in the Olympic Games in 2016 and 2020, where he finished fifth and fourth, respectively, in the 110m hurdles. He's hoping he can break through in Paris 2024 to win his first Olympic medal, but until then, he's got a playbook to learn.
Allen's historic speed could provide an explosive boost to the Eagles' offense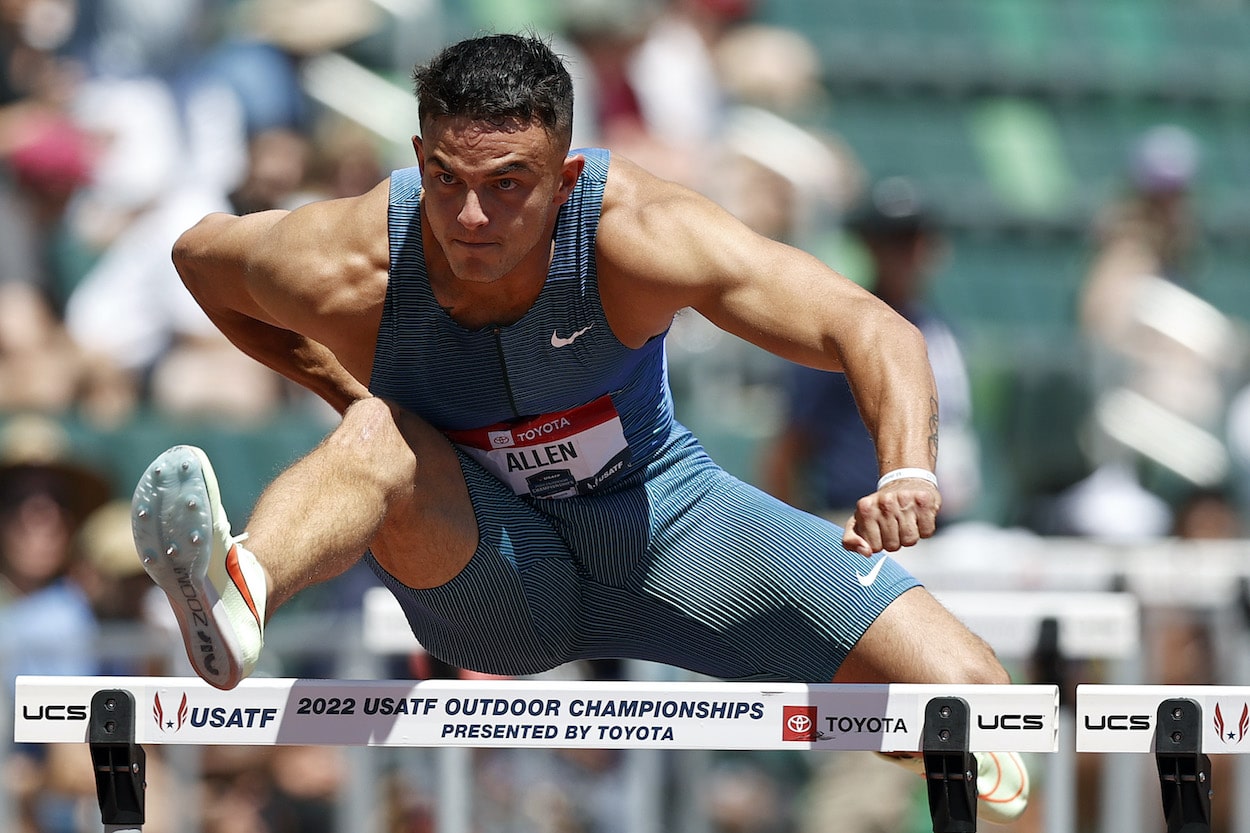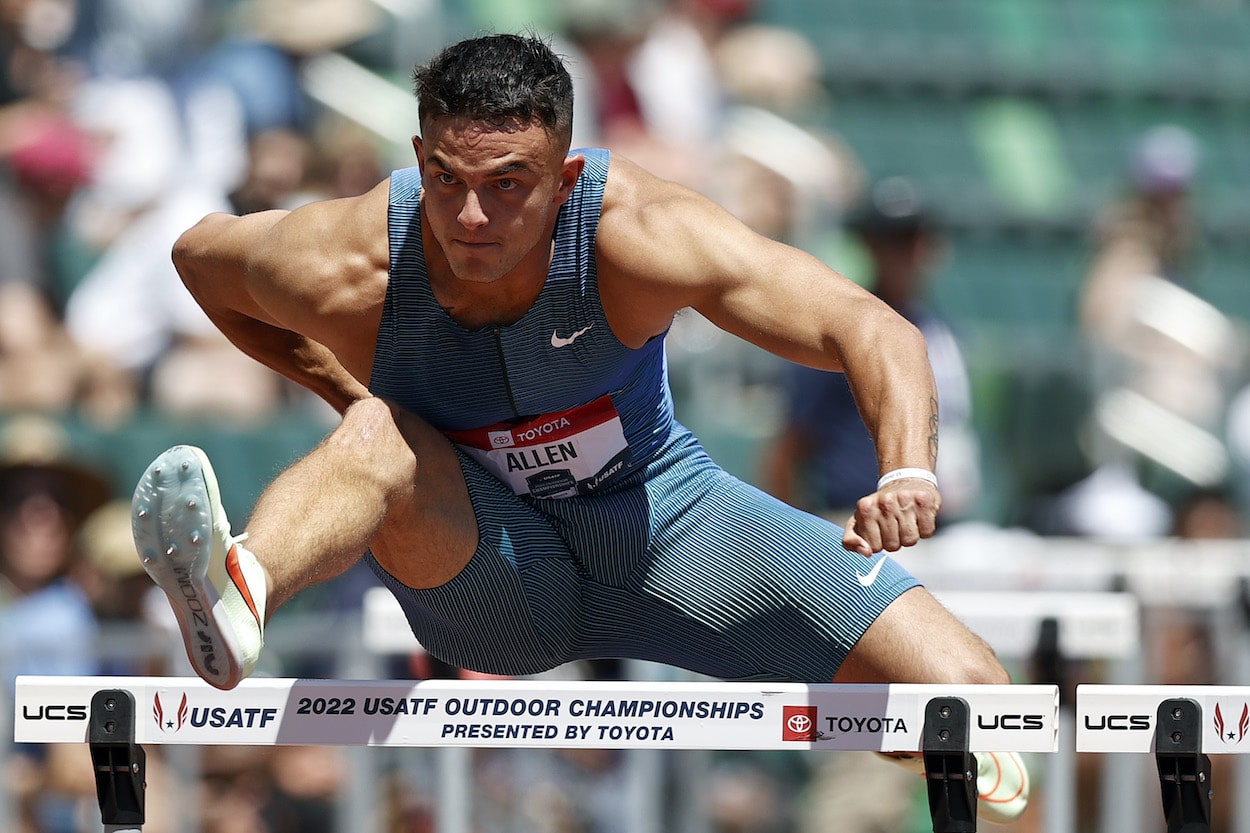 Track has always been Allen's best sport, but he's ready to get back on the gridiron and prove his speed can translate to the NFL. The 27-year-old hasn't played football since his college days at Oregon from 2014-16, where he racked up 1,162 all-purpose yards and eight touchdowns in 23 games.
Two ACL tears in college prevented him from getting drafted, but he's now healthy and ready to add some much-needed speed to this Eagles offense. Philadelphia signed Allen to a three-year contract back in April, so the team must have some big plans for him as a gadget weapon and/or a special teams ace.
Speed is the name of the game in today's NFL. Luckily for the Eagles, they now have the ability to unleash one of the fastest men walking this planet next season.
Like Sportscasting on Facebook. Follow us on Twitter @sportscasting19.