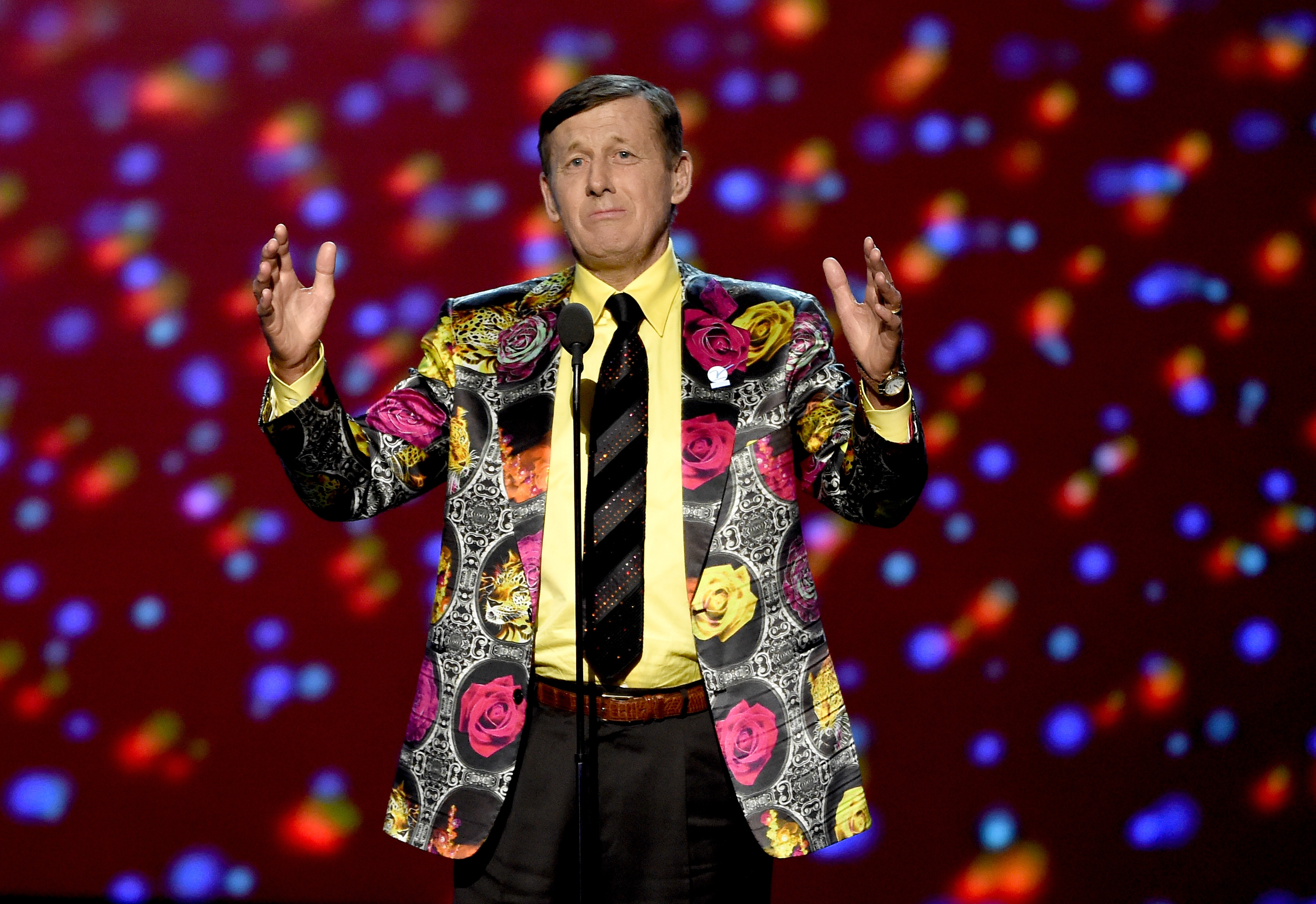 Rachel Nichols Was Devastated By the Death of Friend, Mentor Craig Sager
Rachel Nichols had a tough time gaining her composure before going on the air in 2016 after learning about the death of Craig Sager.
Craig Sager was the veteran NBA courtside reporter many young journalists aspired to be. He had a wealth of knowledge, an engaging personality, and, of course, those flashy clothes. Minus those spiffy clothes, Rachel Nichols has become what Sager was – one of the best in the sports media business.
Rachel Nichols has cemented herself as one of the best
Rachel Nichols has worked her way to the top. She's done so by asking hard-hitting questions. She also has a heck of a lot of sports knowledge. Nichols began her career as a sports writer for The Fort Lauderdale Sun-Sentinel and has blossomed ever since.
Nichols caught on with The Washington Post and began covering the Washington Capitals. She then had the first of two stints with ESPN and was heavily involved in the network's NBA and NFL coverage. In 2013, Nichols left ESPN for CNN and had her own show Unguarded with Rachel Nichols.
While at CNN, Nichols was also working as an NBA courtside reporter for TNT. Nichols then made a return to ESPN. Since her return to ESPN, Nichols has been the host of The Jump, a basketball roundtable show that features a panel of NBA analysts and players. Nichols has quickly become a fixture in the NBA.
Craig Sager's legendary career
Craig Sager was much more than the guy in the flashy outfits who interviewed NBA players. Sager became a legend in the world of sports media. He began his career as a baseball guy, but most people remember him for his work at TNT, covering the NBA.
Sager received his first Sports Emmy Award nomination in 2012 while working for NBA on TNT. In December of 2016, Sager was inducted into the Sports Broadcasting Hall of Fame. The event took place two days before Sager's death.
Sager was diagnosed with leukemia in April of 2014. His son, Craig Jr., was a match for a bone marrow transplant. After a successful procedure, his cancer went into remission, only to return in March of 2015. Sager died on Dec. 15, 2016. He was honored that night during the pregame show of the Milwaukee Bucks vs. Chicago Bulls game. Players on each team wore t-shirts resembling those loud Sager suits.
Rachel Nichols struggled with Sager's death
During a 2017 interview with Molly Knight of MarieClaire.com, Rachel Nichols was asked if she ever endured a moment when it was tough for her to keep her composure while on the air. Nichols pointed to the night when she learned Craig Sager died. Nichols, who admired Sager as both a friend and mentor, said she found out about his death minutes before going on the air.
"I found out Craig Sager died less than two minutes before I had to go on the air," Nichols said. "I want to say it was 90 seconds and I had been talking to Craig's son so I knew how sick he was. Some things had happened that week that had led me to believe that we had a little more time. The night before he died, I was thinking about how I needed to write some thoughts down so that I would have something to say when it happened, but I also didn't want to. I just really believed we had more time. Craig is somebody I looked up to tremendously for so long. He was the best at what he did. I worked with him at Turner for a while and got to know him very well. That was probably the hardest time I had on air."
Nichols said she doesn't know how she got through it, but she was able to keep her composure. "I just got through it," she said. "The only thought I had in those 90 seconds between when my producer told me in my ear and the light went on was, 'Do it right for him'. He deserved that."