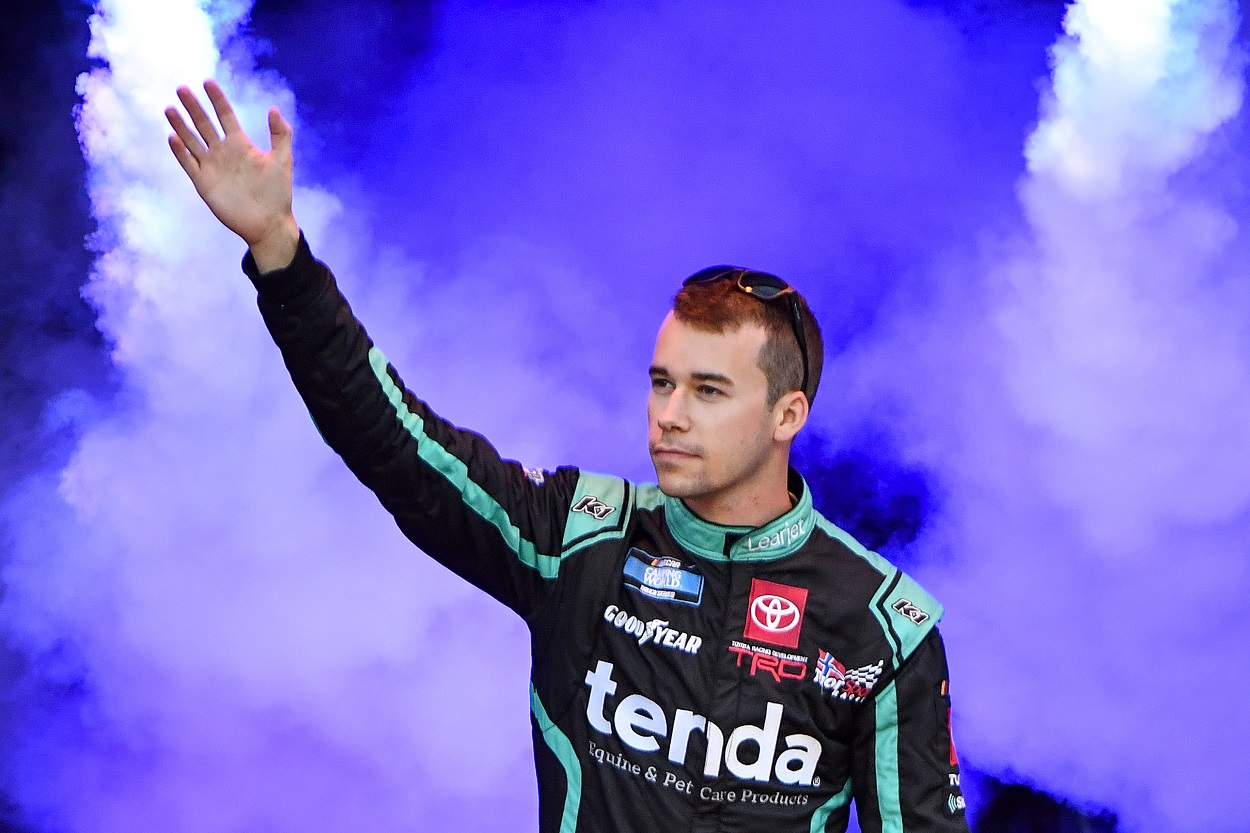 Reigning Truck Series Champ Ben Rhodes Deserves Better Than What He's Gotten in NASCAR
Reigning NASCAR Truck Series champ Ben Rhodes hasn't had many opportunities in the Xfinity Series or the Cup Series.
Reigning NASCAR Camping World Truck Series champion Ben Rhodes displayed his driving versatility again this past Saturday when he won the dirt race at Bristol Motor Speedway to check off another box in a series where he has nothing left to prove.
Rhodes, 25, is in his seventh full-time season in the Truck Series. He has finished inside the top 10 in the points standings in each of the last six years and has won at least one race in five of the previous six, joining future NASCAR Hall of Famer Kyle Busch as the only two drivers to accomplish that feat.
Along with his win on the dirt surface at Bristol, Rhodes has won on intermediate tracks, a superspeedway, and a road course. And yet he has only 11 starts combined in NASCAR's top two series.
Ben Rhodes has had limited opportunities in NASCAR Cup and Xfinity series
Rhodes received his first Cup Series start a year ago at Sonoma Raceway when he piloted the No. 77 car for Spire Motorsports. It didn't go particularly well. He started 31st and finished 30th, but that car also finished 31st in the owners' standings a year ago, so he effectively was in line with the other five drivers who shared the No. 77 machine in 2021.
His only other chance to race above the truck series was in 2015, when he was 18 years old and drove 10 races in the No. 88 Xfinity Series car for JR Motorsports. Rhodes won the pole at Road America and had a pair of top-10 finishes, but then it was back to the Truck Series for good, at least to this point.
The reasons Rhodes has not yet advanced higher than the Truck Series are unclear. Perhaps he is headed down the same path as James Buescher, who won the Truck Series title in 2012 and had a full-time Xfinity ride by 2014 but has driven only five races since, all back in the Truck Series. Others, such as Matt Crafton and Johnny Sauter, have made long careers in trucks after limited opportunities in the higher series.
Could a promotion to a higher series be next for Rhodes?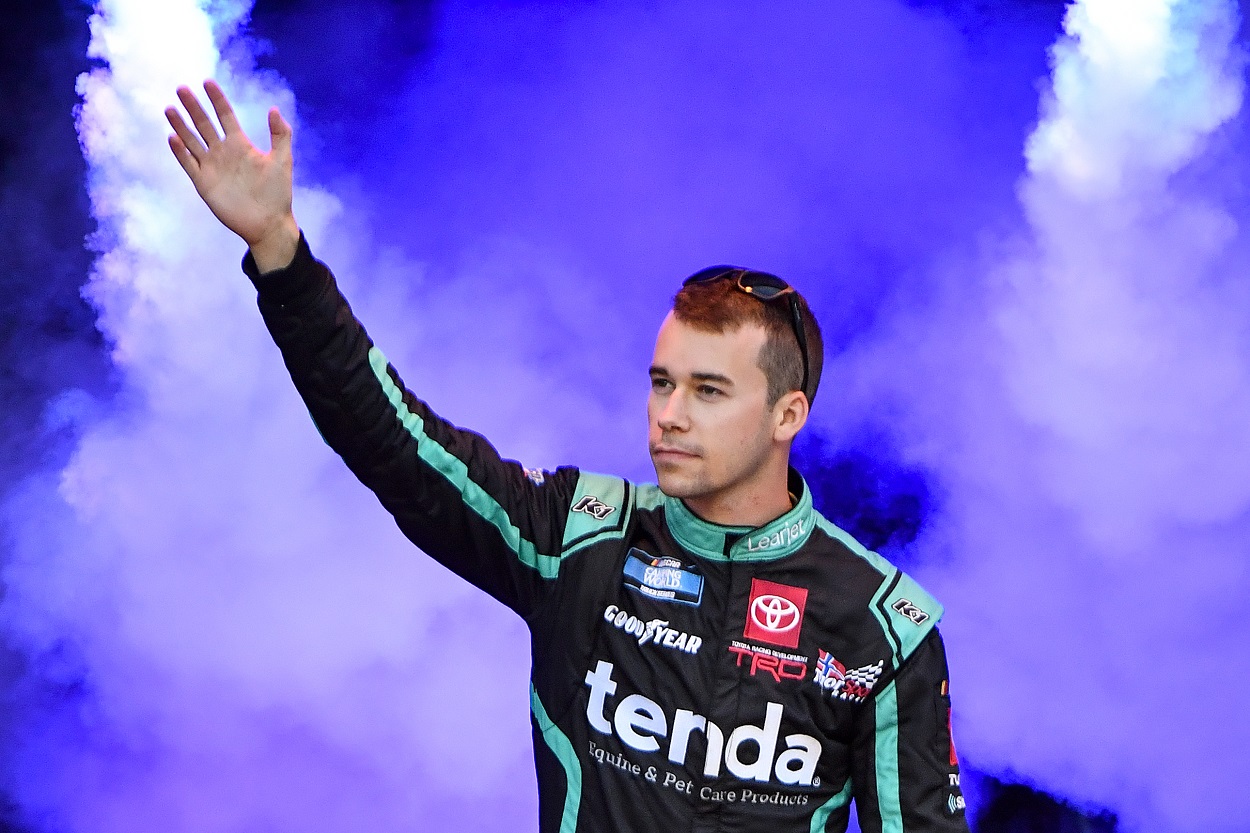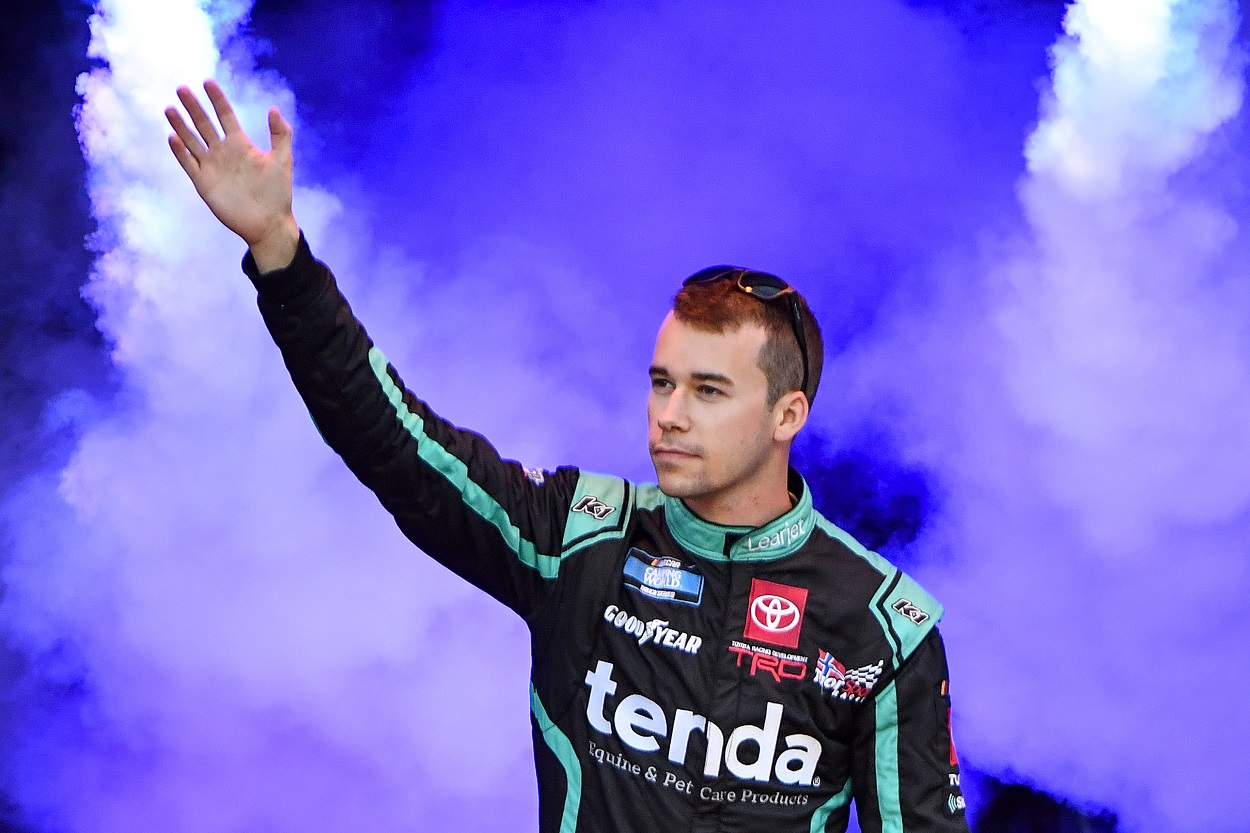 A jump to the Cup Series in 2023 might be too ambitious, especially for someone who has driven a Toyota for the last seven years when Joe Gibbs Racing and 23XI Racing are the only two full-time Toyota teams at NASCAR's top level.
There are also few Toyota rides likely to be open in the Xfinity Series next season, particularly if Chandler Smith is next in line for one of the JGR Xfinity rides. Still, a deal with a smaller team like Sam Hunt Racing might be an option. SHR recently signed Smith to a three-race deal for the current season, but he also drives full time in the truck series for Kyle Busch Motorsports, which has historically been a feeder organization for JGR.
Of course, Rhodes could also move to a team with a different manufacturer. He has won on the track and created memorable moments off of it with his creative personality.
After winning the championship with a third-place run in November at Phoenix Raceway, his post-race press conference will long be remembered as one of the most exuberant media sessions ever.
"I was sideways after every corner, and you know what, I had some tire left. Those other people started slowing down!" Rhodes said in describing the final laps of his championship run. "I said, 'Wow, this is crazy!' So I passed him. Sheldon Creed tried to get all funky with me, and I said, 'It ain't happenin' mamma jamma, buh-bye.' Went around on the outside in the resin, and I said 'Goodbye' … Third place is cool with me because I got the championship. Wow, I talked really fast there."
Even after his most recent victory, Rhodes posted a side-by-side photo of himself and Carl Edwards from when Edwards won at Bristol in the spring Cup Series race of 2014.
Rhodes has the on-track ability, and he has the personality to become a popular NASCAR driver. Now he just needs the chance in a larger spotlight.
All stats courtesy of Racing Reference