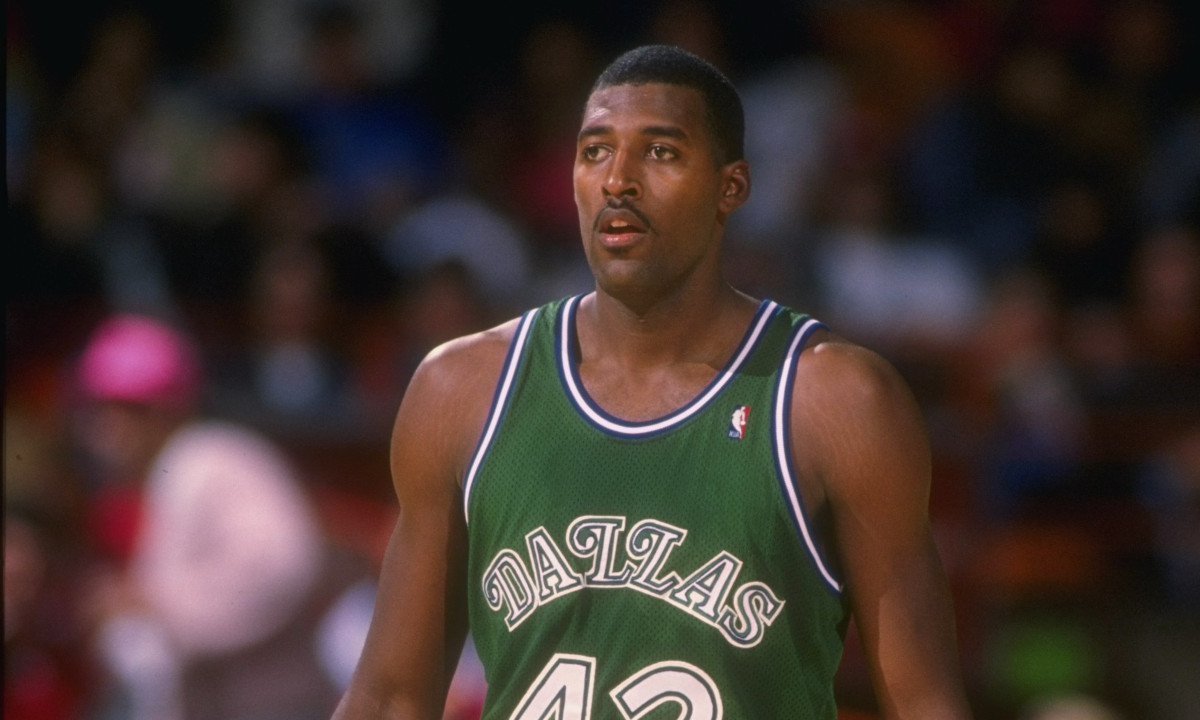 Roy Tarpley Tragically Threw Away a Hall of Fame NBA Career
Roy Tarpley of the Dallas Mavericks was a rising star before substance abuse destroyed his NBA career. He wound up playing just 280 games over six seasons and was permanently banned from the NBA in 1995.
The tragic tales from the NBA's star-crossed 1986 NBA Draft class are many. Maryland star Len Bias died from a cocaine overdose the day after being taken second overall by the Boston Celtics. Chris Washburn was the No. 3 pick before drugs cut his career to just 72 games before receiving a lifetime ban. William Bedford's NBA career was similarly derailed, though he was never banned. Taken right after Bedford at No. 7 overall came Roy Tarpley of the Dallas Mavericks, whose star was on the rise until alcohol and drugs wrecked everything for him.
Tarpley was a two-time All-American at the University of Michigan before earning All-Rookie honors in 1986–87v. He broke out in his second season, earning Sixth Man of the Year honors. He was even better in the playoffs for Dallas in 1988. He helped pull the young Mavericks to a Game 7 against the mighty Los Angeles Lakers in the Western Conference Finals. But as quickly as Tarpley ascended, he crashed and burned.
Roy Tarpley's star turn in the 1988 NBA playoffs
The Dallas Mavericks entered the NBA in 1980 and won just 15 games in their inaugural season. But they got the first-overall pick in 1981 and took young star Mark Aguirre from DePaul with the selection. Dallas also landed Rolando Blackman in the first round. The Mavericks reached the postseason in their fourth season.
The Mavs appeared to crest in 1986–87, winning a then-franchise record 55 games before a shocking first-round knockout at the hands of the 39-win Seattle SuperSonics. John MacLeod came in to coach the team and Dallas rolled past the Houston Rockets and the second-seeded Denver Nuggets to earn a shot at the defending champion Lakers.
Tarpley was a monster against the Nuggets, averaging 20.5 points and 14.2 rebounds off the bench in the six-game series. He struggled a bit against LA, shooting only 44.7 percent while putting up 15.9 points and 13.0 boards a night.
Then it all went sideways for Tarpley.
A knee injury was the beginning of the end for Tarpley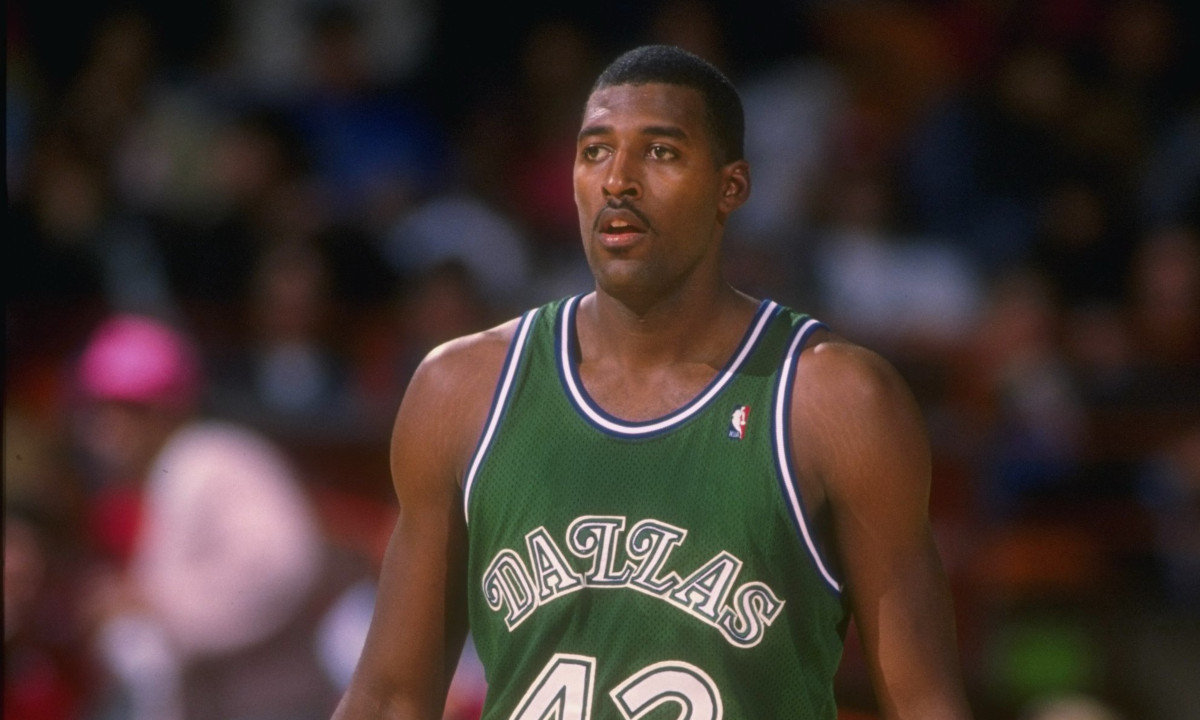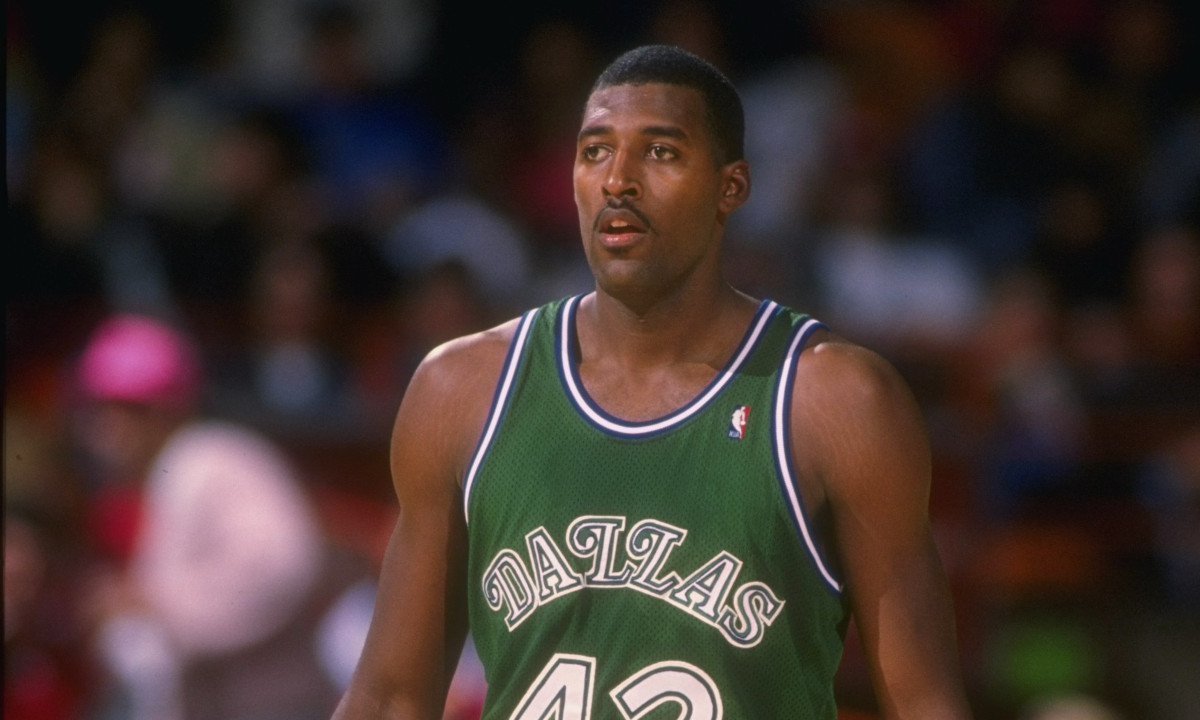 Roy Tarpley went down with a knee injury just four games into the 1988–89 season. After missing more than a month, he made it just eight games before he reinjured the knee. As a result, the Dallas Mavericks regressed. They pulled the plug on Aguirre, trading him to the Detroit Pistons at the deadline, and missed the playoffs.
The next season, Tarpley missed more than two months after an early-season suspension for drunk driving. Five games into the 1990–91 campaign, he was suspended for life — with the right to apply for reinstatement after two years — after another DUI.
Aguirre remembered a better side in a 2015 interview with The Detroit News, shortly after Tarpley's death at age 50:
"He was a beautiful person with a really big heart. He was really talented. He had talent that you could not duplicate. Nobody could do what he could do. Before I left for Detroit, Roy was becoming our best player ever with me there. I could score but I could not grab 20 rebounds like he could. He was becoming incredibly valuable."
Aguirre watched over Tarpley early in his career. But once the star went to Detroit, Tarpley's career spiraled down quickly.
Roy Tarpley squandered his last shot at NBA stardom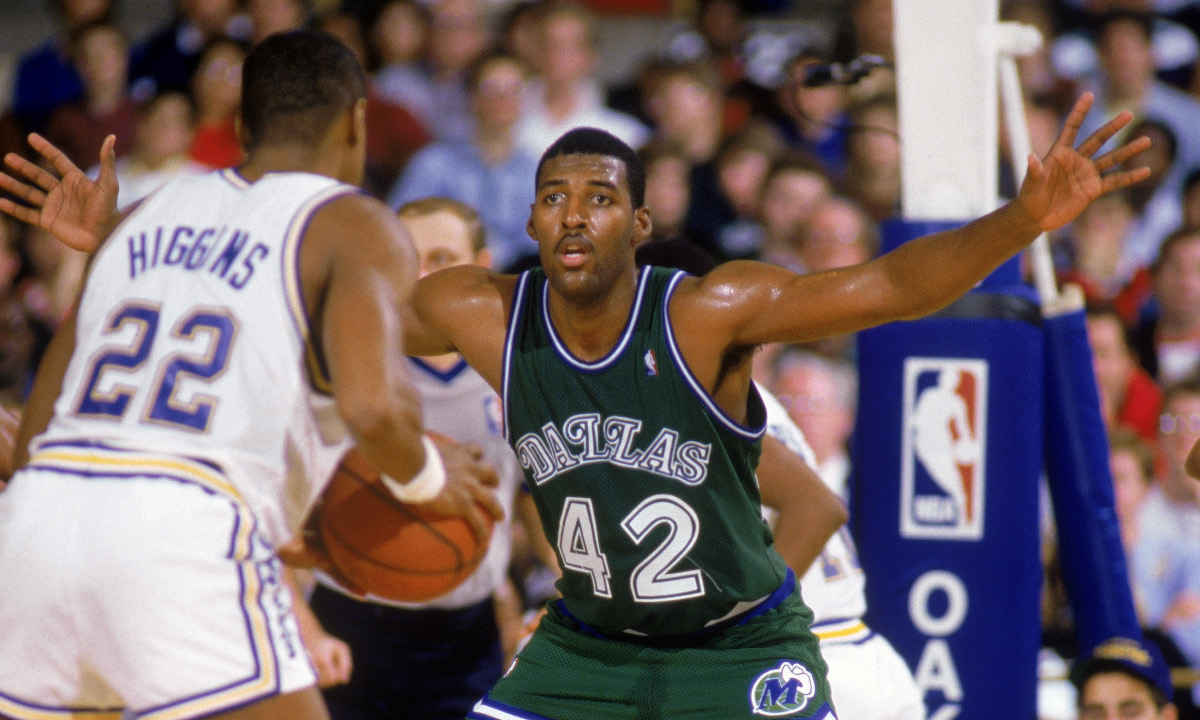 While suspended, Roy Tarpley played in the old Continental Basketball Association and spent two seasons in Greece. He was reinstated by the NBA in 1994 and returned to the Dallas Mavericks. It was a reunion destined to go sour.
He battled nagging injuries all season and clashed with coach Dick Motta. Per UPI, the Mavericks suspended Tarpley in November 1995, then moved him to the injured list. Finally in December 1995, Tarpley was permanently banned after violating his aftercare program.  
Tarpley continued to play until 2006. He spent time in Greece, Cyprus, Russia, and China before returning to the CBA. In 2009, he settled a lawsuit against the NBA alleging the league violated the Americans with Disabilities Act by preventing him from playing through his addiction battle.
Aguirre prefers to remember Tarpley as a joyful soul.
"He did not have an evil spirit in his heart," Aguirre said. "He had a great big heart. I know he did a lot of things wrong and he had some difficult issues, but he was a kindhearted person. There were a lot of people who took advantage of his kindness."
Roy Tarpley played only 280 NBA games over parts of six seasons from 1986–95. His averages of 12.6 points and 10.0 rebounds don't do justice to his tremendous talent. But instead of hailing Tarpley as one of the all-time greats, he is instead one of the great what-ifs in NBA history.
Statistics courtesy of Basketball Reference.