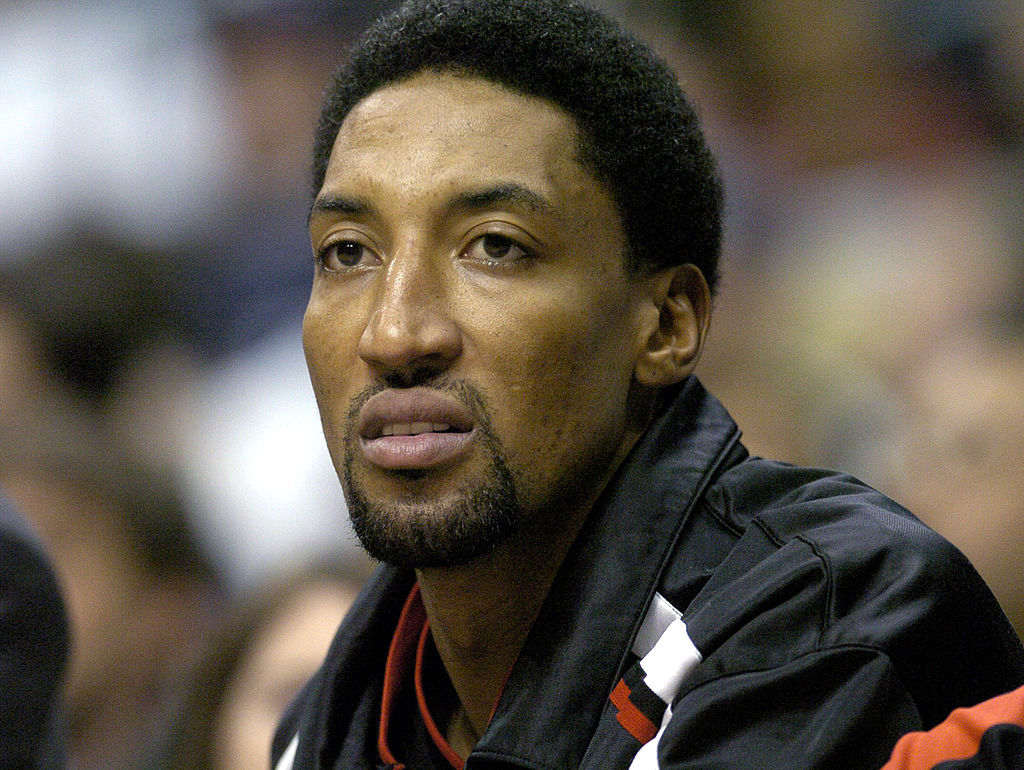 Scottie Pippen Fired by Chicago Bulls, Offers Perfect Parting Shot
NBA Hall of Famer Scottie Pippen said he was fired as an ambassador of the Chicago Bulls and offered a perfect parting shot.
Michael Jordan aside, Scottie Pippen is right there as one of the most popular Chicago Bulls of all-time. Pippen and Jordan teamed up for the Bulls' historic run in the 1990s and won six NBA championships together. Even when his basketball career was over, Pippen was working for the team as an adviser, a PR-type job. Pippen, however, recently said that came to an end as he was fired by the Bulls.
Scottie Pippen's career with the Bulls
Scottie Pippen was more than just a sidekick to Michael Jordan. Pippen, a 6-foot-8 athletic forward could do it all, but he was clearly overshadowed by Jordan, arguably the best NBA player of all time.
Selected by the Seattle SuperSonics with the fifth overall pick in the 1987 NBA draft out of the University of Central Arkansas, Pippen was immediately dealt to the Bulls in exchange for Olden Polynice and draft picks. Pippen proved he could score, rebound, and dish out assists, but he was also widely known as a top-notch defender. In his 17-year career, Pippen was named to the NBA All-Defensive Team in 10 of those seasons.
In his 12 seasons with the Bulls, Pippen also averaged 17.1 points per game, along with 6.7 rebounds and 5.3 assists per contest. During the 1994-95 season, Pippen led the league in steals. He was a seven-time NBA All-Star and twice helped guide the Bulls to three straight NBA championships. Pippen was inducted into the Hall of Fame in 2010.
Pippen's life after the NBA
In 2011, the Chicago Bulls honored Scottie Pippen with a bronze statue right inside the arena. Michael Jordan already had one outside the building, so it was fitting both would be honored.
"Words really can't express my feelings," Pippen said in a statement released by the team. "It's something you dream of as a kid growing up, but you can never foresee those childhood fantasies becoming reality.
You see statues of individuals who have done great things and made their mark on history, but as a basketball player, you never really think about arriving at this point. It's an amazing honor for the Chicago Bulls to do this for me."
In 2012, Pippen was appointed Senior Advisor to the President and COO of the team. "Scottie's talents and unique experience allow him to add value to so many aspects of our organization, and we wanted his title to better reflect his role with the Bulls," said Chicago Bulls President and COO Michael Reinsdorf. "He has a great rapport with players and understands what they think about as they move through their playing careers. His generous personality and sense of humor help him connect with our partners, fans, and front office, and that's evident through his work with our Corporate Sales and Branding departments, as well as Chicago Bulls Charities. We're so fortunate to have Scottie and his wife, Larsa, as part of the Bulls family."
Pippen said he was recently fired by the Bulls
In a podcast hosted by Teddy Greenstein of the Chicago Tribune that was released on April 15, Greenstein opened the podcast by introducing Pippen. He began by asking Pippen his role was with the team, saying "And you're an ambassador for the Bulls, is that right?"
"I was," Pippen responded. "I got fired this year. I didn't really want it to be in the public, but I'm no longer employed by the Bulls." Pippen, who works on ESPN's The Jump, and the Bulls tried to agree on compensation after the Bulls had asked for specific commitments from Pippen, but they couldn't come to an agreement. The Chicago Sun-Times was the first to report on March 12 that Pippen was "no longer in his role as team ambassador."
In recent years, the Bulls have been downright awful. The team hasn't broken the 30-win mark the last three seasons and hasn't had a winning season since the 2015-16 season when the Bulls went 42-40. Pippen went on to tell Greenstein it was probably for the best that the two parted ways.
"It's probably a good thing, right?" Pippen said to Greenstein. "I like to associate myself with winning."