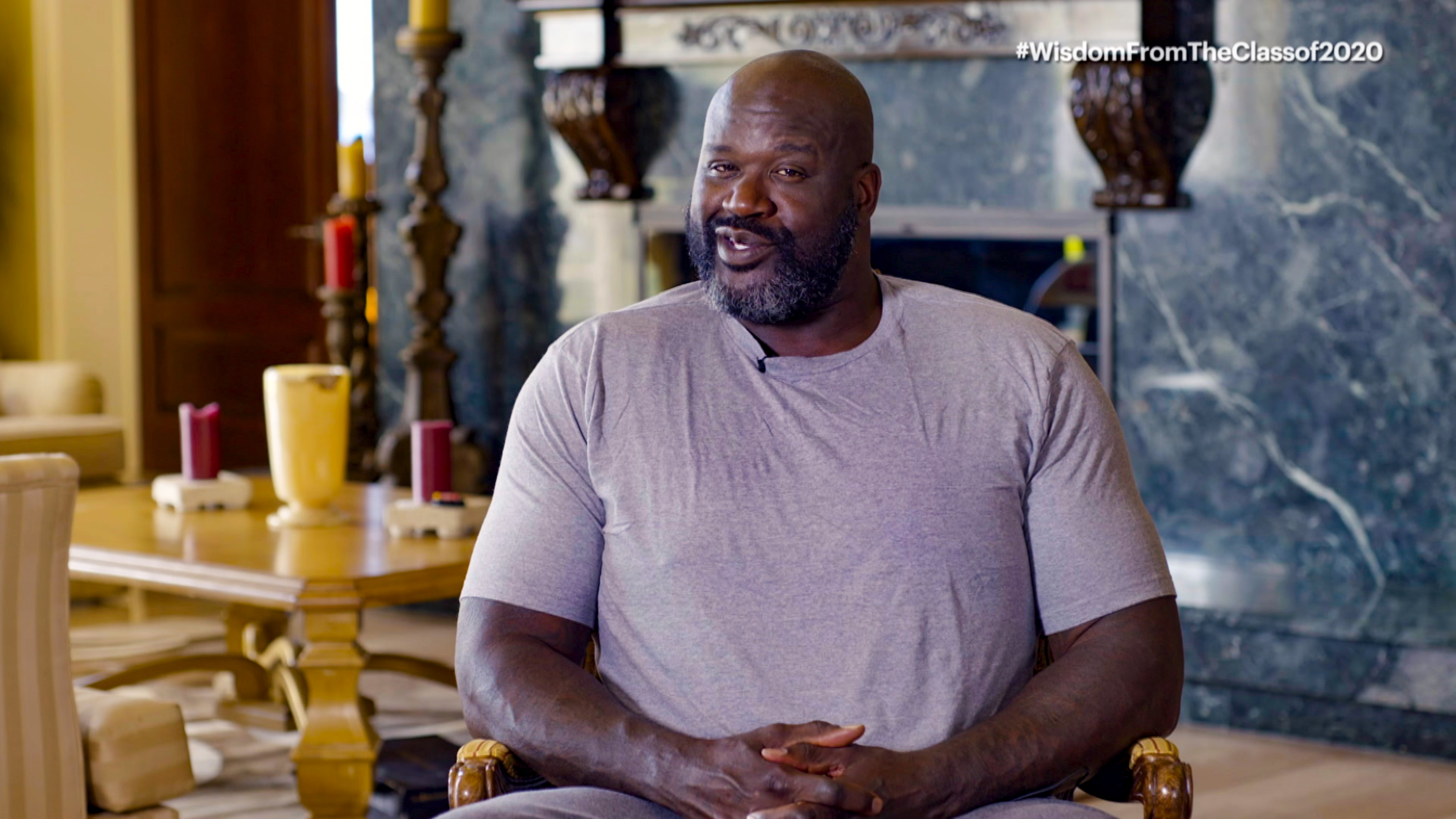 Shaquille O'Neal Becomes NBA Virtual Fan and Steals the Show While 'Sitting on Kid'
What happens when you take Shaquille O'Neal and turn him into a virtual fan on an oversized video board? Pure comedy with his antics and his size crushing nearby fans.
The NBA's return to action in the Orlando bubble has been more entertaining than what fans have witnessed in the past. Now, fans not only have exciting NBA action to watch, but they can also see virtual fans on the sidelines acting out in ways you would never see court-side in your traditional NBA contest. Shaquille O'Neal became one of those virtual fans this week, and, let's just say, his size put a strain on the technology and the fans sitting next to him.
NBA virtual fans becoming part of entertainment
Unlike the MLS and its inclusion of virtual fans, which are rarely seen during the broadcasts, the NBA has made the virtual fandom experience an integral part of the game. NBA games feature fans displayed on large video boards located directly behind the team's benches. Fan are easily seen in the background during the on-court action. 
The NBA prioritized its inclusion of fans because it not only allows the fans to be a part of the broadcast, but it also was an opportunity to generate revenue. Michelob Ultra is prominently displayed in the areas of the video boards.
The NBA virtual fan is also more appealing in appearance compared to the version employed by the MLS. The MLS's display of virtual fans is what we've all grown accustomed to with the Zoom experience, which features multiple boxes on the screen like the Brady Bunch opening. The NBA's virtual fan experience is considerably different because fans look like they're actually sitting in individual seats next to each other. 
Shaquille O'Neal becomes an NBA virtual fan
This new technology, coupled with the fans and their various computer setups, the NBA virtual fan experience can sometimes generate visuals where some fans appear disproportionately larger or smaller than fans sitting in the seats next to them. Enter Shaquille O'Neal. 
O'Neal decided to join in on the fun of being a virtual fan during a recent game between the Milwaukee Bucks and Miami Heat. And not surprisingly, O'Neal turned it into his own little stage. Initially, O'Neal could be seen moving in his seat like he was dancing to a song. He then flashed a peace sign, before moving in close to his computer camera, and sticking out his tongue.
NBA analyst Reggie Miller couldn't help but offer his thoughts on the NBA's biggest virtual fan. "There's no way he's fitting in that chair. I'll tell you that right now," Miller joked. 
But O'Neal wasn't done. He showed up later in another game between New Orleans and Sacramento in what appeared to be a black mask with goggles. 
Fans react to Shaquille O'Neal's virtual fandom 
As you might expect, Shaquille O'Neal's surprise appearance as a virtual fan generated numerous comments on Twitter. Not surprisingly, all of them related to the big man's size and how he appeared on the oversized video boards.  
"SHAQ is literally sitting on the kid next to him! #VirtualFanDonts," posted Angel Gray, who is a reporter that covers the Cleveland Cavaliers. 
Another fan wrote, "Shaq's face barely fits in the screen lmao." 
"I never knew Shaq's head could get any bigger," wrote another fan. 
Shaquille O'Neal knew that when he signed up and logged in as a virtual fan, he was going to take grief for it. He also knew it would make a lot of fans laugh. And during this unprecedented time when our only option to be an NBA fan is through technology and a computer screen, a little laughing goes a long way.  
Like Sportscasting on Facebook. Follow us on Twitter @sportscasting19.