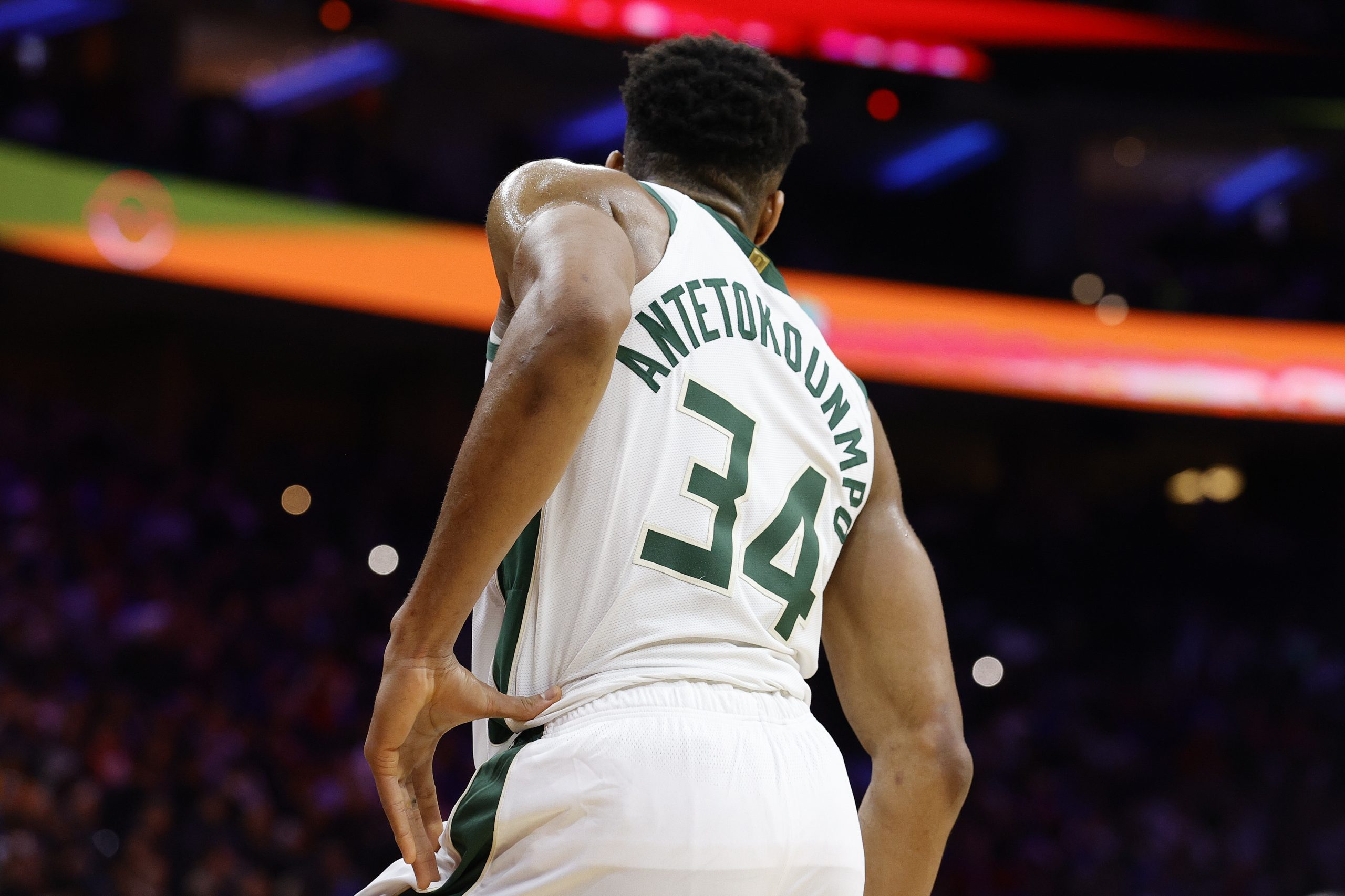 Shaquille O'Neal Compliments Giannis Antetokounmpo by Comparing Him to Russell Westbrook
Shaquille O'Neal strangely compared Giannis Antetokounmpo to Russell Westbrook.
Giannis Antetokounmpo made a statement Tuesday night, and then Hall of Famer Shaquille O'Neal made an odd comparison.
Antetokounmpo and the Milwaukee Bucks went into Philadelphia and eked out a 118-116 victory over the 76ers in a battle of two of the top teams in the Eastern Conference. The Greek Freak showed why he's a two-time MVP by putting up 40 points and 14 rebounds. He also secured the victory with a late block of a Joel Embiid put-back attempt.
After the game, O'Neal praised Antetokounmpo with a strange comparison to struggling Los Angeles Lakers guard Russell Westbrook.
Shaquille O'Neal explains why Giannis Antetokounmpo and the Bucks haven't been taken seriously this year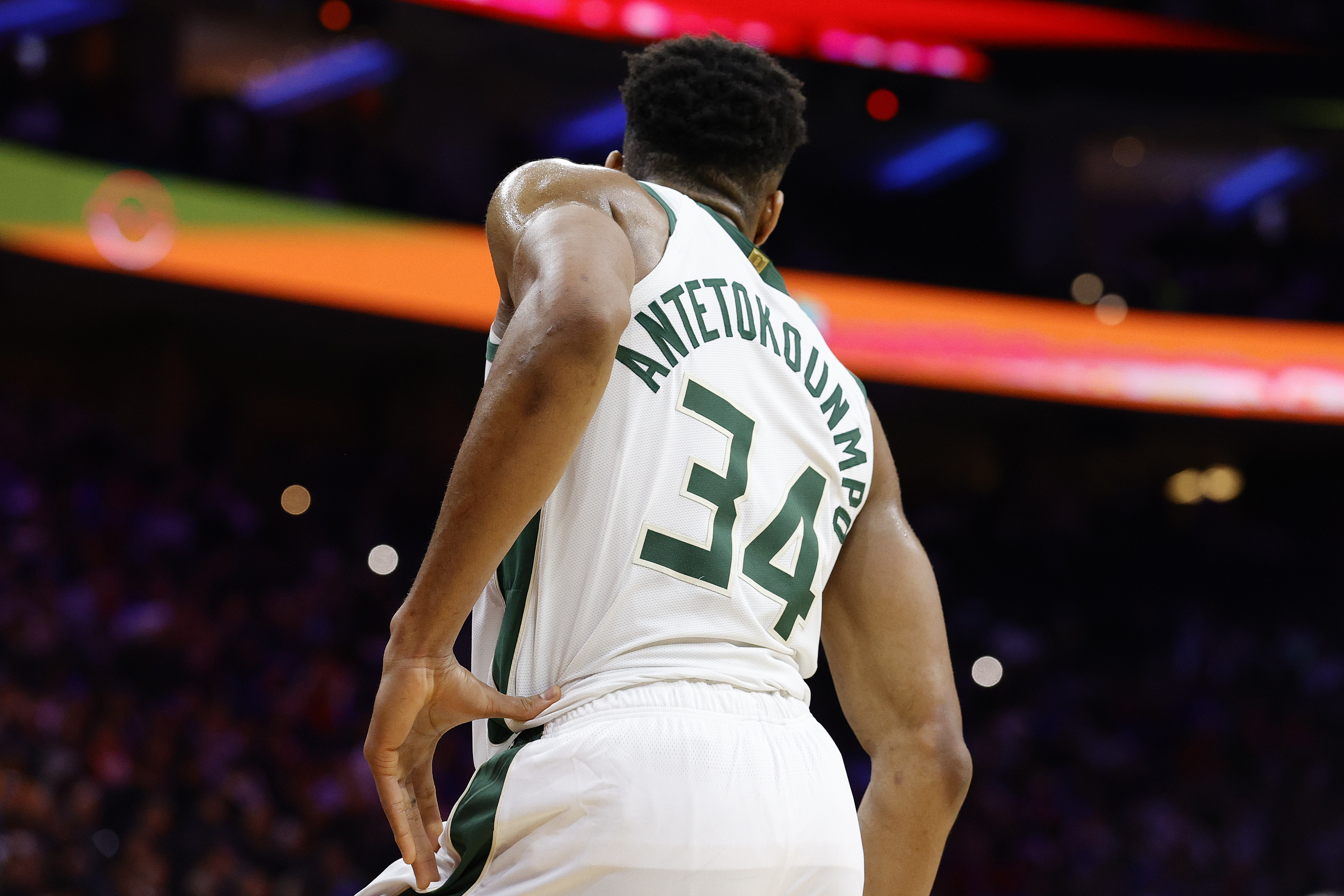 The Bucks and 76ers are jockeying for playoff seeding as the regular season winds down. Both are in the top four of a crowded and competitive Eastern Conference race.
Antetokounmpo and the Bucks turned things up a notch in Tuesday's meeting in Philadelphia, especially in the second half. Trailing by 10 at the break, the Bucks regrouped and outscored the Sixers 37-27 in the final quarter. Antetokounmpo's block of Embiid with 1.6 seconds remaining sealed the deal.
"We count on him to make big plays," Middleton said of Antetokounmpo, per ESPN. "We don't expect him to make that block, but when he does, we're not surprised."
What is surprising is that the Bucks, the reigning NBA champs, aren't a team that's seriously discussed when it comes to winning it all this year.
"I hear everybody but Milwaukee," Sixers coach Doc Rivers said after the game. "They didn't luck into winning."
O'Neal, working as an analyst for TNT, explained why they're not at the top of the list of contenders.
"They've been sleeping on the Bucks because they really haven't been at full strength all year," O'Neal said during the postgame show. "Of course, when you're the defending champs and you lose games, people are going to worry about you. They seem to be a full strength now."
Shaquille O'Neal makes strange comparison between Giannis Antetokounmpo and Russell Westbrook
O'Neal praised Antetokounmpo for coming up big in the win over the Sixers. The former Lakers center did say that Antetokounmpo has been playing the same way all season. The two-time MVP is averaging a career-high 29.9 points and is also pulling down 11.6 rebounds.
"Giannis has been playing the same way all year," O'Neal said. "He developed that game that we didn't want him to develop, but he developed it very nicely. We can't say anything. He's shooting the three well. Mid-range, post, he's playing well.
"The difference between him and Embiid that game? He was meaner. He's mean. He's like, I don't care if you call an offensive foul. I got isolation at the top of the key, I'm running you over and I don't care, Embiid, who's down there, I'm throwing it down to let you know than when (LeBron James) leaves and they start talking about the best player in the game, it's coming over here. It's not going to Philly. It's staying here in Milwaukee."
Then Shaq made a strange comparison.
"I love the way this kid plays," he said. "He's a seven-foot (Russell) Westbrook was playing at the high level of playing hard — just playing all out every game."
Westbook was an odd choice there. He's been a major disappointment for the hugely underachieving Los Angeles Lakers. I know Shaq mentioned when Westbrook was playing at a high level, but aren't there better comparisons than Westbrook? What about Kobe Bryant or Michael Jordan — two stars who went all-out all the time?
Shaq had me until the Westbrook comment.
The Bucks want the top seed but being healthy is more important
The Bucks have struggled to stay healthy this season, but they're feeling pretty good right now. Brook Lopez missed much of the season with back problems. Reseve Pat Connaughton missed a month with a broken finger, and he's working hs way back. Antetokounmpo missed a couple of games with soreness in his knee.
Although the Bucks want the highest seed possible, the priority is the health of their players heading into the postseason.
"Obviously, you've got to start taking care of your body because we've played a season for 82 games – obviously a lot of players have missed a couple of games in-between those – so a lot of games have played 70, 65, and there's a bunch of injuries like lingering you know?" Antetokounmpo said last week, per the Milwaukee Journal Sentinel.
"Like somebody's knee, ankle, back, hips. You've got to start taking care of your body. You don't want to go into the playoffs having all these things lingering. You want to be 100% healthy because once you go into the playoffs and competing, stuff is going to happen there."
Antetokounmpo and the Bucks are playing at a high level now. Let's just hope they don't turn into this year's version of Westbrook and the Lakers.