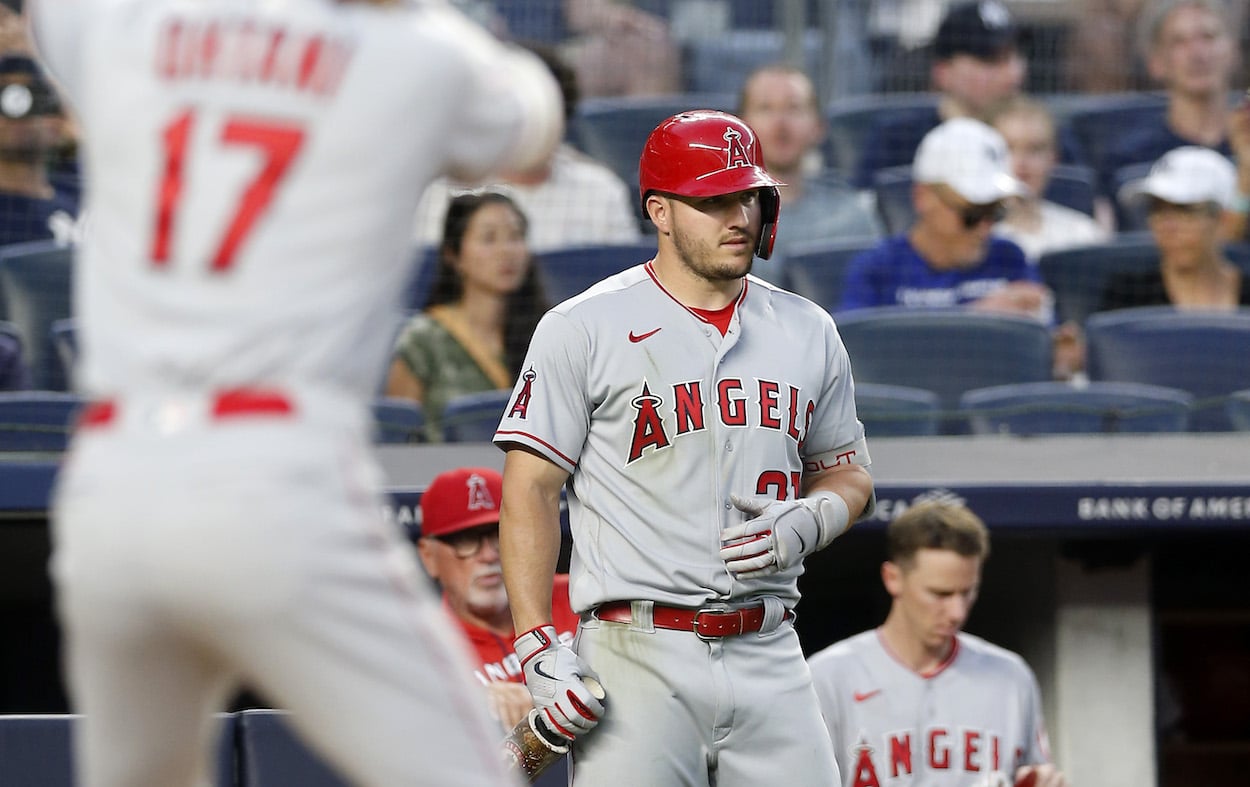 Shohei Ohtani, Mike Trout Just Aren't Enough for Los Angeles Angels and More in 'Baseball 360'
Somehow, Mike Trout and Shohei Ohtani aren't enough to keep the Los Angeles Angels afloat.
A seemingly interminable losing streak has pushed the once-scorching Los Angeles Angels back below .500 and nearly double-digit games behind the Houston Astros for the American League West divisional lead. Now, consequences have started to pop up for the struggling MLB club.
Manager Joe Maddon is out, which sure seemed like the logical step for the organization to take after the skipper failed to deliver any meaningful answers about the team's slide. But it's hard to pin the blame on his shoulders when LA has consistently failed to put high-quality signings around the stellar superstar duo of Mike Trout and Shohei Ohtani.
Just don't feel too bad for those two, even if they can't be pleased with the efforts they've gotten over the years from disappointing acquisitions such as Anthony Rendon, Justin Upton, and Albert Pujols, now the oldest player in the big leagues. They knew what they were doing when they joined (in Ohtani's case and at a bargain price) and re-signed (in Trout's case) with the Angels.
But as much as the Halos have taken center stage for all the wrong reasons in early June, they're far from the only news-makers in MLB, and the latest episode of Baseball 360 has you covered.
Yordan Alvarez has become one of the best hitters on the planet and got rewarded with a shiny new contract extension by the Astros. Host Mike Calendrillo breaks down the financial figures and Alvarez's prowess at the plate, as well as the upcoming free-agent shortstop market and whether the Chicago Cubs and Philadelphia Phillies are going to get involved in any high-profile pursuits.
Plus, what's up with Miguel Andujar and his relationship with the New York Yankees?
As you can tell, we're bringing you all the stories you need to hear about from the world of baseball. The newest episode of Baseball 360 dives into each of these topics and plenty more, so check out the video in full up above, mash that subscribe button like you're Alvarez at the plate, and enjoy all the happenings around MLB.
Like Sportscasting on Facebook. Follow us on Twitter @sportscasting19 and subscribe to our YouTube channel.