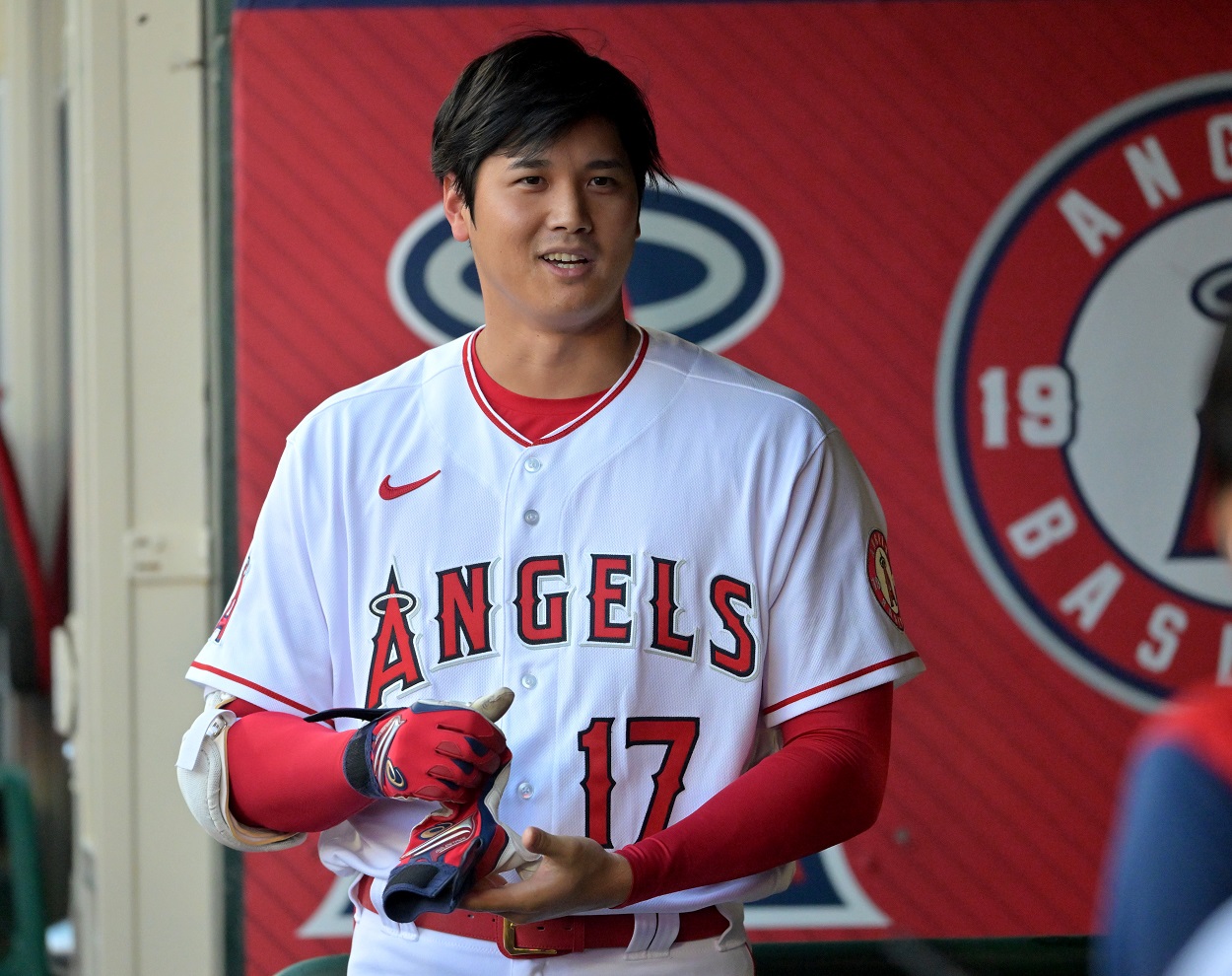 Shohei Ohtani Continues to Make MLB History but Barely Cracks the Top 250 in Salary
Los Angeles Angels phenom Shohei Ohtani continues to make MLB history, but barely cracks the top 250 in salary.
Okay, so Los Angeles Angels superstar Shohei Ohtani hasn't gotten off to the most impressive start in 2022. But it's not as if there haven't been any bright spots for the reigning American League MVP.
At the plate, his batting average is hovering right around the .220 mark, but he does have three doubles, three home runs, and nine runs batted over the first few weeks of the young campaign. And it's not as if his batting average was phenomenal last season as it was only .257. But those 46 home runs and 100 runs batted in helped his cause in the MVP voting.
As for how Ohtani has done on the mound this season, the numbers don't look great here either, at least on the surface. Through three starts, he's got a 1-2 record, equaling the number of losses he had a season ago when he went 9-2 with a 3.18 ERA.
But if you've watched him pitch, you'd see that he might actually be a better pitcher than he was in 2021, which should terrify the rest of the league. He's been tinkering with his slider, adding about three miles per hour of velocity to it. He's also added two miles per hour to his fastball and splitter. So once he works it all out, he's going to be even more electric than he's been, although he was pretty great a few nights back.
In his most recent start this past Wednesday against the Astros, Ohtani obtained the highest CSW rate (the percentage of pitches in which he gets called or swinging strikes) of his career at 46.9%. He actually ranks first in the big leagues, which isn't easy as that's often a metric led by relief pitchers.
Shohei was brilliant against Houston and took a perfect game into the sixth inning before Astros catcher Jason Castro singled to break up the perfecto and the no-no. Ohtani was pulled from the mound after the inning after throwing 81 pitches and recording a dozen strikeouts to bring his league-leading total to 26.
So, yeah, he's going to be just fine both at the plate and on the mound.
Despite the slow start, he's clearly still one of the best and most entertaining players in baseball, although he's not paid like it, and he made a little MLB history this past Wednesday as well.
Shohei Ohtani recently made MLB history and is still highly underpaid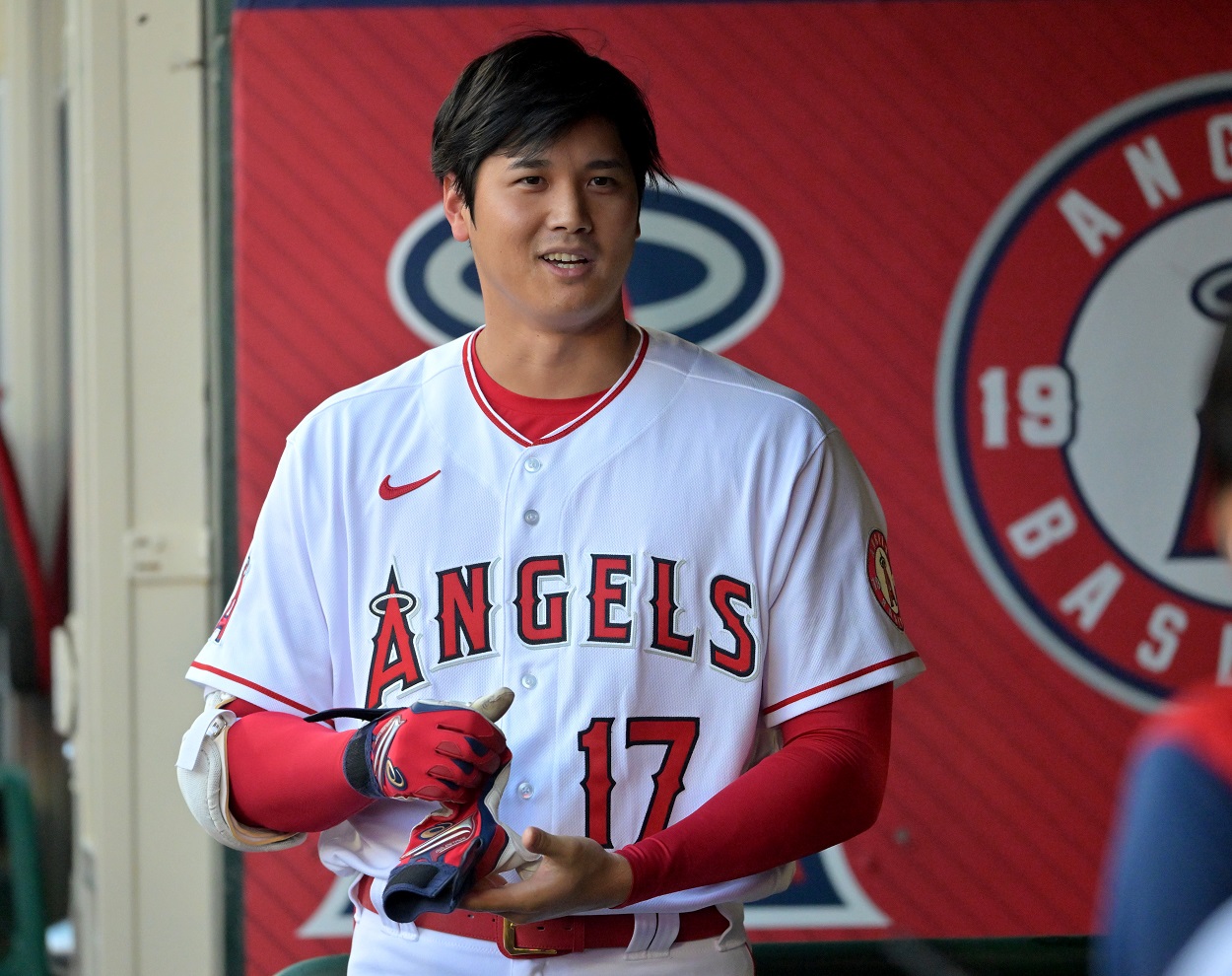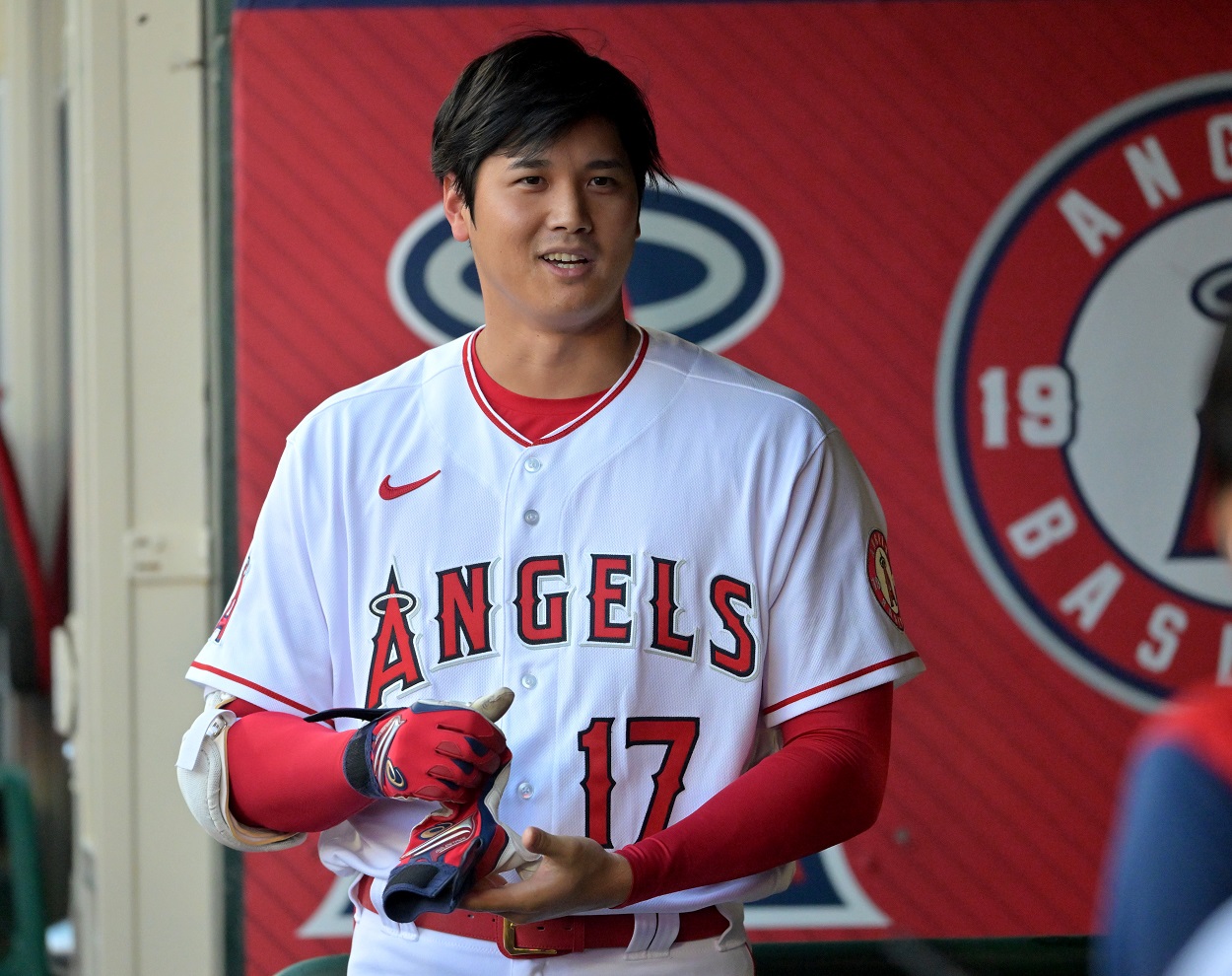 Setting records is certainly nothing new for Shohei.
Last year's MVP campaign made him the first player in American League history with 45 or more home runs, 25 or more stolen bases, and 100 or more runs scored.
Last September, he became the first American League player to be walked 11 times in a three-game span. And if you think the National League record is bigger and is held by Barry Bonds, you'd be wrong. The NL record is also 11 and was set by Bryce Harper in 2016.
And this is my favorite. On Opening Day this year, Ohtani became the first player in MLB history to throw his team's first pitch of the season and also face the first pitch of his team's season. Wild, wacky stuff.
And this past Wednesday, in the game mentioned above against the Astros, the two-way star set another record as he became the first starting pitcher in MLB history to bat twice before throwing his first pitch. The Angels batted around and scored six runs in the first inning, the only six runs of the game as the final was 6-0. Ohtani scored a run and knocked in two others with a double during the inning.
But even with all that history and an AL MVP award in his trophy case, the 27-year-old is still the most underpaid player in Major League Baseball. Top 100 in salary? Nope. Top 200? Nope.
At $5.5 million, Ohtani is tied with five others for the 238th-highest salary in MLB. That's nearly seven times less than what his Angels teammate Mike Trout will make in 2022. Trout, a three-time AL MVP who played just 36 games a season ago due to injury, is set to make $37,116,666 this year.
New York Mets pitcher and three-time Cy Young winner Max Scherzer leads the way at $43,333,333.
Ohtani is arbitration-eligible this upcoming offseason and would become an unrestricted free agent following the 2023 campaign if the Angels don't sign him to an extension before then.
Stats courtesy of Baseball Reference, contract info courtesy of Spotrac