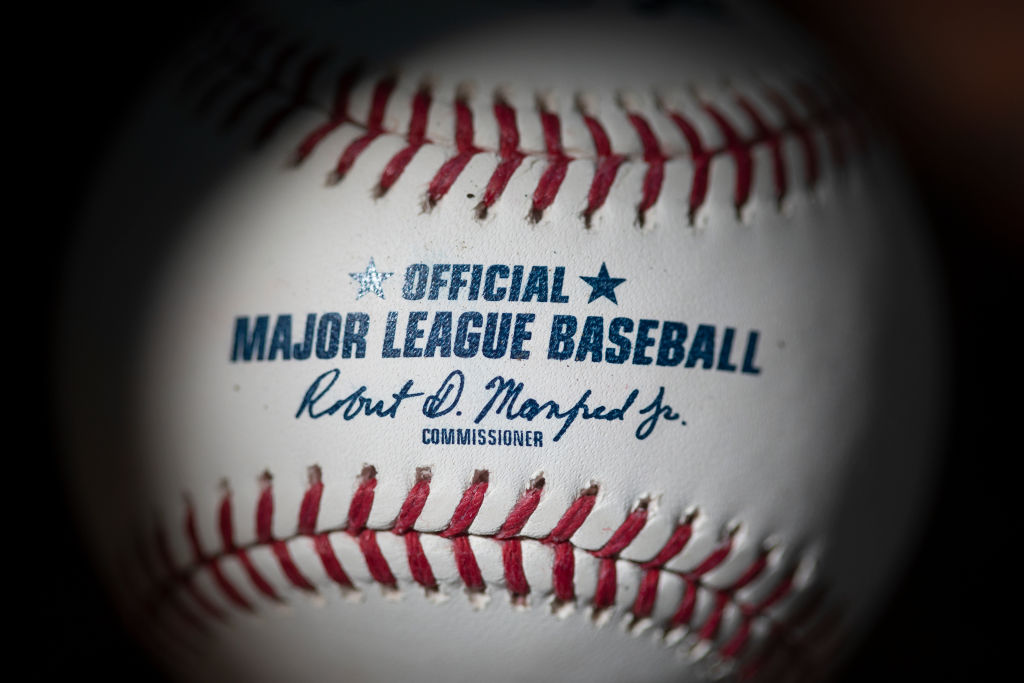 10 MLB Records That Will Never Be Broken
A look at 10 MLB records that will likely never be broken.
More than any other major sporting organization, Major League Baseball records seem to be burned in our brain more than any other, don't they? There's just something about crazy baseball records that stand out. It's why MLB fans know what 714 or 755 or 56 or 61 means without even mentioning Babe Ruth, Hank Aaron, Joe DiMaggio, or Roger Maris.
As it happens, three of the four numbers above have fallen as MLB records and while it seems impossible, I still believe DiMaggio's 56-game hitting streak falls at some point as well. However, there are other records that will likely never be broken.
Cy Young's 511 MLB wins
Of all the truly untouchable records in MLB, Cy Young's 511 career wins might just sit at the top of the list. If not the wins, perhaps his 749 career complete games is number one. To put this in perspective, Justin Verlander would need to average 24 wins over the next dozen years to catch up. And that's not happening. There's a reason the Cy Young award is called what it is.
Rickey Henderson's steals records
Call this a two-for-one special. Stolen bases in MLB simply aren't as common as they used to be and nobody is catching Rickey Henderson's all-time record of 1,406. The active leader is 38-year-old Rajai Davis, who has 415, and he'll be lucky if he makes it to 500. Henderson also holds the single-season stolen bases record of 130, which he set in 1982. Seeing as how nobody has even attempted that many since 1985, that record isn't going anywhere anytime soon either.
Barry Bonds' 232 walks in a single MLB season
You know you're scaring pitchers when they intentionally walk you with the bases loaded, which actually has happened to Barry Bonds. In 2004, Bonds drew 120 free passes, a record in itself, on the way to 232 walks, breaking his own record of 198 set in 2002, which itself broke his 2001 record of 177, which broke Babe Ruth's former record of 170. Since Bonds set the mark in '04, only one player has even gotten to 140 and that was Joey Votto in 2015 with 143.
Ichiro's 262 hits
200 hits in a single MLB season is considered quite the accomplishment for most players, right? But that was just another season for Ichiro in his prime. The Japanese superstar had 200 hits or more in his first 10 seasons, including a record 262 in 2004, the same year he hit .372. He also had 762 plate appearances and 704 official at-bats. Do you see anyone these days getting more than 700 at-bats and maintaining that average? Probably not.
Chief Wilson's 36 triples in a single season
In 1912, Chief Wilson hit 36 triples for the Pittsburgh Pirates, a record that's now stood for more than a century and isn't going anywhere. The top 21 on the list of most triples in a single season came before 1925. The only player in the modern era to even make it past 20 was Curtis Granderson in 2007 with 22.
Hack Wilson's 191 runs batted in
Hack Wilson had a monster year in 1930 for the Chicago Cubs in 1930, hitting .356 with 56 home runs and an MLB-record 191 runs batted in. Lou Gehrig came close to beating it the following year with 185 for the New York Yankees but the only two modern players to even get close were Manny Ramirez (165) in 1999 and Sammy Sosa (160) in 2001.
Ty Cobb's lifetime batting average
He may not have been the most-liked player but Ty Cobb was certainly one of the best hitters of all time, hitting .366 over the course of a 24-year career, including two seasons in which he hit over .400. Ted Williams, looked at by many as the greatest hitter to ever live and the last man to hit .400, had a lifetime average of .344.
Pete Rose's 4,256 career hits
While I strongly believe that had Ichiro come to America sooner, he would've taken a real run at this record, it's highly unlikely that anyone will ever surpass Pete Rose's 4,256 career hits. Derek Jeter played 20 years and still came up short by almost 800.
Nolan Ryan's MLB strikeout record
RELATED: When Was the Last No-Hitter For Every MLB Team?
Randy Johnson struck out 4,875 MLB hitters in his career and still came up 839 strikeouts short of Nolan Ryan's record of 5,714. The active leader, Justin Verlander, sits at 3,006 so it's safe to say this record isn't going away, nor is Ryan's record of seven no-hitters. Verlander is also the active leader in that category with three. However, with Ryan's strikeout record also comes the all-time walks record of 2,795.
Cal Ripken's consecutive games streak
Cal Ripken's all-time MLB record of 2,632 consecutive games played might just be up there with Cy Young's wins as the most untouchable record in history. Ripken passed Lou Gehrig's all-time mark of 2,130 in 1995 and went on to play 502 more straight games before finally sitting himself down on September 20, 1998. Miguel Tejada once played 1,152 games from 2000-2007, which is impressive in its own right but not even half of what Ripken did.
*All stats courtesy of Baseball-Reference